Alamedans are known for decorating their homes and front yards lavishly for any holiday of greater importance than Arbor Day. Valentine's Day, July 4th, Halloween, and Thanksgiving bring out a variety of inflatables, decorations, and set pieces around the city. But nothing compares to the displays local residents put on for Christmas and the winter holidays. Everywhere you look, houses are lit up with festive lights and a range of decorations from modest to exuberant.
And for sheer exuberance, Alameda's Christmas Tree Lane is unmatched. Every year, 50+ houses along the block of Thompson Ave. between Fernside Blvd. and High St. are decorated with care. It's been a long-standing tradition for the residents to decorate their houses to share with their neighbors, dating all the way back to 1938. Local residents and visitors from the surrounding communities line up to drive or walk through and enjoy the holiday spirit.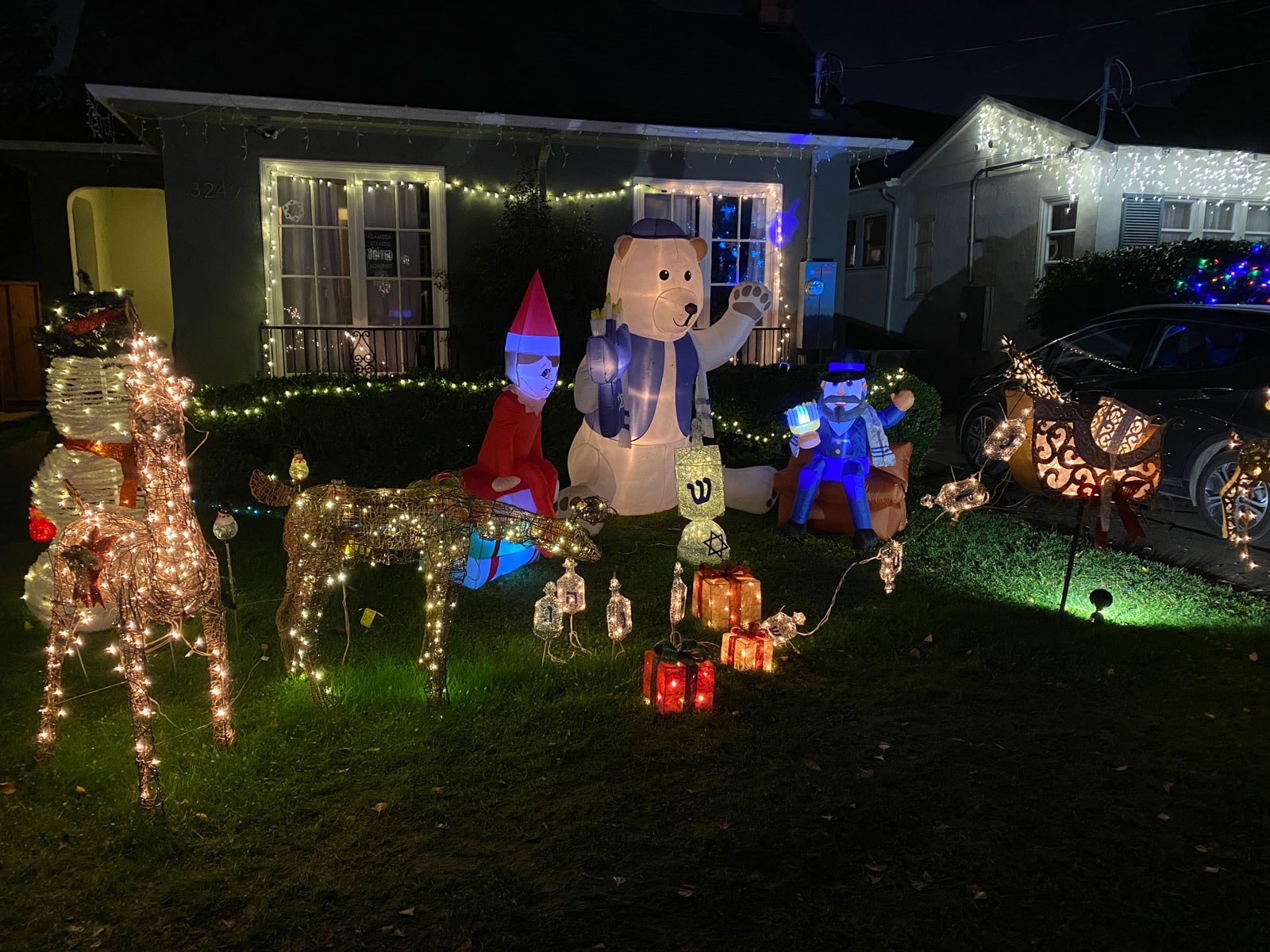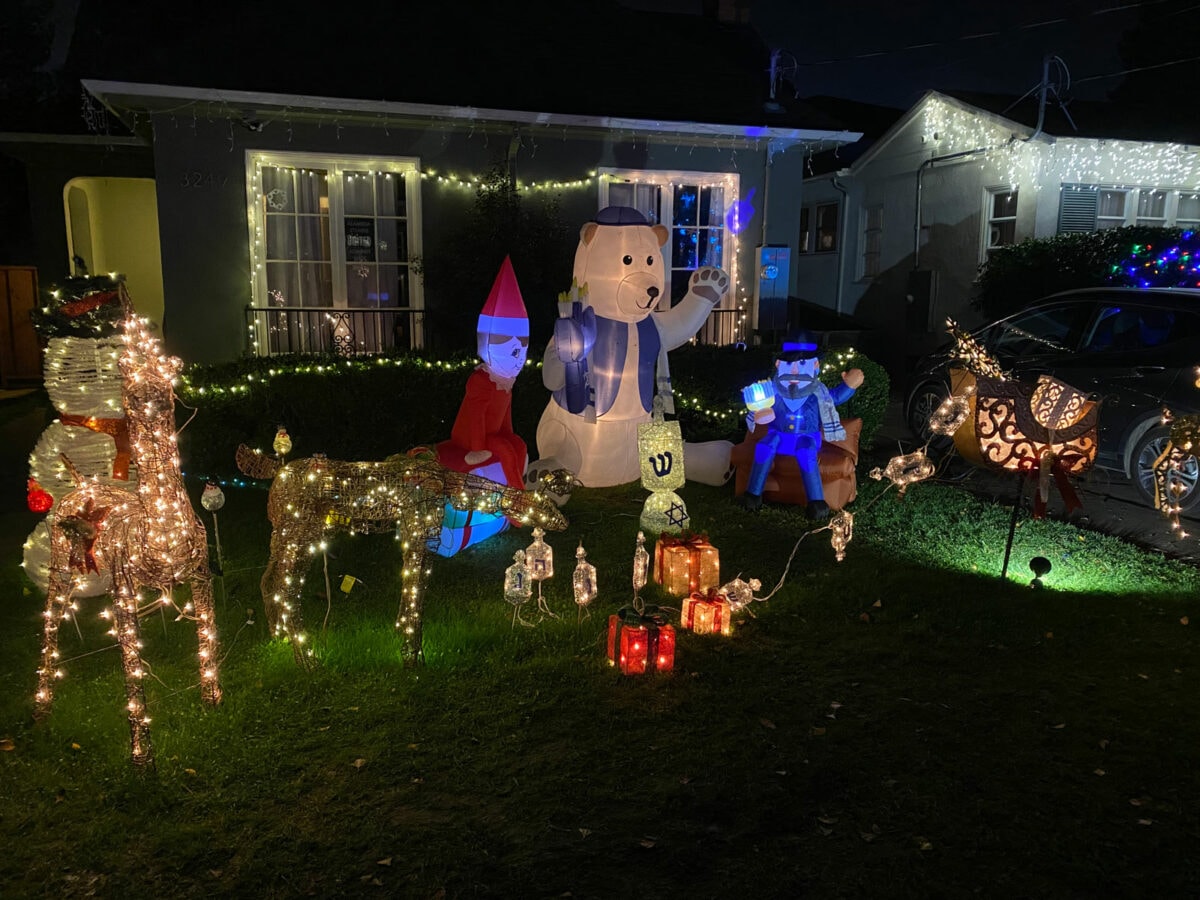 The annual display attracts performances from community groups, such as the Lincoln Middle School band, the Tap Dancing Christmas Trees, and the saxophone ensemble, Saxmas Tree Lane, to enhance the viewing experience.
With the latest variant of COVID-19 doubling its infection rate every few days, many are opting to stay home and not visit this year's displays. For them, we have collected a few recent video clips of Christmas Tree Lane.
Local Realtor Phillip Kaake posted his bike ride of a tour through this year's display to YouTube.
Facebook user artoundtheworkdwithkids posted a clip of this year's display too:
And Facebook user Trish McGinnis posted this video showing some of the Tap Dancing Christmas Trees' performance:
If you haven't been to visit yet this year, the display continues through New Year's Eve. Don't be a Grinch — be safe, keep warm, wear a mask, and go check it out!