Some years it can be difficult to get into the holiday spirit. Being cooped up for most of 2020 and 2021 was a real damper on most festivities. Now in 2022, the community has returned to its usual level of enthusiasm for the holidays—over the top!
Over the past few days, I photographed and recorded holiday sights and sounds around Alameda, from Bay Farm to Alameda Point, and Ballena Bay to Cardinal Point. All these photos and videos were shot with my iPhone. Its night photography abilities are now better than any other camera I own. Some reader-submitted photos are included as well—thank you to everyone who shared photos with us.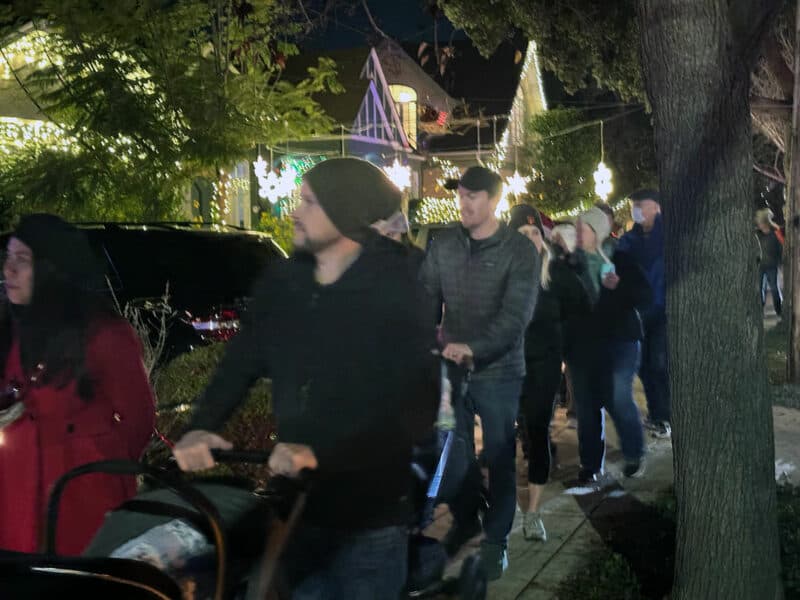 The video also includes The Tap Dancing Christmas Trees shaking their branches and a group of carolers performing at Christmas Tree Lane, as well as other holiday celebrations and lights. The poplar two-block stretch of Thompson Avenue—now an 84-year-old tradition—was especially busy this year, with many visitors lined up to see the performances and elaborately decorated houses. The easiest way to get to Christmas Tree Lane is still on foot or by bicycle rickshaw; all the cars crawled around the neighborhood.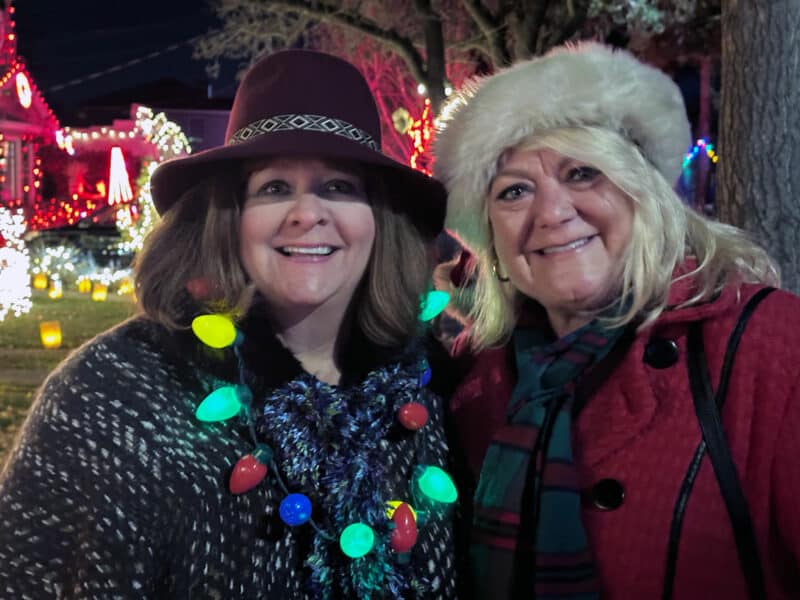 These sights and sounds sure helped to put me into the holiday spirit again, and I hope it will do the same for you. We are fortunate to be a part of a community that works so hard to share their spirit and to make things bright during the shortest days of the year. Please feel free to share this video to get even more folks into the mood. And thank you to all the people and homes who appear in the video.
Whether you celebrate Hanukkah—which began yesterday evening, Christmas, Kwanzaa, Festivus, something else, all the above, or nothing at all, the Alameda Post wishes you, your families, loved ones, friends, and colleagues some very Happy Alameda Holiday spirit!
Adam Gillitt is the Publisher of the Alameda Post. Reach him at [email protected]. His writing is collected at AlamedaPost.com/Adam-Gillitt.