Bear's-Eye View of Alameda for January 1, 2023
Happy New Year!
Before starting this first report of the New Year, I want to just mention a few things that belong in 2022 and ask for a donation for my human companion.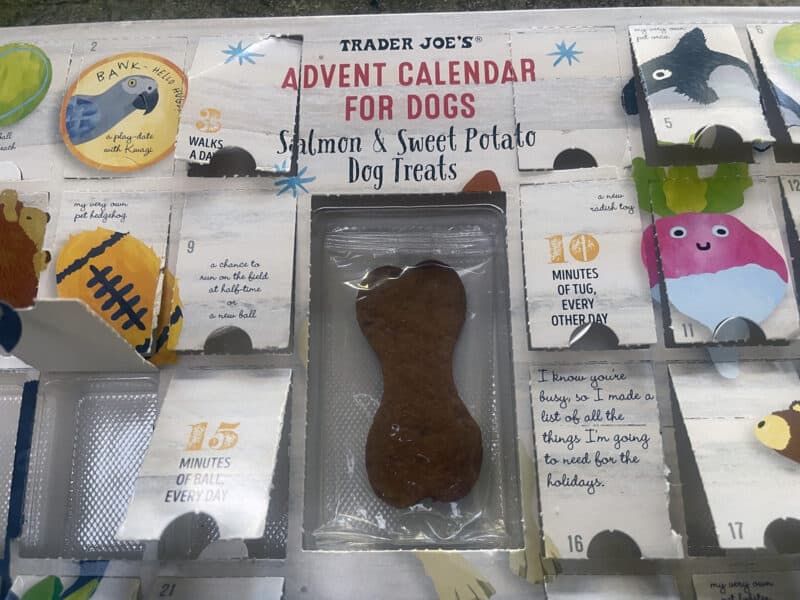 On Christmas Day, I was so excited about discovering whipped cream, I forgot to acknowledge another highlight of my day. I finally got to open the December 25th window on my Trader Joe's Advent calendar revealing a massive bone shaped Salmon treat. Oh, so good!

I also had one image left over from the fall season that I wanted to share. I walk by a Liquid Amber tree several times a day and marvel at all the various colors of the leaves as fall progresses into winter. I wanted to share the color transitions in one image, so with the help of my human companion, we picked out leaves of different colors and lined them up in the order of how they turn from green to yellow to red.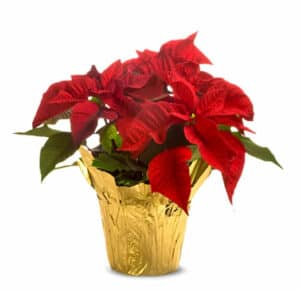 Finally, if you still have a Poinsettia hanging around, my human companion would like to have it. Each year, he collects them and then takes them to families that may not be able to afford a tree. He lost all the crop this year to a fungus disease and must start all over again. If you are in Alameda, he will pick it up. You can direct message him on FB or email him at [email protected]. You can also leave a message on his landline at 510-865-7369.
I don't know about you all, but 2022 was a pretty OK year for me. Lots of walks and treats were a major part of my life plus hangin' out on the bed. Of course, I didn't need to buy gas at almost $6 a gallon (April), and the Omicron variant didn't have much impact on me. However, in January, the virus did severely impact local Alameda businesses like the Alameda Comedy Club who was forced to hold all its performances outdoors.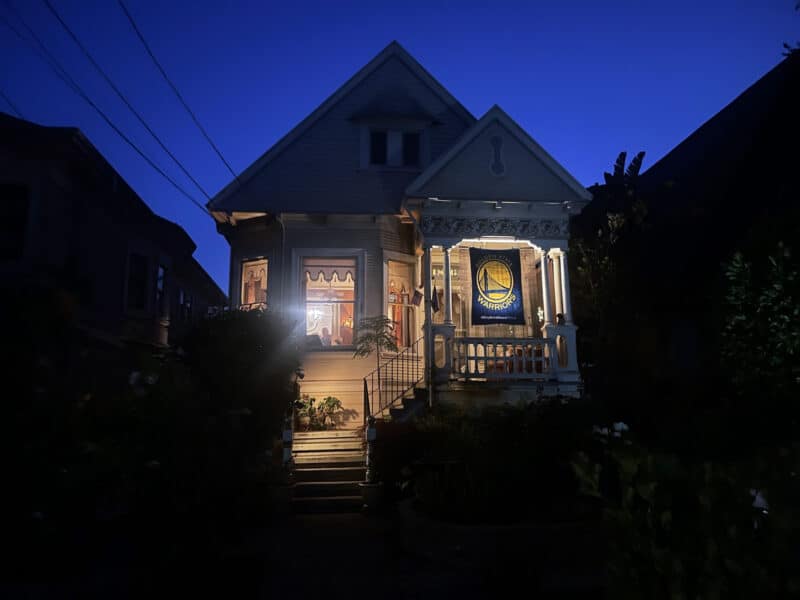 May saw our Golden State Warriors dribble their way to the NBA championship, and Alamedans celebrated in blue and gold. Our city finally decided it was safe to restart the Fourth of July Parade, to the delight of residents.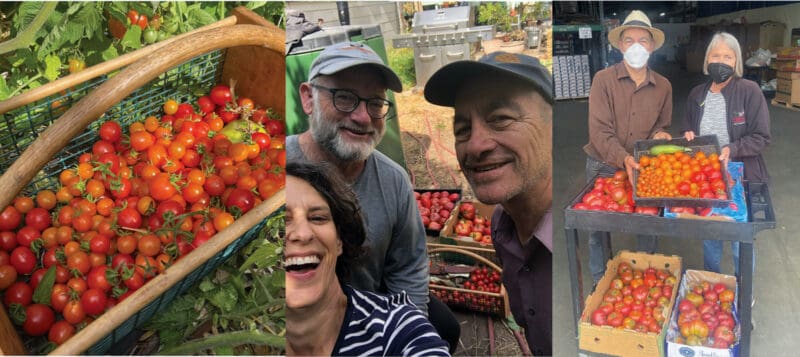 August was really special because it saw the first harvest of home-grown tomatoes resulting from a collaboration with new friends Stefani Leto and Joe Lievois. Altogether, this team delivered almost 300 pounds of vine-ripened tomatoes to the Alameda Food Bank.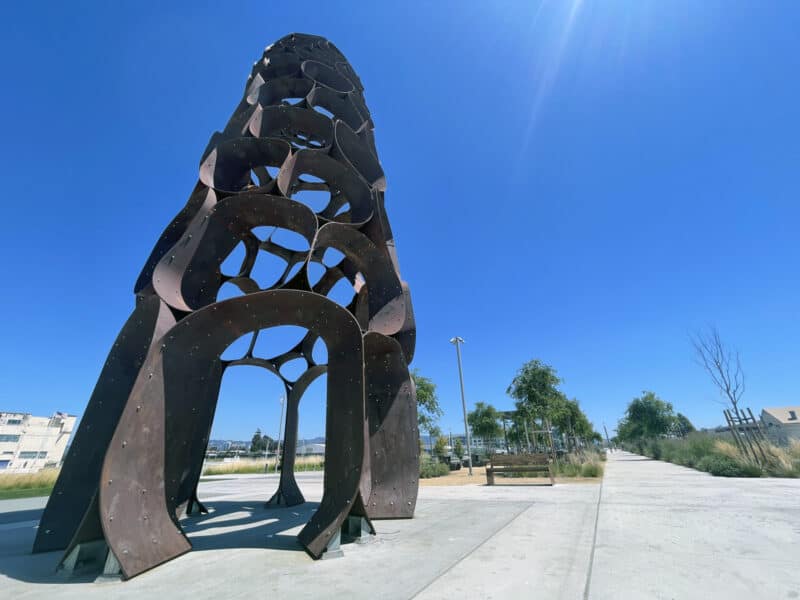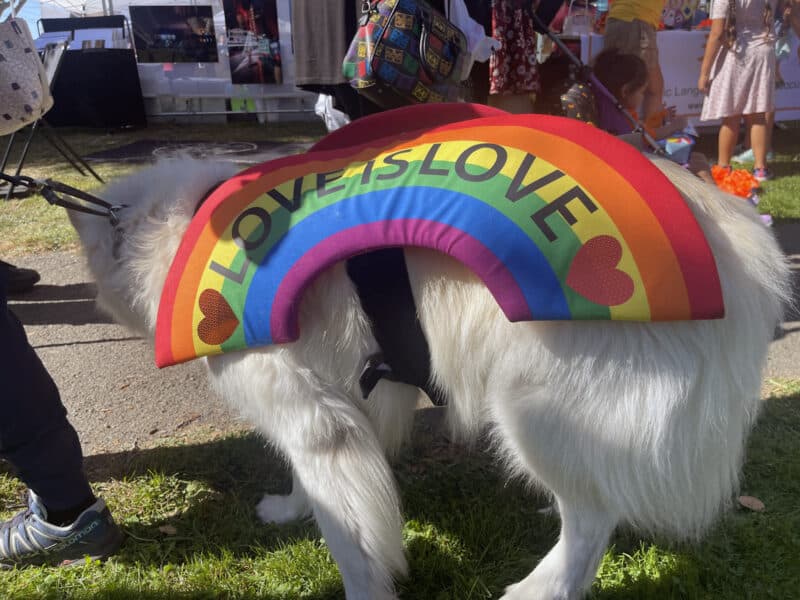 The public art project entitled 'Beken' was installed out at the Seaplane Lagoon Promenade in September, and Alameda proudly hosted its first LGBTQ+ celebration at Chochenyo Park.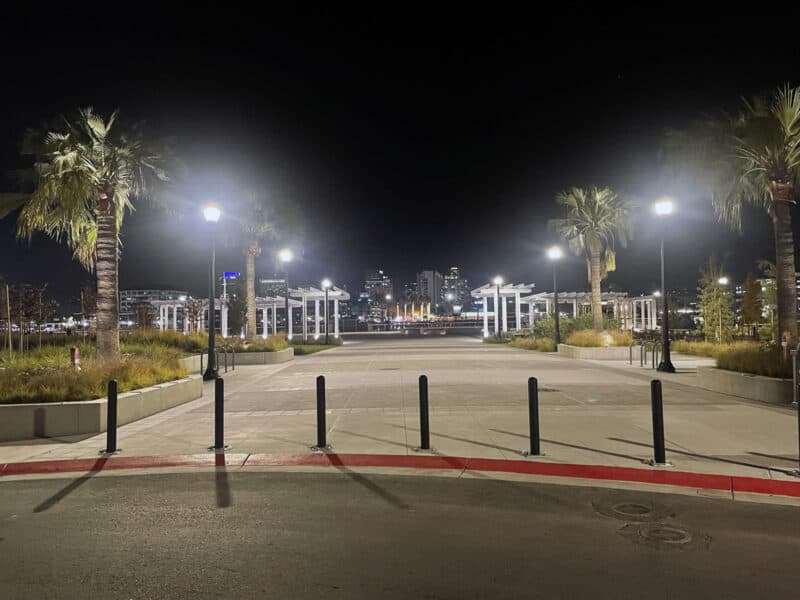 AND after waiting like six months to have the last of the punch list items to be completed, the new Bohol Circle Immigrant Park finally opened up for public use in November.
Whether you currently live in Alameda or are an expat living in some exotic part of the world, I invite each of you to post an image to social media about what the highlight of 2022 was for you.
Wishing you a happy, healthy, and prosperous 2023!
Mouf, Roving Reporter
Bear's-Eye View of Alameda
Mouf and his human companion can be reached via [email protected]. Their stories are collected at AlamedaPost.com/Jeff-Cambra/. All photos by Jeff Cambra.