The Genesis X Concept stole the show at AutoMobility LA last week.
Genesis has been making strides in recent years with fit, finish, and sumptuous materials. A testament to the brand's emergence as a bonafide luxury mark, the Genesis GV70 won MotorTrend's SUV of the year in 2021. This year the Genesis X concept shared the stage with another Golden Caliper winner, a flagship sedan that's stylistically similar to the "X," the Genesis G90, which is the 2023 MotorTrend Car of the Year.
Genesis has developed a reputation for borrowing styling cues from some of the world's finest luxury brands, namely Mercedes Benz, BMW and Bentley. Styling mimicry has been a double-edged sword for Genesis. On one hand, luxury buyers can get into a car that looks like a prestigious brand while spending tens of thousands less. On the other hand, copying the designs of other automakers has challenged the brand's credibility.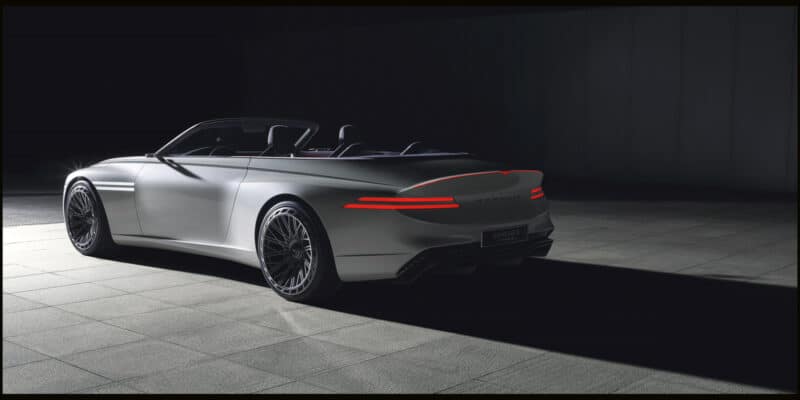 There may not be such a thing as an all new car design. Even the most original cars share a few similarities with past designs. At a glance, the "X" appears to share a few broad strokes with the Cadillac Ciel concept GM showed off back in 2011 at the Pebble Beach Concours d'Elegance, especially in terms of stance and proportions, but the "X" is fresh and original with styling cues all its own. The "X" is something of a breakthrough in styling originality for Genesis.
Unique to the Genesis "X" are twin lighting elements that form a distinctive "V" pattern on the front clip. The lighting then merges together forming signature illuminated stripes that run the length of the front fenders and then extend aft behind the wheel openings. It's beautiful, and something I've never seen before.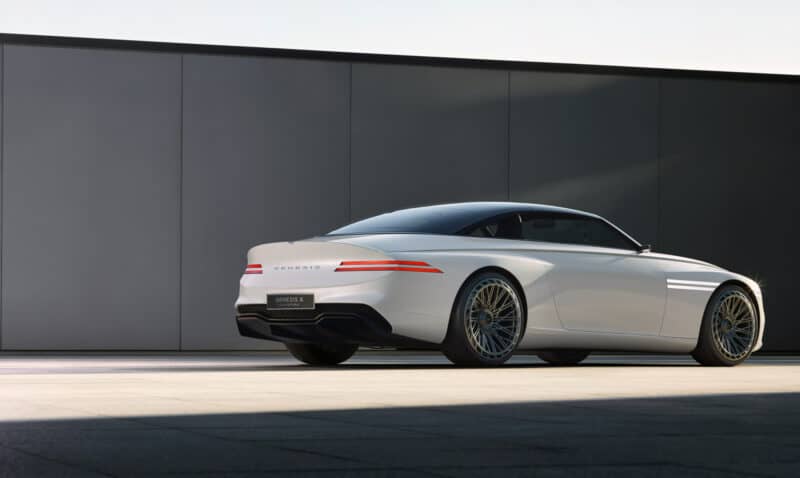 The convertible is a retractable hardtop and when closed the car looks just as good as when the top is down. The roof is long and low like American pillarless hardtop coupes of the '50s and '60s. An added bonus is the roof's integrated panoramic glass panels, affording a topless motoring experience whether the top is up or down.
A bold and expressive belt line contour begins on the hood, creating a tasteful power bulge while making the fenders distinctly separate styling elements. The styling contour then extends to the rear quarters, giving the design subtle but distinctive muscular haunches.
It's no coincidence that Genesis chose California as the place to unveil their convertible electric car. California leads the nation in adoption of electric vehicles and our mild climate makes year-round topless motoring realistic.
At this stage the Genesis X is little more than a styling exercise, but if the reception it received at the LA Auto Show is any indication, it may go into production. I just hope the production version stays true to the concept's beautiful styling.
John Berg is the Automotive Editor of the Alameda Post. Contact him via [email protected].