The Alameda Police Department (APD) announced on Wednesday, February 22 that the free anti-theft locks, including steering wheel and pedal locks, they had been offering to Alameda residents are no longer available. The giveaway program was on a while-they-last basis.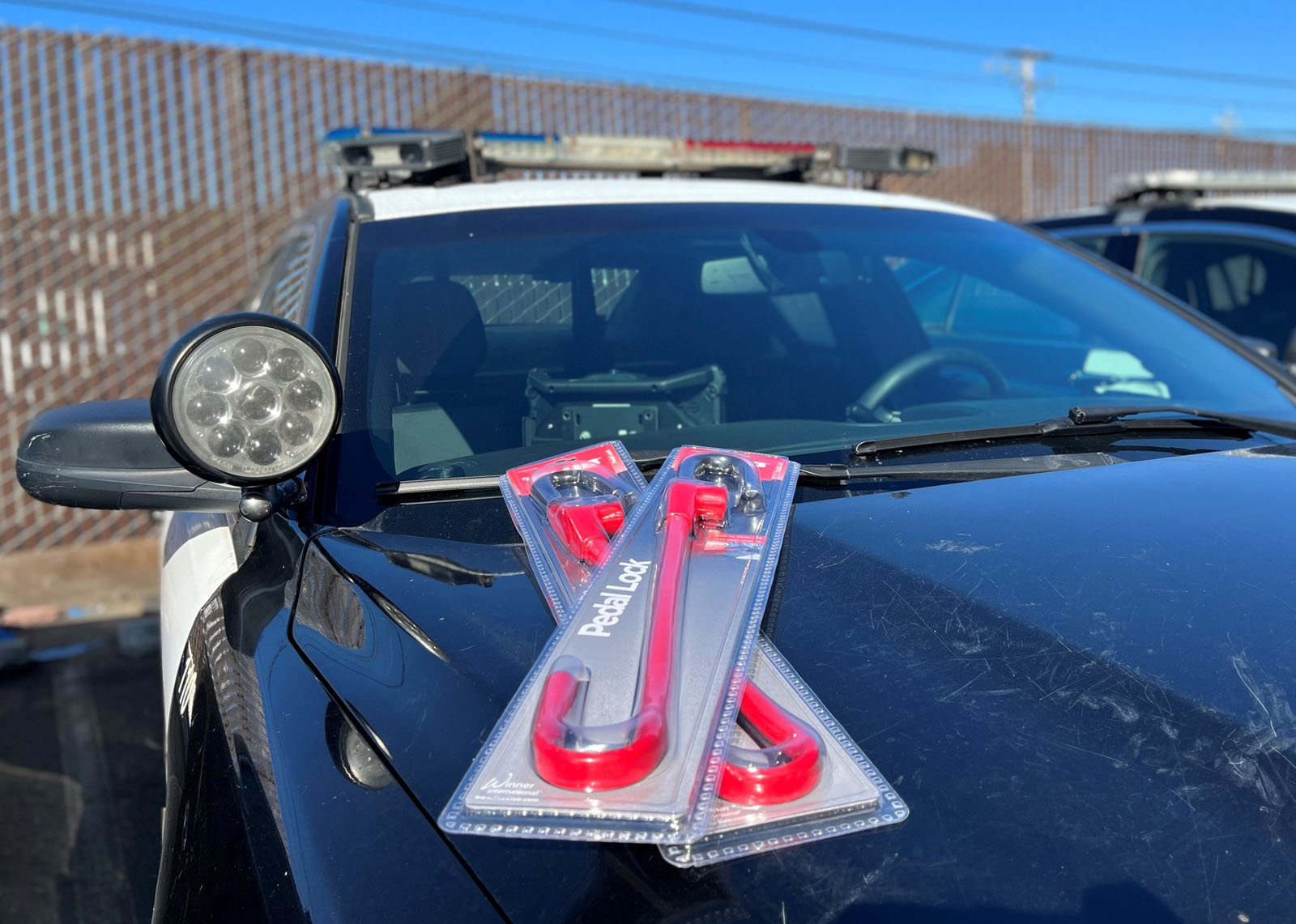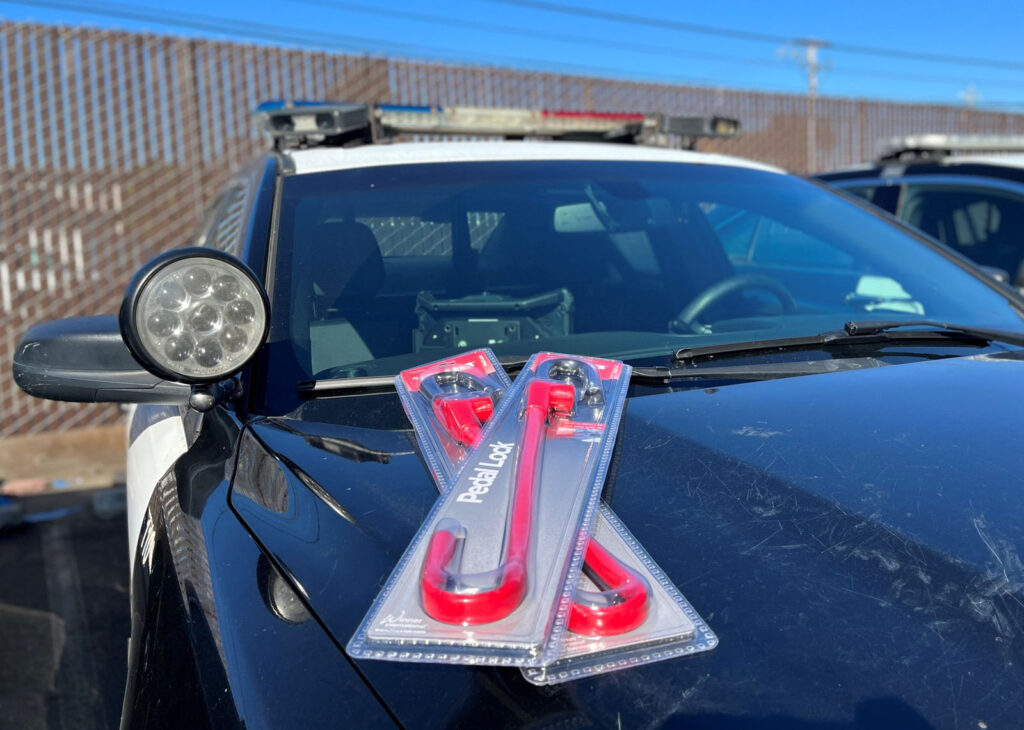 "Thank you to Hyundai Motors America and Kia America for the generous donation of steering wheel locks," the APD wrote. "These free devices are no longer available, however similar devices can be purchased from local or online retailers."
The giveaway started last November in response to higher theft rates for some Hyundai and Kia vehicles. Certain models from 2015-2019 lack electronic immobilizers which prevent the cars from being stolen. According to the Insurance Institute for Highway Safety (IIHS) Highway Loss Data Institute (HLDI), "In model year 2015, when immobilizers were standard on 96 percent of other manufacturers' vehicles, they were standard on only 26 percent of Hyundai and Kia vehicle models." Some major insurance companies, including State Farm and Progressive, have stopped writing new policies for those Hyundai and Kia models.
As the Post previously reported, more than a dozen cars were stolen over a period of a few days of cold weather earlier this month. Some of them had been left unattended with the motor running. The APD issued an advisory reminding the community to not leave idling cars unattended under any circumstances. With very cold temperatures expected again this week, the APD has reissued the advisory and reminds the community of the following safety tips:
Give yourself extra time to sit with your car as it warms up; do not leave your running car unattended.
Always lock your vehicle.
Never leave valuables inside your car that can be seen from the outside.
For added security, use steering wheel or pedal locks.
Avoid parking in isolated areas. If possible, park inside a secured garage.