To the Editor:
Last month, dozens of citizens spoke before the Alameda City Council, urging the city not to lease a publicly-owned building to the biotech company Science Corp. Its CEO, Max Hodak, previously helped start Elon Musk's Neuralink, a company developing brain implants that might allow wireless interaction with artificial devices, bringing newfound mobility to those experiencing paralysis. After leaving Neuralink, Hodak started Science Corp to begin work developing an eye implant to treat blindness. They hoped to use Alameda's building to expand their animal testing operations. After considering the testimony of concerned residents, the City Council voted to deny their lease.
Hodak was President of Neuralink when, as veterinary records show, monkeys suffered grizzly complications and deaths during experiments that took place at the UC Davis National Primate Research Center. An employee, speaking anonymously for fear of retaliation, recounted the gruesome details that led to the deaths of twelve previously healthy monkeys. Another anonymous Neuralink employee said, "Everyone in that whole empire is just driven by fear," describing the toxic environment created under Musk's leadership.
Musk isn't alone in perpetuating harmful animal research cultures. Fears of retaliation are rampant in these environments, leading dedicated scientists to betray their conscience while those with concerns are forced into silence. Such hostile workplaces make the industry morally vulnerable to the pressures to cause harm while stifling change and hindering innovation.
Most of us in animal professions get into this line of work because of our love of animals. Unfortunately, early on in our training, we are gradually conditioned to accept animal harm, and those who are squeamish self-select against pursuing fields that currently necessitate animal research. Dedicated professionals who push for change face bullying, retaliation, and character assassination.
After suffering the consequences of an industry smear campaign myself, in which my face was blazoned across veterinary Facebook groups in a rainbow-bordered meme that read "BEWARE… Crystal Heath has an agenda that doesn't include anything positive for our profession," I connected with many other professionals who had suffered similar experiences, from being fired from their laboratory jobs for filing complaints about animal mistreatment to veterinary students forced to accept failing grades for refusing to participate in laboratories that caused animal harm. The need for animal experimentation is viewed as a necessary evil that shouldn't be questioned—those who do question it are characterized as lacking facts or as dangerous extremists.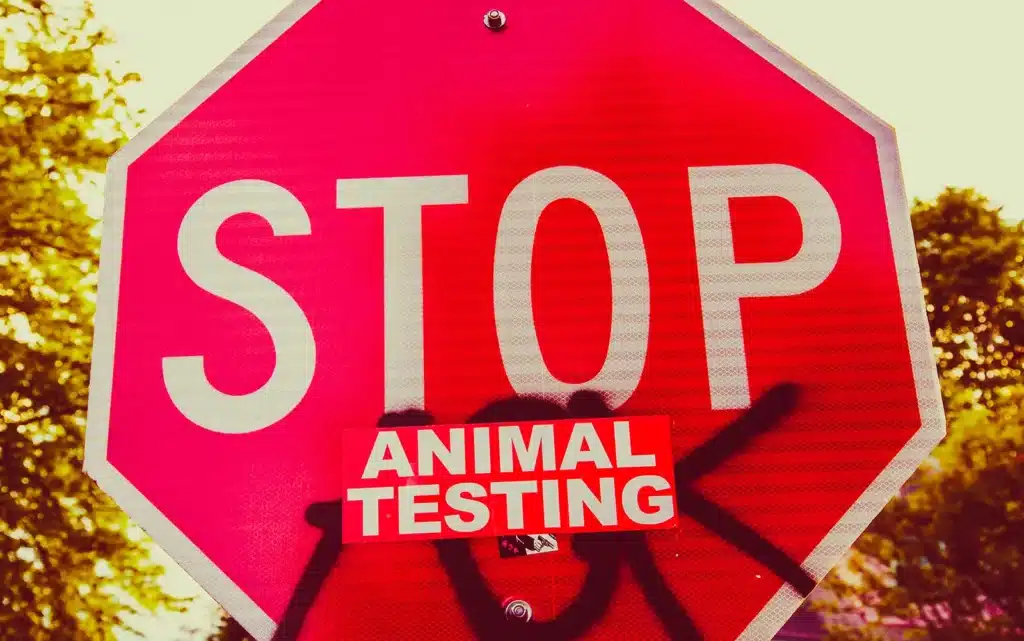 Embracing social responsibility and setting ethical boundaries protects not only test subjects but also researchers who suffer from moral injury, compassion fatigue, and public backlash. Supporters of animal experimentation describe the many drugs that have come to market after being tested on animals. Thankfully, such arguments aren't used to legitimize unethical experimentation on vulnerable humans. Some have suggested the same standards should be applied to other animals.
On November 21, the City Council will vote on whether to permanently ban animal testing companies from leasing their public land. Hopefully, the Alameda City Council's ethical stance signals a new generation of scientific discovery, one that considers the best interests of everyone, no matter their species.
Crystal Heath, DVM
Co-founder of Our Honor
---
Editorials and Letters to the Editor
All opinions expressed on this page are the author's alone and do not reflect those of the Alameda Post, nor does our organization endorse any views the author may present. Our objective as an independent news source is to fully reflect our community's varied opinions without giving preference to a particular viewpoint.
If you disagree with an opinion that we have published, please submit a rebuttal or differing opinion in a letter to the Editor for publication. Review our policies page for more information.