To the Editor: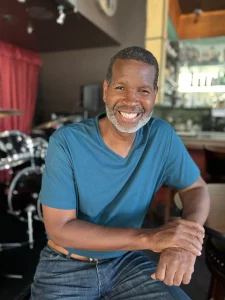 Anything is possible and where there is a will, there is a way. Are we excited about what's possible or does it just live as a concept? We now have the opportunity to unite, use our skills and talents, and leave a fingerprint on our city that will be spoken about for generations to come. In order to fulfill this, we need a leader who is a visionary. I am this person.
I am the creative candidate who thinks outside the box, who has a rich vision for each and every person's future in Alameda, and who will bring an abundance of money, business, and resources for all Alamedans. Here is some information about me and my campaign for Mayor of Alameda.
Occupation
Business owner, political consultant, and music teacher, which includes volunteering my services to local nonprofit organizations.
Education and qualifications
I am a fourth generation musician. My family—the Cecil Shaw Singers of Houston, Texas—was mentioned in the Ray Charles movie and autobiography. Following in my family's footsteps, I studied music at Texas Southern University (Houston) and I was a studio musician and music producer. I took the idea of having harmony in music and learned how to develop that same harmony in business interactions. Working with sales professionals and business owners, and helping them to be successful has been a passion of mine.
Name and military service
In 2008, I enlisted in the United States Army Reserve and completed eight years of service with an honorable discharge. Inspired by our 44th President of the United States, Barack H. Obama, who was my Commander in Chief while I was in the military, I legally changed my name from Cecil L. Shaw III to Barack D. Obama Shaw on January 4, 2013.
Political platform
My platform will ensure that children are safe in schools, and that police are well trained to deal with school emergencies. I am creating an initiative for school teachers to get a pay raise. I also will create an "inside out" program to deal powerfully with homelessness. We must get to the source of what puts a person in that situation. Lastly, Alameda will have an identity and a 30-year plan to ensure that we have a unified purpose, are financially fit, and are attractive to visitors and corporations to do business here on a quarterly basis.
Let's create fun, excitement, and adventure in Alameda. Vote for Barack. The opportunities are priceless.
Find out more about me or contact my campaign at www.pricelesspolitics.com.
With appreciation,
Barack D. Obama Shaw
Editor's note: The Alameda Post encourages candidates for city office to submit letters clarifying their qualifications and platforms.
---
Editorials and Letters to the Editor
All opinions expressed on this page are the author's alone and do not reflect those of the Alameda Post, nor does our organization endorse any views the author may present. Our objective as an independent news source is to fully reflect our community's varied opinions without giving preference to a particular viewpoint.
If you disagree with an opinion that we have published, please submit a rebuttal or differing opinion in a letter to the Editor for publication. Review our policies page for more information.