The St. Patrick's Day season of 1973 was almost ruined for me by high anxiety. The traditional bibulous/gluttonous celebration of Celtic ancestry was put on a suspenseful hold. A month before, the Vietnam War Selective Service draft lottery had selected my birthdate as number 130. They were supposedly drafting up to number 120, but might go as high as 130. All draft-age young men whose birthdates were called in the first 120 lottery selections were required to report for induction the following morning.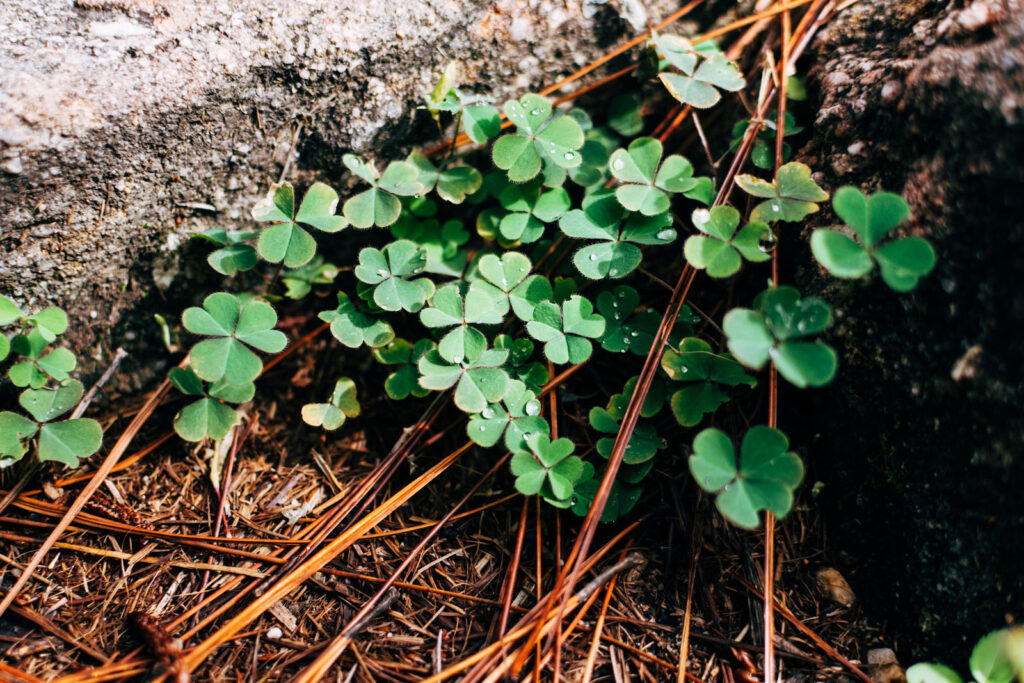 The last thing I wanted was to be forced to defend a plutocracy that I despised. My high lottery number meant that I had the luck of the Irish—maybe.
Almost by divine edict, my torturous mental moviemaking of being pinned down in humid Vietnam jungle flora with bullets whizzing by was ended by a most unexpected mailed invitation. It read, "Dear Gilby, You are invited to the First Annuel (sic) Michaels family reonion (sic) at McKinley Park on Buena Vista Avenue in Alameda at 2 p.m. on Satruday (sic), March 17. No hoist (sic) drinks and easts (sic) will be avilable (sic). Sincerely, Aunt Beulah Pearl."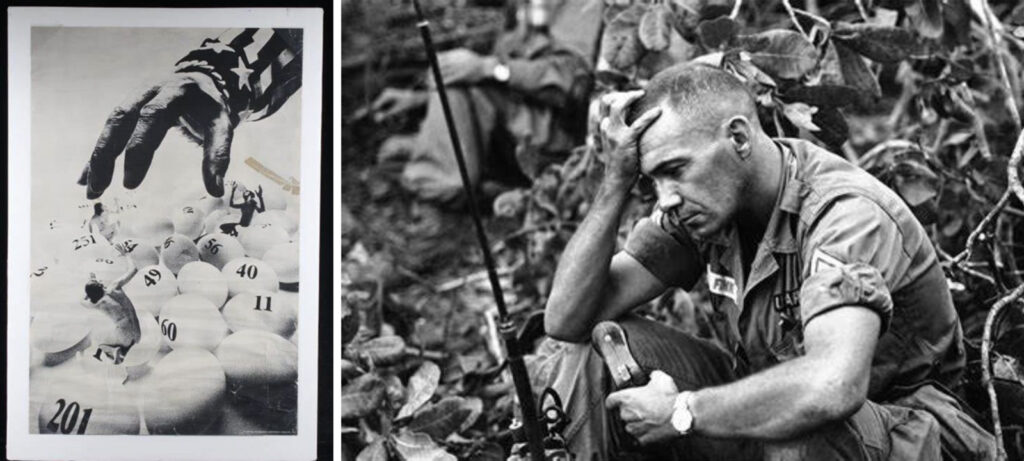 I was delighted, and told my mom. "I got a two-sentence Michaels family reunion invitation from Aunt Beulah Pearl with five misspellings!"
Mom laughed and said, "Good. Go and find out why you're dumb as a stump. It's genetic!"
My birth father, Dixon Michaels, had two wives and families concurrently, and disappeared from my life when I was two years old, so I never got to meet my paternal relatives, whom my mom described as, "A bunch of nuts, especially your grandfather, Rembrandt Michaels, who also had two families and dresses like a cowboy."
"Is his name really Rembrandt, and is he a painter?" I asked.
"Yes, he paints apartments and houses," she answered. "His motto was 'One Day, Two Coats,' so Rembrandt's his nickname, but his real name is Ardith."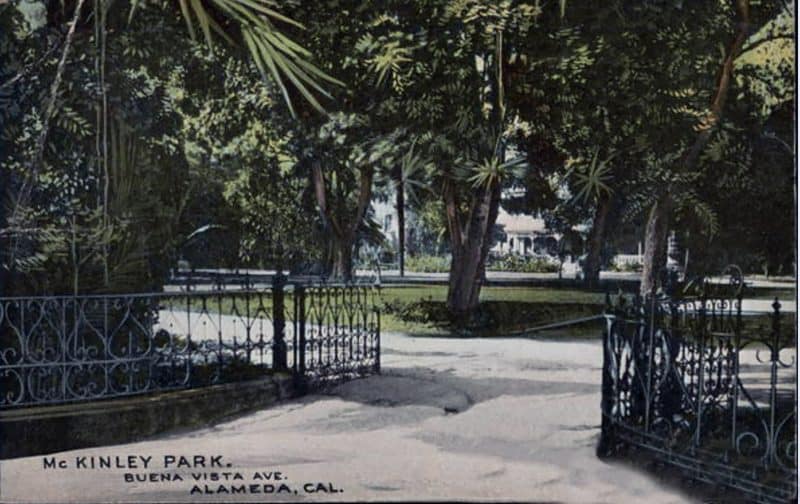 Because of my fondness for the bizarre, I eagerly attended the Michaels St. Patrick's Day reunion. The pursuit of my new heartthrob had compelled me to lose 80 pounds and get my hair fashionably styled in a tight, blonde, curl, and bushy "natural," so I was eager to see how the Michaels clan reacted.
On St. Patrick's Day, I walked the pathway into McKinley Park and veered left into the picnic area. There were cardboard signs mounted on sticks along the path: "Michaels family, this way. No host."

Suddenly, I heard a booming, gravelly female voice yelling "Good lord, look who made it! It's Little Dixon!" Little Dixon—Dixon Michaels Jr.—was one of my many half-siblings. A contingent of the Michaels clan lined up to greet me.
"Just look at 'im! Ain't he the picture of his daddy?" yelled Aunt Beulah Pearl, a short, squat, very rotund 40ish brunette with a ruddy complexion. "No he ain't!" objected Uncle Cecil, Aunt Beulah Pearl's equally squat and rotund husband. "He's got curly, frizzy hair like the Bride Of Frankenstein, and Dixon's bald as a doorknob, like me."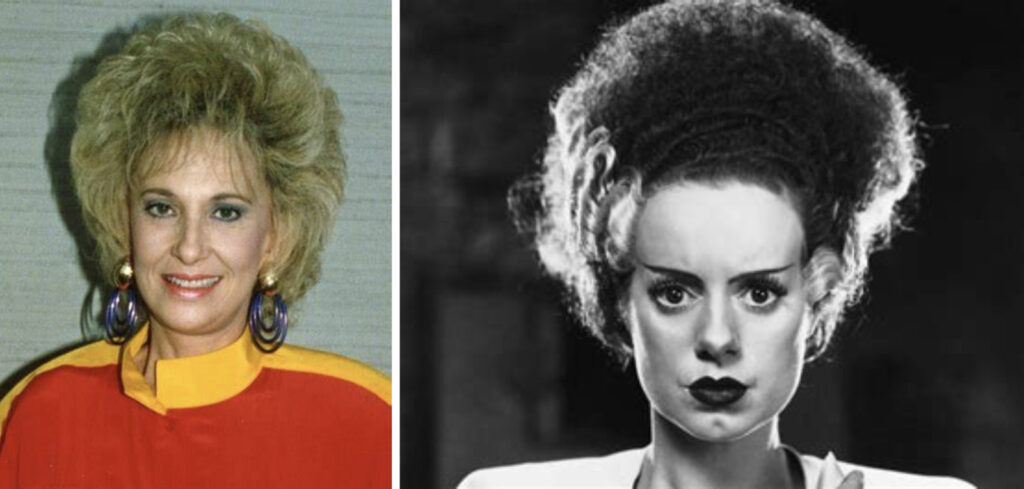 The two reminded me of Tweedle Dee and Tweedle Dum, the argumentative, very portly twins from Lewis Carroll's "Through The Looking Glass." I laughed at them. Uncle Cecil scowled, and extended his right hand. "Little Dixon, it's time for the Michaels family reunion handshake," he said.
Aunt Beulah Pearl frantically begged him, "Dammit Cecil, the boy just got here! He don't know none of us! Don't you do him like that! He'll take off a runnin'!"
"It's okay," I said. "I love this silly stuff."
Uncle Cecil grinned, grabbed my right hand, clenched it firmly, and pulled hard. When I reacted and pulled back, he passed gas, loudly and odoriferously. He roared with laughter, and pulled my hand again. When I pulled back, he let loose an enormous, booming beer belch, that caused several unknown clan members to applaud.
"Ha! It's the Irish in me," Uncle Cecil bellowed. "Happy St. Patrick's Day!"
"Good one, Cecil!" yelled a very young, pretty, shapely brunette with sparkling green eyes. She smiled at me and walked over. She stood very close, clasped her hands around my neck, pulled herself up, nibbled my right ear, and whispered, "I'm your cousin, Mandy Sapphire, and I'm in love."
"Yowza! Mistaken identity, crude gas explosions, and gorgeous kissin' cousins. So far, I love this family!" I mumbled to myself.
A tiny elderly woman with thinning gray hair and clad in a floral house dress was sitting in a wheelchair next to one of the picnic tables. This had to be my paternal grandmother, Bertha. She was nodding off, but I approached her and quietly said, "Hello, Grandma."
She shifted in her seat, opened her gray eyes, and screamed, "Ow, goddammit my butt hurts! Pick me up from this damn thing!"
Aunt Beulah Pearl quickly waddled over and asked, "Little Dixon, can you help me pick her up?" I put my hands under Grandma's arms and lifted, while my aunt rearranged the seat cushions. Grandma Bertha looked at me and boomed, "Who the hell are you? Little Dixon is bald, and has brown eyes. Yours are bluer than the sky, plus you have more curly hair than Shirley Temple! I ain't your Grandma!"
Aunt Beulah Pearl, Uncle Cecil, and Cousin Mandy Sapphire glared at me.
I smiled and said "I'm busted! I'm not Little Dixon, I'm Gilby, Dixon's oldest son, but please call me Gil."
Aunt Beulah Pearl was flustered. "Shoot fire, I was a writin' your name tag, Dixon, but now I gotta do another," she complained.
"Hell, you spelled it wrong anyways, you idiot," laughed Uncle Cecil.
Aunt Beulah Pearl got red-faced and yelled angrily, "Shut the hell up, you pest! Now, how do you spell Gil?"
Uncle Cecil roared with hilarity. "It's capital G, then i, then l, you dummy!"
"Oh dammit, you went too fast, and got me all flustrated," Aunt Beula Pearl snapped back. "I wrote I, L, G, and this is my last name tag."
"Ilg is fine. It fits the occasion," I quipped.
Uncle Cecil walked up and stuck the name tag to my shirt. "Happy St. Patrick's Day, Ilg," he chortled.
Grandma Bertha was comfortable now, and called me over.
"I'm sorry honey, it's so nice to meet you," she said. "You look just like your momma, Rosie, with curly blond hair and blue eyes. Your daddy's a no good bum, havin' a nice boy like you and just ignoring him. I'm tellin' ya, if you see your daddy, let him know that Grandpa Rembrandt needs that $500 loan paid back. He's madder than hell!"
"I haven't seen my dad in 16 years," I answered. "The last time I saw him was when he got us evicted from the house he failed to pay on."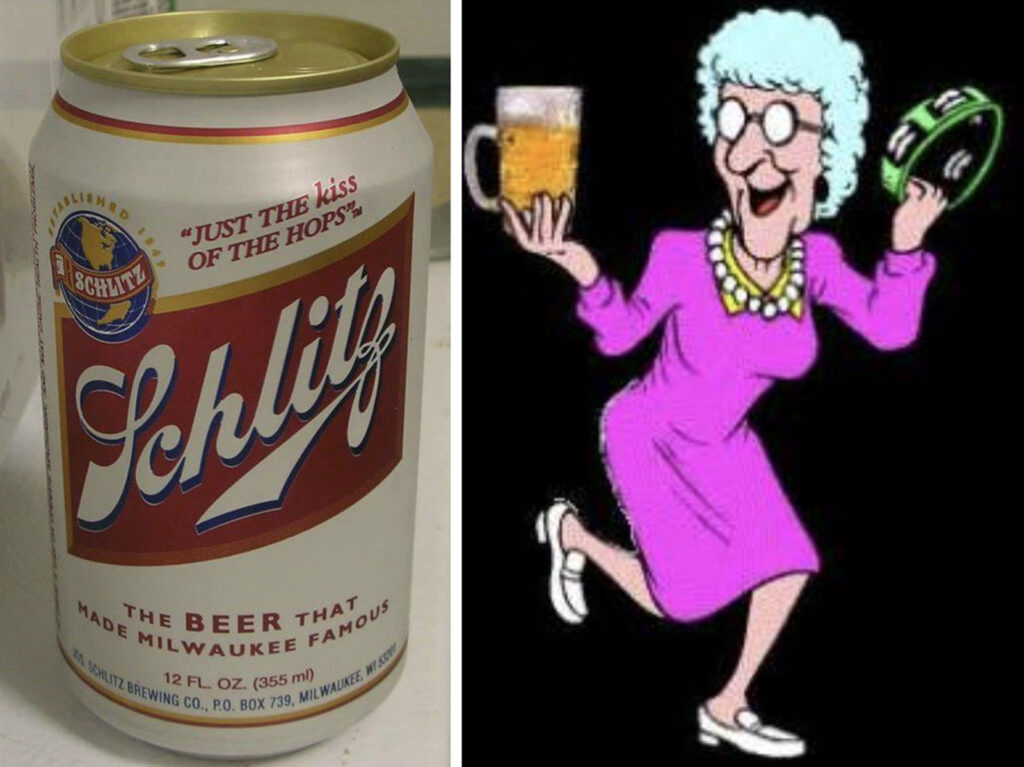 "Well, he's a bum, we all know that," Grandma Bertha said. "Say, Ilg, if you fetch your old Grandma a beer from the cooler, I'll sing you an Irish tune. I love to sing."
I eagerly fetched her a can of Schlitz, left $2 in the no-host money jar, popped the top open, and handed it to her. She thanked me profusely, took a long swig, said, "Ah, that's good." Then she belched loudly, cleared her throat and began to sing, quite beautifully. "If her eyes are blue as skies, that's Peggy O' Neill…"
She sang the song with gusto, and the whole family listened and applauded. Then she beckoned me over and advised, "Your Uncle Willis is cookin' corned beef for everybody, and it'll be gawdawful, boiled, tough as leather, salty, stringy with cabbage like mush. Better go home and cook your own. I'll give you my recipe like we cook it back in Boston."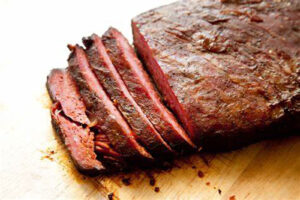 I had to forage the Michaels clan for a pen and paper and garnered their abuse. One unknown cousin yelled, "What the hell kind of a name is Ilg? And what's with the hair? You look like Tammy Wynette!"
I got the writing materials and Grandma dictated the recipe. But due to the mockery, I was done with the reunion. I thanked Grandma, kissed her and my aunt goodbye, ripped off the Ilg name tag, and strolled through the park to my car.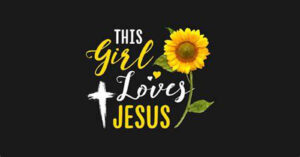 A young female voice suddenly blurted, "Ilg! Wait up!" It was my beautiful cousin Mandy Sapphire. She got very close like she wanted to kiss me, and asked, "Have you heard the news?"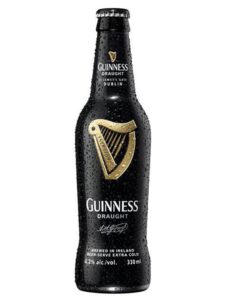 "What news?" I asked.
She smiled rapturously, fondled the crucifix around her neck and said, "He is risen! And I'm in love with Jesus!"
"How good for you!" I replied. Then I backpedaled away and fled to my car. I went home, toasted my Celtic heritage with a Guinness and a shot of Bushmill's, made a great corned beef and thought, "Mom was right."
Grandma Bertha's Boston Corned Beef
Ingredients:
1 (4- to 5-pound) corned beef brisket roast, rinsed
4 cups low-sodium chicken broth
4 cups water
3 carrots, chopped
2 celery ribs, chopped
1 onion, peeled and quartered
3 bay leaves
1 tablespoon whole black peppercorns
1 tablespoon minced fresh thyme
1 teaspoon whole allspice
3 tablespoons unsalted butter
Instructions:
Adjust oven rack to middle position and preheat oven to 300 degrees.
Combine beef, broth, water, chopped carrots, celery, onion, bay leaves, peppercorns, thyme, and allspice in Dutch oven. Cover and bake until a fork slips easily in and out of the meat, 4½ to 5 hours.
Transfer meat to a 13 by 9-inch baking dish.
Strain cooking liquid through a fine-mesh strainer into a large bowl, discard solids, and skim fat from liquid. Pour 1 cup of the cooking liquid over the meat. Cover the baking dish tightly with aluminum foil and let it rest for 30 minutes.
Add butter to the remaining liquid, let it melt, and stir. Use the liquid to cook cabbage, potatoes, and carrots for a traditional New England Corned Beef dinner.
Gil Michaels still practices the handshake at [email protected]. His writing is collected at AlamedaPost.com/Gil-Michaels.