San Francisco Bay Ferry offers new smartphone app, receives $14.9M grant to fund first electric ferry network.
The San Francisco Bay Area Water Emergency Transportation Authority (WETA) launched a new integrated ticketing system and smartphone app for their San Francisco Bay Ferry service. The new app is designed to replace their previous system and streamline fare payment for passengers.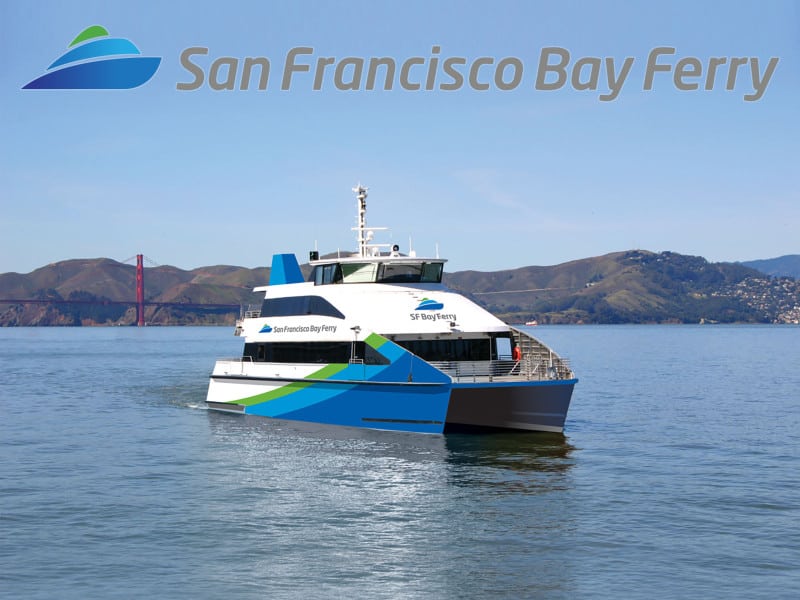 The app is now available for iPhone and Android users. After creating an account, passengers can purchase ferry tickets for both regular service and special event service right from a smartphone. This will be especially useful for groups who need many tickets for their journey. Users can find schedules and routes in the app to plan trips to destinations all over the Bay. Passengers can also book tickets on the WETA website.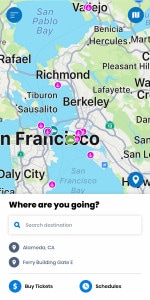 Passengers can still pay for San Francisco Bay Ferry service with a Clipper card. There is an additional perk for passengers who take AC Transit Line 78 to or from the Seaplane Lagoon terminal or Line 21 to and from the Harbor Bay terminal. When you use your Clipper card to pay for both the bus fare and ferry ticket, you'll receive a transfer discount equal to your local bus fare, making the bus ride essentially free.
Nation's first high-speed, zero-emission service coming to San Francisco Bay Ferry
Earlier in July, WETA was awarded a $14.9 million grant from the California State Transportation Agency (CalSTA) to develop new electric ferry service. The grant will fund the construction of ferries and shoreside charging infrastructure to support the San Francisco Clean Ferry Network, which will use zero-emission ferries to connect waterfront San Francisco neighborhoods including Downtown, Treasure Island and Mission Bay.
This grant is the latest in a series of grant awards that have been secured to support the new service. In 2020, WETA was awarded $9 million from CalSTA to design and build its first zero-emission ferry along with shoreside infrastructure.
In early 2022, WETA won a $3.4 million Federal Transit Administration (FTA) grant to add an additional battery-electric vessel to the network. This $14.9 million award funds construction of a third vessel for what will eventually be a four-vessel network. The grant also includes funds for the charging infrastructure needed to operate the service.
"This grant will help reduce traffic and improve air quality by connecting workers and residents with the country's first high-speed, zero-emission ferry service," said WETA Board of Directors Chair Jim Wunderman.
WETA is completing a two-pronged study investigating both clean marine propulsion technology and shoreside infrastructure needs. Ferries aging out of their San Francisco Bay Ferry service will be replaced with new zero-emission vessels. WETA may also convert some current ferries to zero-emission propulsion systems over the next decade.