Service set to lead US in electric ferry route distance
Alameda's Main Street Ferry Terminal is set to become the first to operate zero-emission electric ferries across the bay—and first in the nation to offer such service at that distance—thanks to a $13.8 million grant from the California State Transportation Agency (CalSTA). The San Francisco Bay Area Water Emergency Transportation Authority (WETA), the agency that provides San Francisco Bay Ferry service, announced the grant Tuesday, April 25.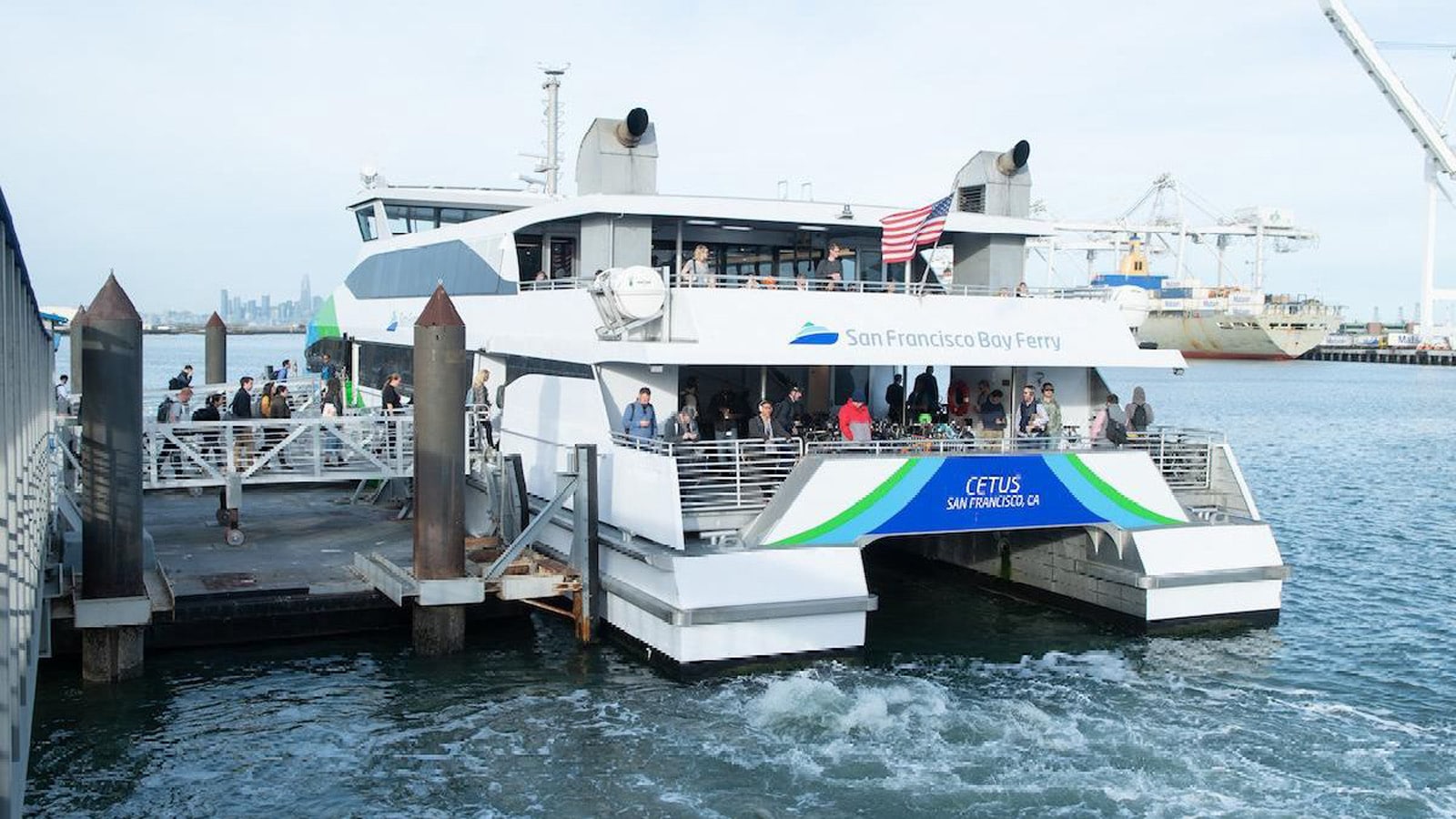 The grant will fund electric infrastructure and increased charging capacity to the Downtown San Francisco Ferry Terminal, Alameda Main Street Ferry Terminal, and WETA's Central Bay Operations and Maintenance Facility in Alameda. WETA can't yet project a date when the new all-electric zero-emission ferry service will begin, according to WETA's public information office, as it will take a few years to complete the infrastructure and build out the ferries.
"This grant allows WETA to move full throttle toward converting San Francisco Bay Ferry service to zero emissions," said Jim Wunderman, Chair of the WETA Board of Directors. "California and the Bay Area have an opportunity to lead the nation in the area of water transit decarbonization and with support like this from Governor Gavin Newsom, CalSTA Secretary Toks Omishakin, and the strong coalition of legislators and stakeholders who share our vision, we know it will happen."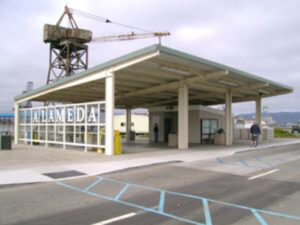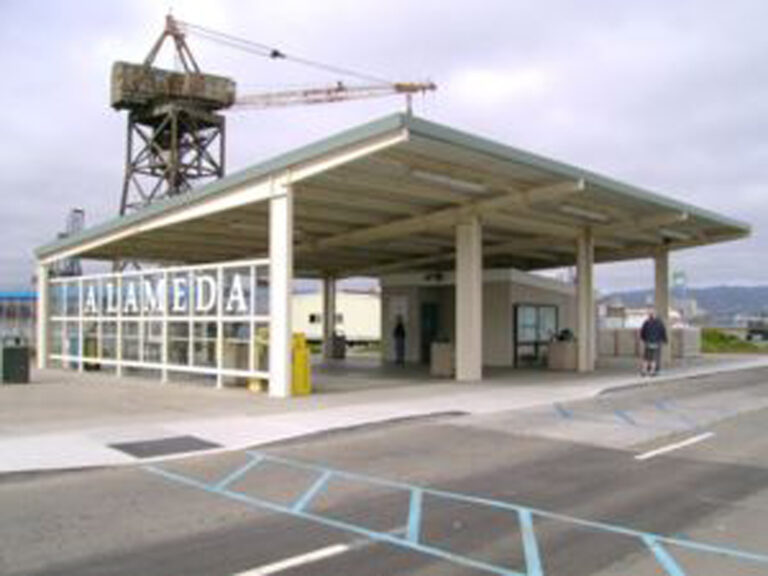 This grant, which was awarded through CalSTA's Transit and Intercity Rail Capital Program (TIRCP), is the latest in a series of grant awards that have been secured to support zero-emission San Francisco Bay Ferry service. CalSTA previously awarded $23.9 million to WETA for the creation of a new zero-emission ferry network connecting emerging San Francisco waterfront neighborhoods. In 2022, the U.S. Federal Transit Administration (FTA) awarded WETA $3.4 million for one of four vessels that will operate on that network. The first battery-electric service funded by these grants is anticipated for 2025.
Under the new grant, WETA and its shoreside electrification partners will upgrade electric capacity at the Downtown San Francisco Ferry Terminal, Alameda Main Street Ferry Terminal, and Central Bay Operations and Maintenance Facility to allow the charging of battery storage to be installed on revamped ferry floats. WETA is seeking FTA grants for charging equipment at the terminals. WETA will also leverage Regional Measure 3 funding to accelerate ferry decarbonization projects.
This grant is the first won by WETA that is focused on zero-emission transbay ferry service. San Francisco Bay Ferry carried 1.7 million passengers on transbay trips in 2022 on the nation's cleanest high-speed, high-capacity fleet. Twelve of WETA's current 16 ferries meet the U.S. Environmental Protection Agency's (EPA) highest Tier 4 emissions standards. WETA took delivery of the nation's first Tier 4 high-speed ferry in 2017.
WETA plans to build new high-capacity zero-emission ferries for transbay service as well as convert some existing vessels from diesel to battery electric in the coming years.