The San Francisco Bay Area Water Emergency Transportation Authority (WETA) has proposed to lock in lower San Francisco Bay Ferry fares for the next five years.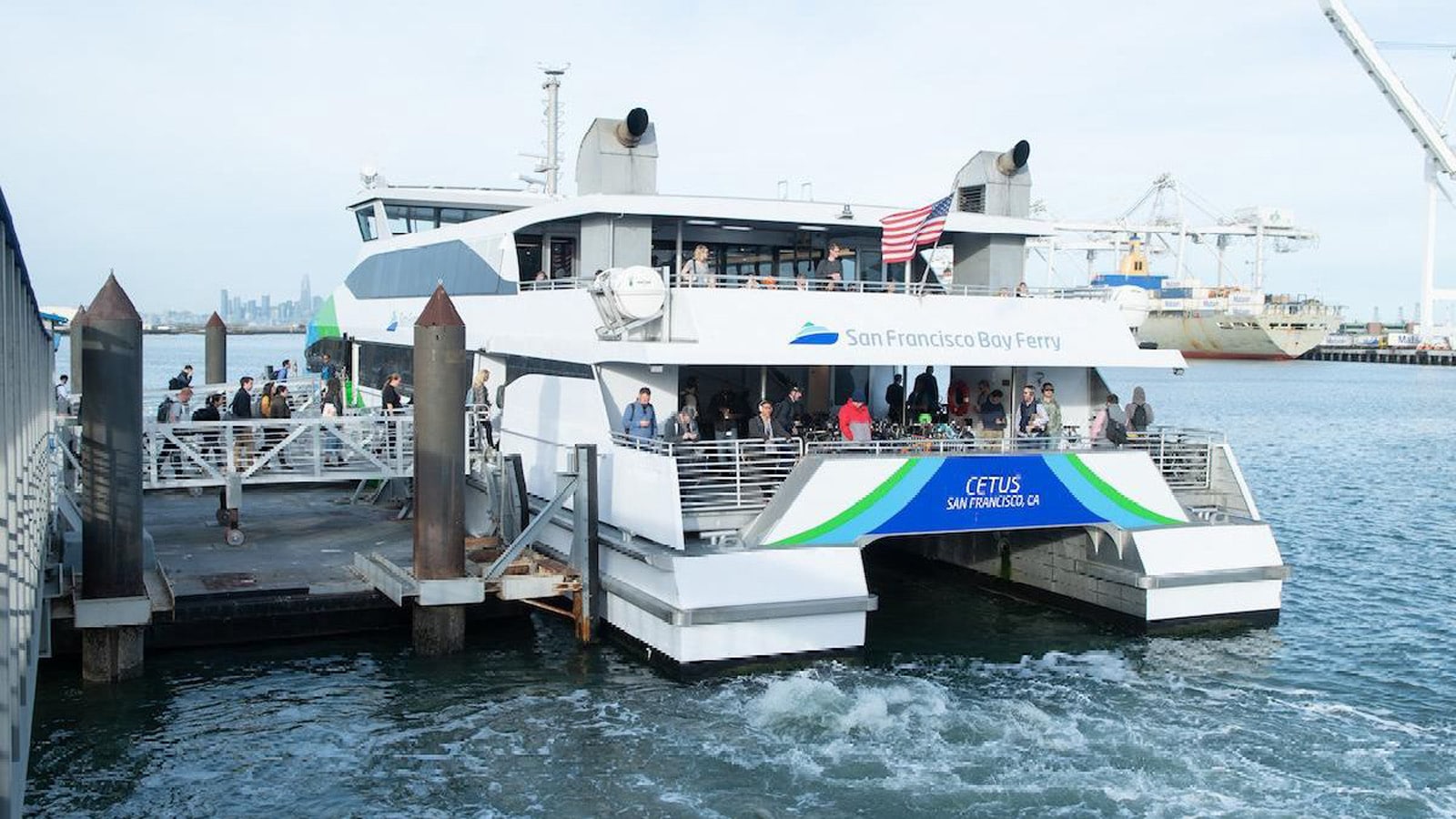 In 2021, the ferry system temporarily slashed its fares by 30% as a part of its Pandemic Recovery Program (PRP) to rebuild ridership and enhance access to the system. In the 20 months since the fare cuts, ferry ridership recovery has outpaced comparable regional transit operators despite high office vacancy in downtown San Francisco. A recent onboard survey found that 42% of current SF Bay Ferry riders did not use the service prior to the pandemic.
On Friday, the agency released a new proposed fare program to take effect on July 1. The program locks in the fare cuts established in the PRP for the next five years and establishes small 3% annual increases on fares for regular service. These annual increases are based on historical inflation data and intended to keep pace with comparable transit operators.
"San Francisco Bay Ferry is a premium option for travelers, but we can't charge premium prices if we want to rebuild ridership," said WETA Executive Director Seamus Murphy. "We have seen the fare cuts help make San Francisco Bay Ferry more relevant to more travelers, and we believe this fare proposal will help us continue that trajectory upward in the coming years."
This table shows San Francisco Bay Ferry fares (Clipper base rate) by route from 2020 as well as current fares and proposed fares that would take effect on July 1. San Francisco Bay Ferry proposes to preserve its 50% discounts for youth, senior, disabled or Clipper START passengers on regular service. The agency's small surcharge on paper tickets is proposed to continue.


WETA has also proposed adjustments to its reservation-based special event fares. Reserved tickets connecting Oakland and Alameda to both Oracle Park and Chase Center for San Francisco Giants and Golden State Warriors games would be $10.50 each way, a 10% increase. Reserved tickets connecting Vallejo to Oracle Park for Giants games are proposed to be increased 15% to $18.25 each way. Following these one-time adjustments, special event fares would then increase 3% annually alongside regular fares through the end of the proposed five-year program.
The full proposed fare program is available in English, Spanish, Chinese and Tagalog on the San Francisco Bay Ferry's website Passengers and the public are encouraged to provide feedback about the proposal by sending email to [email protected]. A public hearing on the proposal will be held on May 4.