July Fourth parade, no Measure B updates, APD finds body, and more.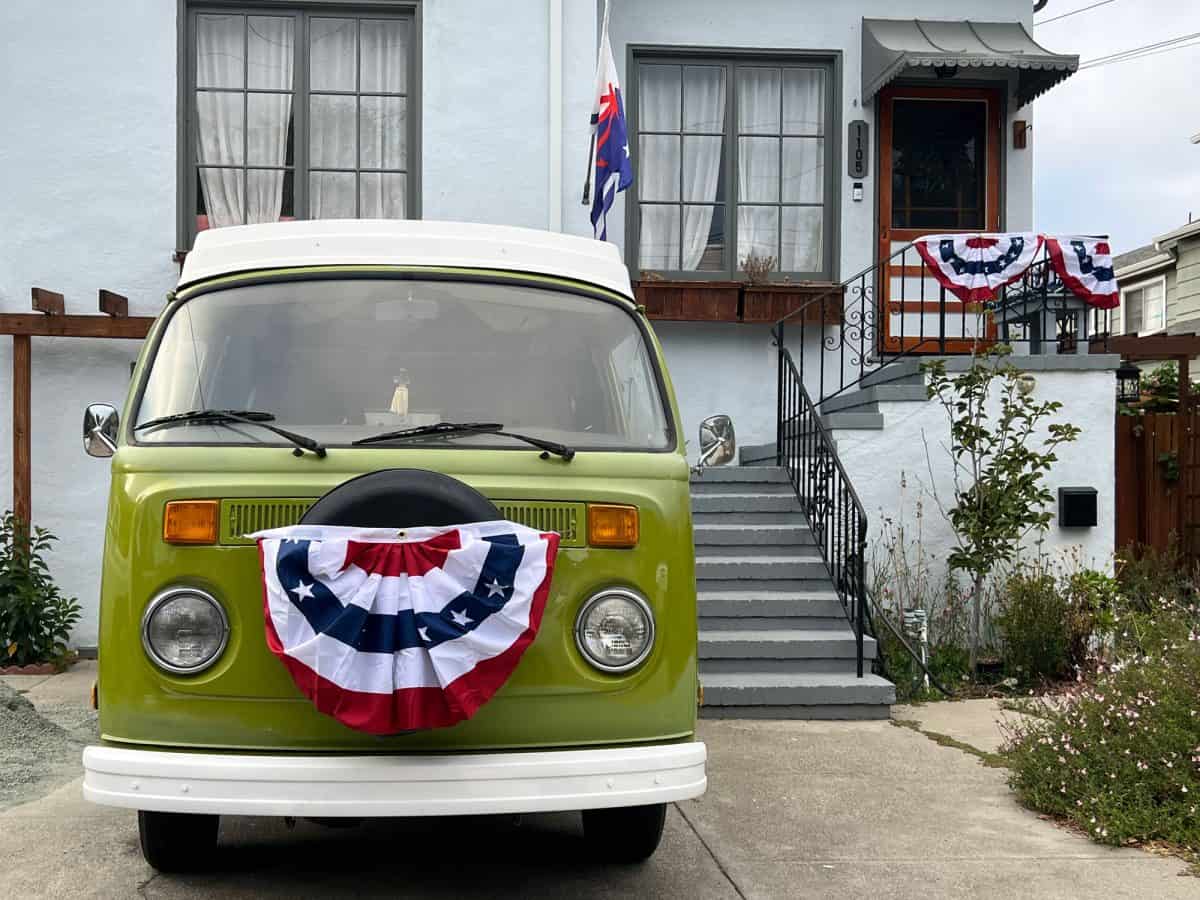 July Fourth Parade on Monday
Alameda's annual July Fourth celebration will start Monday at 9 a.m. with the Race For Midway Shelter. The July Fourth Parade, celebrated as the longest in the USA, starts at 10 a.m. and follows a path from the north end of Park Street to South Shore Center, along Otis Drive to Grand Street, up Grand Street to Central Avenue, then along Central Avenue to Webster Street, to the finish on Webster Street. This year's parade features almost 150 entries. This year's Grand Marshals are the four members of Alameda's Police Reform and Racial Equity Steering Committee, Christine Chilcott, Al Mance, Cheryl Taylor, and Jolene Wright. Presentation of awards will take place at 6 p.m. on Thursday, July 21, at the pavillion in Jean Sweeney Open Space with Mayor Marilyn Ezzy Ashcraft.
Parking will be prohibited along the parade route. Alameda Police Department has requested that all vehicles be moved by 4 a.m. Monday morning, or they may be ticketed and/or towed.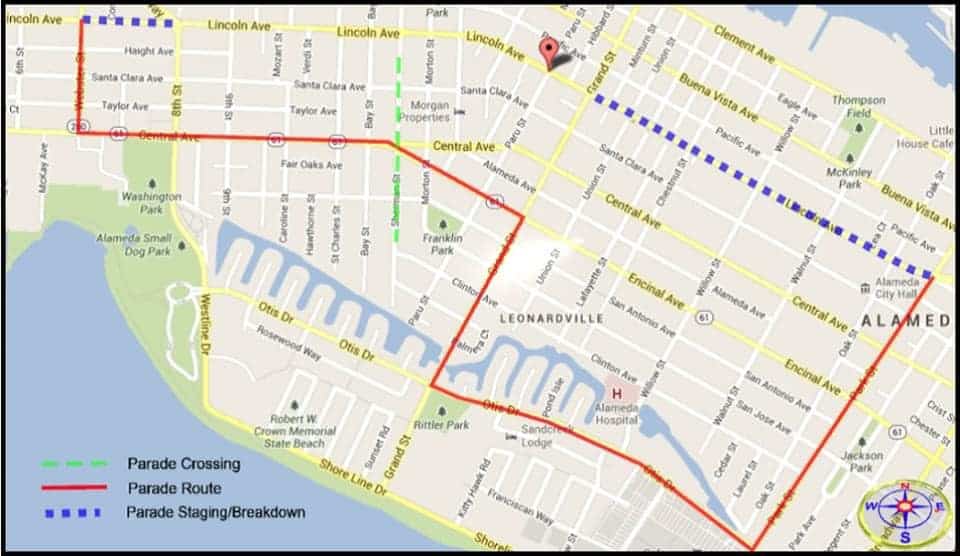 No Measure B updates since June 15
Still no new count posted by Alameda County for the Measure B vote, but, according to their website, they are now performing a 1% manual tally. The Registrar of Voters has until July 7 to certify. Candidate filing appointments are now available for the Nov 8 general election. More info at ACVote.org.
Woman's body found in Encinal Basin
On June 20th at 5:09 p.m., Alameda Police Department received a call about a body that was in the water underneath a pier along the Encinal Basin (approximately 350 feet east of Wind River Way).  Officers arrived at 5:16 p.m. and confirmed the body was that of a young woman.  The death is being investigated by the Alameda County Sheriff's Office Coroner's Bureau. The body appears to be that of a missing person case that the Oakland Police Department is investigating.
Lucky Day Collection at the Library
Are you feeling lucky? Stop by the Lucky Day display at any of the three Alameda library locations to try your luck at finding that hot, newly released book you can't wait to read. If it's on the shelf, it's yours to check out! The Alameda Free Library Lucky Day Collection contains popular adult fiction and nonfiction titles. The addition of this new collection is a win for everyone waiting for a particular book; some patrons will get their Lucky Day copy right away and others will move up in the holds line faster.
Lucky Day items have different lending policies than the Library's other collections:
Three week loan period with no renewals
Not holdable
Starting July 1, two Lucky Day checkouts per customer at a time!
Visit the Library's Lucky Day Collection page for more information.
Micro business COVID-19 relief grants
The California Office of the Small Business Advocate (CalOSBA) is still accepting applications for California Microbusiness COVID-19 Relief Grants. The program will award competitive micro grants of $2,500 to 715 eligible microbusinesses impacted by COVID-19 in Alameda County. The grants will be administered by Chabot-Las Positas Community College District and will be given out on a first come, first serve basis. For more information, including documentation requirements for applicants and grant eligibility, visit microbusinessgrant.org.
A+ beach report card for Alameda
The City posted to their Facebook page, "Alameda's Crown Beach received a spot on Heal the Bay's beach report card honor roll with water quality that earned us an A+." The report is available as a PDF.
Smart thermostat sale at AMP
Alameda Municipal Power is celebrating the 4th of July with a sale on all smart thermostats! Every thermostat on AMP's Marketplace is on sale, and D1H customers (all-electric customers) can save an additional $50 automatically. Don't miss a chance to save money and control your thermostat from anywhere — the sale only lasts until July 6th!