Alameda Housing Authority awards, Saturday art and Fiesta, and EBMUD talks toilets.
Housing Authority wins two awards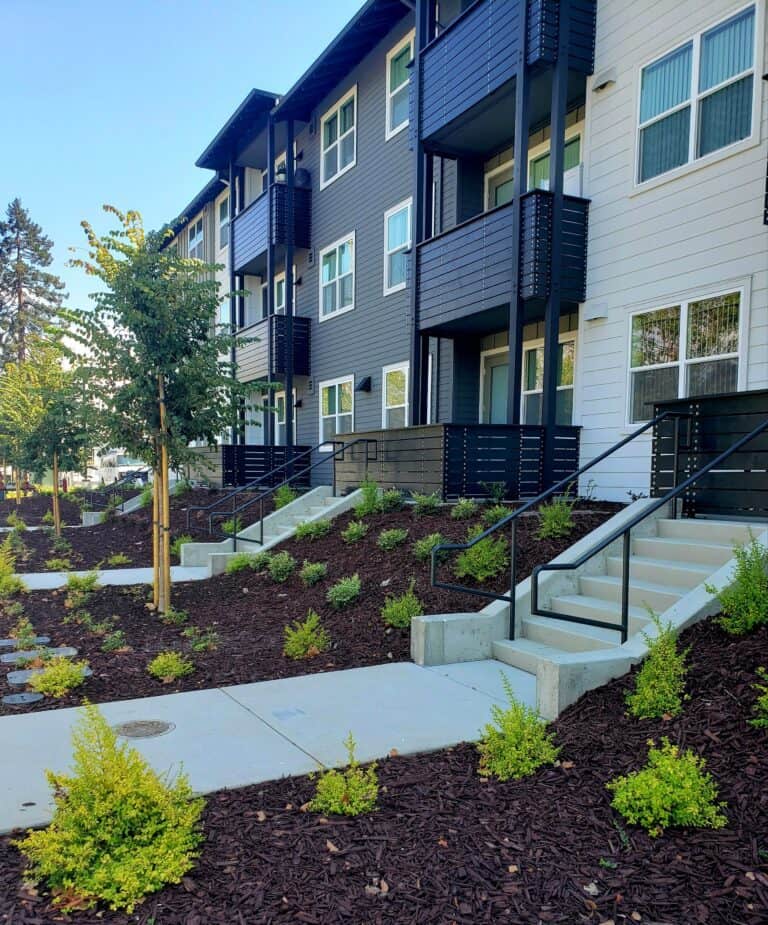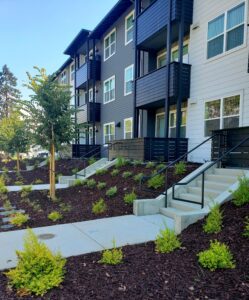 Alameda Housing Authority (AHA) recently won two prestigious housing industry awards, from the National Association of Housing and Redevelopment Officials (NAHRO), a leading advocacy organization for housing and community development, and from Nan McKay & Associates, a national consulting company specializing in public housing and asset management.
The NAHRO Award of Merit, which honors housing agencies that implement creative and sustainable solutions, honored AHA's newly created Alameda Affordable Housing Trust Fund (AAHTF). The trust fund aids the creation of AHA's largest community development project, North Housing. Construction on the first two phases of that project, which will include 90 affordable rental units for formerly homeless families and seniors, is set to begin in 2024. Residents will have access to onsite supportive services.
The 2022 Nan McKay Development Award, for small agencies, highlighted Rosefield Village, a mixed income family housing development that offers affordable housing options. AHA increased the number of units from 53 to 92. Rosefield Village was designed with sustainability in mind and is in process of obtaining GreenPoint Rated Gold certification, an industry standard for sustainable development. Rooftop solar panels will provide energy to offset 20 percent of common area energy usage. Additionally, flooring throughout the building is made of sustainable materials; energy efficient lighting is throughout; and all appliances are modern energy efficient models.
"At Rosefield Village, the Housing Authority can continue its mission of providing affordable housing options for Alameda's low-income residents in a beautiful, modern, and energy-efficient setting." stated Vanessa Cooper, AHA Executive Director. For more than 80 years, the Housing Authority of the City of Alameda has provided a range of housing assistance to low-income households. The primary goal is to provide quality, affordable, and safe housing in the City of Alameda.
It's art! It's a fiesta! It's an art fiesta!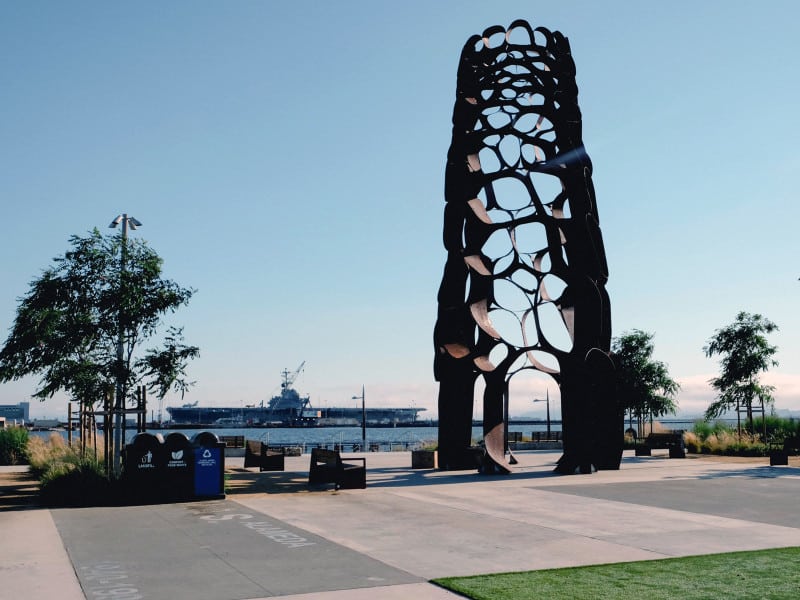 Come on over to Alameda Point next weekend for the official opening of two of the City's most recently completed public artworks, DeWitt Godfrey's Beken and Rodrigo Nava's Alameda Afore. The celebration will take place Saturday, November 5, 11:30 a.m. to noon in our new Waterfront Park. The event will include a ribbon-cutting ceremony, along with light snacks and refreshments.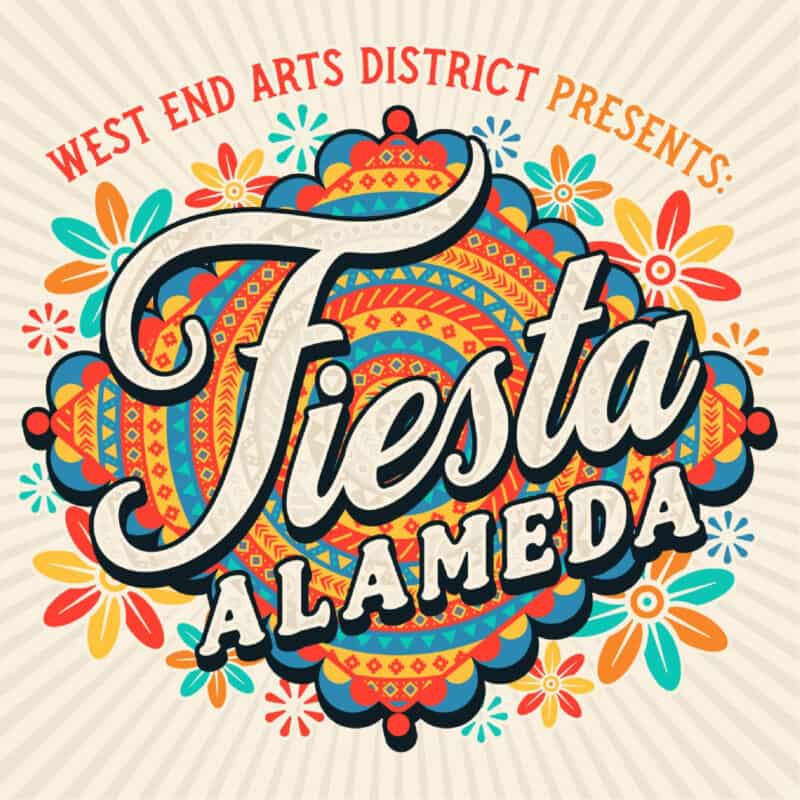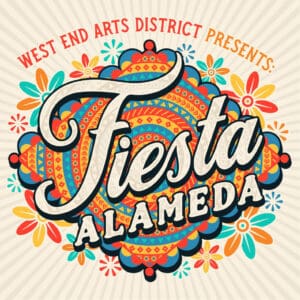 "It is so exciting to see public artworks like Beken and Alameda Afore transforming the landscape of Alameda Point," said Public Art Commission Chairperson and Alameda Post publisher Adam Gillitt. "Our city is fortunate to welcome such grand placemaking sculptures from artists Dewitt Godfrey and Rodrigo Nava.
At noon, the art opening will conclude and the drums and dancers of SambaFunk! will lead attendees to dance onto the taxiway for Fiesta Alameda, a celebration of Latin music, dance, culture, food, and drinks from noon to 5 p.m. Admission to the event, presented by the West End Arts District, is free.
Dance to the music of DJ Raul, Los Alegres Callejeros, La Mixta Criolla, and CARNAVAL. Enjoy delicious Latin fare at the fiesta food court, from tacos to empanadas, and tamales to churros. Those who are 21 and over can enjoy a tasty margarita or craft beer. Artists of all ages can to try their hand at traditional Mexican crafts at the Family Crafting Zone, and to check out the work of arts vendors from Alameda, Oakland, and beyond.
Demystify the flush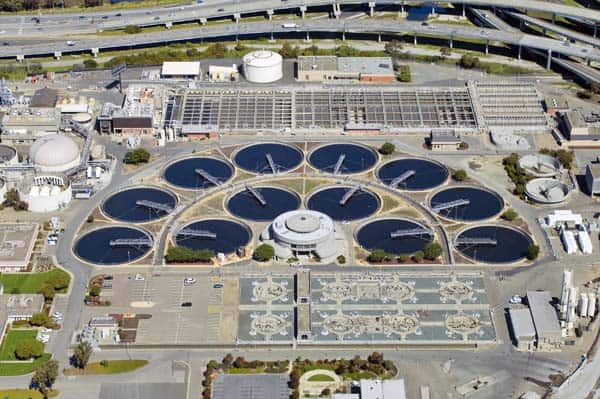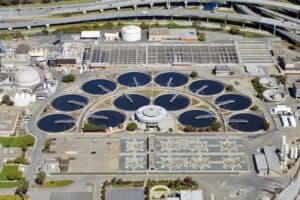 Have you ever wondered about where your poop goes after you flush the toilet? Try a virtual wastewater treatment plant tour. East Bay Municipal Utility District (EBMUD) offers options to learn more about how wastewater treatment protects public health and the San Francisco Bay.
An online virtual tour, "From your tap to the San Francisco Bay," is the water company's newest educational resource. This tour features a variety of engaging videos and interactive maps to help audiences of all levels learn about EBMUD's Main Wastewater Treatment Plant.
EBMUD also offers a live-guided virtual tour, which is a one-hour, interactive PowerPoint presentation conducted over Zoom with an EBMUD staff member. This tour covers a range of topics, including types of wastewater, contaminants, pollution prevention, history of wastewater treatment, wastewater treatment fundamentals, and beneficial reuse. The next tour will be on Thursday, October 27, 6 p.m. to 7 p.m. Participants must register online in advance.
EBMUD's Main Wastewater Treatment Plant is located in West Oakland and serves 740,000 people living in Alameda, Albany, Berkeley, El Cerrito, Emeryville, Kensington, Oakland, Piedmont, and the Richmond Annex.
Regardless of where your poop goes after you flush, a clean bay begins with you. Visit the EBMUD website for more information about residential pollution prevention and EBMUD events. If you have questions about the wastewater plant tours, email [email protected].