Staff from the City of Alameda and Parisi Transportation Consulting updated community members on the Lincoln Avenue/Marshall Way/Pacific Avenue Corridor Improvement Project at a virtual workshop on Tuesday, October 25. The project proposes extensive safety improvements along the 3-mile corridor from Main Street/Central Avenue/Pacific Avenue to the west and Broadway to the east.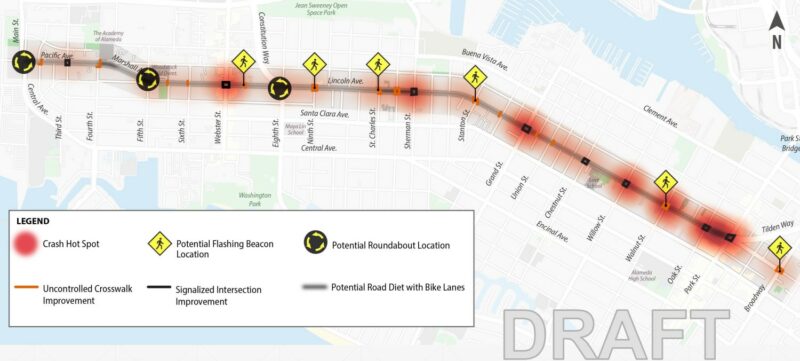 Parisi founder and principal David Parisi began the workshop by detailing existing conditions along the corridor, including hotspot intersections where traffic collisions have occurred. Since the corridor's roadway capacity is currently greater than twice the daily traffic volume, Parisi's team proposed a "road diet" to reduce the roadway from four lanes to three lanes to address speeding concerns, enable smoother traffic flow, and introduce bicycle lanes to Lincoln Avenue.
A phased project
The project would occur in phases: Immediate, Early, and Ultimate Vision.
The Walnut Street intersection with Lincoln Avenue—where resident Fred Zehnder was killed by a drunk driver in June 2021—would be prioritized for immediate improvements, including installation of a flashing beacon, colorized pavement, and other intersection visibility improvements.
Next, two stretches of the corridor—Marshall Way/Pacific Avenue, and Lincoln Avenue east of Chestnut Street—would be upgraded in the Early phase. Additionally, problematic and currently uncontrolled (no traffic signals) intersections along the corridor—including Broadway and Concordia, Ninth, St. Charles, Stanton, and Walnut streets—would each receive flashing beacons, curb bulbs to reduce pedestrian crossing distances, as well as greenery.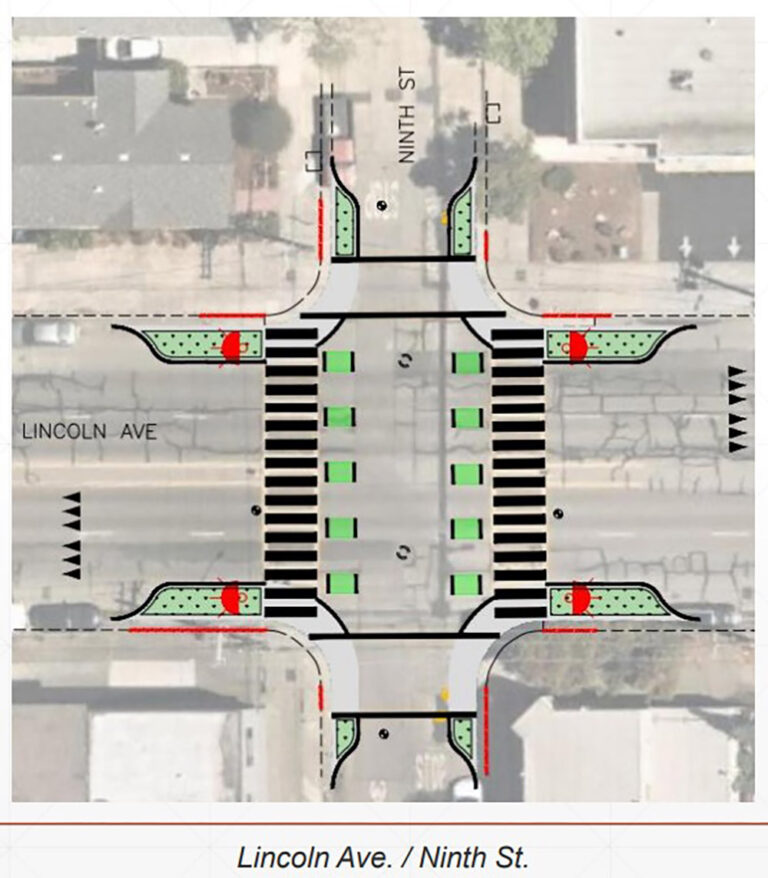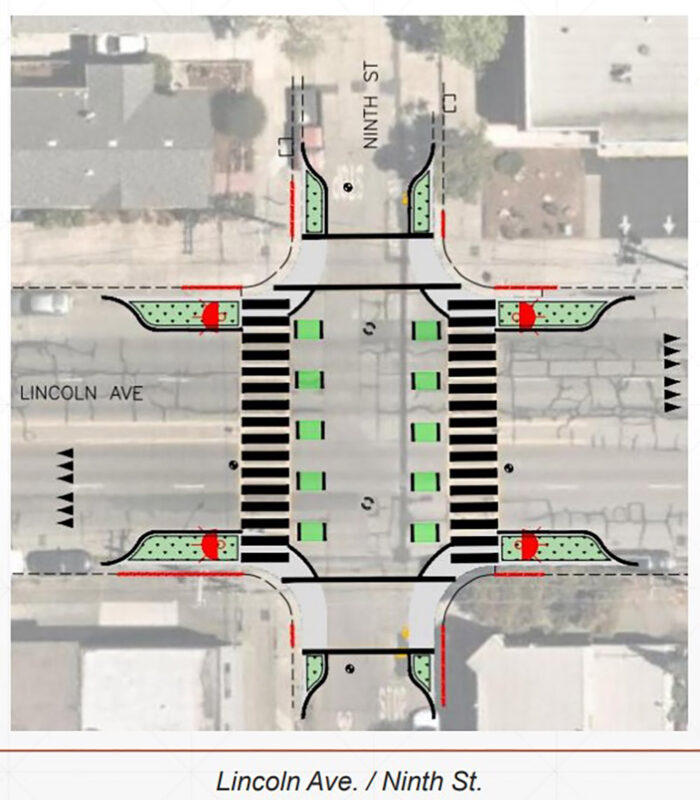 The "Ultimate Vision" phase introduces roadway changes to the remainder of Lincoln Avenue, west of Chestnut Street and east of Park Street. Transit enhancements for Line 96, traffic signal upgrades, neighborhood greenway treatments, and new roundabouts at Fifth and Eighth streets are all proposed under this final phase. With the exception of removing parking spaces  to increase visibility near intersections, no other parking removal is proposed.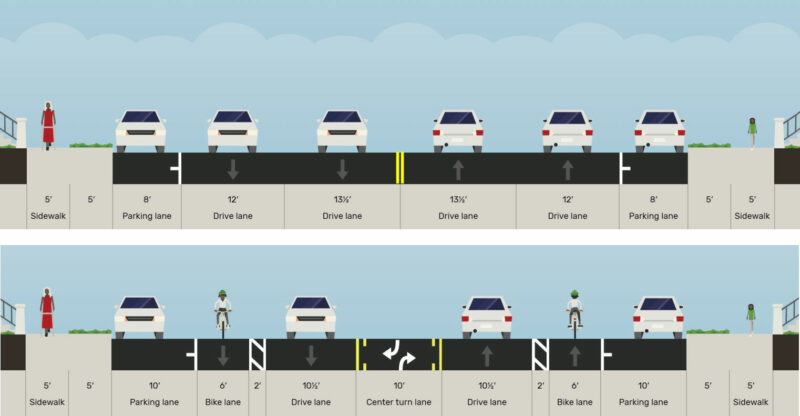 Public Input
Attendees generally supported the project, with most applauding the installation of flashing beacons and other intersection safety enhancements. Linda, a mother of children who attend the Academy of Alameda, welcomed the extensive changes at the complex intersection of Marshall Way, Pacific Avenue, and Fourth Street. However, Linda and another community member agreed with local historian Rasheed Shabazz, who worried that the proposal might be insufficiently designed to meet the needs of everyone using the intersection. Another community member agreed with Jerry, a large truck operator who expressed concerns about whether bigger vehicles could fit in some of the proposed lanes with widths as narrow as 10 feet along certain stretches of the corridor. In response, Alameda's Senior Transportation Coordinator Gail Payne suggested that the new center turn lane could mitigate any lane-width concerns.

A full video of the workshop, presentation slides, and details of the Lincoln Avenue/Marshall Way/Pacific Avenue project are available on the City of Alameda website. The site also includes past and future project action items. The project moves into the design phase in early 2023.
Ken Der is a contributing writer for the Alameda Post. Contact him via [email protected]. His writing is collected at AlamedaPost.com/Ken-Der.