The City of Alameda has identified the Lincoln Avenue / Marshall Way / Pacific Avenue corridor as a high priority for safety and mobility improvements. The three-mile long corridor stretches across most of the island, from Broadway westward to Main Street. Funding for the project will come from Measures B and BB sales taxes, which are administered by the Alameda County Transportation Commission. Pedestrian safety was again highlighted as an important issue in November of 2021 when Alameda County Supervisor Wilma Chan was struck by a motorist and killed while crossing Shoreline Drive.
Several of Alameda's schools are located along this corridor, including Love Elementary, Island High, and the Academy of Alameda. Lincoln Avenue is also the location of many businesses and community centers, and has a high volume of cross-island traffic. It is the widest thoroughfare on the island, which leads many drivers to drive as if it has a speed limit greater than the posted 25 MPH. As a pedestrian, crossing at intersections that don't have lights or crossing guards has become increasingly difficult and hazardous.
Originally called Railroad Avenue, the street was renamed in 1909 for the centennial of Abraham Lincoln's birth. It was wide enough for trains and streetcars to run down the center with automobile with horse traffic confined to the outer lanes. These rail lines carried commuters and other travelers from all around the island and points East to the West End and the ferries to San Francisco. Several of the train stations are commemorated with plaques, including at the intersections of Grand Street and Bay Street. Rail service ended in the middle of the 20th century, replaced by bus lines and greater ownership of  private vehicles.
Lincoln Avenue Corridor Project Goals
Now, the City of Alameda is looking to reshape the Lincoln Avenue corridor with new safety and operational concepts. Goals for the project include:
Promoting safety by prioritizing Vision Zero, which the City Council approved as a policy in 2019 to reduce traffic deaths and severe injuries to zero
Improving mobility for all roadway users, including AC Transit buses
Improving pavement for better operations and user experience, and to reduce maintenance
Providing flood reduction and landscaping opportunities
Reducing greenhouse gas emissions by improving traffic flow and shifting to walking, bicycling and riding transit
Complying with City plans & policies including the City's General Plan update and Draft Active Transportation Plan
Possible Strategies
One possible strategy could be a "road diet," which means reducing lanes from four to three by adding a dedicated center turn lane and adding bikeways. According to the Federal Highway's informational guide [PDF], travel lane reductions have multiple benefits for motorists, pedestrians and cyclists, which include:
Decreasing vehicle travel lanes for pedestrians to cross
Allowing for better visibility of pedestrians waiting or attempting to cross the street
Improving circulation for bicyclists when a bikeway is added
Reduced rear-end, sideswipe and left-turn collisions by at least 19 percent and up to 47 percent through the use of a center two-way left-turn lane
Improved speed limit compliance by three to five miles per hour, which reduces the severity of collisions
Improved travel flow since through vehicles are separated from left turning vehicles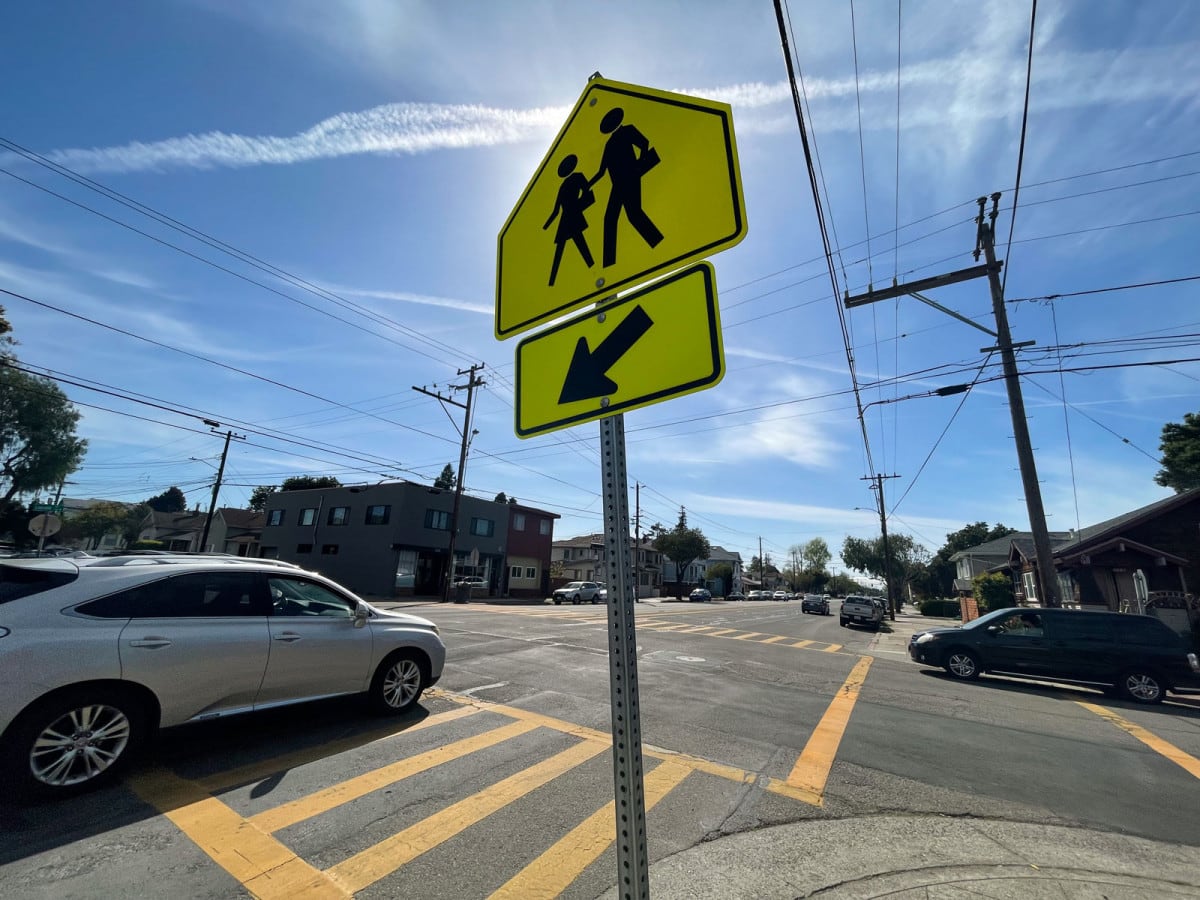 Another strategy could be to add roundabouts where space permits, including at the vexing intersection of Lincoln Avenue, Wilma Chan Way (formerly Constitution Way), and Eighth Street. According to the City, roundabouts reduce the types of crashes where people are seriously hurt or killed by up to 90 percent when compared to conventional stop-sign or signaled intersections.
Give Your Opinion
Before developing a final concept for the Lincoln Avenue Corridor, the City is seeking input from community members in a variety of ways: the City has published an online survey, they will host a virtual community workshop over Zoom on Weds. April 27 at 6:30 p.m. [Registration link], and an in-person open house at the Main Library in the Stafford Room at 1550 Oak St. on Thurs. April 28, from 11:30 a.m. to 1:30 p.m. Initial findings will be highlighted on Weds. May 25 at 6:30 p.m. at the Transportation Commission meeting.
You can sign up to receive Lincoln Avenue corridor project updates or share your questions and concerns by contacting Gayle Payne by emailing [email protected] or calling 510-747-6892. The City maintains an information page about the project as well.
Adam Gillitt is the Publisher of the Alameda Post. Reach him at [email protected]. His writing is collected at AlamedaPost.com/Adam-Gillitt.