With COVID-19 on the rise again, the Biden administration announced Wednesday that new at-home tests will again be available at no cost by mail, starting September 25. Each household may order four free tests online at COVIDTests.gov, according to the Department of Health and Human Services (HHS). The tests will be delivered for free by the U.S. Postal Service.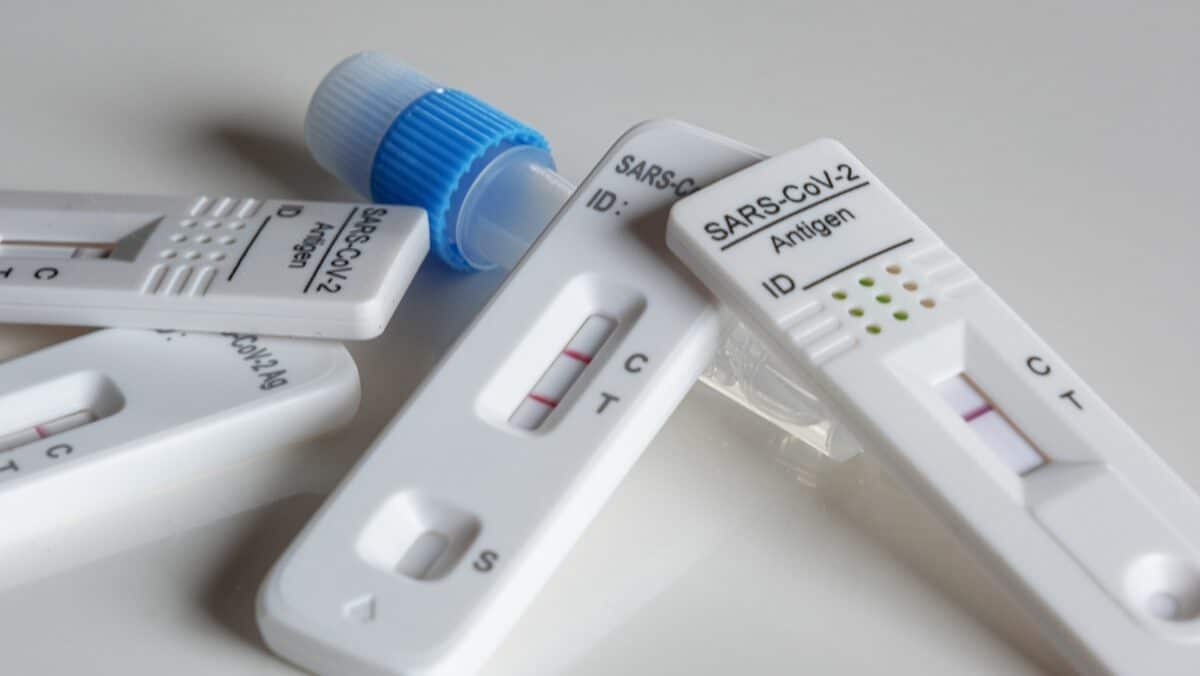 These new at-home tests will detect the currently circulating COVID-19 variants, are intended for use through the end of 2023, and will include clear instructions on how to verify extended expiration dates.
The US government previously shipped more than 755 million free at-home COVID tests to people who requested them through the Covidtests.gov website, but the program was suspended in May after the end of the COVID public health emergency.
However, COVID hospitalizations have been on the rise in the United States since July, with weekly admissions now more than triple what they were two months ago. More than 20,500 people in the U.S. were admitted to the hospital with COVID during the week ending September 9—about 8% higher than the week before—according to the Centers for Disease Control and Prevention COVID Data Tracker.
Some 200 million tests are being produced by 12 U.S. manufacturers to replenish federal stockpiles for government use, in addition to producing enough tests to meet demand for tests ordered online, HHS reported.
"Manufacturing COVID-19 tests in the United States strengthens our preparedness for the upcoming fall and winter seasons, reduces our reliance on other countries, and provides good jobs to hardworking Americans," said Assistant Secretary for Preparedness and Response Dawn O'Connell. "ASPR's investments in these domestic manufacturers will increase availability of tests in the future."
O'Connell noted that manufacturing tests here in the U.S. will help guard against supply chain issues that sparked some shortages of at-home COVID tests made overseas during past surges in coronavirus cases. She also said the Covidtests.gov website will remain functional to receive orders through the holidays. "We reserve the right to keep it open even longer if we're starting to see an increase in cases," she added.