Last chance to order free COVID tests, a heat wave is coming, and thousands of dead fish are washing ashore.
Government will not send free COVID-19 tests after this week
Free COVID tests in your mailbox are about to become a thing of the past. The federal government will stop sending free testing kits to Americans as of Friday, September 2, due to a lack of funding.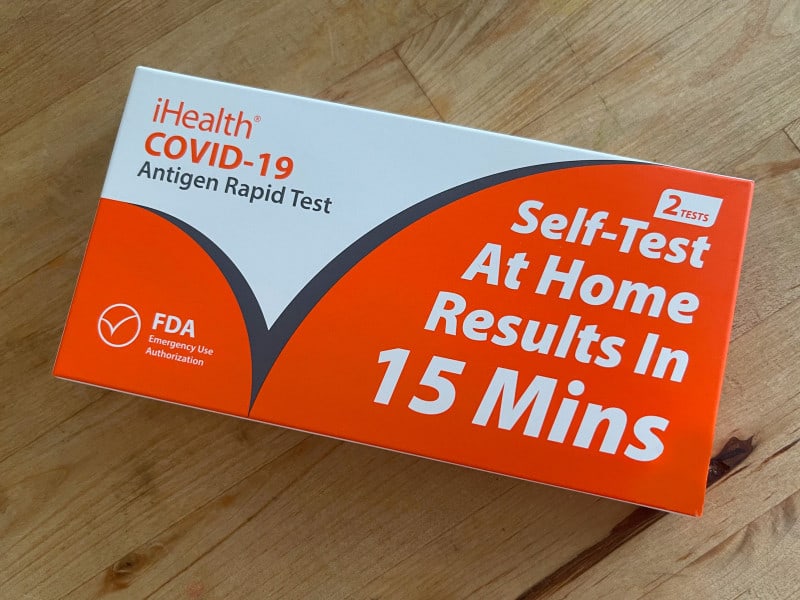 Both the White House and the website where people can claim their testing kits blamed Congress for failing to provide additional funding for the program, which has provided up to 16 free tests per household since the beginning of the year. "Ordering through this program will be suspended on Friday, September 2, because Congress hasn't provided additional funding to replenish the nation's stockpile of tests," states a banner across the top of the COVID.gov website.
There is still time to get free tests, if you act immediately. The program will accept orders online at https://special.usps.com/testkits through the end of the day Thursday, September 1. Each order now includes eight rapid antigen COVID-19 tests, which will be shipped in two separate packages (four tests in each package), each with its own tracking number. There is no charge for the tests or for shipping.
The federal government started shipping the free test kits in January 2022. By May, 350 million free test kits had been shipped to 70 million households, according to the White House. That's more than half of all households in the country.
Excessive heat watch in effect Saturday through Tuesday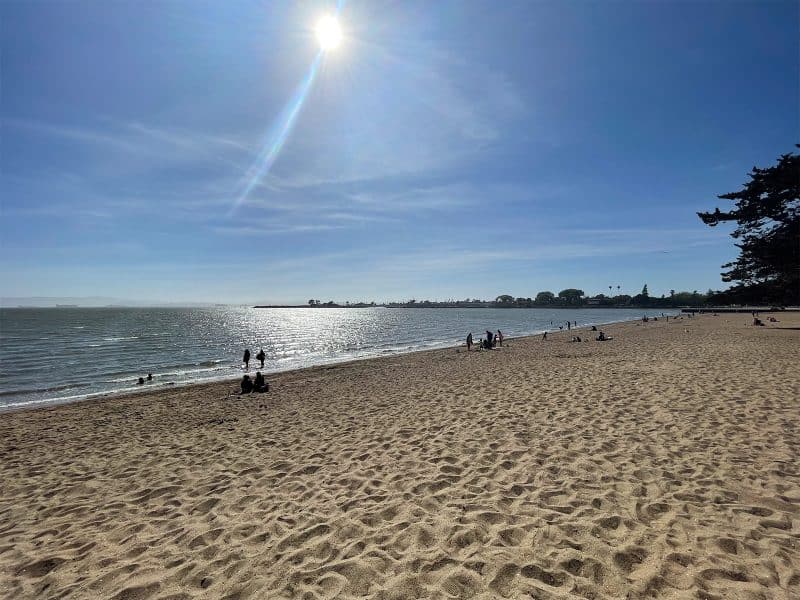 The National Weather Service has issued an Excessive Heat Watch for the Bay Area, in effect from Saturday morning through Tuesday evening. Dangerously hot conditions with temperatures in the upper 90s to 110 degrees are possible, primarily across inland areas. Fortunately, heat is expected to be much less of an issue in Alameda and along the coast, where onshore winds and marine influences from the Pacific Ocean may limit afternoon highs to the 70s or 80s.
For those in inland areas, the Weather Service warns that extreme heat can significantly increase the potential for heat-related illnesses, particularly for those who work or participate in outdoor activities. In those areas, the Weather Service suggests monitoring the latest forecasts and warnings for updates, drinking plenty of fluids, remaining in air-conditioned areas, staying out of the sun, and checking up on relatives and neighbors.
As a reminder, young children and pets should never be left unattended in vehicles under any circumstances. This is especially true during warm or hot weather when car interiors can reach lethal temperatures in a matter of minutes.
Thousands of fish killed by algal bloom washing ashore at Lake Merritt
Plug your nose and stay out of the water. The smell of dead fish is nasty, and likely to get worse as thousands of dead fish believed to have been poisoned by a dreadful algal bloom are washing ashore across the Bay Area, including at Lake Merritt in Oakland. Jon Rosenfield, senior scientist at environmental group SF Baykeeper, told KQED the number of dead fish due to the algal bloom in the bay could "easily exceed hundreds of thousands," with at least ten thousand or more at Lake Merritt alone.
The San Francisco Bay hasn't seen anything like this red tide in years, Rosenfield said. "From a fish's point of view, this is a wildfire in the water."
Naturalist Damon Tighe, who documents wildlife in Lake Merritt, posted a map on Twitter showing locations around the lake where dead fish have washed ashore. Tighe noted that numerous bat rays also died overnight in Lake Merritt from the algal bloom.
"There is just a massive fish die-off all around the shores of Lake Merritt," Tighe told ABC7 News. "Instead of having sand on the beach, it's just fish. …From gobi to striped bass, to bat rays, to flounder. I mean, anything that needs oxygen is dying in the lake right now."
And it's not just fish that are suffering. This algal bloom is a danger to people as well. It can cause skin irritation and respiratory problems. The San Francisco Bay Regional Water Quality Control Board advises people to avoid swimming, kayaking, or other activities on the water until the bloom subsides.
At a press conference on Monday morning, water board executive officer Eileen White said the agency has no idea how long the red algal bloom is going to last, according to a Bay City News report. It was first observed in July in the Alameda/Oakland estuary. "Unfortunately, we have not seen an algae bloom of this particular species of this magnitude in San Francisco Bay ever before," White said. She noted that these types of blooms generally occur during warm weather and added that hopefully it will subside when the weather cools. But warm water may not be the only culprit.
While the water board hesitates to blame the toxic red tide on human wastewater, Rosenfield noted that a 2020 report from James Cloern, senior scientist emeritus at the U.S. Geological Survey, showed that the San Francisco Bay had "high nutrient loadings, primarily from municipal wastewater," leading to the "potential for high algal production." In any case, Rosenfeld said, without preventive measures this could be an annual occurrence. Nobody wants that.