New policy includes both water and wastewater operations
Next time you turn on a faucet or flush a toilet, you'll have something to smile about. The East Bay Municipal Utility District (EBMUD) accelerated its sustainability efforts this week by updating its energy policy so that both its water and wastewater services will become carbon neutral by 2030.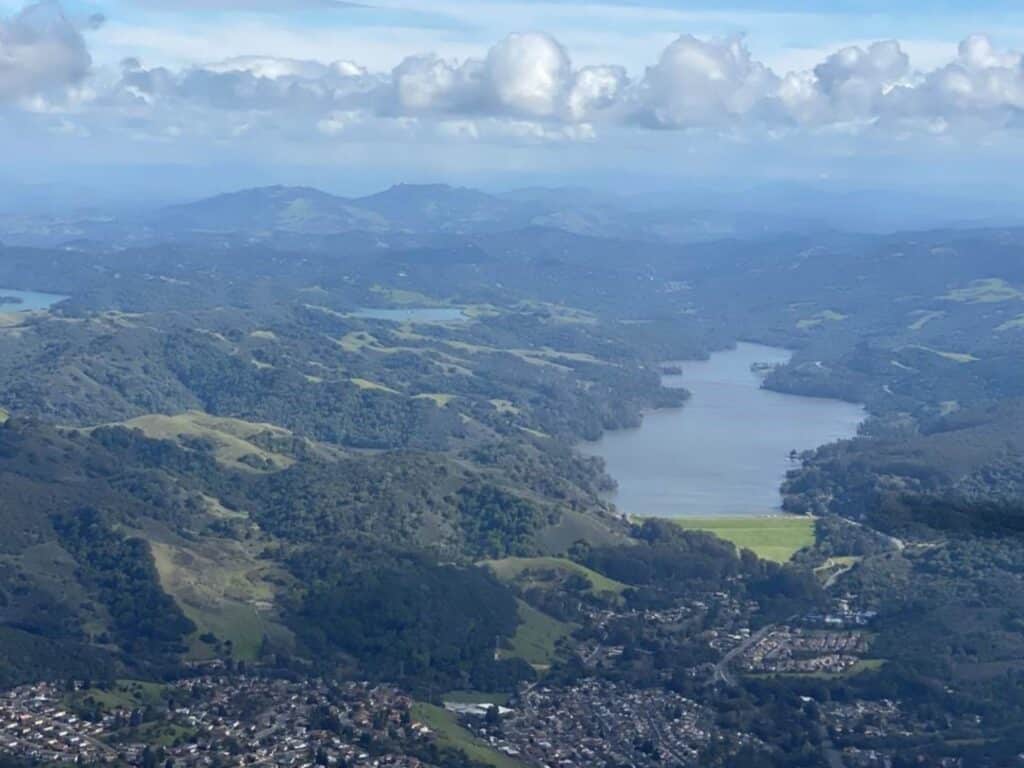 Three years ago, EBMUD's goal was for its water system to be carbon neutral by 2030. Now that goal has been upgraded to include its wastewater operations as well.
The EBMUD Board of Directors unanimously adopted the updated energy policy at its regular meeting on Tuesday, September 26. The update outlines a framework of actions within the agency's water and wastewater systems, service area, and watersheds to meet this goal.
To achieve carbon neutrality, EBMUD will reduce the output of greenhouse gas emissions in both the water system that serves 1.4 million customers and the wastewater system that serves 740,000 customers.
"Climate change is causing more frequent and severe droughts, wildfires, and weather extremes," said EBMUD Board President Andy Katz. "As a municipal utility, the action taken by the EBMUD Board of Directors is more than just a policy update. It is an actionable response to transition from reliance on fossil fuels to a clean energy future, and help the San Francisco Bay Area and California address the climate crisis. We stand by our promise to build a sustainable future for our community."
Kats noted that the utility, which is now in its 100th year of service, wants to be an example of how successful solutions can be implemented to address the climate crisis.
Gains toward carbon neutrality
Since 2000, EBMUD has reduced its greenhouse gas emissions by 54% by generating solar energy, hydro energy, and biogas, as well as purchasing renewable energy sources, installing energy-efficient equipment and machinery, and purchasing zero or low emission vehicles. Some of the steps the utility has taken are as follows:
The utility has constructed 11 photovoltaic projects that have offset approximately 2% of its annual energy consumption. A 12th project—the Duffel Project—is currently underway in Orinda. When online in 2024, the Duffel Project will add 5 megawatts of energy to EBMUD's system, representing nearly 10% of its energy use.
Two additional photovoltaic projects are being constructed in Stockton and Oakland to generate an estimated 360,000 kilowatt hours (kWh) of energy and offset about 80% of the annual onsite electric load at those locations. EBMUD is also constructing an in-conduit hydroelectric facility in Piedmont to generate 30 kilowatts of energy from the water within its underground water pipes.
The water company is currently studying the feasibility of installing large battery storage units at Camanche Dam in the Sierra Nevada Foothills and near other hydroelectric turbines elsewhere in the water system to store energy.
EBMUD is continuing to convert its fleet of vehicles from standard gas and diesel-fueled to lower or zero carbon emissions. An early adopter of clean vehicle technologies, the utility was a founding agency member of CalSTART, a nonprofit focused on accelerating clean transportation.
General Manager Clifford Chan noted that EBMUD is both an environmental and public health agency. "That means prioritizing above all else practices that protect both for the next 100 years," he said.