60-Day Retention of Automated License Plate Readers Data Criticized as Too Long
Alameda Police Chief Nishant Joshi presented his department's policy recommendations regarding automated license plate readers (ALPRs) at last night's April 5 City Council meeting. City Council split their vote 3-2 to approve the use of automated license plate reader technology at their Feb. 1, 2022 meeting. Vice Mayor Malia Vella and Councilmember John Knox White voted against. [See Council Approves License Plate Readers.] The vote authorized the installation of seven automated license plate readers – at all bridges and tunnels entering the island of Alameda and on Ron Cowan Parkway on Bay Farm Island.
Council made a request for the Alameda Police Department (APD) to develop and present a policy for ALPRs before implementing the technology. The presentation was originally scheduled for March 15 but was continued to last night's meeting.
Automated License Plate Reader Usage Policy
The Chief explained that Bureau of Support Services Captain Matt McMullen will be charged with administering ALPRs for the department. Captain McMullen will be responsible for overseeing training, the security of the collected information, system access, custody and destruction of data, and posting policy.
The draft of the policy shared with Council begins with this statement of intended use:
The use of fixed Automated License Plate Readers (ALPR) technology seeks to improve the safety and protection of the City of Alameda, its residents, visitors, and business owners. The primary intended use of the technology is to collect license plate numbers to assist in the identification, apprehension, and prosecution of criminal offenders. Other uses include locating missing persons, intelligence gathering to prevent crimes or investigate acts of domestic terrorism, deter criminal actions, and/or reduce the perception of crime.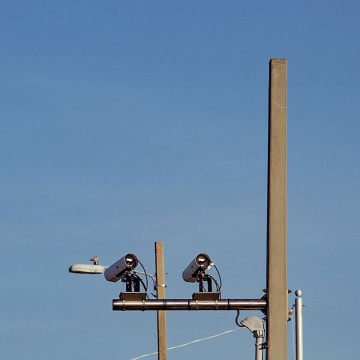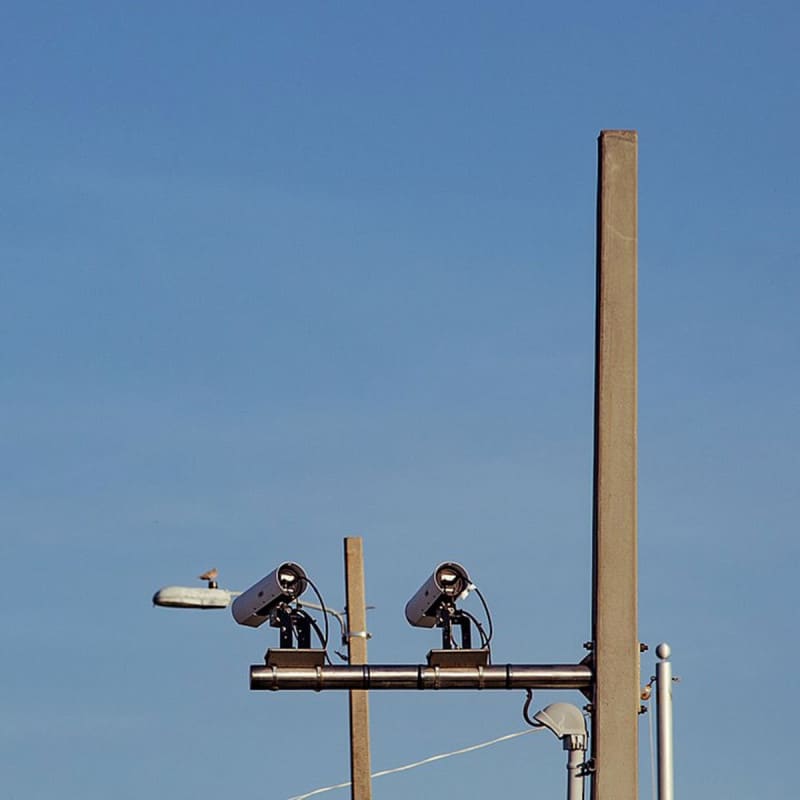 Chief Joshi stated, "We have crafted a policy that we believe provides clear direction on authorized and prohibited use. Our working group has created a policy that prioritizes community intent and expectations with a focus on safety and privacy."
The system will be for official use only and will require supervisory approval before information can be accessed. All authorized users will undergo specific training and will complete a policy attestation that they must adhere to. Access to the system will be audited, and Joshi warned, "I will hold violators of this policy accountable."
The system issues an alert when one of the cameras reads the license plate of a vehicle wanted for a felony. The Chief stressed that the technology will not be used to intimidate or harass the public. He further explained the technology is not set up to identify low-level issues such as parking, traffic, or vehicle registration violations. "ALPRs cannot be used for personal use, to infringe on first amendment rights, or any Constitution rights," he affirmed.
Retention and Sharing of Automated License Plate Reader Data
All stops associated with automated license plate readers will be tracked in their system as part of an annual audit of their effectiveness. "We will collect and track the use [of ALPRs] to assess how that use assisted with public safety," said Chief Joshi.
Originally, APD's proposal called for a 90-day retention period for data, but the final version that Council heard on Tuesday calls for a shorter, 60-day period. Retention policies will also be audited for compliance. Each of the ALPRs collects images of the license plates of passing vehicles, which is considered 'footage.'  The footage is considered and treated as evidence and can be used both to refute or support allegations. This footage will be stored with an online service, evidence.com, until it is purged. The service is provided by Axon, who also provide Tasers, body cameras, and other technologies to law enforcement.
The policy states that, barring a court order, sharing of ALPR data with authorized law enforcement agencies will only occur if the department's policy aligns with APD's policy. Jurisdictions that have not implemented ALPRs and do not have a policy in place must confirm that they will not use the ALPR data with facial recognition technology. The City passed a resolution in December of 2019 prohibiting the use of any facial recognition technologies.
Joshi stated that the long-term costs to implement the ALPR technology would be $77,000 to $154,000 per year. This is a notable increase from the February meeting where he stated the cost would be $35,000 to $42,000 per year. He stated the costs are dependent on the vendors but did not provide a further explanation of the more than doubling in cost.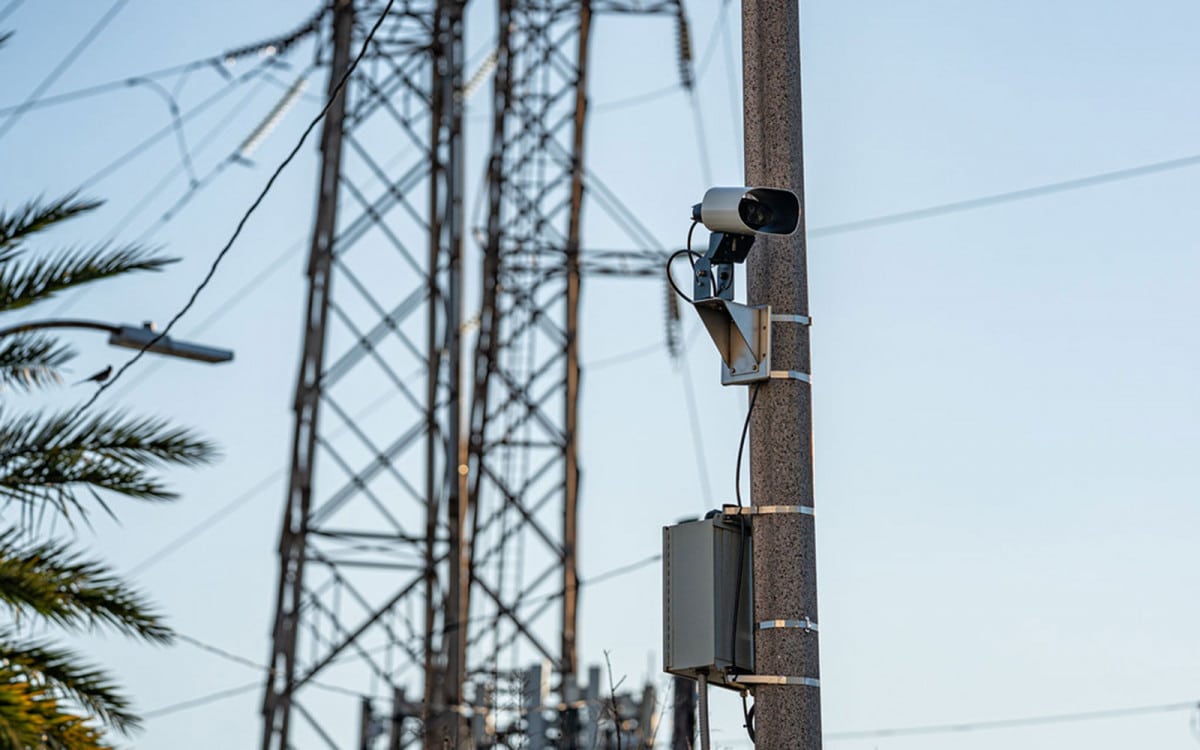 Clarifying Questions and Public Discussion
During clarifying questions, Mayor Marilyn Ezzy Ashcraft brought forward a suggestion from the public to change to part (c) of the Operations section on page 3. The change revises wording from "Once an alert is received, the operator should confirm that the observed license plate from the system matches the license plate, state of issue and description of the observed vehicle to "…the operator must confirm…"
Public comment was almost uniformly in favor of reduced retention time for captured data and careful oversight.
Alameda resident Rebecca Jeschke is the Managing Director of the Electronic Frontier Foundation, the leading digital privacy and free speech organization. She criticized the ALPR program, saying that it does invade the privacy of all Alamedans and that studies have shown they have no effect on decreasing crime. However, she praised the time and care that went into crafting the policy, especially the prohibition of facial recognition.
Jeschke implored APD to adopt a shorter retention policy, pointing out that New Hampshire's laws require captured data be purged within three minutes, while a major ALPR manufacturer suggests 30 days or less. She also suggested that City Council and the public be allowed to comment at each of the annual audits, and, if the program isn't working, "I hope we have the bravery to end it."
Other commenters echoed her suggestions, including Mike Katz-Lacabe of Oakland Privacy, who mentioned that San Leandro has a 15-day retention policy. He also pointed out that 99.97% of the data collected by Piedmont's ALPRs were not associated with vehicles involved or suspected to be involved with criminal activity, and there is no other data that suggests automated license plate readers have an impact at all on crime-prevention or case clearance.
Brian Hofer, Executive Director of Secure Justice, was consulted by APD during the preparation of their policy. He voiced concerns that next year's audit of ALPR technology will be inconclusive without a baseline of data to be compared with.
Another Alameda resident, Denise Anderson, advocated for more frequent audits and a better-defined mechanism for ending the use of ALPR technology, based on cost effectiveness, increased clearance rates or misuse. She also questioned the policies of evidence.com, specifically their policies over ownership of data.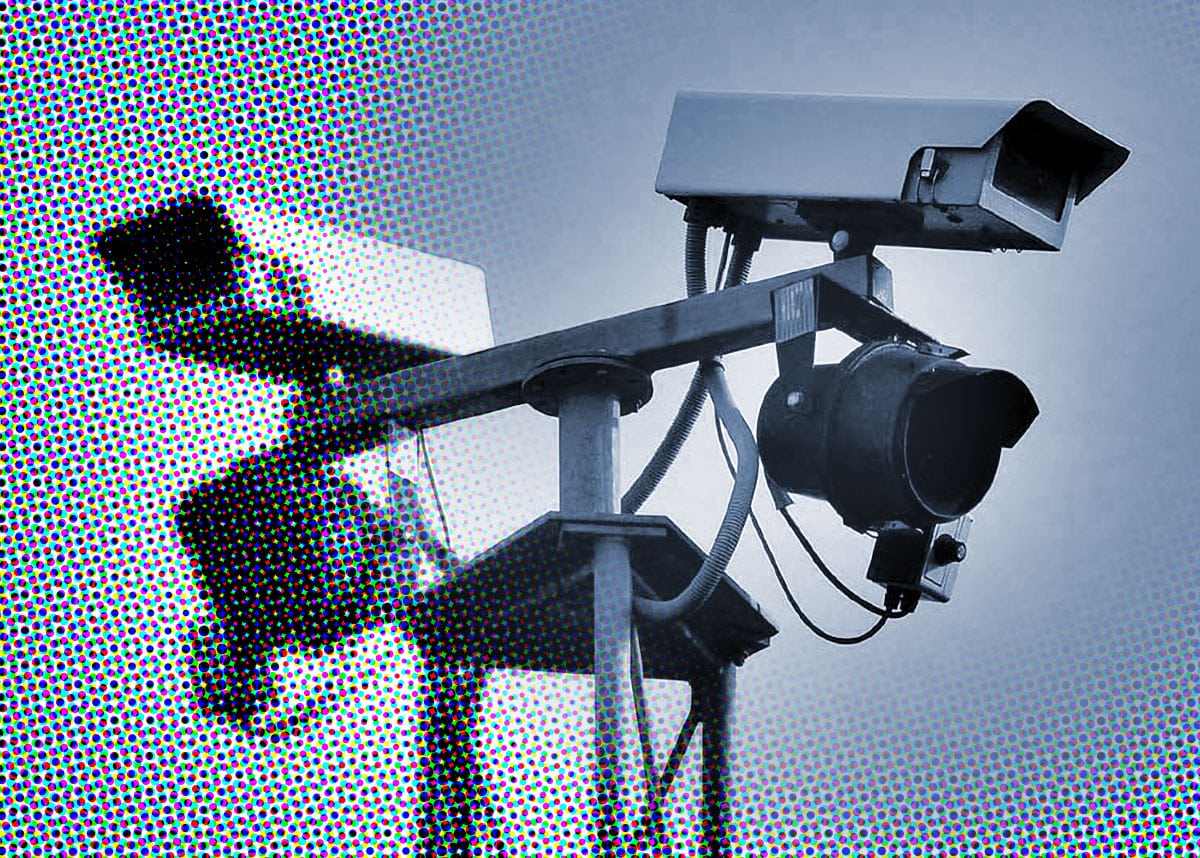 Council Discussion and Vote
The Council thanked Chief Joshi, Captain McMullen, and APD staff for their work on the policy. Discussion was short. Councilmember Tony Daysog professed his support of the technology. "Alameda definitely needs a tool like this. This is just one amongst a number of tools in order to fight and hopefully prevent crime."
Vice-Mayor Vella echoed the sentiments of many public commenters, urging further consideration of data-retention policies and voicing her support for an even shorter retention time than 60 days.
Councilmember Trish Herrera Spencer asked how the technology works on vehicles without license plates. Joshi explained that the technology provides APD with the ability to look for vehicles that match the general description of a wanted vehicle. APD would then take a closer look at vehicle's features, "to help with more of a forensic approach towards supporting investigation." He did not clarify how much identifying information automated license plate readers capture about each vehicle in addition to their license plates.
Join our community!
We hope you're enjoying this article. Will you support us?
As an independent, nonprofit organization, we rely on members of the community like you to fund our operations. Your membership or donation will support our efforts to educate and inform the community.
We encourage you to sign up for a monthly or annual membership, or make a donation. See our membership page for more information or choose from the toggles below:
We offer several membership packages: Ally – Includes a listing on our our member page. Friend – Add Alameda Post stickers. Supporter – Add a t-shirt. Backer – Choose a golf shirt instead of a t-shirt. Patron – Choice of shirt, plus one tour ticket/month. Benefactor – Choice of shirt, plus two tour tickets/month. Champion – Choice of shirt, plus tickets to all 36 tours. Angel – Add a custom 90-minute tour with Dennis Evanosky for ten people on the Alameda topic of your choice.
Alameda Post Inc. applied to the IRS for 501 (c)(3) non-profit status earlier this year. Members will be notified when the IRS sends a positive determination letter, making their membership or donation tax-deductible. Sticker and shirt benefits will be available starting in October. Monthly members will receive their benefits after three months of membership. Memberships including tickets to history walking tours will be offered in limited quantities.
Councilmember Knox White moved to approve the recommendation, including the change in language concerning license plate identification. Councilmember Daysog seconded and the vote was unanimous in support, 5-0.
Adam Gillitt is the Publisher of the Alameda Post. Reach him at [email protected]. His writing is collected at AlamedaPost.com/Adam-Gillitt.