City Council implements Automated License Plate Readers (ALPRs), maintains oversight of APD policy, renews Astra's lease.
On September 20, City Council authorized the Interim City Manager to execute an agreement with Flock Safety to purchase and maintain a fixed automated license plate reader (ALPR) system. This will be a solar-powered, computer-controlled camera system to capture license plate numbers that come into view, along with the location, date, and time. Its purpose is to automate investigative leads needed to solve crimes. The data will be uploaded to Alameda Police Department's (APD) digital evidence provider.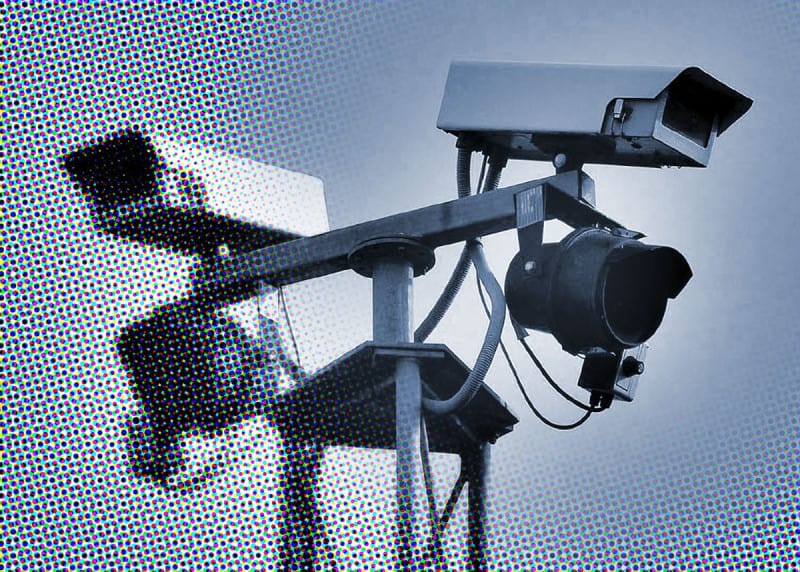 ALPRs approved with split vote
Use of ALPRs was approved by City Council by a 3-2 vote on February 1, 2022. Originally, the proposal called for a 90-day retention period for data, but the final version presented by APD and approved unanimously by Council on April 5 called for a shorter, 60-day period. However, APD Chief Nishant Joshi said at the September 20 Council meeting that all data will be automatically deleted after 30 days and will not be recoverable.
The system will consist of 35 cameras monitoring 14 locations, including all ingress and egress points—all bridges and tunnels entering or leaving the island of Alameda and on Ron Cowan Parkway on Bay Farm Island—as well as business district locations such as Harbor Bay Landing, Encinal Shopping Center, South Shore Center, Marina Village Office and Retail Center, Alameda Landing, and Atlantic Plaza.
Police Chief Nishant Joshi explained that the City would own the data and never sell or share it. Police officers must provide their credentials and search reason related to a suspected crime to access data. The system does not include facial recognition software or predictive policing and does not record personal identifying information.
Chief Joshi said that roughly 68 percent of Alameda's crimes are related to robbery, primarily occurring in and around business districts. He said APD had previously proposed a camera system for only ingress and egress locations. However, as APD gathered data, they found that while persons coming into Alameda from out of town commit 53 percent of robberies, Alameda residents commit the other 47 percent. Consequently, APD will position cameras not only at entries and exits but also in vulnerable areas where crime is prevalent.
ALPRs provoke intense support and opposition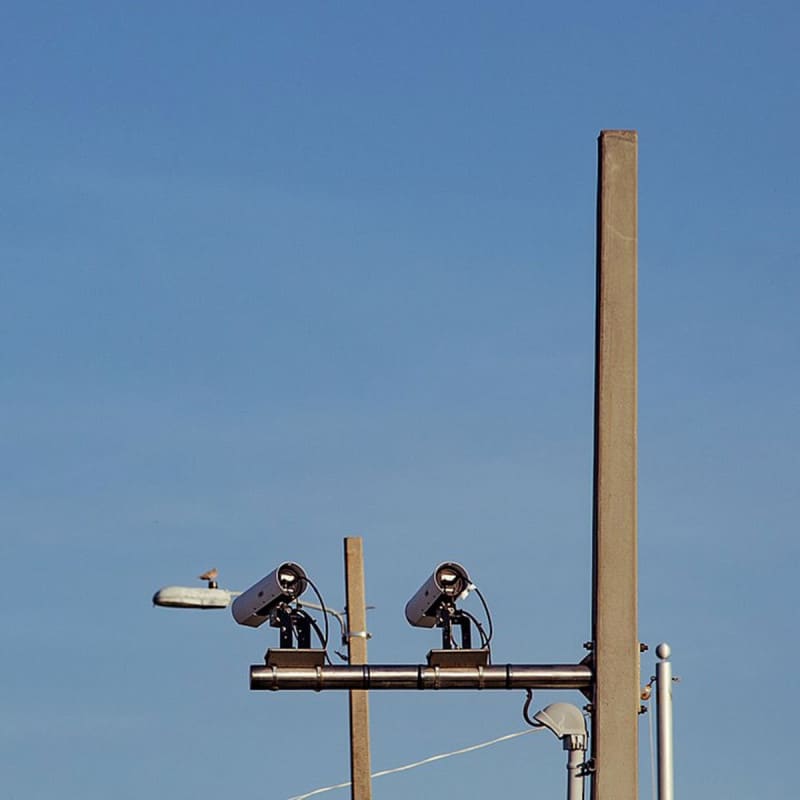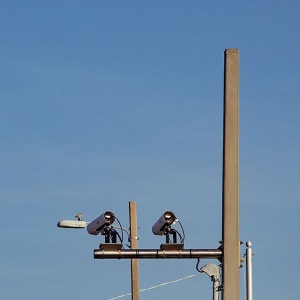 Public and Council comments were passionate and mixed, with one public member voicing strong support while others expressed concerns about privacy, cost, and crime prevention effectiveness. Several objected to an option to purchase advanced data search features. Chief Joshi said he would be fine starting with the basic ALPR system to evaluate its effectiveness and would return to request more advanced features only if APD deemed it necessary. Council agreed to this.
The authorization to execute a purchase agreement with Flock Safety passed by a 3-2 vote. Mayor Marilyn Ezzy Ashcraft and Councilmembers Trish Herrera Spencer and Tony Daysog voted in favor, and Vice Mayor Malia Vella and Councimember John Knox White voted against.
APD seeks approval for changes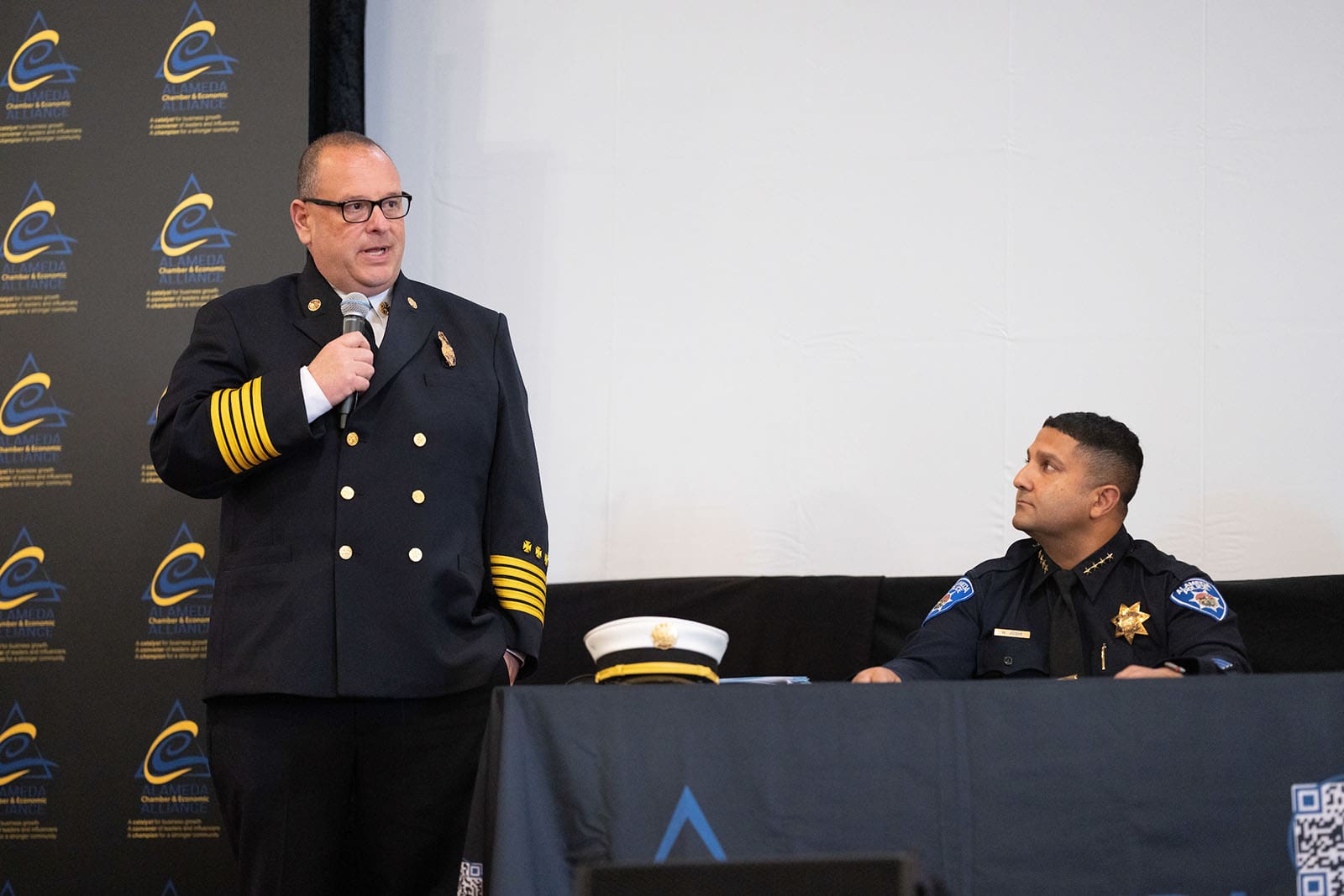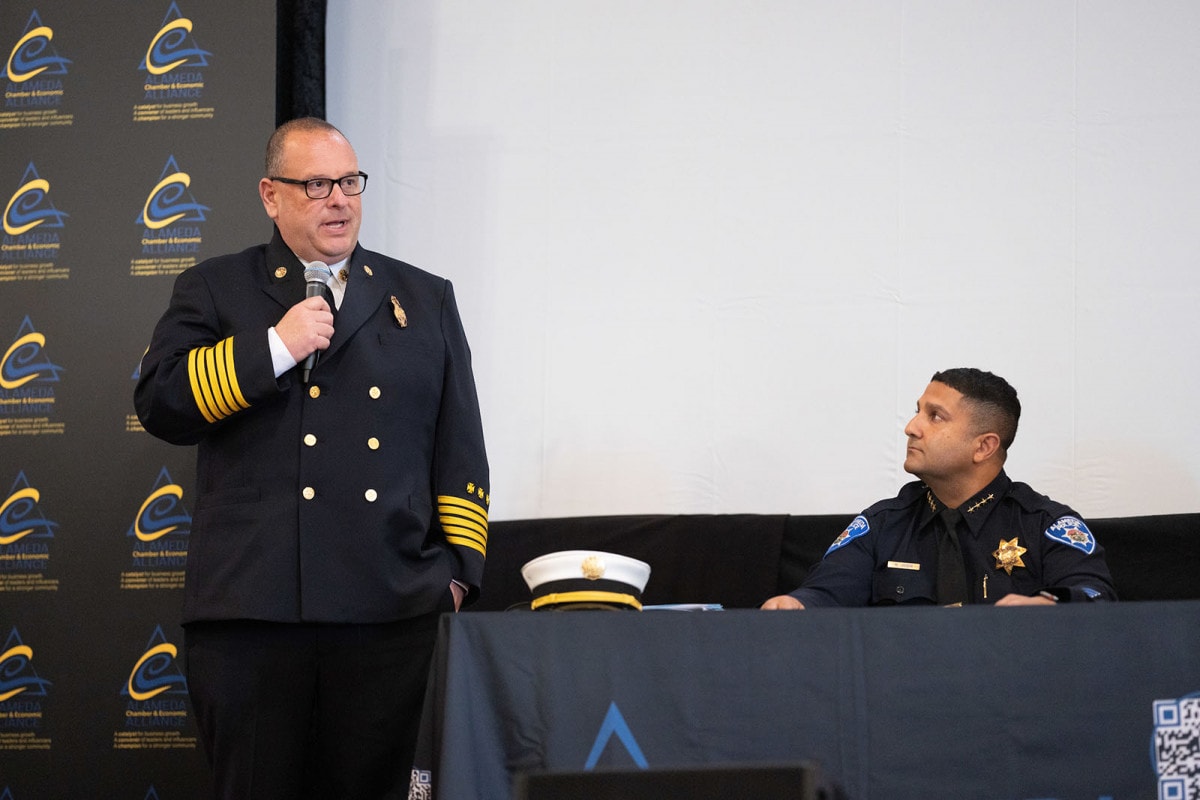 In other APD business, Chief Joshi requested authorizing the Chief of Police (himself) to update the existing APD Policy Manual to conform with new laws and best practices without prior Council approval. He argued that such a practice was in line with industry standards, that policy changes often call for timely implementation, and failure to follow industry standards could expose the City to liability.
Public and Council comments were again passionate and mixed. Councilmember Daysog argued that since the City Charter calls for the Police Chief to report to the City Manager, the City Manager should provide oversight, not Council. The City Attorney clarified that Council would not violate the Charter by continuing its oversight policy.
Council pushes back
Councilmember Knox White argued that Council oversight has resulted in the strengthening of use-of-force rules, for example, catching the fact that some rules were illegal under state law. He further pointed out that policy stipulates that if there is a safety or personnel responsiveness issue, the Police Chief is empowered to implement new rules quickly, then bring them to Council for ratification.
In the end, Council approved Chief Joshi's requested policy updates but didn't approve his ability to make such changes without Council's oversight and approval. Councilmember Knox White proposed a second motion to allow the Police Chief to implement new rules relating to legal updates, imminent safety issues, and significant liability, to be followed by Council review and ratification. Chief Joshi said this concession resolved his concerns, and these motions passed 4-1, with all but Councilmember Daysog voting in favor.
Other business


In other business, Council authorized the Interim City Manager to negotiate a lease with Astra Space, Inc. for 59 months for Building 360 at Alameda Point, contingent upon the lease not being finally approved until Astra reaches a Project Labor Agreement with the Building and Construction Trades Council of Alameda County.
Contributing writer Karin K. Jensen covers boards and commissions for the Alameda Post. Contact her via [email protected]. Her writing is collected at https://linktr.ee/karinkjensen and https://alamedapost.com/karin-k-jensen.