The California Office of the Small Business Advocate is now accepting applications for a second round of COVID-19 relief grants to microbusinesses in the counties of Alameda, Contra Costa, and El Dorado. (Funds for Amador County were fully disbursed in the first round.)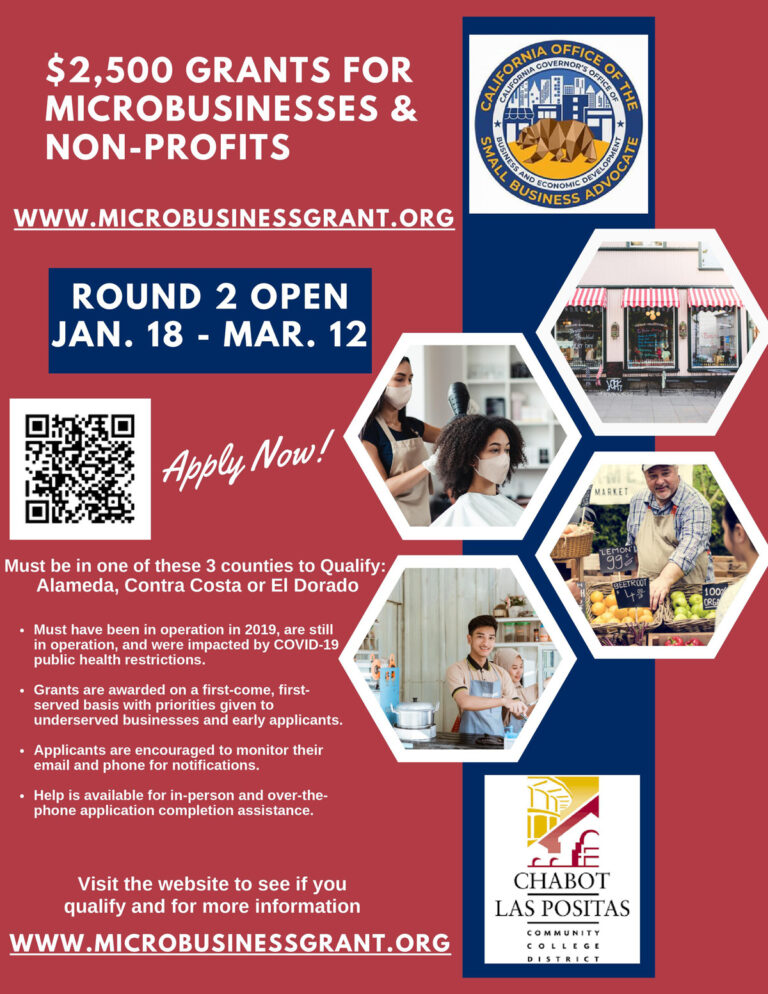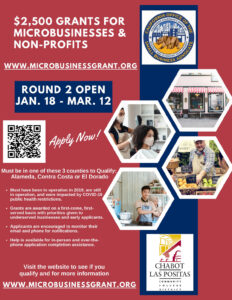 The program will provide $2,500 grants to businesses that earn less than $50,000 per year, have fewer than 5 employees, were in operation in 2019 and are still in operation, and were impacted by the COVID-19 public health restrictions. The program also provides grants to nonprofit organizations that were operating in 2019 with at least $1,000 but less than $2.5 million in revenue.
Applications for this round of grants are available online and will be accepted through March 12. Review of applications is ongoing throughout the application period, and will continue for two weeks following the close of the application period. Applicants are encouraged to pay close attention to email and phone messages during the document review period. If there are any errors in the application or documents, applicants will be contacted and provided the opportunity to resubmit during this period.
Awards will be made by county on a first completed, first served basis. Time stamps will be considered, and applications are not considered complete until all of the documents are submitted, complete, and correct.
Priority will be given to microbusinesses who are located in low-to-moderate income areas, are historically underserved, or have not received other COVID-19 relief. Funding notifications will begin to be sent out in late April.
For more information, visit the Microbusiness Grant website. To ask questions, email [email protected] or call 925-416-5143.