On Sunday, February 19, a fire at a Pacific Gas and Electric (PG&E) substation located near 50th Avenue and Coliseum Way in Oakland knocked out power to over 50,000 customers in portions of Oakland and Alameda, and briefly halted activity at the Oakland International Airport. Power was restored gradually to all customers throughout the afternoon and into the overnight hours.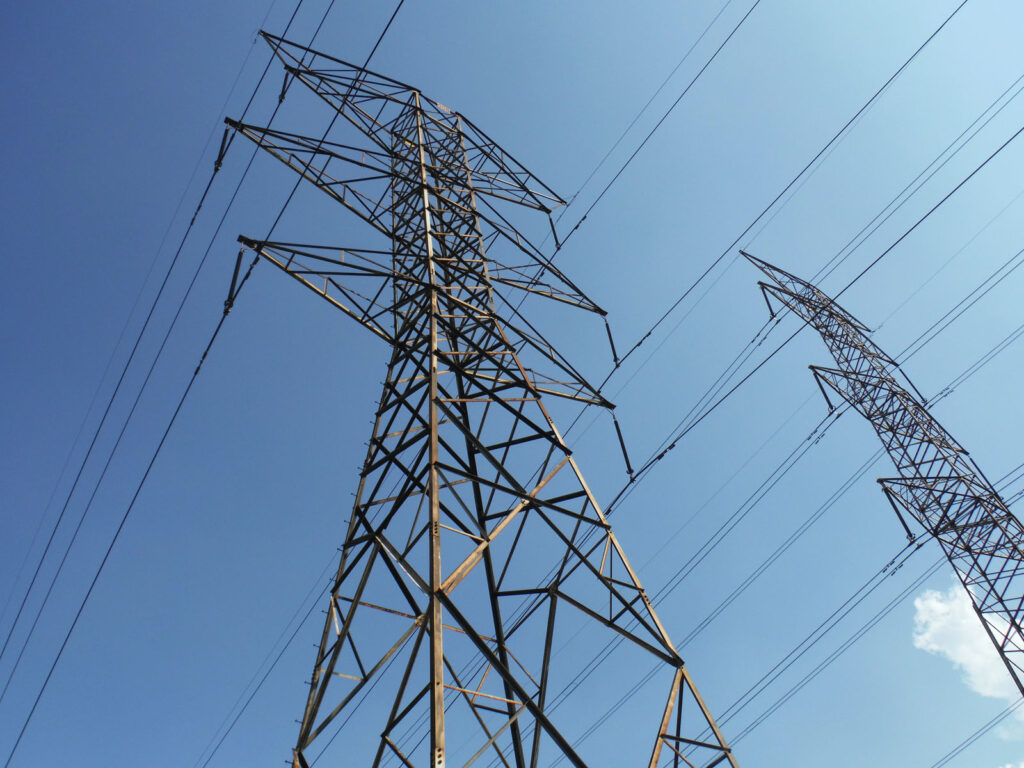 Many Alameda residents wondered why a PG&E substation malfunction affected the City. After all, Alameda Municipal Power (AMP)—the City's not-for-profit municipal electric utility—is independent of governance by PG&E, the primary provider of natural gas and electricity to 16 million people in California. This setup has allowed Alameda to largely avoid recent PG&E Public Safety Power Shutoffs (PSPS) and other energy disruptions resulting from PG&E infrastructure overloads. But on February 19, approximately 20,000 AMP customers lost power for more than four hours.
Understanding what led to the outage requires exploring the structure of the electricity grid. In 2022, about 60% of electricity generation came from combusting fossil fuels at power plants across the nation, according to the US Energy Information Administration (EIA). Natural gas—produced through hydraulic fracturing (or "fracking")—remains the leading electricity source, followed by coal and nuclear energy. Renewable sources, however, have been growing in popularity in recent years, particularly here in California, where a third of electricity comes from renewable sources., according to the California Energy Commission.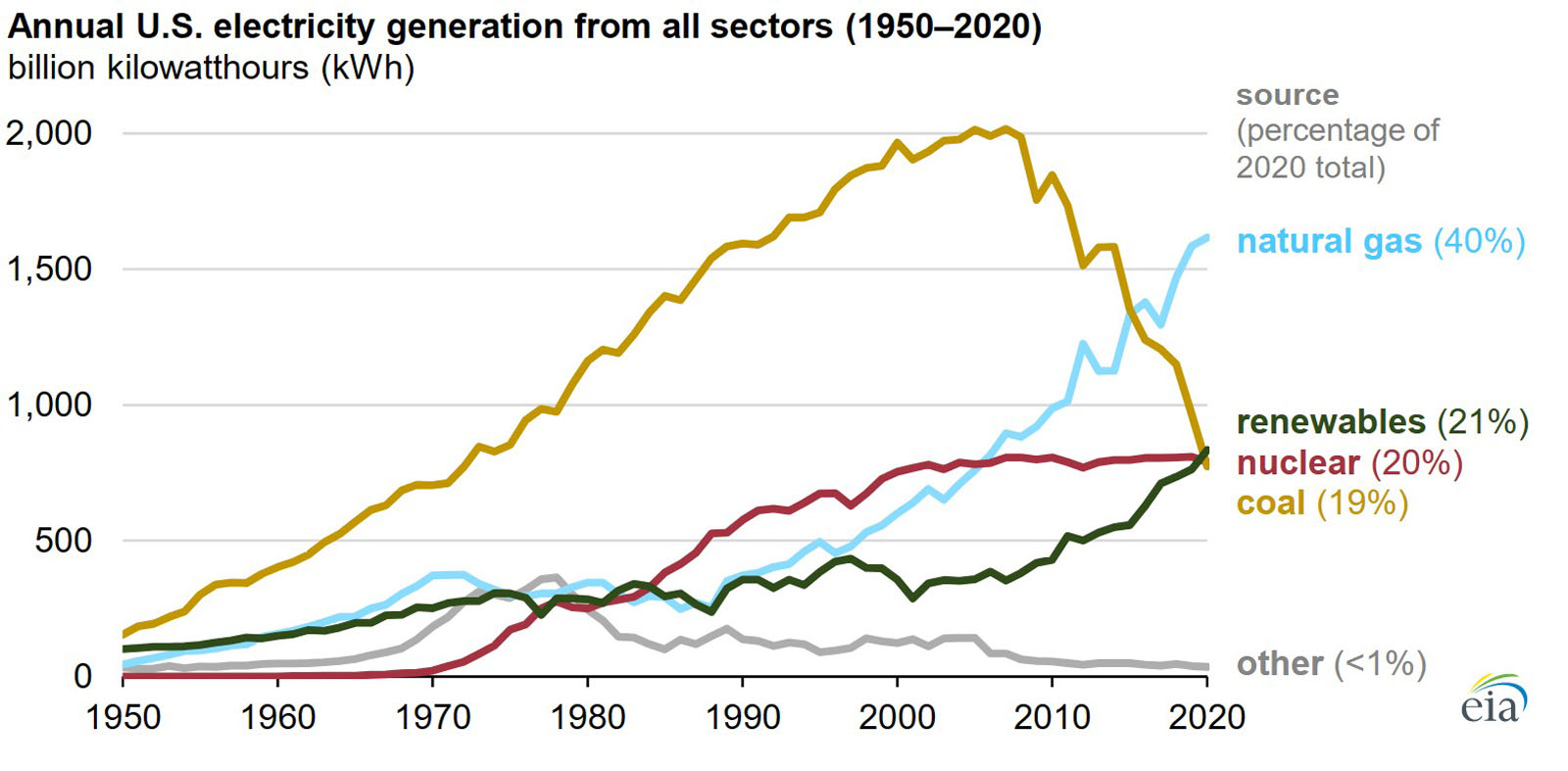 AMP has the power to select alternative electricity sources to best fit customer needs while still relying on existing PG&E infrastructure for transmission and distribution. Having achieved its mission to supply Alameda with 100% clean energy in 2020, AMP's electricity now comes from geothermal sources in Lake and Sonoma Counties, biomass (landfill gas) from Bay Area landfills, small hydroelectric from Plumas and Tuolumne Counties, and wind from Solano County.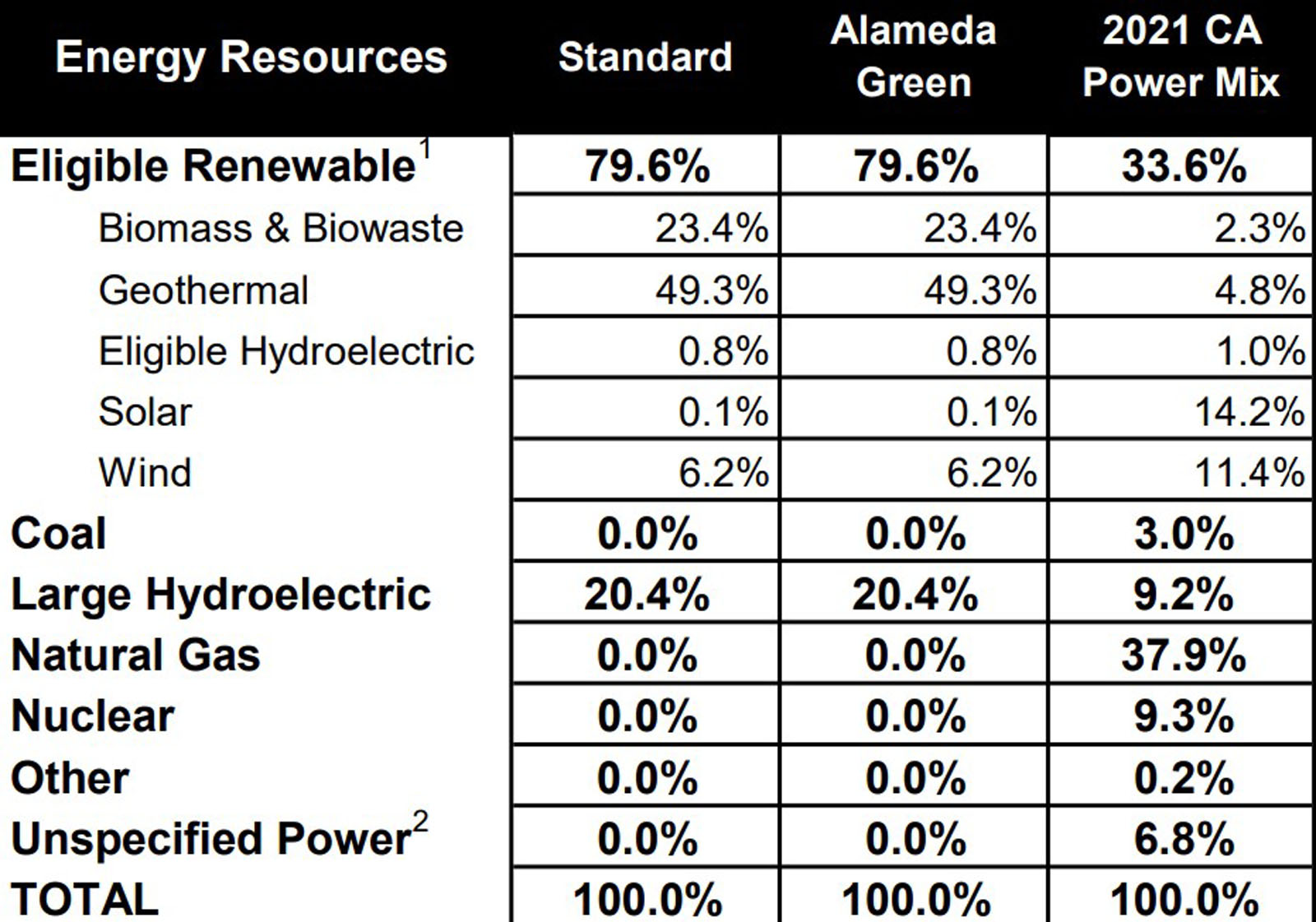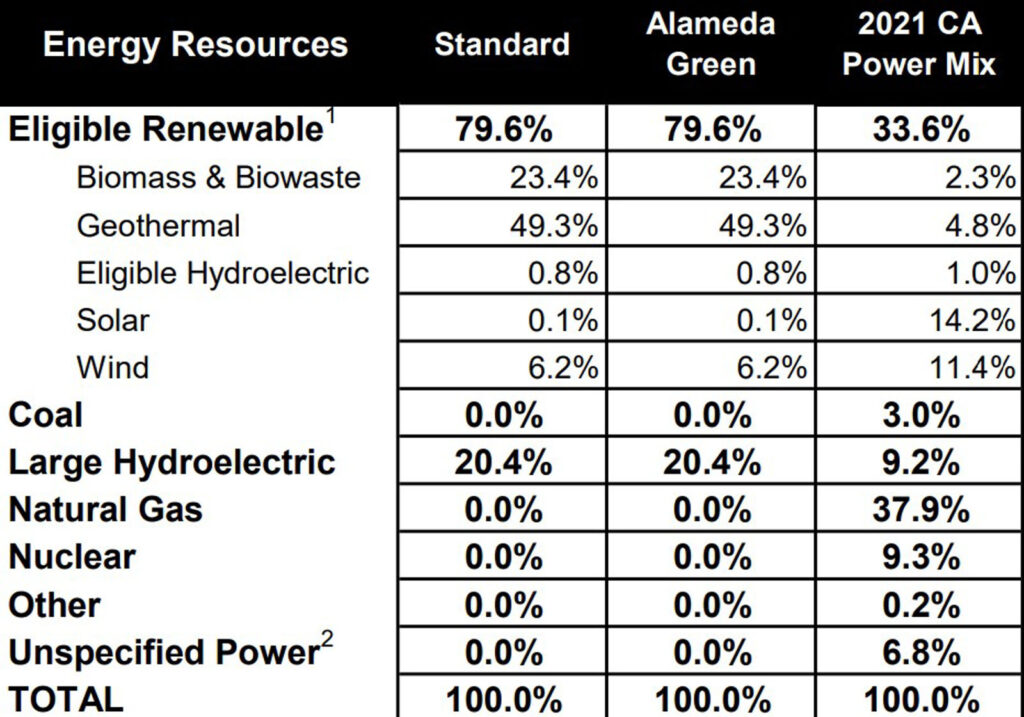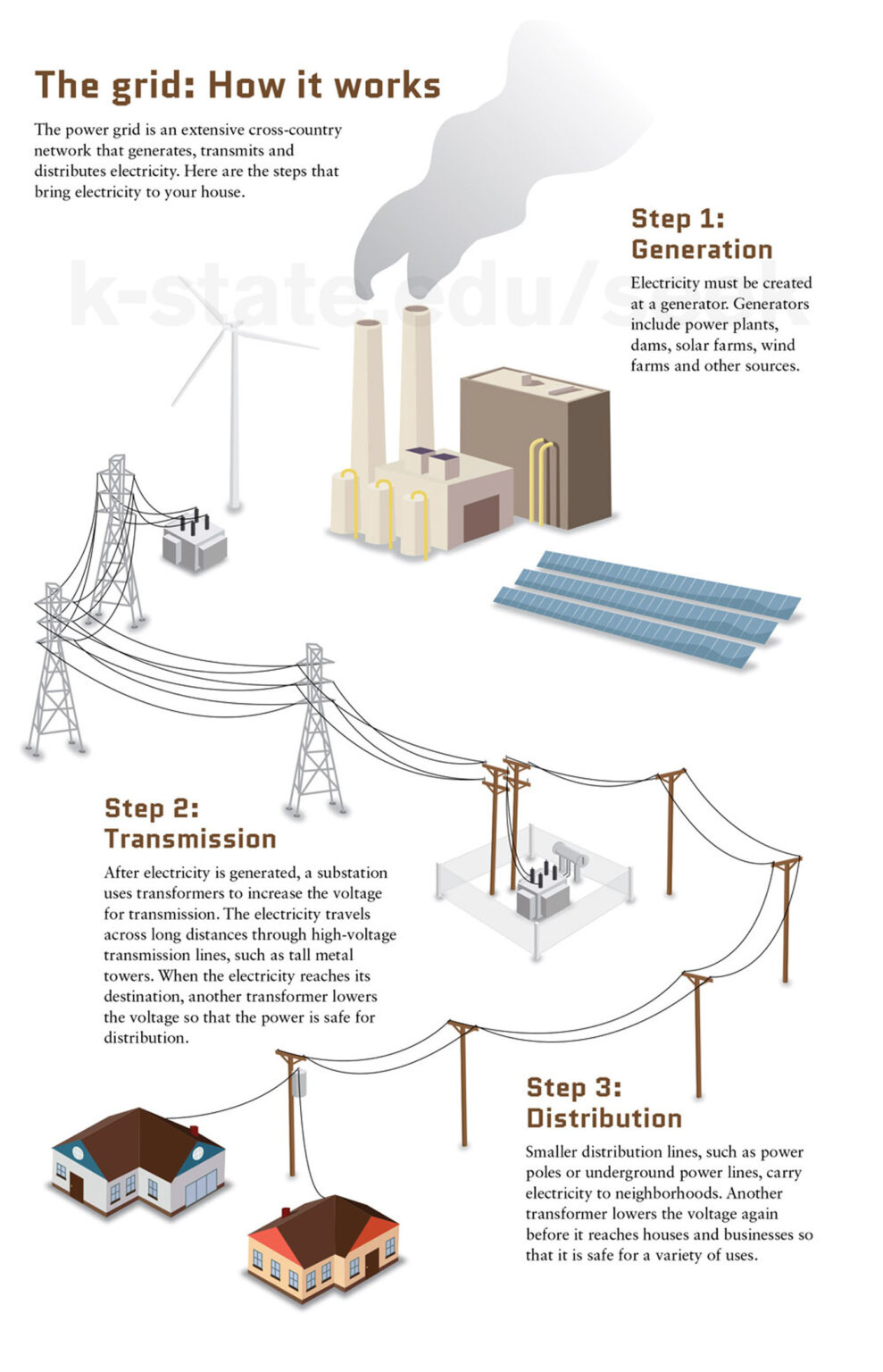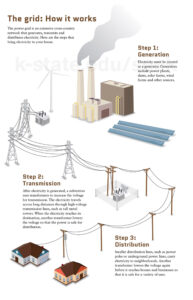 Electricity generated at power plants, solar farms, dams, etc., is transmitted over high-voltage power lines that connect to substations in communities across the nation. Substations transform the high-voltage electricity into lower voltages to be distributed to local businesses, residents, and other customers. PG&E infrastructure facilitates these processes across much of Northern and Central California.
AMP delivers electricity to 35,000 Alameda customers via hundreds of miles of its own distribution and transmission lines. But AMP power lines connect to the main electric grid at two Oakland PG&E substations, one of which failed on February 19 (see California Electric Transmission Lines map). The other PG&E substation, located along Embarcadero West in Oakland's Jack London Square, remained in operation. Since AMP's eastern connection to the grid was severed, the outage primarily affected neighborhoods in the East End and Bay Farm Island. The West End escaped relatively unscathed, supported by the Jack London substation.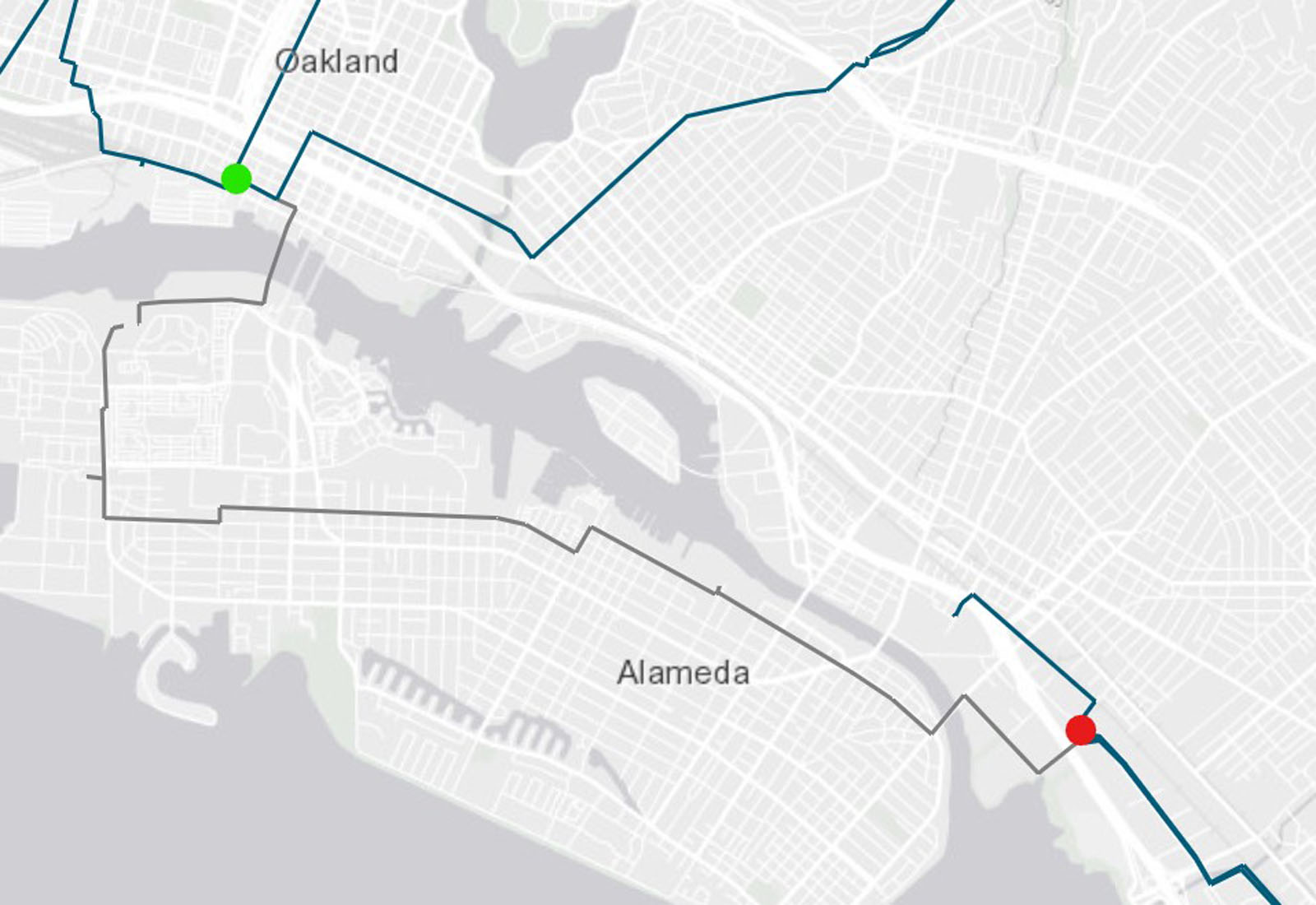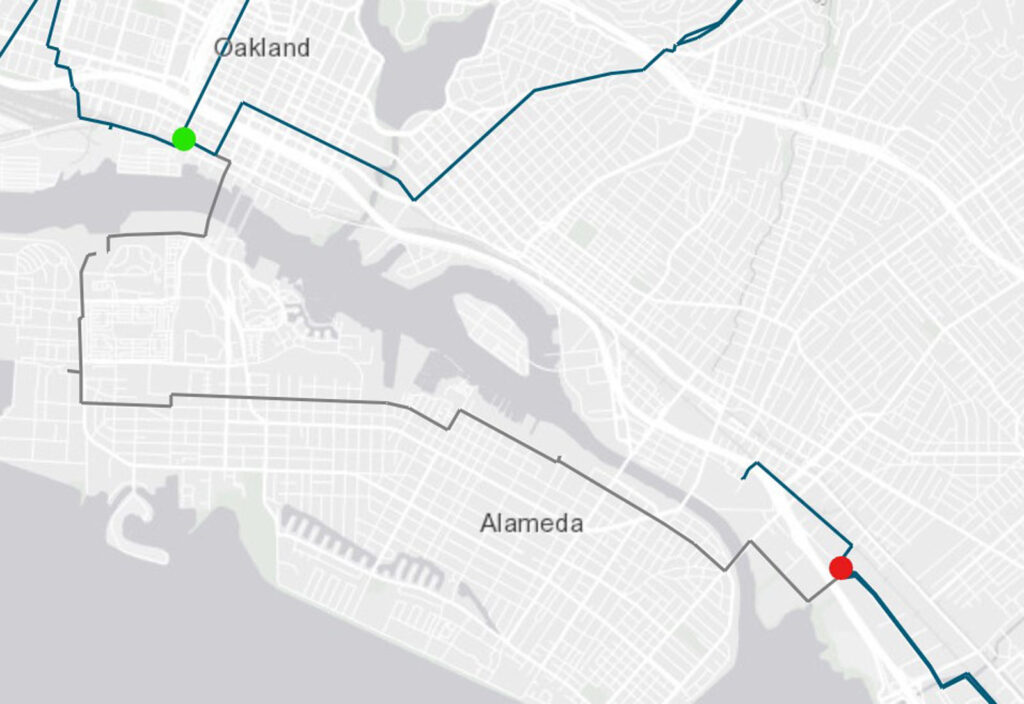 But the resulting traffic nightmare affected most of Alameda. The outage occurred while the Miller-Sweeney Bridge and High Street Bridge were in an open position, as a vessel on the Estuary had just passed through. All traffic entering and leaving Alameda was forced onto the Park Street Bridge, Bay Farm Island Bridge, or the tubes on the West End—a situation worsened by non-functioning traffic lights across most of the city. Sarah Henry, Public Information Officer for the City of Alameda, told the Alameda Post that the City is working with Alameda County, which operates and maintains the East End bridges, to ensure the functionality of these key lifeline corridors during future emergencies and prevent two bridges from being out of operation simultaneously.
A cause for the substation fire has yet to be determined.
Ken Der is a contributing writer for the Alameda Post. Contact him via [email protected]. His writing is collected at AlamedaPost.com/Ken-Der.