Julia Morgan blazed a trail for women architects — the first to successfully challenge the male-dominated profession
French eyebrows raised, tongues clicked and wagged. A woman had applied to attend the very masculine 250-year-old French bastion, and the masters at the Ecole de Beaux-Arts told her she was not welcome. The field of architecture was no place for a woman, they politely informed her. This was the second time. They turned her away in 1897, and now she was back.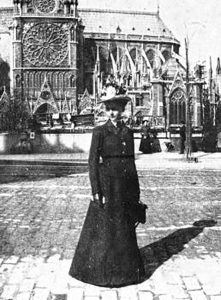 On Nov. 9, 1898, Oakland High School and University of California graduate Julia Morgan [Wikipedia article] passed their examination, ranking 13th out of 392 candidates. She became the first woman admitted to the prestigious French architectural school. Benjamin Chaussemiche, the official architect for the city of Paris, was certainly impressed; he opened his atelier to her. Three years later, Morgan became the first female Ecole de Beaux-Arts graduate. After graduation, she stayed in Paris another year and worked for Chaussemiche; under his aegis, Morgan designed Harriet Fearing's residence in Fontainebleau.
In 1902 Morgan returned to the Bay Area to work for University of California, Berkeley architect John Galen Howard. She worked on projects such as the Hearst Mining Building and the Greek Theater. While there, she found a kindred spirit in Ira Wilson Hoover.
According to John Edward Powell, Hoover was an Ohio native who completed his early schooling in Toledo, where he learned furniture design and drafting. He graduated from the University of Pennsylvania's School of Architecture in 1900.
The following year he was awarded the John Sewardson Memorial Traveling Scholarship in Architecture, which he used to study at the American Academy in Rome. The Eighteenth Annual Exhibition of the Architectural League of New York had exhibited his work, "Musee de Cluny," in 1903.
By 1904 Morgan had opened her own office in San Francisco. That same year she designed the handsome Mission Revival bell tower on the Mills College campus. When the 1906 earthquake destroyed her offices, she moved her practice to Oakland and formed a partnership with Hoover.
The new firm, Morgan & Hoover, designed the Carnegie Library at Mills College and St. John's Presbyterian Church in Berkeley. The firm also oversaw the structural renovation of San Francisco's Fairmont Hotel, which the 1906 earthquake had rendered uninhabitable.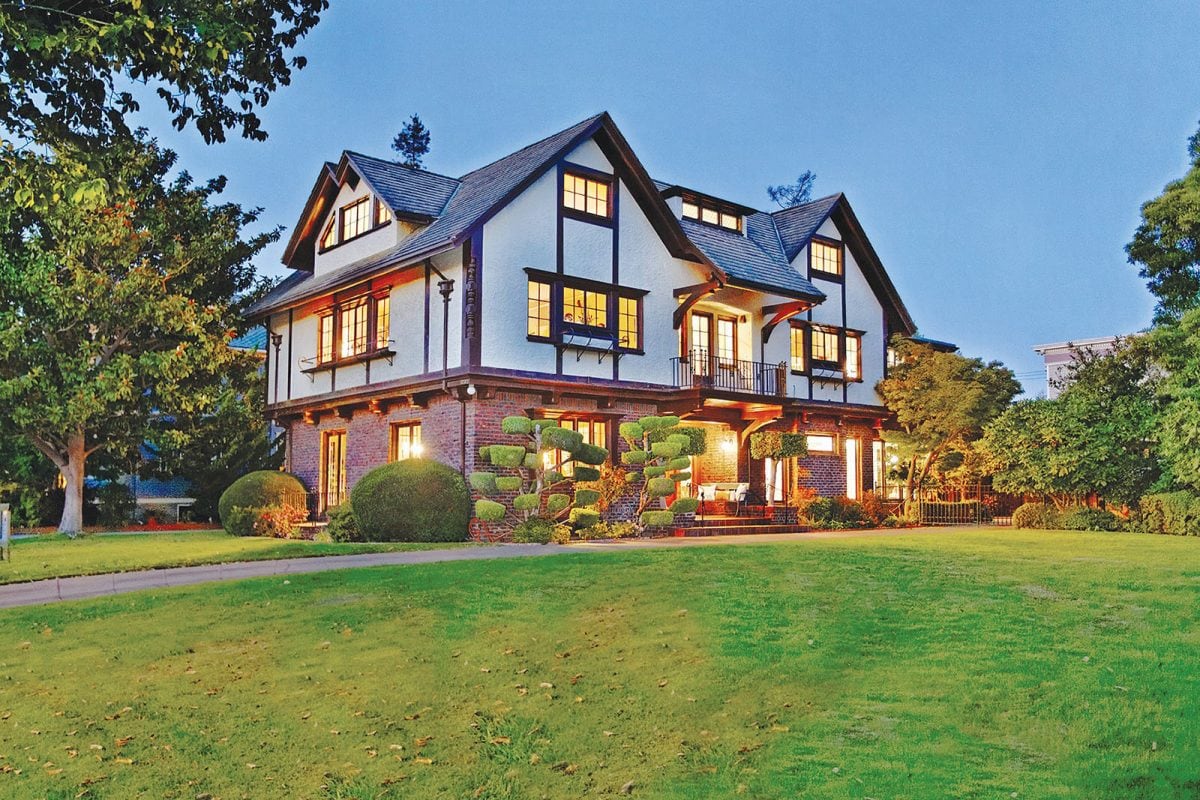 In 1909, Morgan & Hoover inked two commissions for homes in Alameda. They designed the first, a Bay Street home for George and Lucy Walker, in the Tudor Revival style. Census records tell us that George Walker was an investment banker. The Walkers paid the architects and builders the handsome sum of $9,755 for their home.
Morgan & Hoover's second design is on Dayton Avenue. Alameda Museum curator emeritus George Gunn describes it as a "pseudo-English country residence." Morgan and Hoover designed this home for Caroline and Louis Wineman, who paid a more modest $3,827 for their home. The 1910 census lists Louis as the secretary for an insurance company and shows the couple living in the home with sons Louis Jr. and Will. Morgan and Hoover worked with the construction firm Leard & Gates to build the Dayton Avenue home.
Self-Guided Walking Tour
In total, Julia Morgan had a hand in designing seven homes in Alameda. Saturday's walking tour of Victorian-era architecture of the Gold Coast will include several her designs. Tickets are still available, please click the link to join us.
If you'd prefer, you can take this self-guided tour to see all seven of her designs in Alameda.
›› Start at Franklin Park at Paru Street and San Antonio Avenue.
›› Walk South (toward San Francisco Bay) on Paru Street to Dayton Avenue, walk west (right) on Dayton about a block to:
1315 Dayton Ave. Morgan designed this home with her early partner Ira Hoover in 1909 for insurance executive Louis Weinmann and his wife, Caroline. Morgan and Hoover met while working for the famous architect John Galen Howard. The homeowner has copies of the original architectural plans.
›› Continue to walk West on Dayton to Sherman Street; look just across on Sherman to: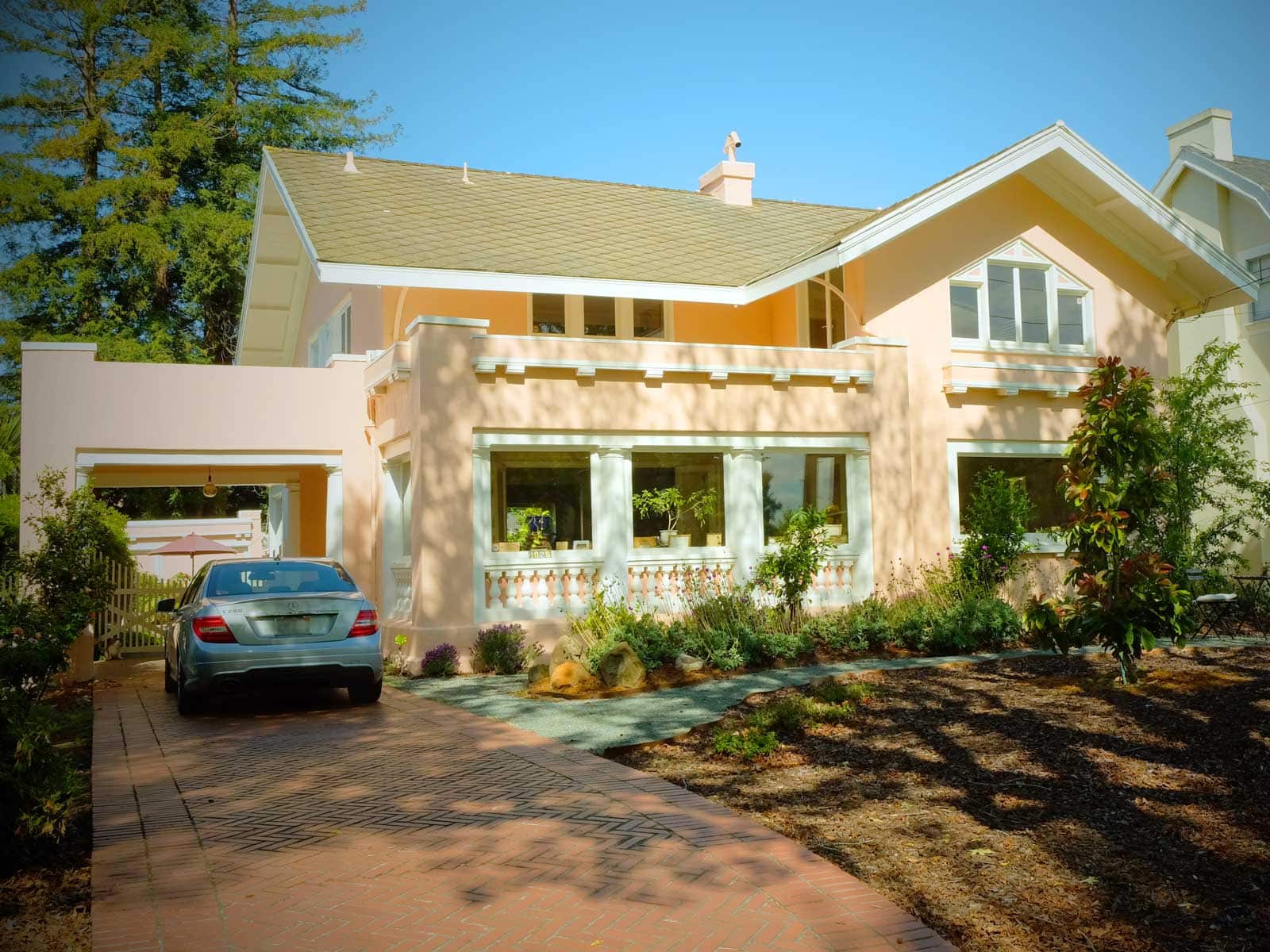 1025 Sherman St. Morgan designed this home in 1913 for Mrs. Alfred Durney; T. F. Frost built the home.
›› Walk North (toward the Estuary) on Sherman to:
1121 Sherman St. Julia designed this home in 1912; her simple shingle-style design makes a statement by deliberately contrasting her creation with the Colonial Revival home next door. Architect Bernard Maybeck likely influenced Morgan's design.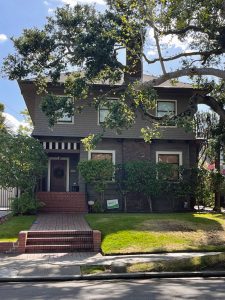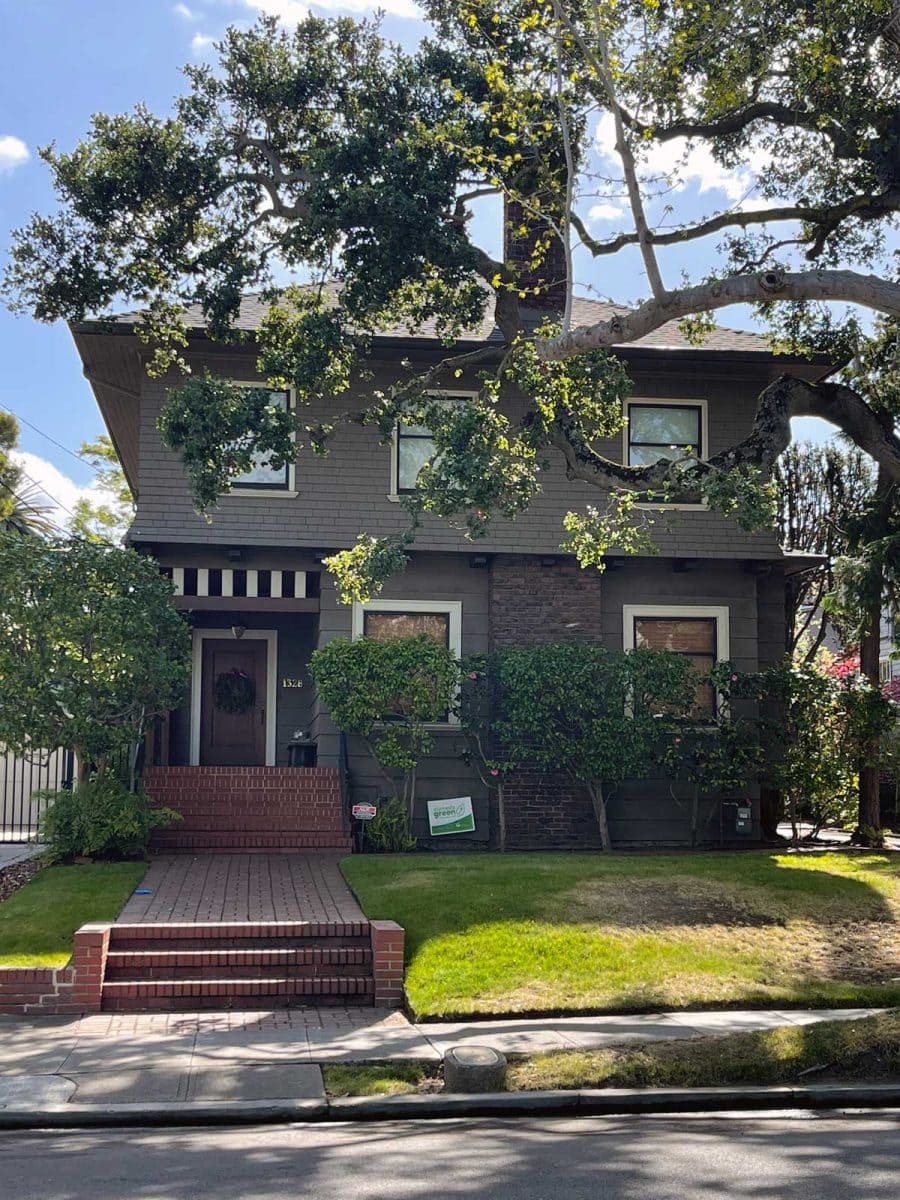 ››Continue North past Clinton and San Antonio to:
1326 1328 Sherman St. ( A reader was kind enough to point out there is no 1326 Sherman St., despite that address being listed as one of her designs. The correct address is 1328 Sherman St.) Morgan designed this simple four-square home in 1911. Like the home at 1121 Sherman, she had something to say by contrasting this home with the fancier turreted Queen Anne-style residence next door.
Update, April 22, 10:30 a.m. We were wrong about this house! 1326 does not exist. 1328 was designed by Bert Remmel, according to the owner and a friend. We will continue to investigate.
›› Walk back to San Antonio Avenue and West (left) to Bay Street. Walk North (right) on Bay to 1232 and then to 1205.
1232 Bay St. Julia Morgan's first Alameda creation. She and Ira Hoover designed this home in 1909 or investment banker George Walker and his wife, Lucy, in the Tudor Revival style. The Walkers paid the architects and builders the handsome sum of $9,755 — about $260,00 in 2020 dollars — for their home.
1205 Bay St. This Morgan design rose up on Bay Street in 1912. Note that the home is built sideways to the street with the front "sideways to the street" with the front entrance "tucked away."
›› Return to San Antonio and walk East (right) on San Antonio to return to Franklin Park.
The walk to the "house that whisky built" is a longer one but worth it. You can tell all your friends that you saw it, and then amaze them with the story.
›› Walk North (toward the Estuary) on Paru; cross Encinal and Alameda avenues to Central and East (right) on Central to Lafayette Street
1901 Central Ave., which Morgan designed for Frederick Staude. It was called the "house that whiskey built" because Frederick married Louisa Lutgen and into a whiskey fortune. Louisa's father, John Lutgen owned Wichman & Lutgen Wines and Spirits. Staude became president of the firm when Lutgen retired in 1912. Staude guided the firm until Prohibition shut it down in 1919. Lutgen listed his address as Alameda as early as 1890. The blueprints are dated April 21, 1910. That was shortly after architect Julia Morgan went completely on her own.
Pacific Coast Architecture Database states that Hoover left for Pittsburgh late in 1910, so he may have assisted Morgan with the home's design. Morgan and Hoover hired contractor Joseph Neil to execute their design. The city issued the permit on May 26, 1910.
›› Retrace your steps on Central and Paru to return to Franklin Park.
Updated April 20, 2022 11:00 a.m. to update the address from 1326 to 1328 Sherman St.
Updated April 22, 2022 10:30 a.m. to further explain 1328 Sherman St. was not designed by Julia Morgan.
Dennis Evanosky is an award-winning East Bay historian and the Editor of the Alameda Post. Reach him at [email protected]. His writing is collected at AlamedaPost.com/Dennis-Evanosky.