Jim Smallman restores several Alameda homes, and 2242 San Antonio Ave. passes to new families.
When Jim Smallman was handed the keys to 2242 San Antonio Ave., a 79-year-old Victorian-era house that needed significant work, he must have been both excited and daunted about what lay ahead. He was just getting started in his hobby of restoring old homes, and he had a lot to learn. It was 1971, and Jim was a 33-year-old computer professional working for APL, or American President Lines as it was known then. Jim was pretty handy, but in the days before YouTube tutorials, he had to learn new skills via books and magazines.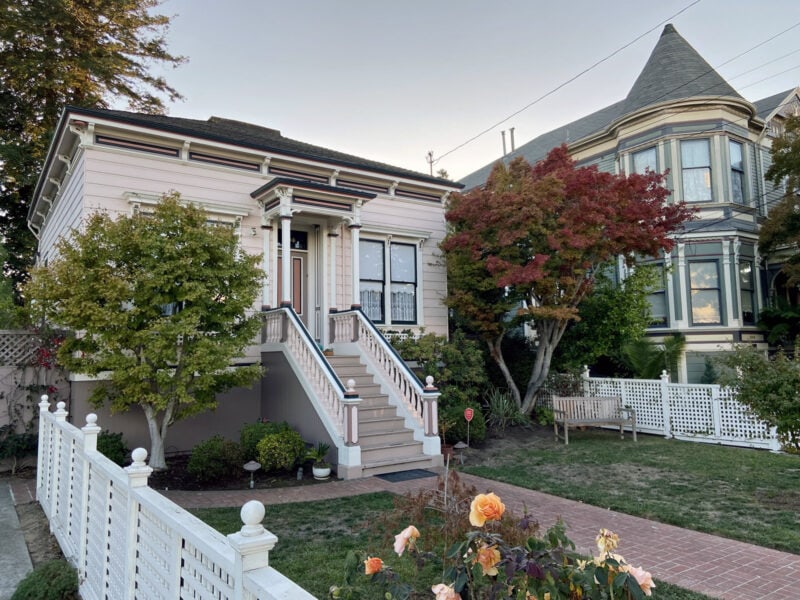 Jim Smallman begins renovations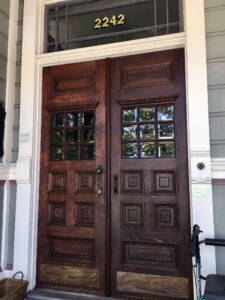 Among the first jobs Jim took on was replacing the old brick foundation. As that foundation was replaced with reinforced concrete, the old bricks were used to pave the back patio, as was pictured in Part 9 of this series. He also removed a side stairway that had been added in the 1930s or 1940s, restored the upstairs from apartments back to its original configuration, took care of any needed electrical and plumbing upgrades, and just generally did whatever was necessary to restore the house back to its original grandeur. All this while raising a family with his wife Marilyn and working in his career developing industrial computer applications.
As if Jim wasn't busy enough with all that going on, he purchased the neglected Italianate cottage next door at 2246 San Antonio Ave. in 1977. Then in 1978 he purchased two Joseph A. Leonard Queen Anne residences at 1833 and 1837 Clinton Ave. Those Clinton Avenue restorations are featured in a previous article, 1833 & 1837 Clinton Ave. – Today's Alameda Treasures.
History preserved
Once Jim owned the neighboring house at 2246 San Antonio, he took the opportunity to expand the backyard of 2242 into 2246's yard, thus creating a much larger L-shaped garden for his family's home, and a smaller yard for his neighboring property. This was done, in part, to prevent the eventual building of another home on that deep lot next door. In addition, Jim Smallman had gotten wind of a nearby landowner's plan to try and gobble up historic homes all along the block and tear them down, replacing them with a modern apartment building. By refusing to sell his home, and taking part of his neighboring property next door, Jim hoped to create a bulwark against this destructive plan. To this day, that block of San Antonio Avenue retains much of its historic 19th century housing stock, thanks to Jim Smallman's efforts.
A legacy of restoration
As the years went on, Jim Smallman made good progress restoring his family home at 2242 San Antonio Ave. and was able to completely transform the neglected 2246 San Antonio Ave. cottage into the beauty it is today. In the meantime, the stucco-covered residences on Clinton Avenue remained rented out as Jim waited for the right time to restore them.
In 1990, 19 years after he had purchased the 2242 San Antonio Ave. home, Jim lost his job at APL due to a management change at the company. He got a new job with Burlington Northern Railway and moved to Southern California, where he bought another house. At that time, Jim Smallman decided to sell the family home at 2242 San Antonio Ave. and the neighboring property at 2246 San Antonio Ave., while retaining ownership of the Clinton Avenue Queen Anne residences. While in SoCal, Jim also taught high school mathematics, before he retired and returned to the Bay Area in 2008. At that time, he finally was able to turn his attention to restoring the Joseph A. Leonard mansions on Clinton Avenue.
The Layards and the Lipows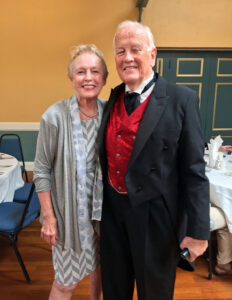 Maxwell and Patricia Layard had purchased the 2242 San Antonio Ave. home from the Smallmans in 1990, for $460,000. They stayed in the house until 1999, when they moved to Texas to be closer to their daughter. That set the stage for the place to be purchased by the next owners, who would be the sixth owners of this historic and storied home. Thus a new name entered this story—the Lipows. In 1999, Arthur and Gretchen Lipow were looking for a home that could accommodate their collection of over 10,000 books. Arthur was an academic and historian, and finding a home with a library for his books was a top consideration. When the Lipows saw the large, finished basement of 2242 San Antonio Ave., they knew they had found a home for their books—and themselves.
To be continued with the Lipows
Gretchen and Arthur had fallen in love in later life, after having known each other at UC Berkeley in the 1960s, where they were active in the Free Speech Movement. They had married other people and raised their own families, but remained friends over the years. It was not until the late 1990s, when Arthur retired and returned to the United States from England, that he and Gretchen married.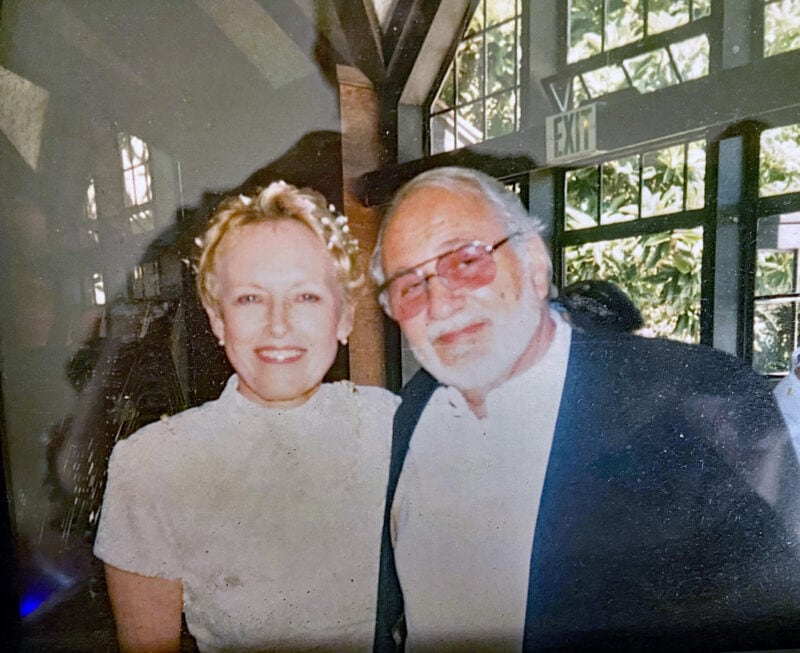 In England, Arthur had been a member of the Labour party and was active in political causes such as nuclear disarmament. Gretchen was a teacher specializing in English as a Second Language (ESL) and served as district director of the California Teachers Association. She was instrumental in getting ESL into the Alameda schools, at a time when non-English speakers were given little to no accommodation. There is also a direct connection to famed Mexican artists Diego Rivera and Frida Kahlo, which we will explore next time, as our story continues.
Contributing writer Steve Gorman has been a resident of Alameda since 2000, when he fell in love with the history and architecture of this unique town. Contact him via [email protected]. His writing is collected at AlamedaPost.com/Steve-Gorman.