August's history walking tours with Dennis Evanosky will cover Alameda's East End Architecture from the 19th and 20th centuries.
The beginning of the 20th century brought change to domestic architecture. Designers focused on the more sober Colonial Revival style, allowing the 19th-century gaudy Queen Anne to fade. The United States turned away from Europe and stood on its own solid ground. President Teddy Roosevelt made this abundantly clear when he ordered a group of US Navy battleships to sail around the globe from Dec. 16, 1907, to Feb. 22, 1909. The appearance of The Great White Fleet, named for the color of the ships showed the world the new U.S. naval power.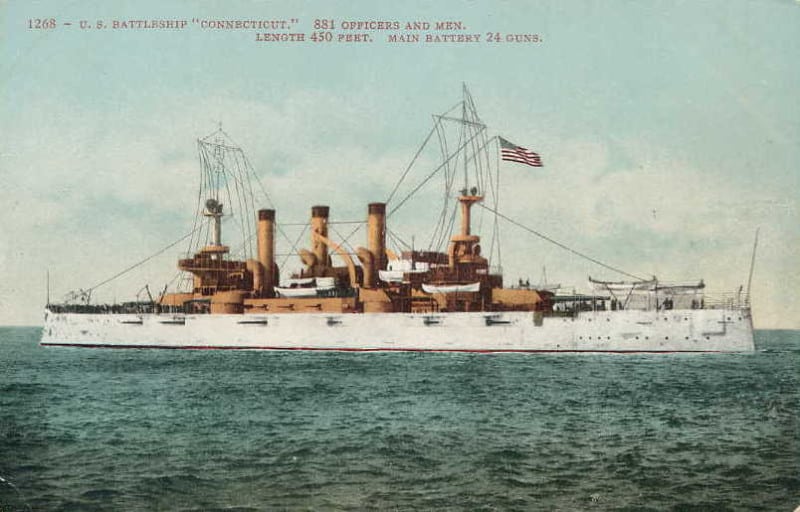 The City of San Francisco also had something to show the world. The 1915 Panama-Pacific Exposition not only demonstrated the city's recovery from a devastating earthquake but introduced what is arguably the first truly American style, at least on the West Coast. Mission Revival recalled California's Spanish Heritage with its homes beautifully stuccoed in white and complemented with red tiles and fanciful ironwork.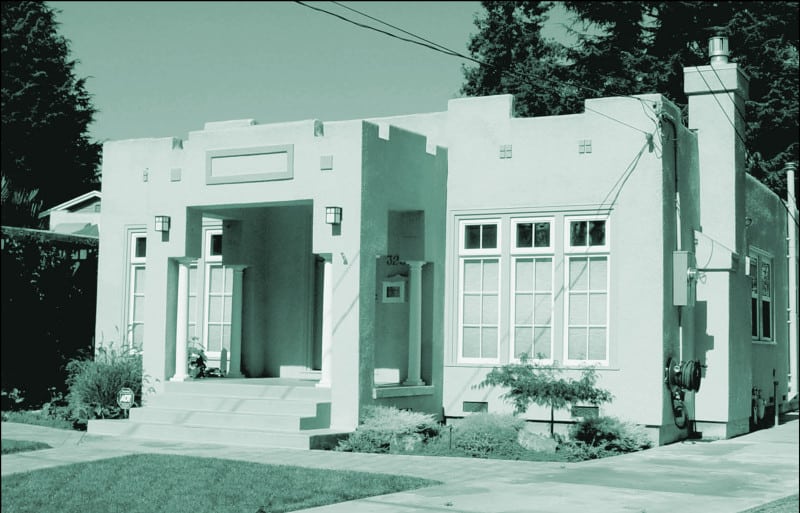 Stucco was here to stay. The fanciful Queen Anne had bowed out. About the time the Great White Fleet appeared, American had begun to adopt a new type of house, the bungalow. Alameda abounds in bungalows clothed in every style imaginable. The Arts and Crafts movement introduce a style, perhaps the most popular of the day, Craftsman. Frank Lloyd Wright's ingenuity also appeared in Alameda as the Prairie style, named for Wright's book A House in a Prairie Town.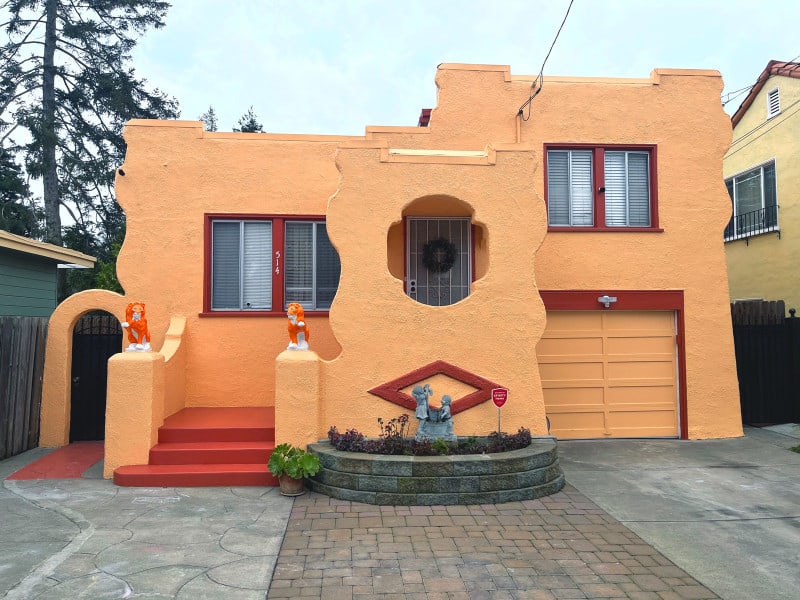 After World War I, architects and designers brought home visions of the Tudor-style homes they saw as Doughboys. They blended these and other homes with the headiness of the Roaring Twenties and creates a truly unique American style, Storybook.
Of course, the Victorian-era homes remain for us to admire and learn from. Join me on three Saturdays in August for history walking tours of East End architecture. In addition to looking at the 20th-century styles, we will explore the earliest homes from the 1850s, including some built on the East Coast, shipped around Cape Horn, and reassembled here in Alameda. All the Victorian-era style are present in Alameda from the Greek Revival to the Colonial Revival.
If you want to join us for all of the tours about East End architecture, you will save $5 if you purchase an advance ticket for all three tours for $40.
For our first August tour, we'll investigate the 19th- and 20th-century styles and learn the story of the homes on Christmas Tree Lane where a waterworks once stood. We'll investigate why Lincoln Avenue has that little bend, and crack what KQED calls the "bizarre urban legend of Alameda's little people houses." We will meet on Saturday, August 13 at Lincoln and Versailles avenues. Advance tickets are $15.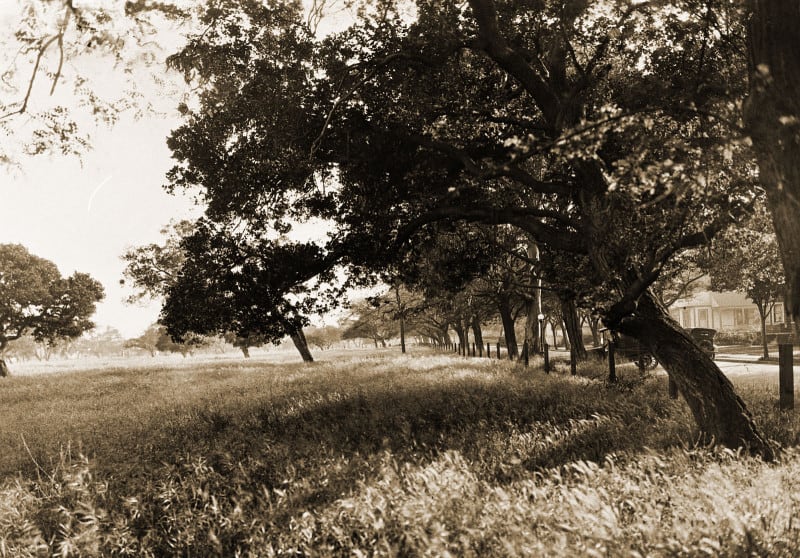 On Saturday, August 20, we will learn the story of A. A. Cohen's Fernside—the largest home ever built in Alameda—and how it inspired Mark Hopkins to build his palatial estate on Nob Hill. We will meet at the intersection of Fernside Boulevard and Gibbons Drive and High Street. Advance tickets are $15.
And, on Saturday, August 27, we will explore the neighborhood at the southeast end of the island that was once the original little town of Alameda. We will meet at Encinal and College avenues. Advance tickets are $15.
Join our community!
We hope you're enjoying this article. Will you support us?
As an independent, nonprofit organization, we rely on members of the community like you to fund our operations. Your membership or donation will support our efforts to educate and inform the community.
We encourage you to sign up for a monthly or annual membership, or make a donation. See our membership page for more information or choose from the toggles below:
We offer several membership packages: Ally – Includes a listing on our our member page. Friend – Add Alameda Post stickers. Supporter – Add a t-shirt. Backer – Choose a golf shirt instead of a t-shirt. Patron – Choice of shirt, plus one tour ticket/month. Benefactor – Choice of shirt, plus two tour tickets/month. Champion – Choice of shirt, plus tickets to all 36 tours. Angel – Add a custom 90-minute tour with Dennis Evanosky for ten people on the Alameda topic of your choice.
Alameda Post Inc. applied to the IRS for 501 (c)(3) non-profit status earlier this year. Members will be notified when the IRS sends a positive determination letter, making their membership or donation tax-deductible. Sticker and shirt benefits will be available starting in October. Monthly members will receive their benefits after three months of membership. Memberships including tickets to history walking tours will be offered in limited quantities.
We will meet each Saturday at 10 a.m. Each tour will be between 90–100 minutes and cover two miles or less of walking. As always, we welcome any mobility devices, strollers (kids under 4 are free!), and well-behaved dogs. We encourage you to sign up in advance to ensure your place. If space permits, tickets may be available for purchase on the day of each tour for $20.
The Post will be providing additional details and additional posts about our series of walking tours in the coming weeks.
Dennis Evanosky is an award-winning East Bay historian and the Editor of the Alameda Post. Reach him at [email protected]. His writing is collected at AlamedaPost.com/Dennis-Evanosky.