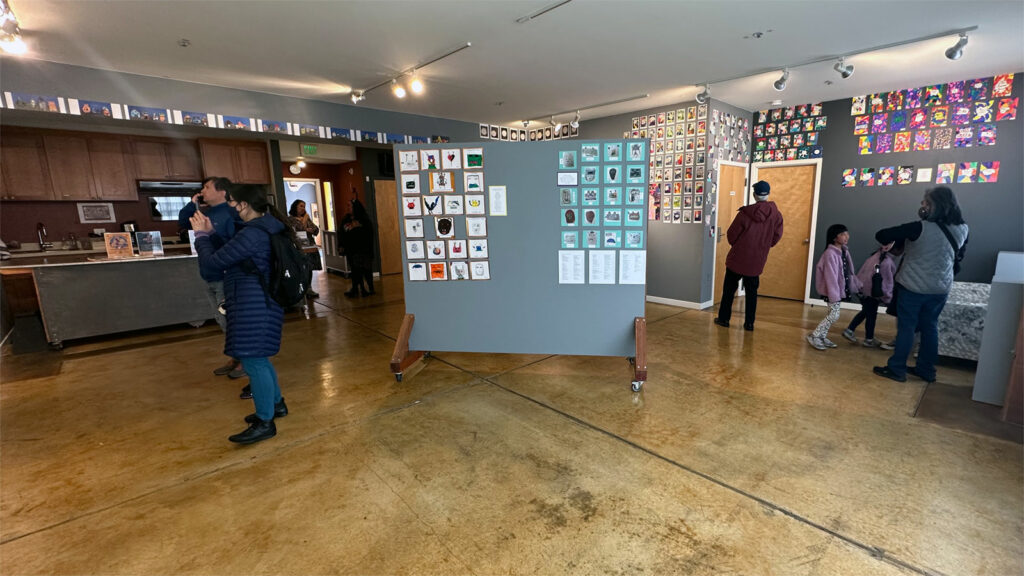 The K Gallery at Rhythmix Cultural Works is overflowing with artworks created by talented Alameda students. On Saturday, May 6, the Alameda Education Foundation (AEF), in partnership with Rhythmix, held an opening reception for the "Art Changes Student Exhibition." The exhibit showcases four diverse Bay Area artists and dozens of student works inspired by the artists' creations.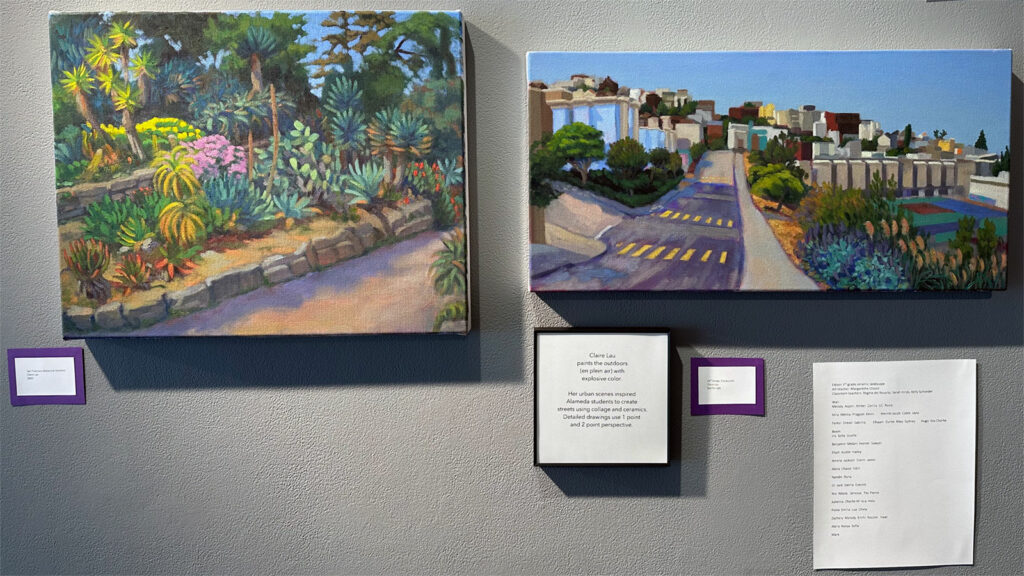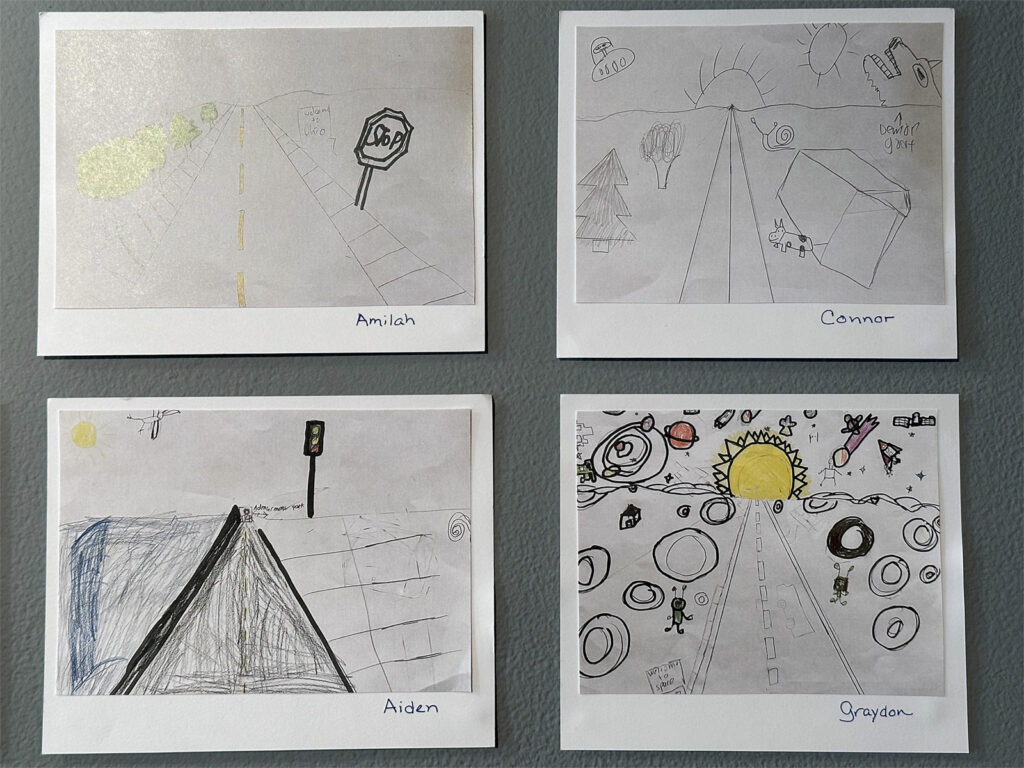 Art Changes is an AEF program that was developed during the COVID-19 pandemic to help teachers provide visual art instruction and appreciation in their classrooms at no cost to students. Art Changes presents video demonstrations by featured artists accompanied by a hands-on student project influenced by each artist's work. The artists' videos weave stories of inspiration and perspective that reflect the rich diversity of the Bay Area with a focus on artists of color. By limiting the materials needed to engage in the interactive arts experiences, the program promotes equity and accessibility.
The Art Changes artists featured in this exhibit include blacksmith Celeste Flores, abstract painter Ken Gotuaco, children's book illustrator and art teacher at Maya Lin School, Constance Moore, and en plein air painter Claire Lau. Students from classes at Bay Farm, Earhart, Edison, Franklin, Love, Maya Lin, Otis, Paden, Ruby Bridges, and Lincoln schools contributed to the colorful exhibit.
The gallery is divided into four sections, one for each of the Art Changes artists. Each artist provided one or two original artworks, first to inspire the students, then to be included in the exhibit. Students took prompts from the pieces to create their own works, each one showing a unique creative vision. The exhibit displays the Art Changes artists' works surrounded by the student works they inspired.
More than a hundred people—adults, children, and families—stopped by the gallery on Saturday to enjoy the exhibited artworks that filled the K Gallery with so much color and energy. The walls are adorned with fanciful architectural drawings, colorful planets, an army of robots, photographs of handmade ceramics, original poetry, and vibrant collage book covers, all inspired by the four Art Changes artists.
The exhibit continues at the K Gallery at Rhythmix Cultural Works, 2513 Blanding Ave., through Saturday, June 24.
Adam Gillitt is the Publisher of the Alameda Post. Reach him at [email protected]. His writing is collected at AlamedaPost.com/Adam-Gillitt.