Before the pre-Covid dances at the Alameda Eagles club, the place to go for Zydeco (or as we called it, la-la) music was the Shoreline Drive apartment of diminutive dancing dynamo Zoey "Queenie" Bobo. Queenie developed her love for Zydeco, Cajun, and Jazz music as a taxi dancer at the Arcadia dance hall in New Orleans. She also met the love of her life there, in a story that reads like a fairy tale.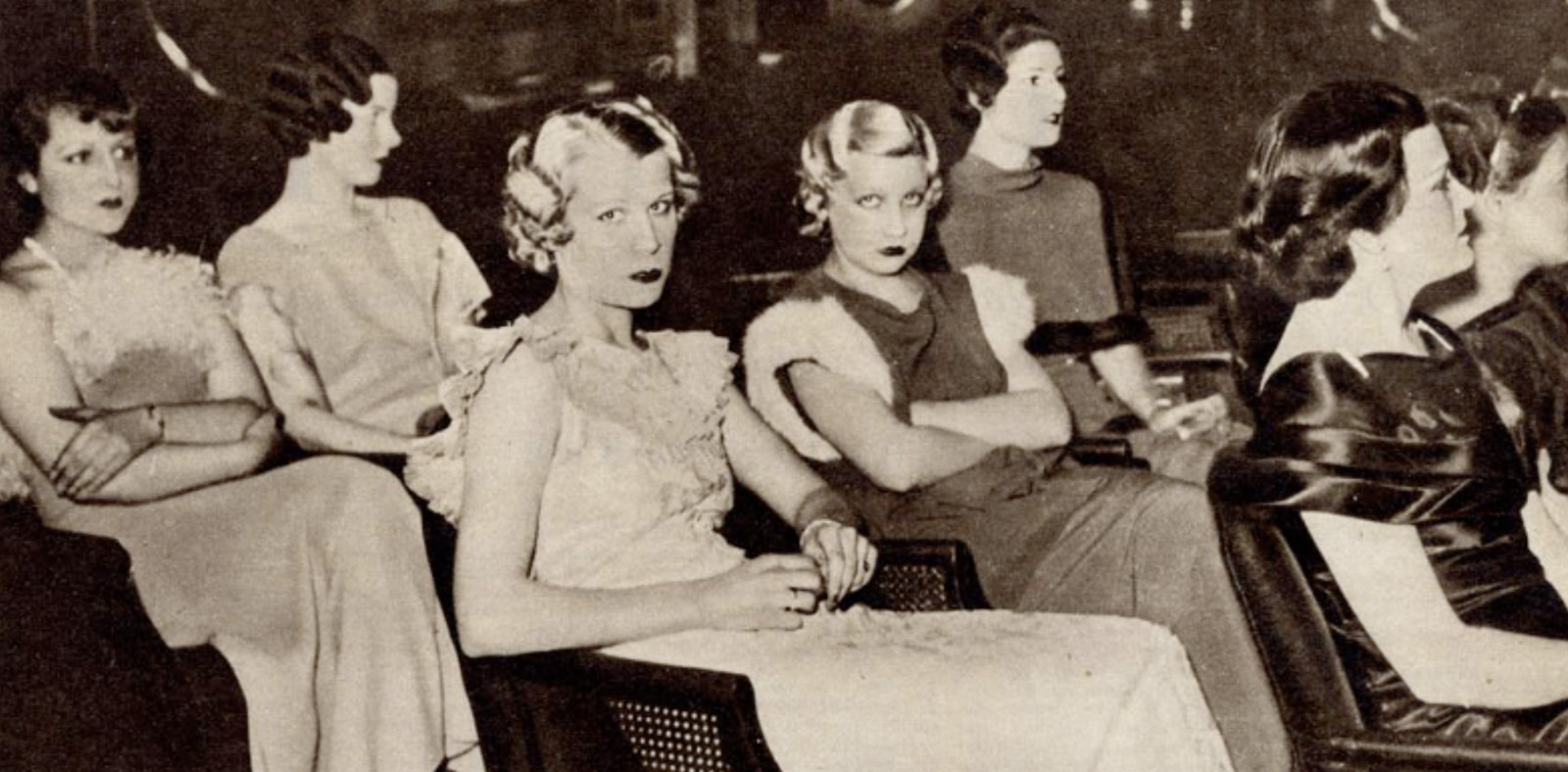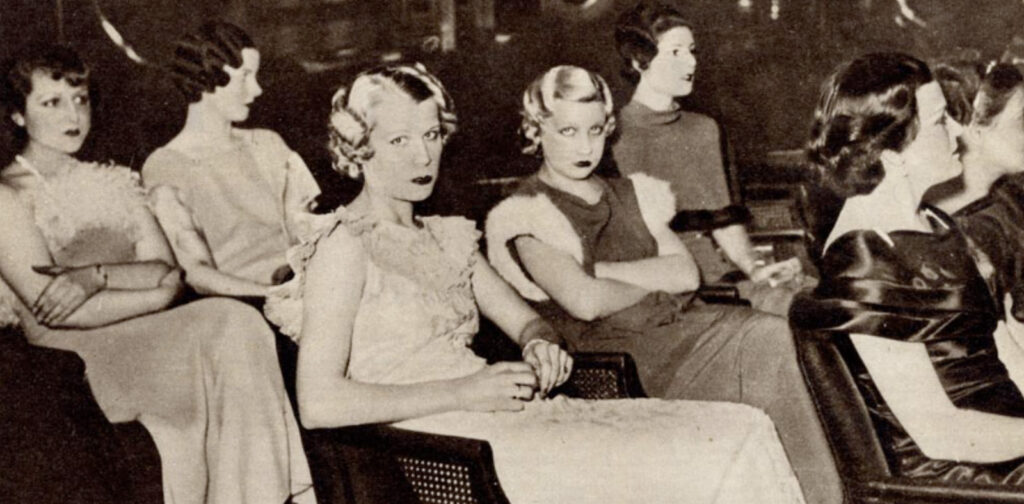 In 1928, four-year-old Zoey's impoverished Sicilian immigrant mother could not abide Zoey living with her on the cold streets of Harlem, in filthy rags and hunger. With grief, she carried her daughter to the Children's Aid Society of New York City. She left Zoey there and tearfully said goodbye.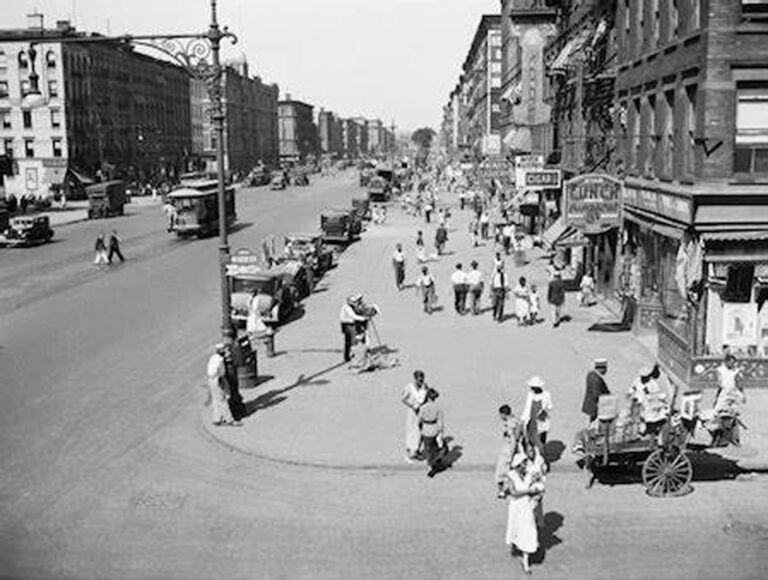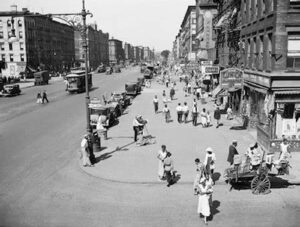 The Children's Aid Society fed, clothed, and sheltered Zoey, put her on an orphan train, and released her for adoption to a rural Missouri family, where she would work in their poultry business. Tiny Zoey was just what the Bobo family needed to gather eggs and clean in the low, cramped chicken coops.
While eggs were abundant, affection and empathy were not. Food and rest had to be earned. Zoey's "boss-girl," a cruel 14-year-old named Amelia, would rouse little Zoey from sleep in the decrepit bunkhouse before dawn with a kick or slap, then send her to the hen houses to gather an arbitrary quota of eggs. If the tally was low, Zoey would receive meager meals, and be allowed less sleep. She grew thin and haggard. Combined with no friendship, play, or education, Zoey's life was miserable, but she knew nothing else.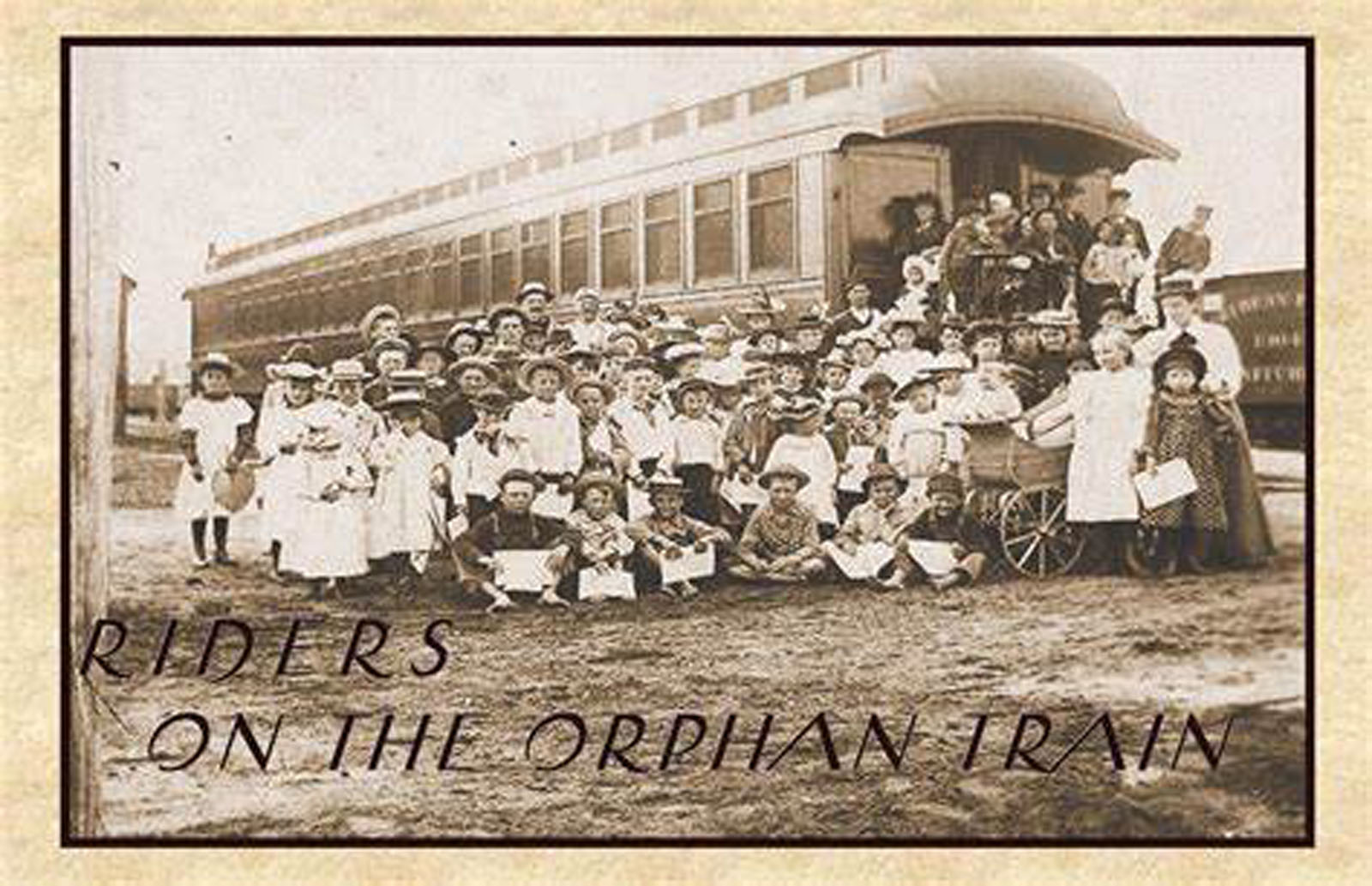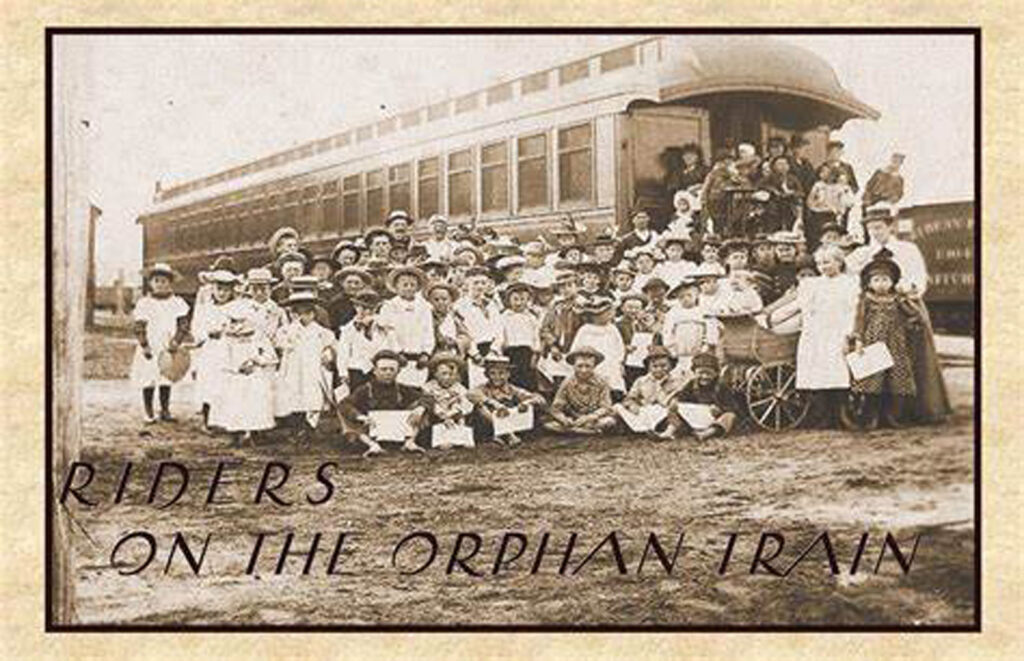 Zoey noticed that the boss girls disappeared when they reached puberty. The brutal Amelia had vanished, and was replaced by a 12-year-old named Claire, who built a friendship with Zoey. Claire knew the workings of the farm and told Zoey that she had watched as a tearful Amelia was examined and groped by an old man. He handed Mrs. Bobo some cash, ordered Amelia into his car, and drove off. "We're next!" Claire said to a horrified Zoey.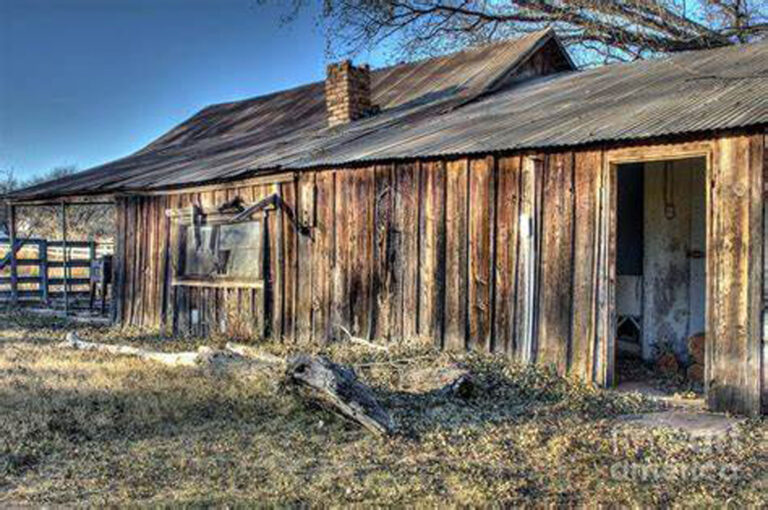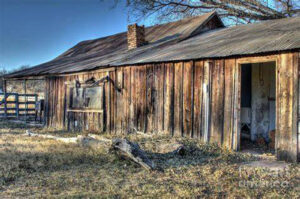 Claire had worked up the courage to ask the nasty Mrs. Bobo about her mother. Mrs. Bobo angrily snapped, "Your mother is a harlot who makes her money taxi dancing with desperate men at a hellhole called the Arcadia in New Orleans. She couldn't care for you, so my wonderful husband adopted you to work on our farm. You should thank God for your good fortune."
Claire also asked why Amelia was gone. Mrs. Bobo slapped her and yelled, "She was becoming womanly, and turning my husband's head. She had to go! I sold her to Mr. O'Guinn for $500 dollars. She'll work in his escort business. You're next, and no more questions."


But Claire was crafty. She had a plan to get herself and Zoey off the farm and south to New Orleans. Over the next year, she became flirtatious with one of the egg delivery drivers. She told the driver she would marry him in New Orleans if he would take her and Zoey with him, hidden in the back of his truck with an egg delivery. The driver, crafty himself, eagerly made the deal.
Claire planned her and Zoey's escape with precision—and it worked. When the truck arrived in New Orleans and stopped for its first delivery, two shoeless girls in dirty, threadbare dresses sprang free, ran like the wind, and disappeared into the city. Neither girl could read or write, so they asked passersby for directions to the Arcadia dance hall. In return, they got chuckles and snarky remarks like, "Startin' kinda young, ain't ya?"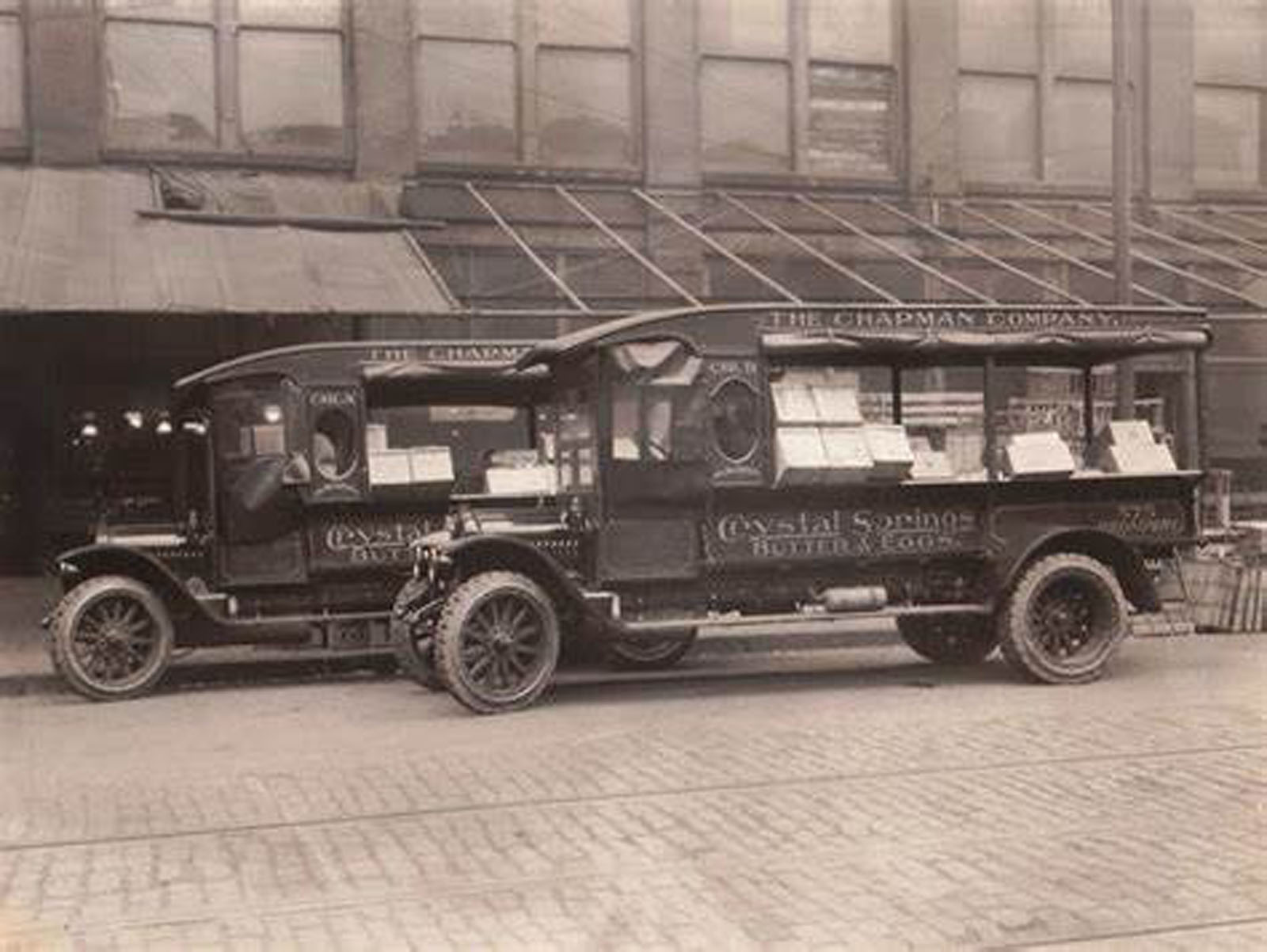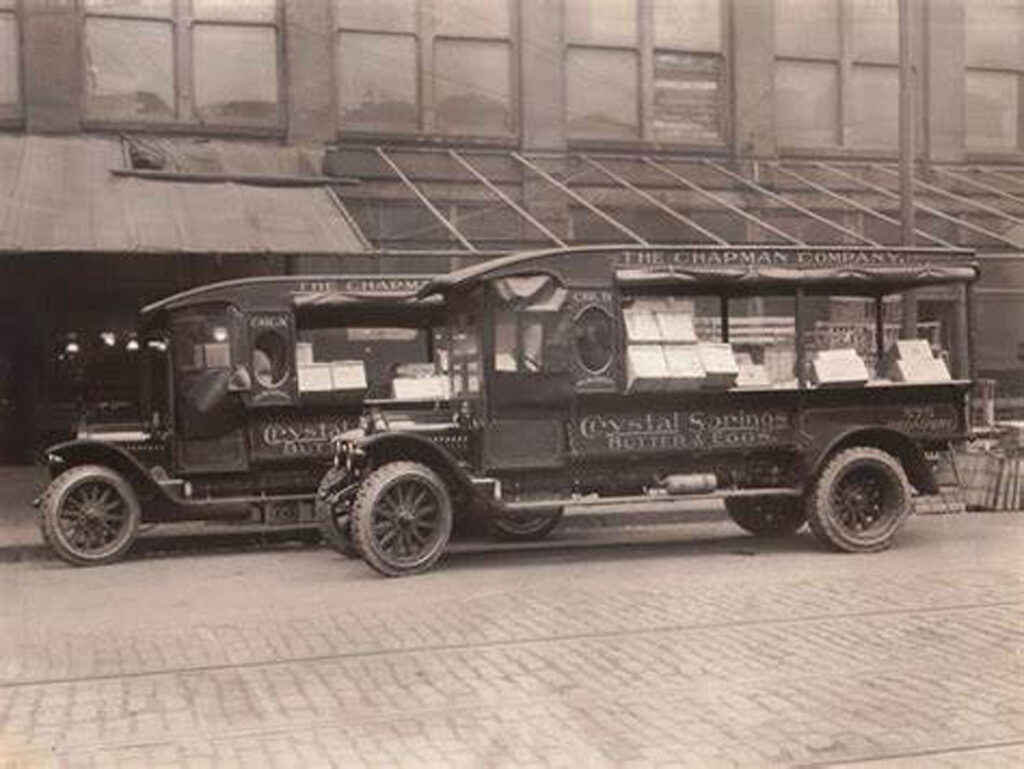 Eventually staggering to Canal Street, the two exhausted, hungry, and thirsty children spotted the gaudy dancing lady sign outside the Arcadia. They cautiously entered the hall and were greeted by a plump, jovial bartender named Jake. "Hello ladies, are you lost?" he chuckled.
Claire answered, " No, we're looking for my mama, and we're hungry and thirsty."
Jake smiled at the two tired but pretty young ladies, told them to sit at a table, and gave each of them a tall glass of lemonade and a ham sandwich. When Claire finished her meal, the final chapter of the fairy tale began.
Jake asked, "Who's your mama, sweetie?"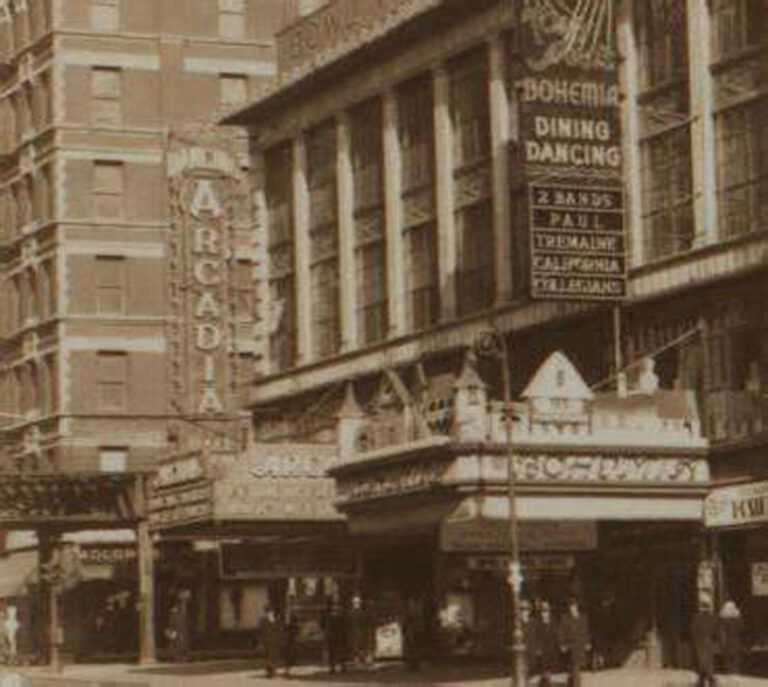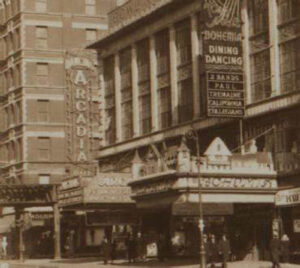 Claire teared up and muttered, "I don't know, but she named me Claire."
Jake walked to the far end of the hall, opened a door, then bellowed, " Hey girls, anybody got a kid named Claire?"
Claire heard a woman cry out, "Yes!" Then a very pretty, slim, blonde woman in a sheer bathrobe appeared in the doorway. Jake pointed at Claire, and the woman simply stared and stared, shook her head in amazement, began crying and ran across the hall toward Claire.
Claire watched her approach, and when she was ten feet away, Claire instinctively cried, "Mama!"
The fairy tale wasn't quite over. Both Claire and Zoey lived and worked at the Arcadia until they were old enough to be taxi dancers. In the interim, Claire waited tables in the dining room while Zoey worked in the kitchen, learning to prepare the Cajun/Creole staples of gumbo, jambalaya, red beans, etouffee, shrimp and grits, and sauce piquante.
The fairy tale ended when Zoey, on her first night as a 16-year-old taxi dancer, caught the eye of Benson Kellner, a U.S. Navy propulsion engineer who loved to dance—especially the tango, which Zoey excelled at. Benson bought all of Zoey's dance tickets that night, and the next night, he returned to buy all her tickets to dance the mambo. He nicknamed her "Queenie." They danced for hours, laughed and fell in love.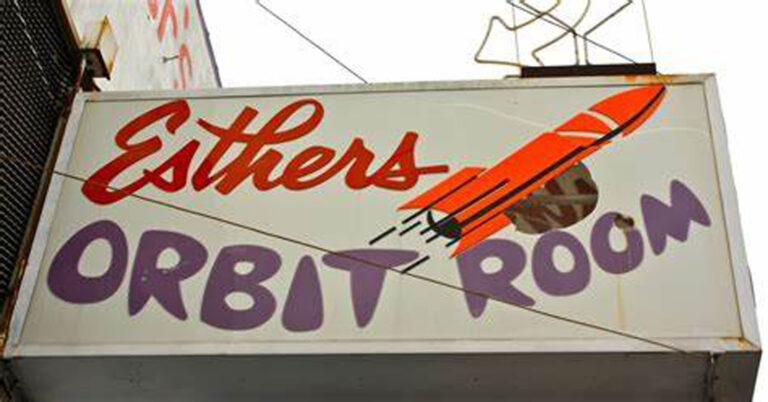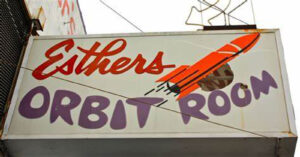 Zoey and Benson were married by his ship's chaplain and eventually made their home in Alameda, where Benson worked as a civilian subcontractor for Navy ship maintenance. The couple indulged their passion for live music and dancing at Oakland's Ali Baba, Sweet's Ballroom, Esther's Orbit Room, the Barn, Eli's Mile High Club, and Ruthie's Inn. (Eli's Mile High Club remains.)
They briefly rented an apartment on Alameda's Chestnut Street from my mentor in electronics, David Lynch, and it wasn't long before I met them, to install a state of the art sound system at their fancy new digs on Shoreline Drive. I soon became like family to Zoey and Benson, as Zoey's heavily used stereo system required constant maintenance.
Zoey was aware of my passion for cooking, so she offered to let me help her make a Mardi Gras gumbo. Her first instructions were, "Mon cher ( my dear), if y'all wanna cook Cajun, y'all need to make a roux."
Queenie Bobo's Mardi Gras Gumbo Ya-Ya
(Ya-Ya means poor man's gumbo, no seafood)
INGREDIENTS
1 Rotisserie chicken, shredded
8 cups Swanson's Chicken Broth
1 3-oz. bag Zatarain's Crab boil
1 1/2 cups vegetable oil
2 cups bleached all-purpose flour
2 cups chopped yellow onions
1 cup chopped green bell peppers
1 cup chopped celery
1 tablespoon chopped garlic
1 tablespoon butter
2 pounds andouille sausage (½ pound finely chopped, plus 1½  pounds cut crosswise into 1/4-inch-thick slices)
1 cup Uncle Ben's Converted Rice, prepared
2 tablespoons chopped green onions or scallions (green part only)
2 tablespoons chopped fresh parsley leaves
DIRECTIONS
In a separate pot, bring the broth to a boil. Reduce heat to simmer, add the crab boil bag and let it steep. Stir and remove after 15 minutes. Keep broth warm.
In a large, heavy pot or a Dutch oven over medium-high heat, combine the oil and flour. Stirring slowly and constantly, make a dark brown roux, the color of chocolate, 20 to 25 minutes.
Add the chopped onions, bell peppers, chopped celery, garlic, and chopped sausage. Cook, stirring, until the vegetables are very soft, 8 to 10 minutes.
Add the reserved broth and stir until the roux mixture and broth are well combined. Bring to a boil, then reduce the heat to low and cook, uncovered, stirring occasionally, for 30 minutes. Gumbo will be thick. Add butter and let it melt into gumbo. Stir.
Add the chicken and the sliced sausage to the gumbo. Cook for 15 minutes. Remove from the heat and let sit for 5 minutes before skimming off any fat that has risen to the surface.
Stir in the green onions and parsley and serve the gumbo over rice in individual soup or bowls. Serves six.


Queenie played zydeco as she prepared gumbo. Here's a playlist.
"Scratch My Back" by Slim Harpo
"Let The Four Winds Blow" by Fats Domino
"My Toot-Toot" by John Fogarty
"Paper in My Shoe" by Boozoo Chavis
"Ma Brunette" by Beau Jocque
"Raywood, Texas" by Queen Ida
"Tu Le Ton Son Ton" by Clifton Chenier, live at St. Marks, Richmond, California
"Rosa Majeure" by Al Rapone, live at Dingwall's
"Swing That Thing" by Rosie Ledet
"1-10 Express" by Queen Ida and Freeze Guillory
Gil Michaels likes a nice mint julep at [email protected]. His writing is collected at AlamedaPost.com/Gil-Michaels