The Foodbank Players bring Romeo and Juliet to life at Healing Garden, Cal Shakes
The first time I directed Romeo and Juliet, featuring fourth graders at what is now Love Elementary School, the central question was "Oh gosh, oh golly, are they going to kiss?" We solved that problem by having Romeo hold Juliet's hand, then kiss his own. The audience went giggle berserk, so that worked. Once at Wood School with a wonderful quartet of star-crossed lovers, then thrice at Encinal. The 2000 show was an AUSD sponsored production with the rival high schools standing in as Capulets and Montagues. One Jet show was done in the round with an original song sung by our wonderful Juliet. In 2015 we performed outdoors in front of EHS with period costumes and the clang of dueling swords echoing down Central Avenue.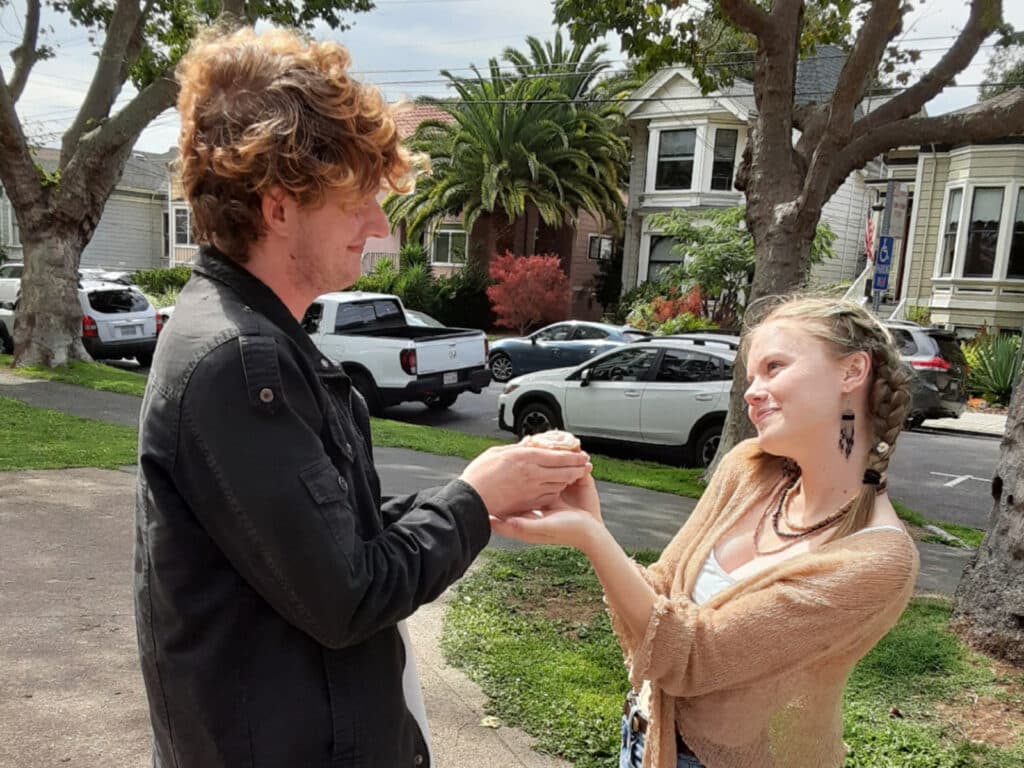 For each of those, the emphasis was on the extraordinary love story, how the star-crossed kids met and swooned and fell so fast for one another. Having seen the 1968 movie as a youth, then having taken my students in 1996 to see Claire Danes spy Leonardo DiCaprio through the fish tank, the romance always reverberated loudest. But in approaching this iconic play in 2023, and with the help of a thoughtful member of our company, I came to recognize that right alongside the theme of young love were those of violence and self-harm. Or as a dear friend summarized, Romeo and Juliet is a suicide story. And so in telling this story, from casting through rehearsals to our upcoming shows, we've been cognizant of the fact that too many people, too many young people and too many people in the queer and trans communities, are struggling with what many now call "unaliving."
Shakespeare famously said "to hold as 'twere the mirror up to nature," and this is what The Foodbank Players are doing with our Romeo and Juliet, revealing both the best and worst of who we are. From Juliet's well-intended parents seeking a husband for their daughter, to Romeo's pals trying to help him get over heartache, to Friar Lawrence, who hopes to end the violent rivalry through matrimony. I love this play, for it is forever modern. Romeo and Juliet fall beautifully in love, make foolish choices, then get caught up in circumstances beyond their control. The lights in their eyes glow with such hope and affection, yet it is a tragedy and thus ends tragically.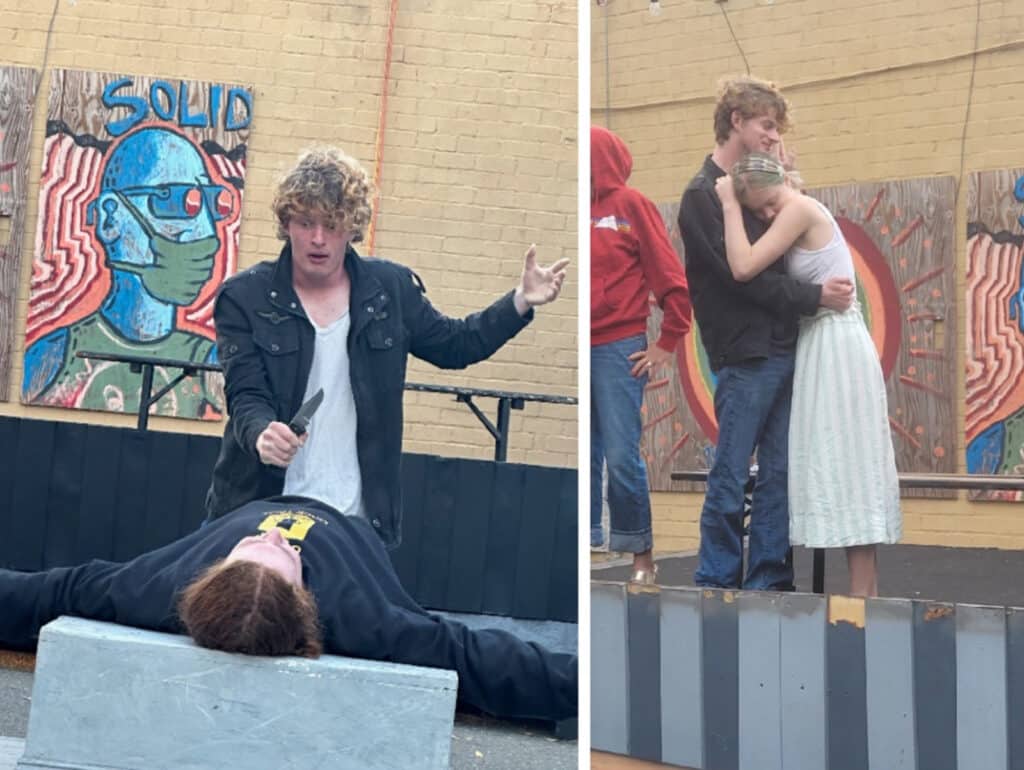 But here is the beauty—our version, performed by a cadre of talented and considerate actors, with remarkable young thespians playing the leads—is a testament to what theater can do. In coming to watch our show in the Healing Garden starting Saturday, September 16, you cannot help but see the hearts of all on stage, bravely donning the complex humanity of each character, working through each situation, with fidelity to the story, but fully aware that we live in hurtful times and must tread delicately with this play. I am so incredibly moved by the love and talent of our cast and crew. You will be too.
Romeo and Juliet will show September 16, 17, 23, 24, 30 and October 1 at 2 p.m. in the Healing Garden, 1435 Webster Street. On Friday, September 29, a special performance will take place on the Bruns Amphiteatre stage at Cal Shakes, 100 California Shakespeare Theater Way in Orinda, starting at 7 p.m. All performances are free with audiences encouraged to make donations to the Alameda Food Bank. For more information visit our website or check us out on Instagram @thefoodbankplayers.
Gene Kahane is the founder of The Foodbank Players, a lifelong teacher, and former Poet Laureate for the City of Alameda. Reach him at [email protected]. His writing is collected at AlamedaPost.com/Gene-Kahane.