Patti Cary is a second-generation Alamedan, and within moments of meeting her you can tell the island is in her blood. It's in her smile, her tone of voice, and her infectious laughter when she speaks of our city's secrets. For almost 15 years she has tried to bring the same joy and love of Alameda to her arts and entertainment company, FunAmeda Productions, which is now preparing its first feature-length film. Shot entirely in Alameda with a local cast and crew, the film's title is, of course, Alameda.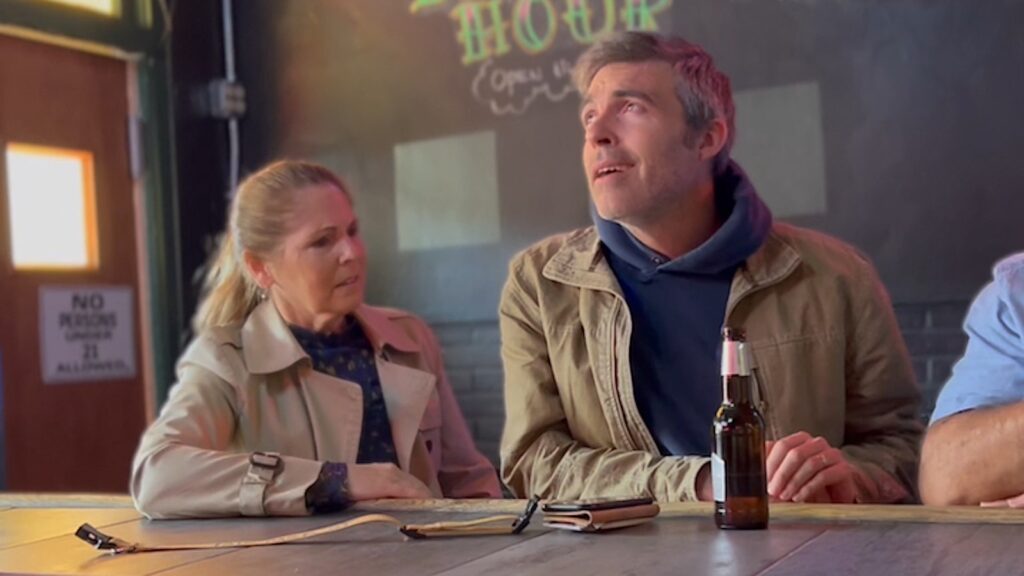 Since 2006, FunAmeda Productions has been known for several events, most notably Holiday Haunts, the city-wide Halloween house decorating contests in support of the Alameda Food Bank. Those contests made Cary fall even deeper in love with Alameda, and she channeled that into the production of her film. The idea for Alameda has been kicking around for several years, she said, and showcases the island itself as an important character.
Cary has been a writer and storyteller all her life. She grew up here as the child of another born-and-raised Alamedan. "Mom was the ultimate island girl," she recalled fondly. Cary's film follows the journey of a recently retired science teacher on a quest to solve the mystery of Rusty, a man gone missing, and Scout, the sweet dog he left behind. The teacher witnesses something near the Hornet that she can't explain. The film is a bittersweet love story to her hometown—with a supernatural twist.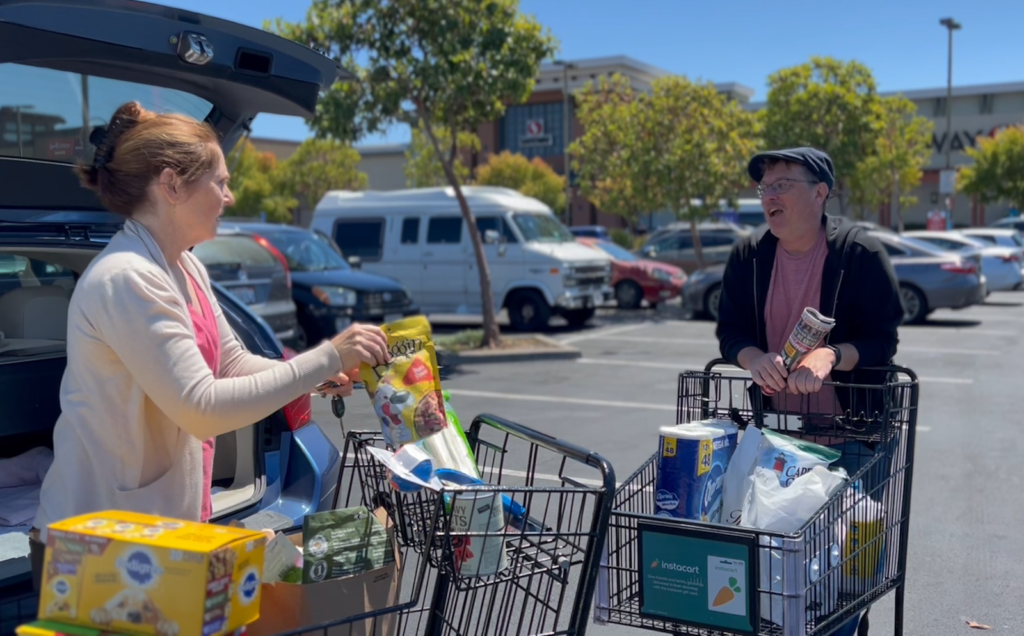 One of the movie's themes revolves around water, which is said to hold memory. Alameda, as an island, imparts that energy. The film spans a year on the island, featuring both the Fourth of July and Halloween, which promises to be both creepy and funny. It showcases the island's nooks and crannies, representing different perspectives from various parts of Alameda.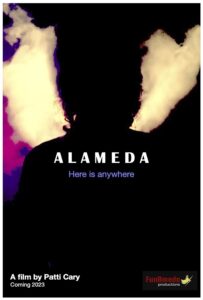 Cary firmly believes that Alameda is a special gem of a place, with its own unique quirks and charms that make it a wonderful place to call home. However, she is aware that all towns—including this one—have their challenges. Cary hopes her film will break down some barriers and inspire Alamedans to explore beyond their familiar surroundings. She wants viewers to understand that there's more to this place than the obviously beautiful places, and that venturing beyond those spots can lead to discovering the beauty of other areas on the island.
The film promotes an open-minded attitude towards the community, encouraging kindness and understanding towards all residents, regardless of background or location. She hopes her film might encourage more people to connect and engage with each other.
Alameda is currently in post-production, and the team hopes to start submitting it to film festivals in July. Cary's appreciation for Alameda and her dedication to showcasing its charm is inspiring. Hopefully we all will be able to witness the magic of Alameda on the big screen.
Learn more about the film from the FunAmeda website.
Contributing writer Colin Epstein is an artist and performer who covers local arts for the Alameda Post. Reach him at [email protected]. His writing is collected at AlamedaPost.com/Colin-Epstein.