If you've been anywhere near social media the past couple of months, you've probably seen the scary story—with a happy ending—of Valentina, a 13-month-old female French Bulldog who escaped from the Alta Star Harbor apartments at the former Del Monte building on Buena Vista Avenue on December 29. The little dog remained missing for almost two months before she was returned to her human mom, Deborah Lunn, on February 22. What happened during that 54-day journey was a lesson in courage, tenacity, the power of social media, and the fact that good people can prevail even under the worst of circumstances.
Valentina goes missing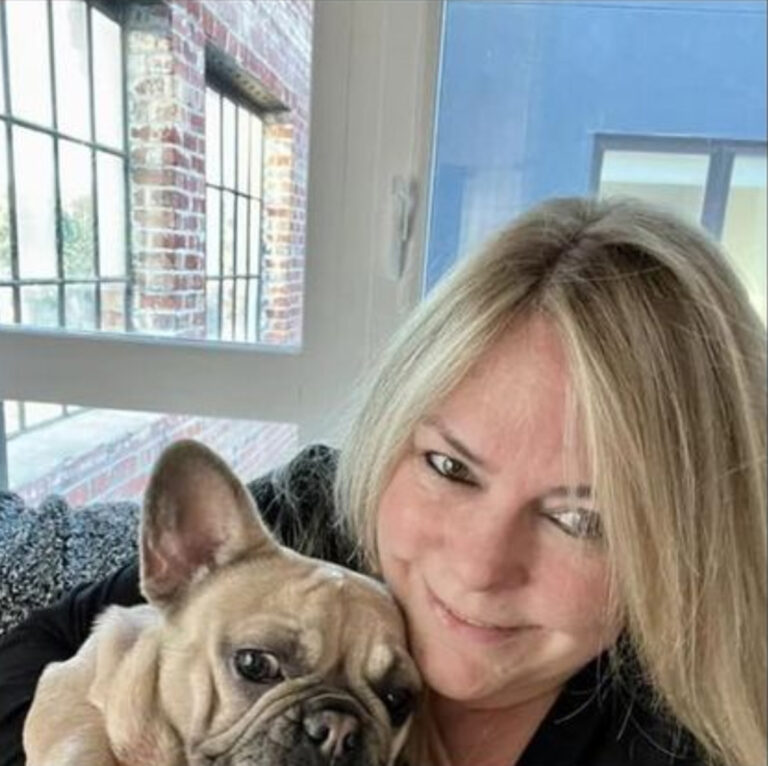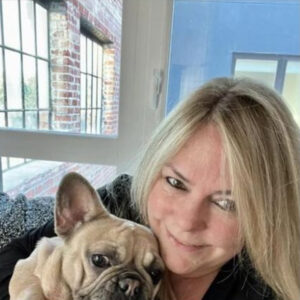 Construction work was underway at the apartment complex when Valentina ran out the front door and escaped the fenced area that surrounds the site. The little Frenchie has "high anxiety," said Lunn, who is the Property Director for Alta Star Harbor. Once Valentina got out, she kept running, and was "gone in 60 seconds," Lunn noted.
Lunn didn't waste a minute—or leave any stone unturned. She immediately contacted Petlink (the pet microchip company where Valentina was registered), Friends of the Alameda Animal Shelter (FAAS), Oakland Animal Services, and the BELFOR search team, which works with the construction company at the site. Then she filed a report with the Alameda Police Department, who would create and send out flyers, and contacted K9Reunite, a volunteer group that helps reunite lost pets and their families here in the Bay Area. She reached out to a pet detective and reviewed video footage from the complex cameras. She even met with the mail carrier to see if they would be willing to hand out flyers.
A heroic effort to bring her home
Next, Lunn saturated social media and news outlets with reports and requests for help. She posted on 20 Facebook pages and groups, five Instagram accounts, and 10 websites. She reached out to five newspapers and TV stations and emailed six animal shelters. And she made in-person visits to eight local veterinary clinics and to FAAS and the Alameda Fire Department.
"I put it so far out there, because it only takes that one person to see that one post," Lunn said. Almost everyone she contacted was kind and sympathetic, but no one knew where Valentina might be. Nevertheless, Lunn said, the support was very helpful as she went through 54 days without her beloved dog.
Valentina returns home safe
And then came the miracle. Lunn found out that Valentina was living in Brentwood—50 miles from Alameda—with a woman whose mother had seen the social media posts and  took the dog to a vet to be scanned for a microchip. The woman had bought Valentina from a man on the street near Children's Hospital in Oakland. The man claimed the dog was "the last of the litter" and wanted $500 for her. The Brentwood woman bought Valentina for $200 as a gift for her son, and kept the dog for almost two months before her mother intervened, and soon Valentina was returned to her home in Alameda.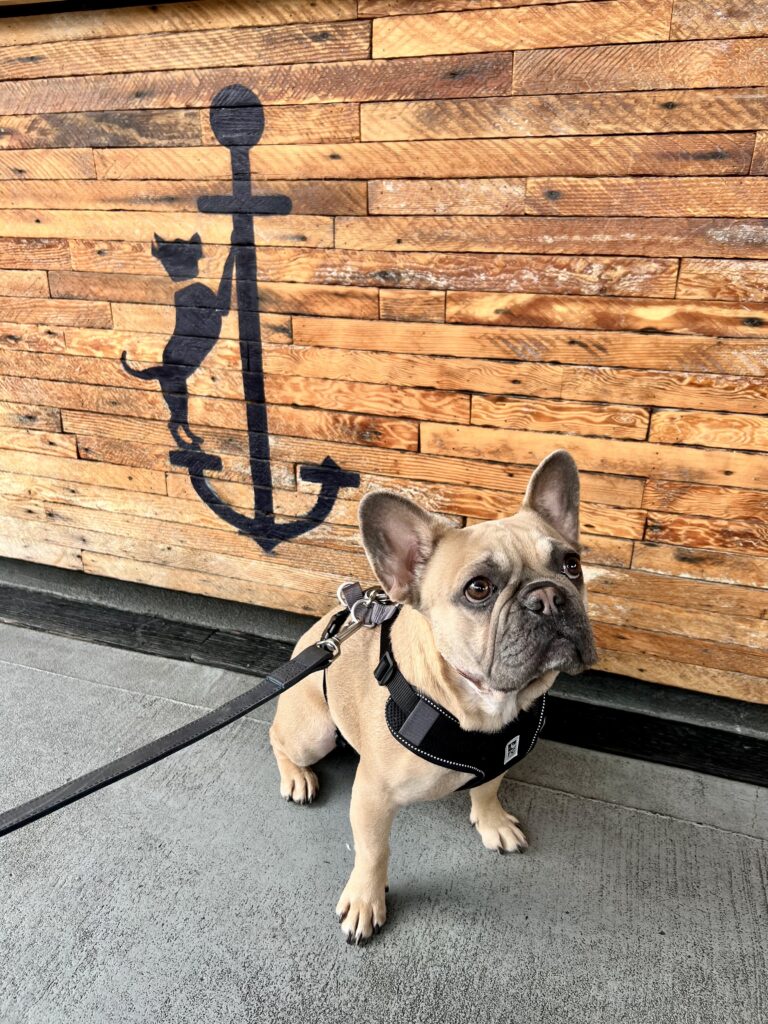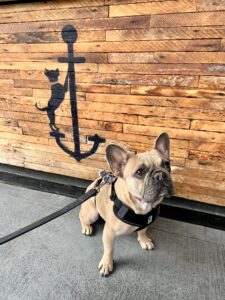 "Thank God there are still honest people out there who do the right thing," Lunn said. "I feel like the luckiest girl alive that my Valentina ran into one and she is safely back home." Lunn was thrilled and grateful to be reunited with Valentina. "I would like to thank the following people for their tips, prayers, support and words of encouragement, which helped me to get through those 54 days: John L. Lipp, CEO, Friends of the Alameda Animal Shelter; Madlen Saddik, President & CEO, Alameda Chamber & Economic Alliance; Adam Gillitt, Publisher, Alameda Post; and the entire community of Alameda, especially the members of (Facebook groups) Alameda Peeps, Alameda 94501, and Nextdoor."
As a footnote, Lunn noted that Valentina is currently being treated by a vet for bite marks on her jowls and increased anxiety and aggression. "She is on doggie Xanax," Lunn said. But the sweet little Frenchie is now reunited with her little sister, Gioia, who is "kind of a therapy dog for Valentina" and is helping with her anxiety.
The first outing they had after Valentina returned home was a trip to Mosley's Cafe at the Grand Marina for scrambled eggs and cheese. Life is good again.