There's a new name, but nothing else has changed at Taqueria Mi Burrito.
A line of customers was already waiting outside when Juan and Rosie Garcia reopened the doors to Ramiro & Sons Taqueria—now Taqueria Mi Burrito—at 11 a.m. on Saturday, March 18. It continued as a steady stream of customers stopped by throughout the day. At 6 p.m., the dinnertime line stretched out the door, onto the sidewalk, and into the parklet on the street.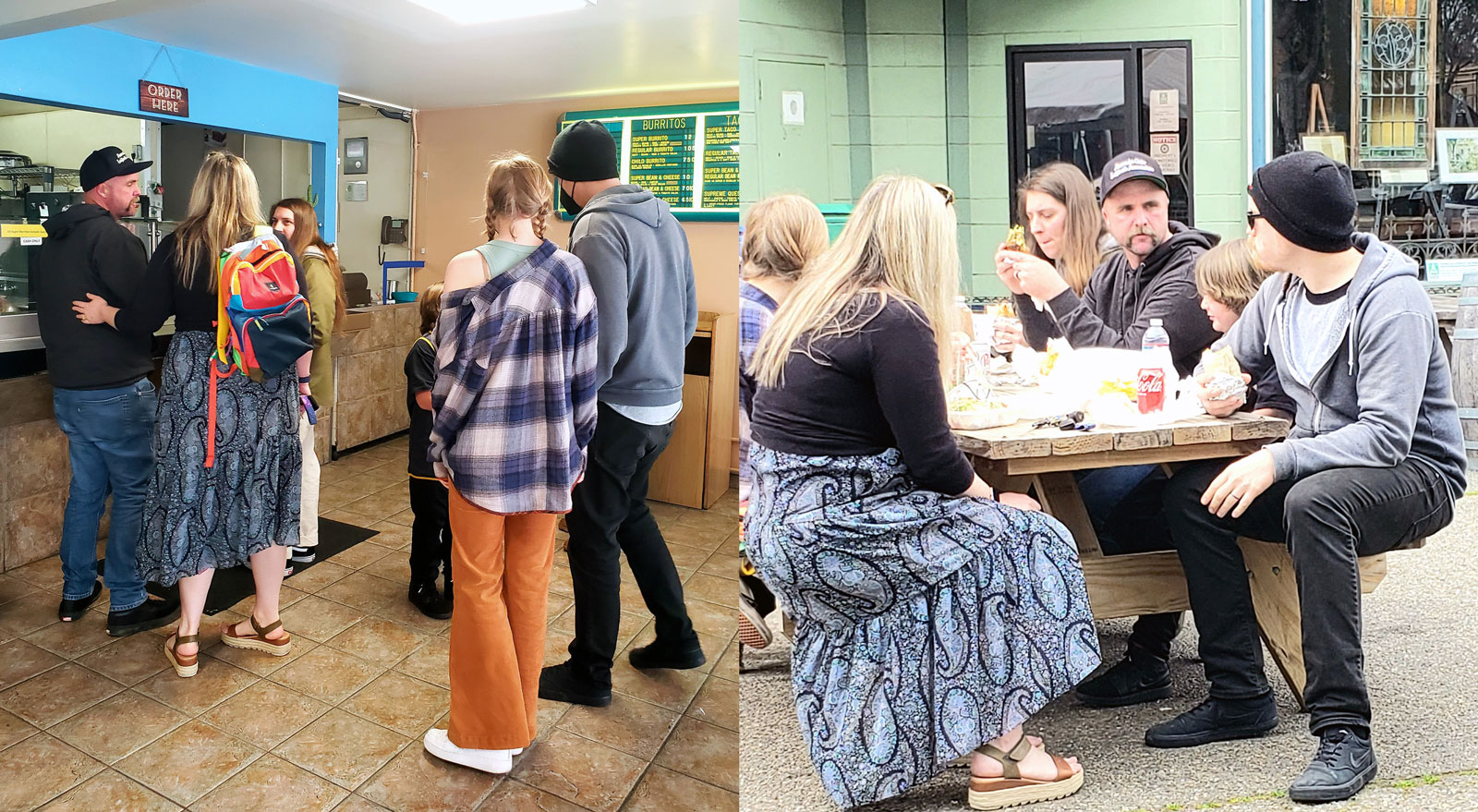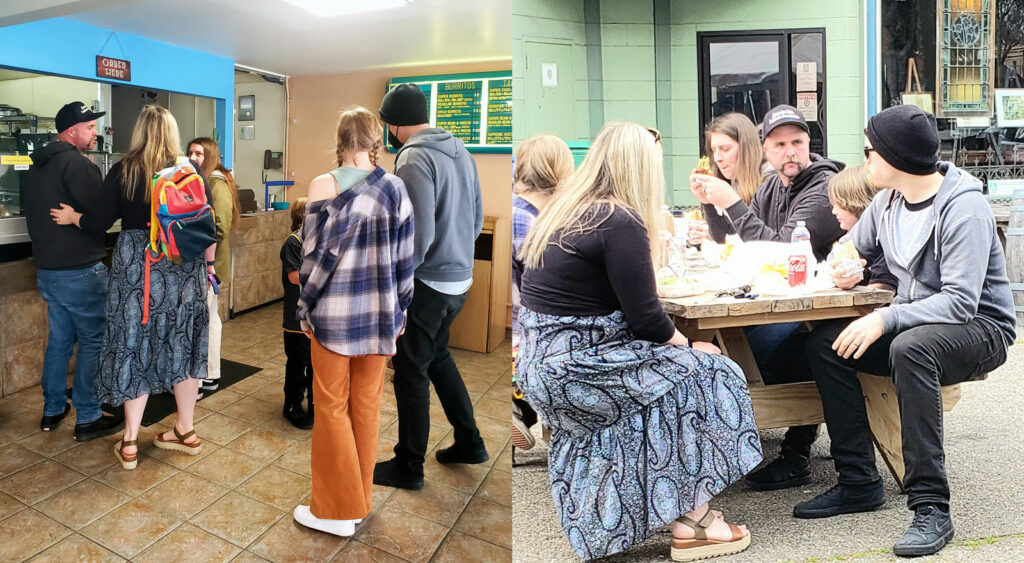 This was not an ordinary line. Nobody was impatient or grumpy. The neighborhood taqueria on Alameda Avenue had been closed for a little over two months, which felt like an eternity to their many loyal customers, so people were delighted to be there again. They were smiling, talking with each other, and texting friends to come and join them.
One woman said she had graduated from Alameda High School 23 years ago and was meeting up with former classmates who had walked across the street to eat lunch at the taqueria every day back then. Peeking through the door, she said, "This is so exciting. I am so happy. When they closed, we didn't know if that was the end."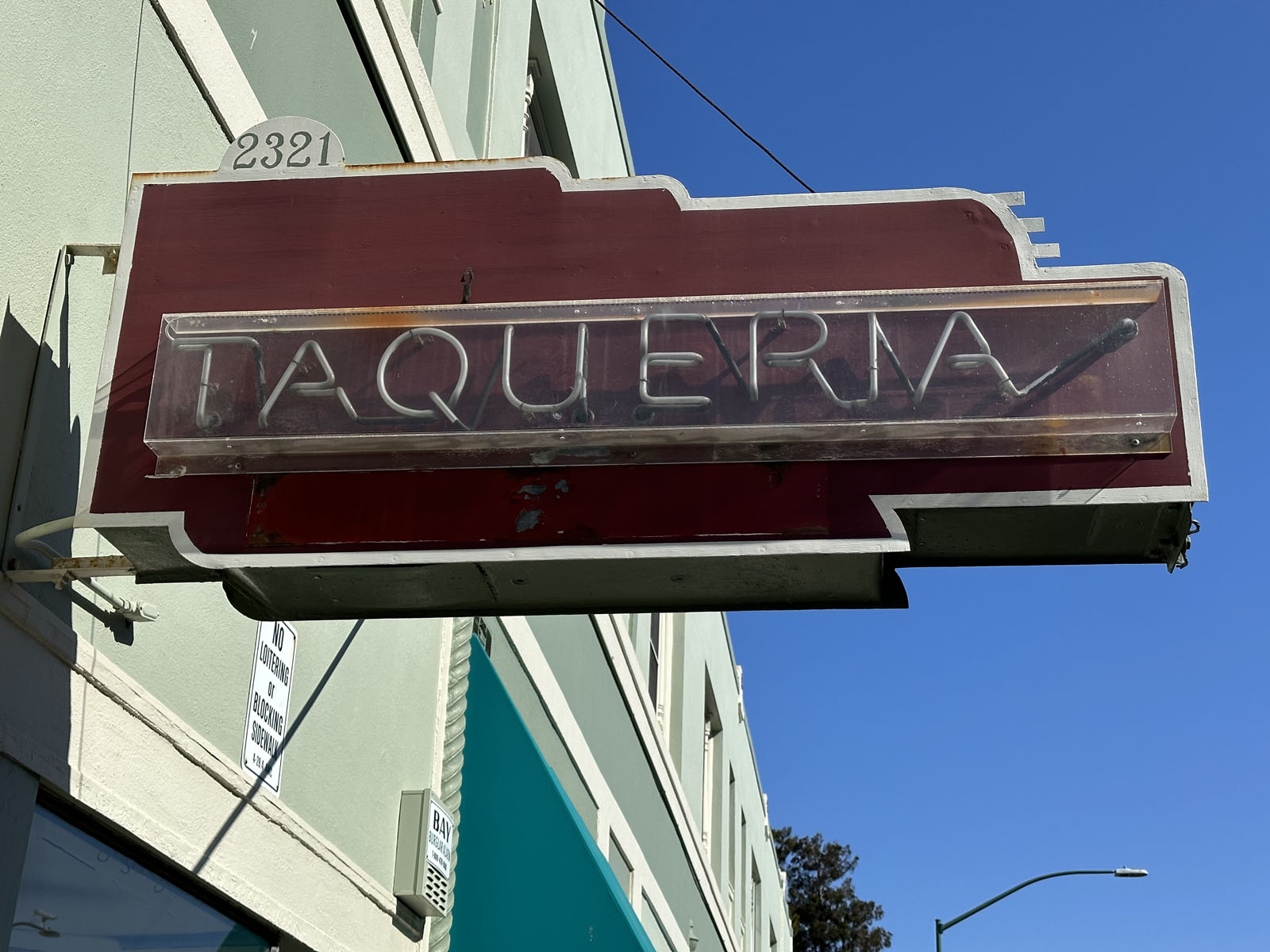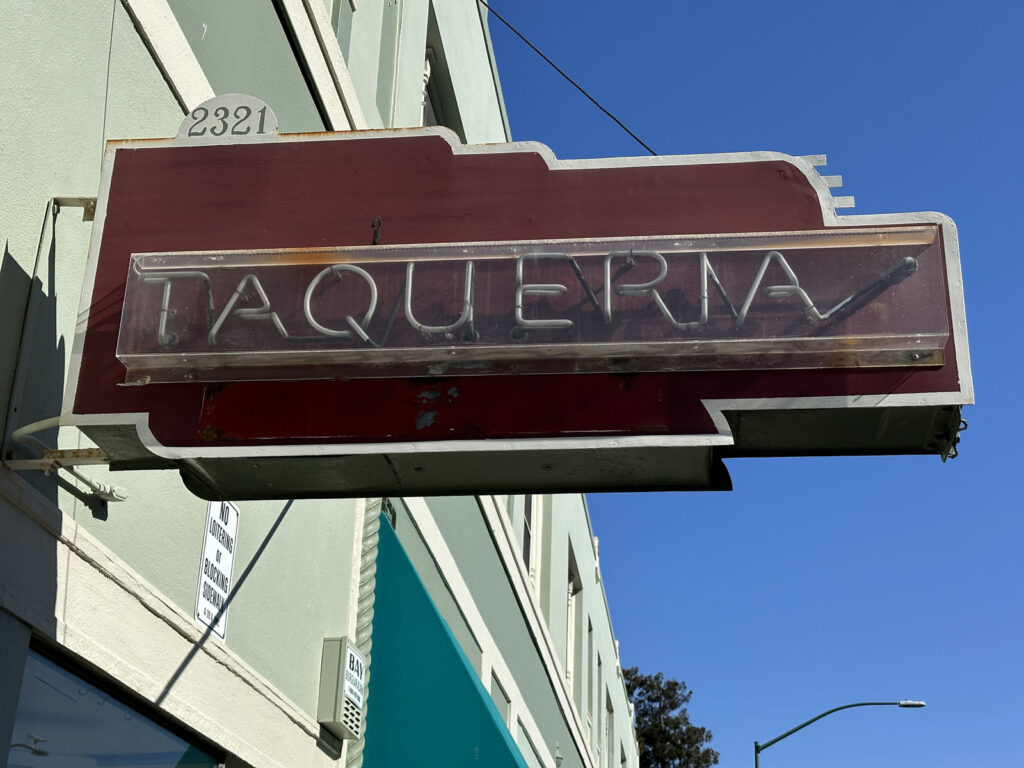 It was far from the end. And, as longtime manager Juan promised, nothing would change. The menu, the cooks, the ingredients, the simple yet friendly atmosphere, all were exactly as they always have been. Some of the regulars had feared that things might be different when the former owners retired and sold the business, but they were happy to discover that their fears were unwarranted.
"When I looked over the counter and saw the same line cook, I knew it would be fine," a longtime customer said. "I could practically set my clock by these burritos. And they are still so good. Just like they always have been."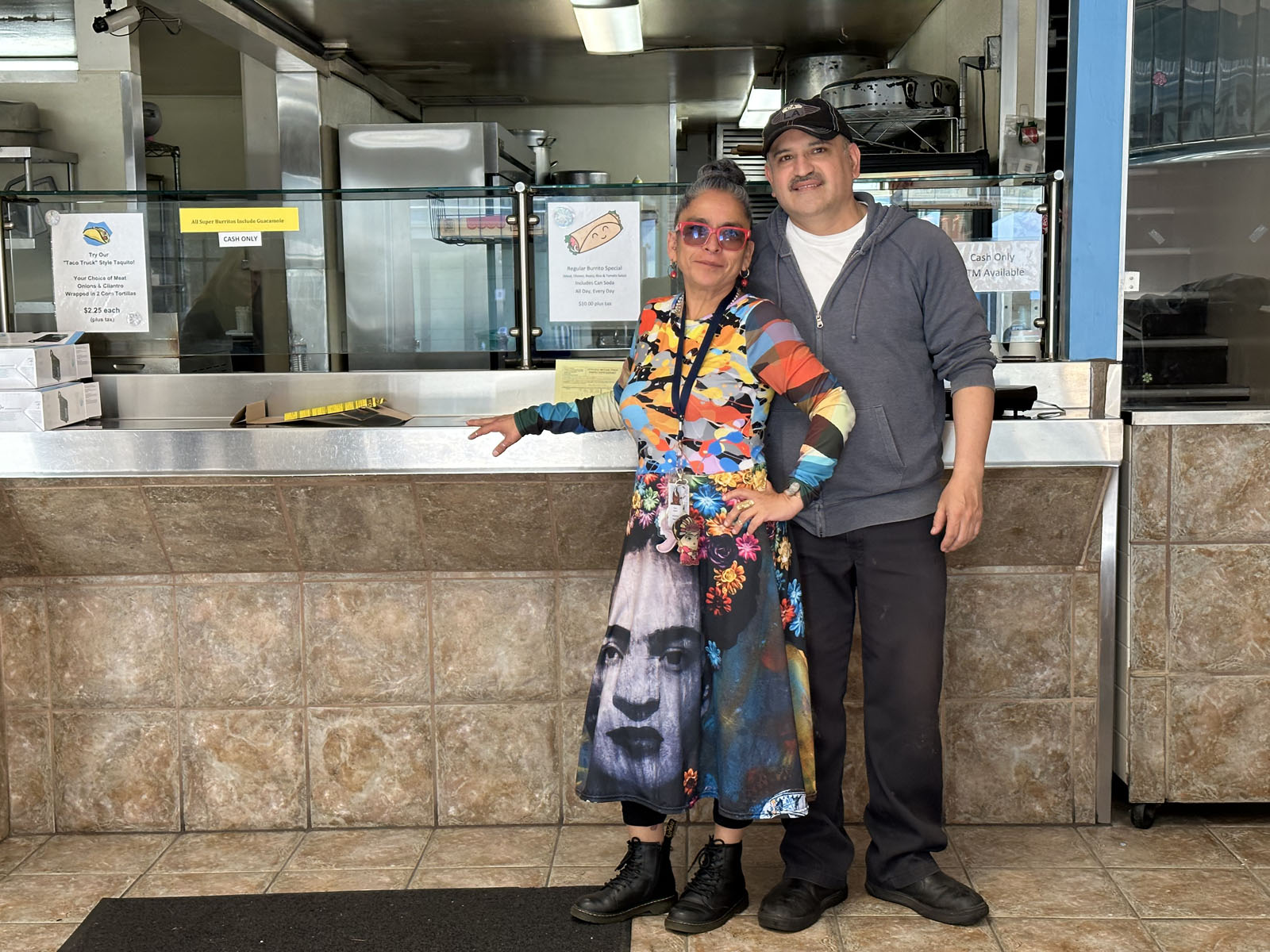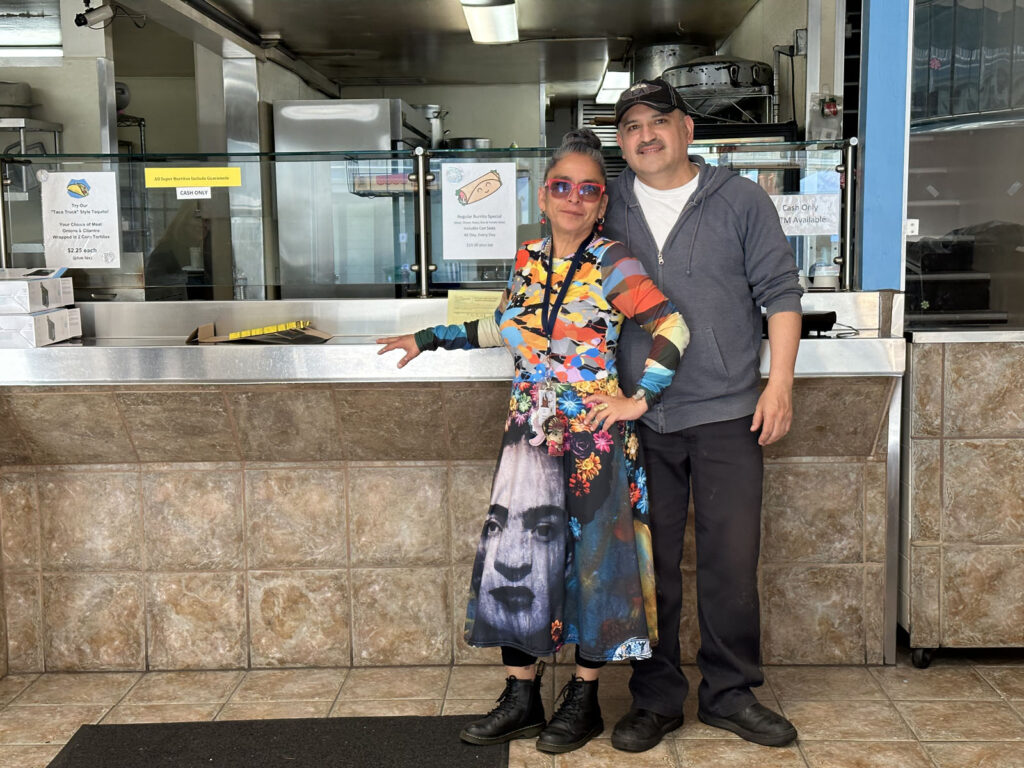 There's a lot at stake for a family-owned taqueria that opened its doors 38 years ago and has never moved or changed its menu. Customers have high expectations for a place that has become a beloved tradition in the community. The San Francisco Chronicle once described the unassuming neighborhood taqueria as "old school to the point where it feels like time travel." In this case, that's a major compliment. Ramiro Hernandez opened Ramiro & Sons in Alameda in 1985. Ten years earlier, he had founded Oakland's first taqueria—Talk of the Town/Taqueria Morelia—which is now the site of La Frontera but is still remembered for its delicious burritos.
Juan started working at Ramiro & Sons as a dishwasher in 1989. He was 15 years old. Before long, he was making burritos, and eventually he learned to cook everything on the menu. Shortly before Ramiro died in 2005, his wife and son, Kim and Nino Hernandez, started running the taqueria. In 2013, they promoted Juan to manager. At that time, he had been working there for 24 years. After another 10 years, in 2023, the owners decided to retire, and offered to sell the taqueria to Juan.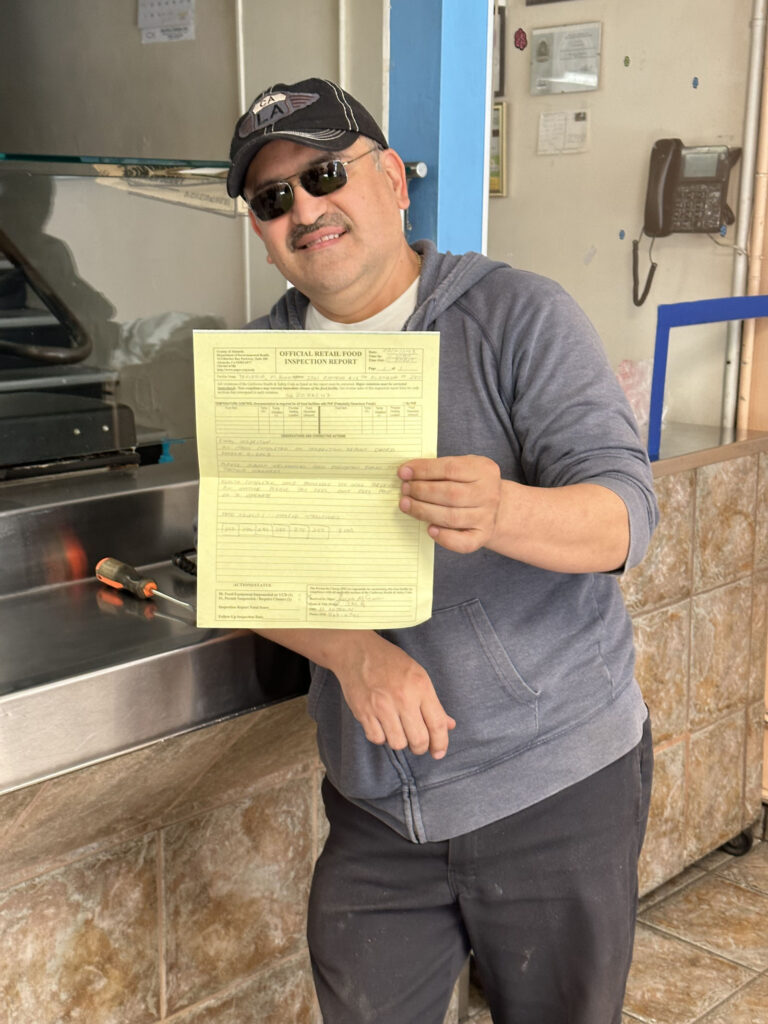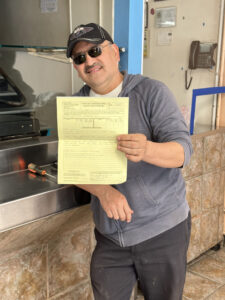 That was back in January. The business had to close while the sale, paperwork, and permits went through. The wait felt every bit as long to Juan and his wife Rosie as it did to their customers, many of whom came by on a regular basis and knocked on the door to find out when the taqueria would reopen. Finally, on March 1, Juan got the keys to the business, he said. On March 16, the Health Department inspection papers arrived, so Juan decided to reopen two days later, with the same business hours as always, 11 in the morning until 8 at night.
Was he nervous? "A little bit," he said. "But, you know, I already know how to do everything, so it's no big problem." The only thing he wasn't thrilled about was all the paperwork, but Rosie said she would deal with that. "That's a relief for me," he said.
Rosie works at Maya Lin School as the attendance clerk and nurse clerk, so she's accustomed to paperwork. "I'm so happy for Juan because he's been here all his life," she said. "I'm just here to support him."
Rosie had her hands full on opening day. Between greeting and hugging customers who by now have become friends and family, she had to deal with an unexpected problem. The new system that allows the taqueria to accept cards for payment failed to work properly. She had to call in a tech person, but the system still wasn't working at noon—and they no longer have ATMs on the premises like they did during the cash-only days. The reopening announcement published by the Alameda Post—shared and seen by many hundreds of people across social media networks—had stated that cards would now be accepted as payment, so there was no way to know how many customers were expecting to pay that way.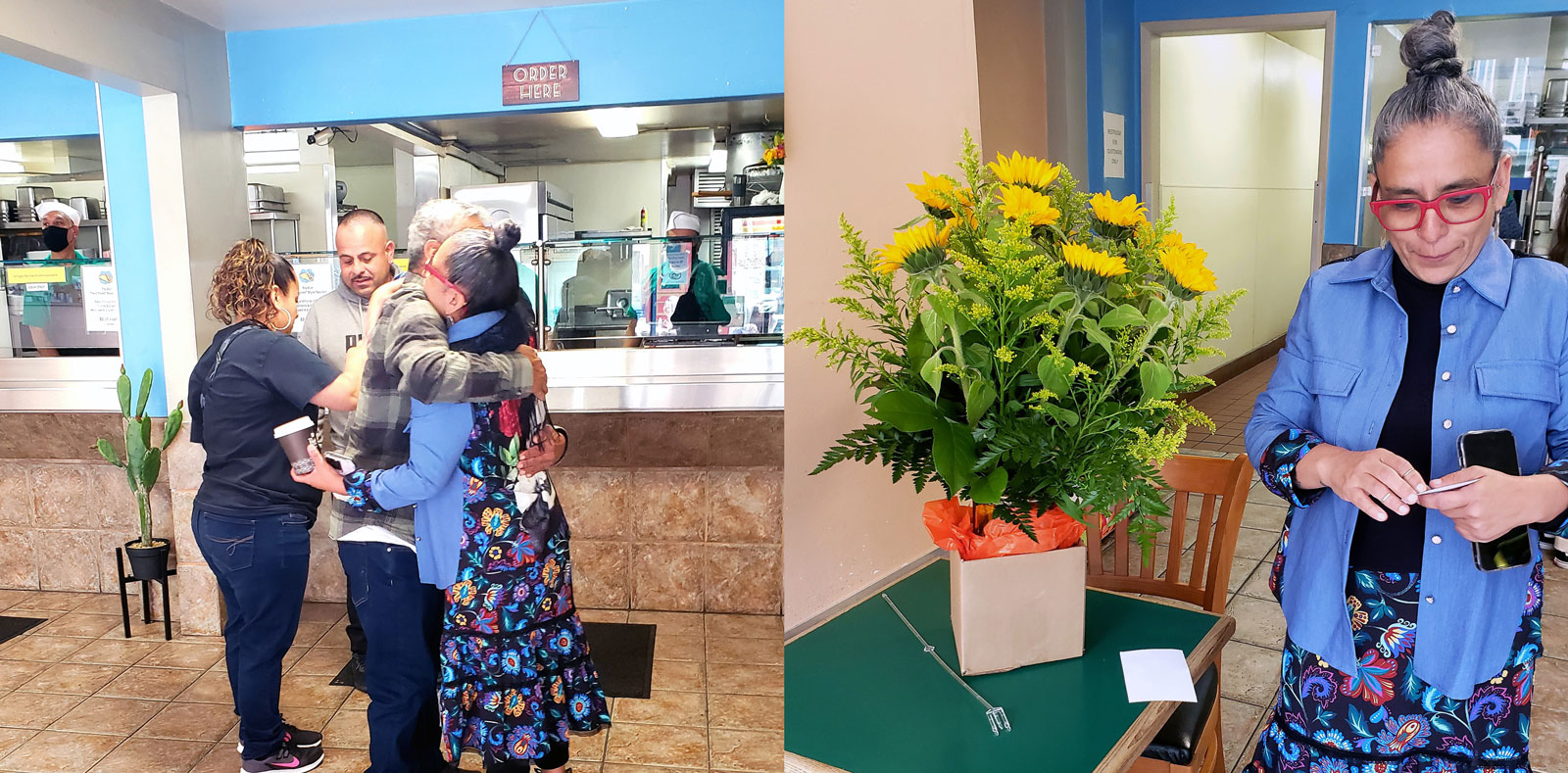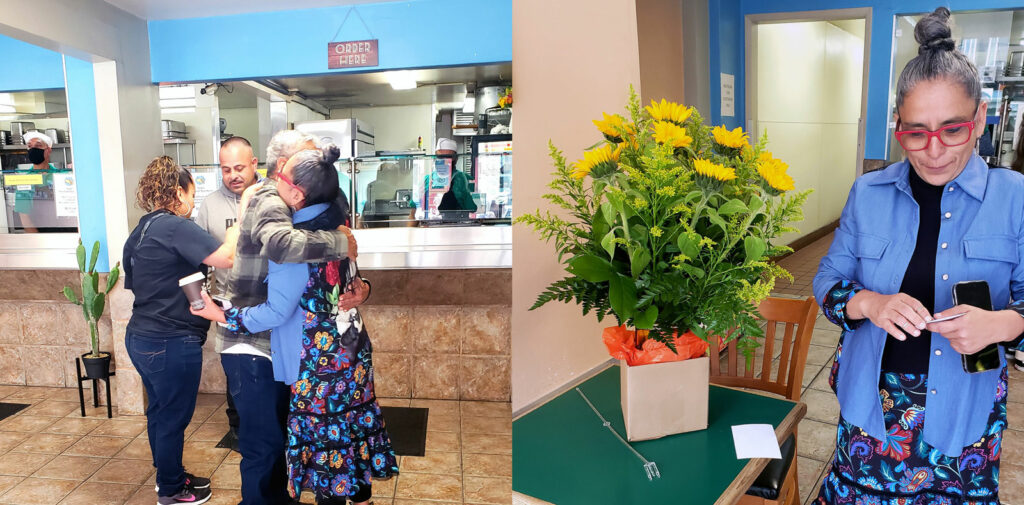 Even that little glitch didn't upset the crowd of happy people who were delighted that their favorite taqueria was again open for business. Most of the regulars expected to pay by cash anyway, as they always had. One man who didn't have quite enough to cover his tab simply smiled and excused himself politely as he and his son walked to a nearby ATM to get more cash. No biggie. When he returned, he was still smiling.
"We're good," he said, tapping his pocket. "Old school."
Liz Barrett is the Copy Editor of the Alameda Post and writes about our community. Contact her via [email protected]. Her writing is collected at AlamedaPost.com/Liz-Barrett.