Gayle, our perky 1980s rock-star-style waitress, wrestled the champagne-laden ice bucket down the aisle. Champagne Rosie, sitting across the table from me, was beaming in the Galleon restaurant's subdued lighting. (The Galleon, or Neptune's Galleon, was located where the Pacific Lighthouse restaurant now stands.)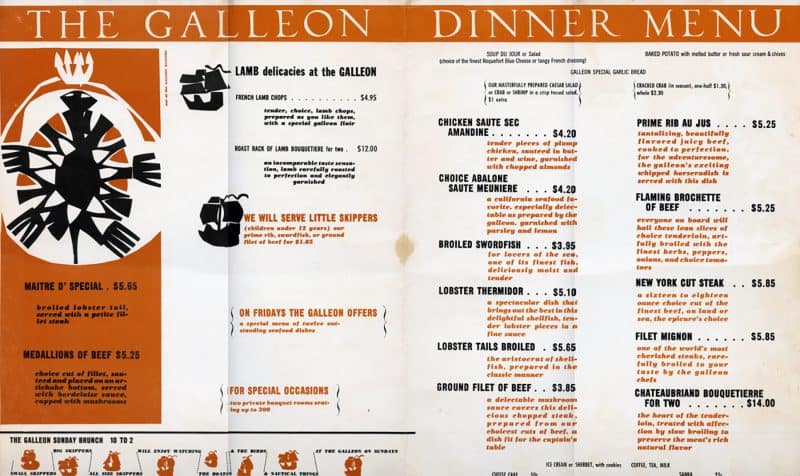 Gayle deftly pulled the champagne bottle from the bucket and exclaimed, "Wow, Schramsberg Rosé! I wish someone would buy me a bottle this good."
I became irate. "I did, but you stood me up," I said. "I offered you a hot air balloon ride, a Dom Pérignon champagne brunch, a mud bath in Calistoga, and dinner at Meadowood, and you didn't show up!"
Gayle stared daggers at me and barked, "I apologized a million times for that."
Champagne Rosie chimed in. "The only good part is that he shared the brunch and the Dom Pérignon with me, so anytime you want to stand him up, be my guest."
Gayle snickered. "See, you jerk, your mom still loves me."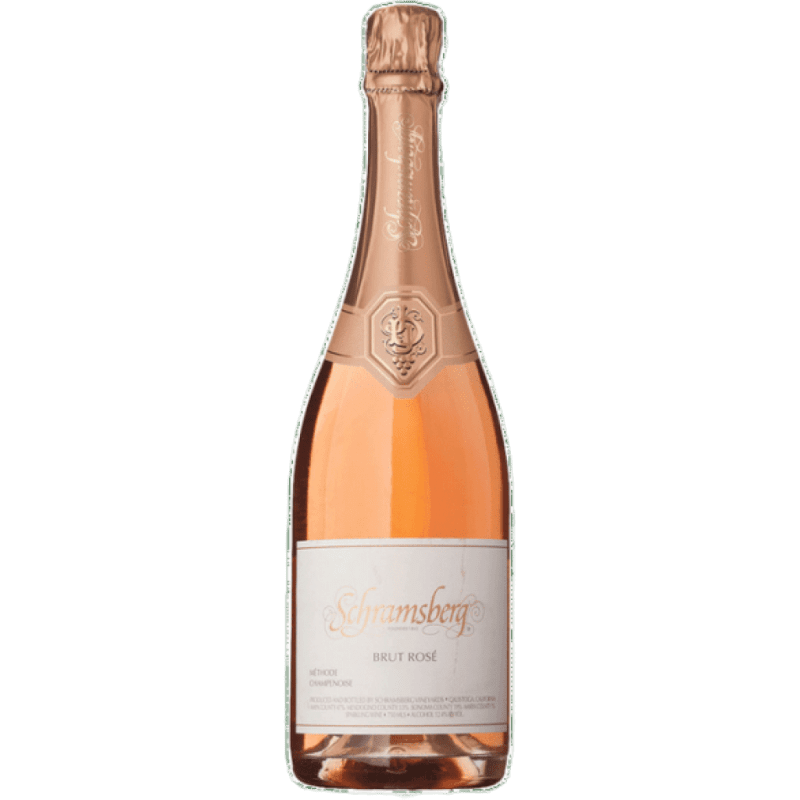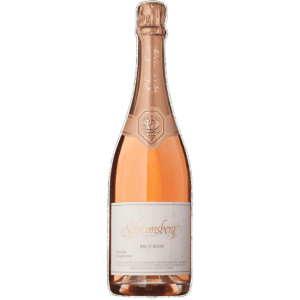 I was totally smitten with Gayle. With my awful W.C. Fields impersonation, I croaked, "Say, are you gonna pour that stuff, or are you gonna dance with it?"
"Hey mom, why is that guy at the Bickersons' table staring at you?"she asked.
"Why is it the Bickersons' table?" I inquired.
Gayle shook her head and explained. "Every time they come in, the older guy who is staring at mom and the younger, greasy-haired guy with the ponytail bicker about politics," she said. "One time the older guy smacked greasy in the head. The young girl next to greasy sits there, weeps, and dabs her eyes, and the woman next to staring-man just sits and smiles. No waiter likes that table."
Suddenly she gasped. "Oh my God, staring-man is coming up here! I'll be right back."
A few seconds later, a thin, 40-ish brown-haired man in a wrinkled white dress shirt and short yellow tie appeared, leaning over our table and closely admiring Champagne Rosie. He glared at our champagne bucket, and in a loud, radio announcer's voice exclaimed, "Wow, you folks go whole hog.
Wine with a cork!"
As he continued to stare at Champagne Rosie, his rant began. "My apologies for intruding on you folks, but I saw a familiar face and just had to ask her, 'how are things at Dibble Pontiac?'"
Champagne Rosie looked confused. "Fine, I guess," she answered.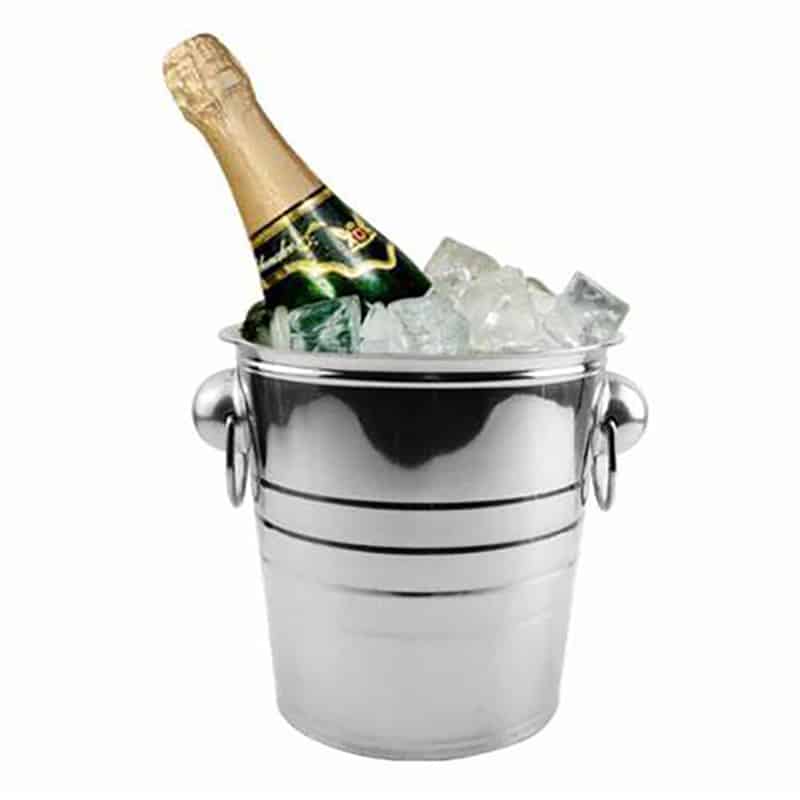 "Well, that's just great. Your two bosses, Skip and Scooter, are two of my closest friends. So, how are Jesse in finance, Ralph down there in carburetors, and Ramon in radiators?"
"Fine, I guess," Champagne Rosie replied.
Gayle reappeared, and staring-man repeated, "Oh, my humblest apologies for intruding on your evening."
Gayle glared at him, looked at us, and asked, "You guys want the usual?"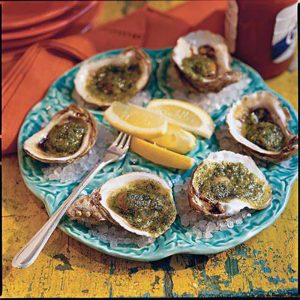 "Yeah," I answered. "Oysters Rockefeller, calamari fritti, abalone meunière for mom, and I'll have linguine and mussels. And bring us another bottle of Schramsberg."
Staring-man looked at me in amazement and bellowed, "Wow, pal, you really know how to tie on the old feedbag!"
I looked at him with disgust and barked, "Is there anything else?"
Staring-man sensed my annoyance, and for the third time bellowed, "Again, my profuse apologies for the intrusion."
Oblivious to the meaninglessness of his apologies, he continued his rant at Champagne Rosie. "Now, the reason I came up here is for my wife Charlene," he said as he waved at the constantly smiling woman below. She waved back, smiling.
"Is she happy when she smiles like that, or is it a neurological thing?"I asked.
Staring-man was nonplussed. "She's always been happy like that, bless her heart," he replied. "One time our house was on fire, and she just kept smiling. When she gave birth to our daughter down there, she screamed in agony but never stopped smiling. The family was upset when she kept smiling at her father's funeral, but that's our happy Charlene."
" Maybe she should be in politics," I offered.
Staring-man agreed, and then asked Champagne Rosie, "Do you know what happened to Mimi, the gal that was married to Luigi in your upholstery department? She's the one with the rare psychological disorder that made her seek perpetual nourishment. The last time we saw her, she was quite heavy."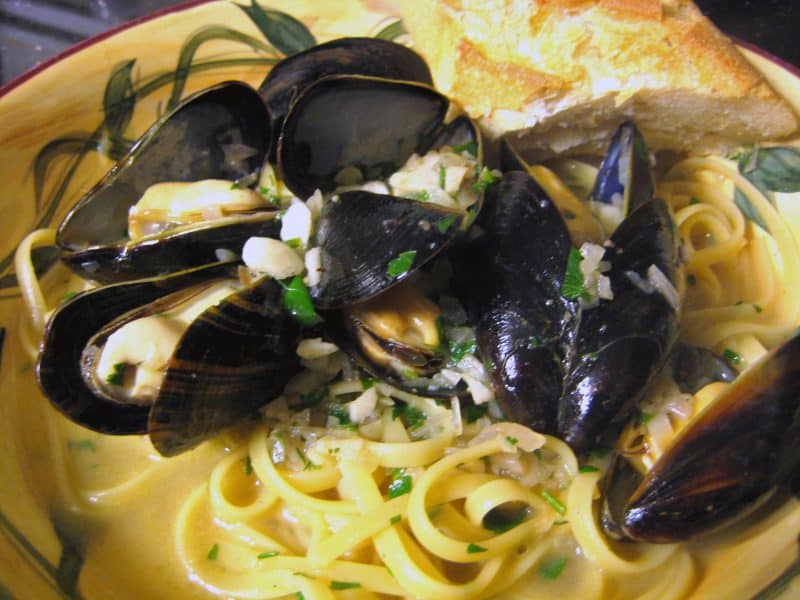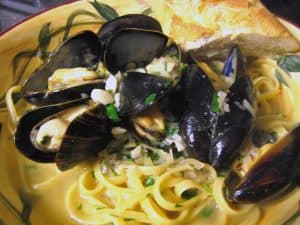 His tale continued. "We took her to our Pentecostal church service, just to see if the Holy Spirit could chase away the demon of gluttony. There we were, all speaking in tongues, while she sat in her oversized wheelchair, ordering a pizza. That was the first time I ever saw Charlene lose her smile, so I knew Mimi's case was hopeless. So Charlene is wondering, how are Mimi and Luigi doing?"
"Fine, I guess," Champagne Rosie responded.
"Well, that's great!" Staring-man waved at Charlene and yelled, "Hey honey, she says Mimi and Luigi are fine." Charlene waved back and smiled, of course.
Just as Gayle returned with our appetizers, staring-man loudly uttered his final apologies and returned to his table.
I stared blankly at Champagne Rosie, and in a slow cadence asked, "Who … was that?"
She chortled as she answered, "How the hell should I know?"
A few weeks later, the mysterious staring-man spotted Champagne Rosie at Safeway and asked a similar slew of questions, to which she simply repeated her ubiquitous three-word answer: "Fine, I guess."
Gil Michaels is fine, I guess at [email protected]. His writing is collected at AlamedaPost.com/Gil-Michaels