Bear's-Eye View of Alameda for October 9, 2022.
As I mentioned last week, I will be including a link to a Halloween themed song for you to listen to while reading my latest report. This week, my human companion was inspired by the "SPOOKY" sign I found on a walk and suggested I use "Spooky" by Dennis Yost and the Classics Four.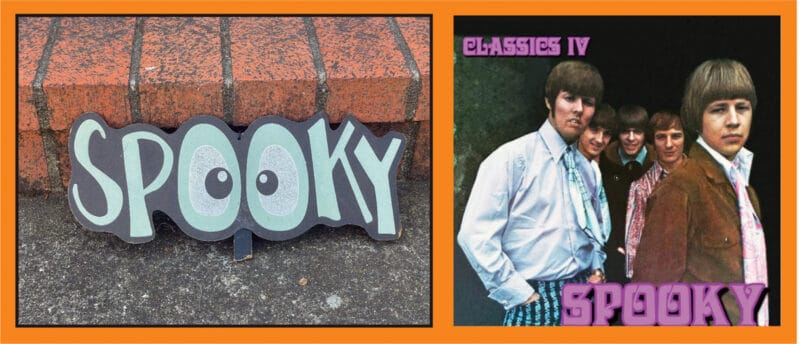 I wasn't sure about this particular song until I listened to the lyrics:
"Just like a ghost you've been a hauntin' my dreams. So, I'll propose…[drum cymbal]…  [drum cymbal]… on Halloween."
Jeff says, it's classic rock with a great saxophone solo. I was thinking it might go back under that rock.
While Halloween will continue to dominate my weekly reports, I did want to be sure to report on Alameda's inaugural Pride event at Chochenyo Park yesterday. Many other people have already posted pictures of the crowd and the main attractions.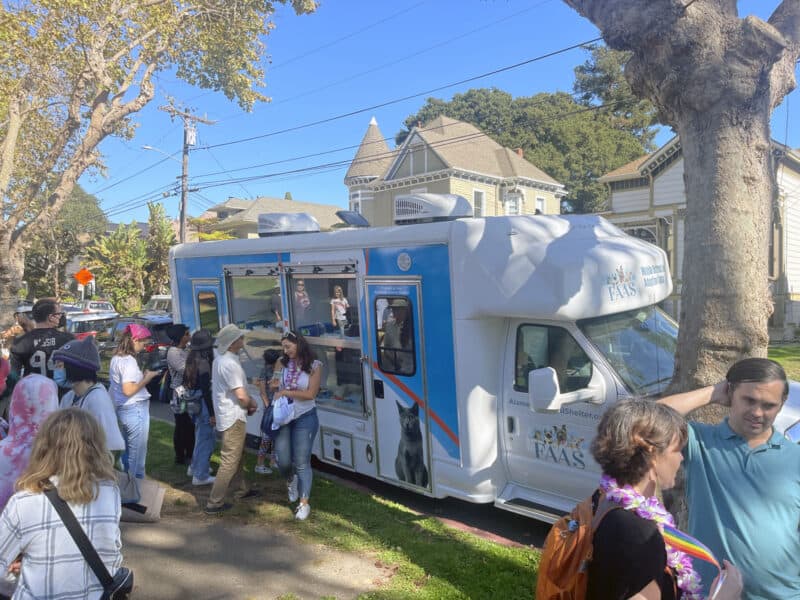 So, I just included a few images of things you might have missed. Most important to me was the FAAS Mobile Outreach and Adoption Van, which was parked on the street but still managed to attract a crowd.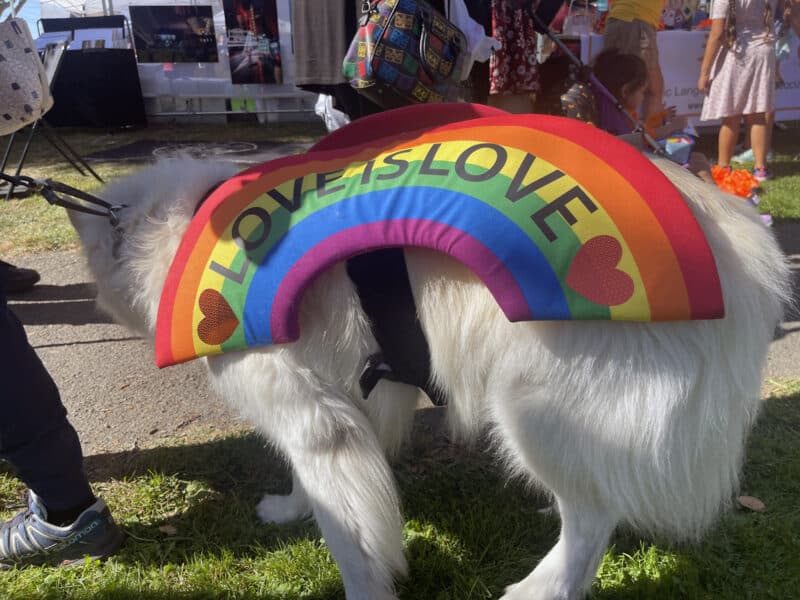 Then, there was the big white furry dog wearing the "coat" with the rainbow colors, hearts, and the words "Love is Love." All in all, it was well attended and very successful.
OK. On to Halloween stuff.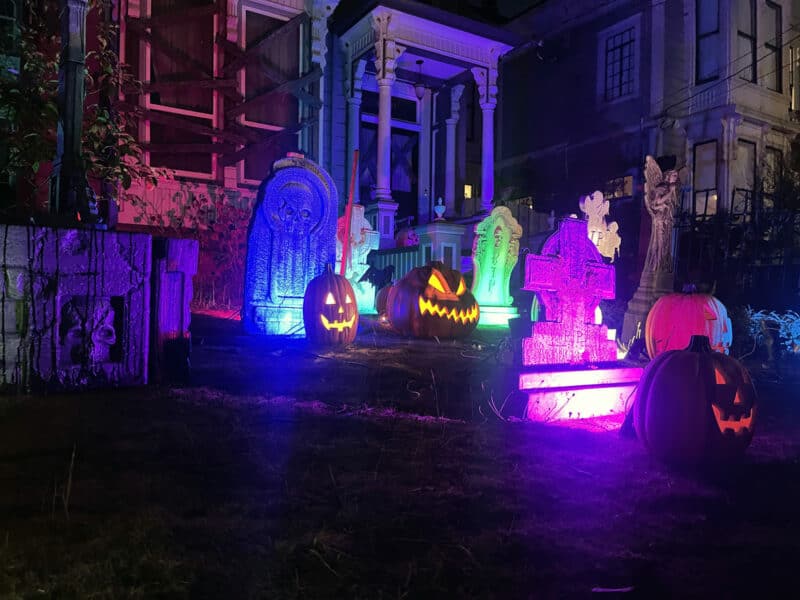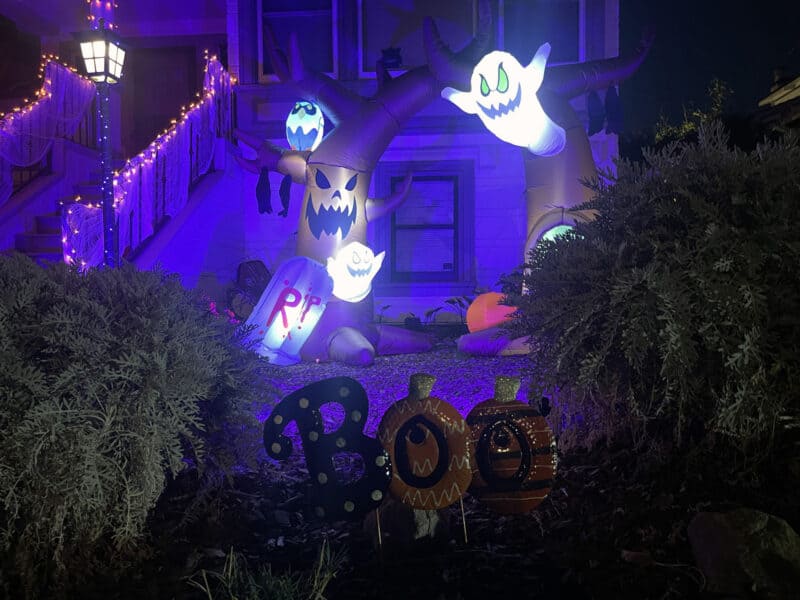 This week, I upped my night walks to take advantage of the yard displays that are better viewed at night. There are two on Santa Clara Avenue near the Mastick Senior Center that are pretty awesome and worth the stroll.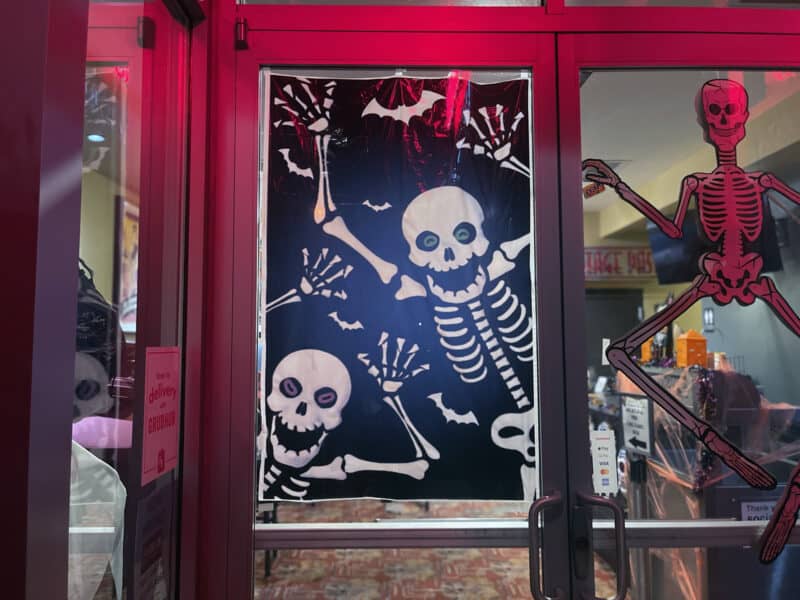 While walking the Park Street area, I noticed the "Back Stage" door with two scary skeletons in the window.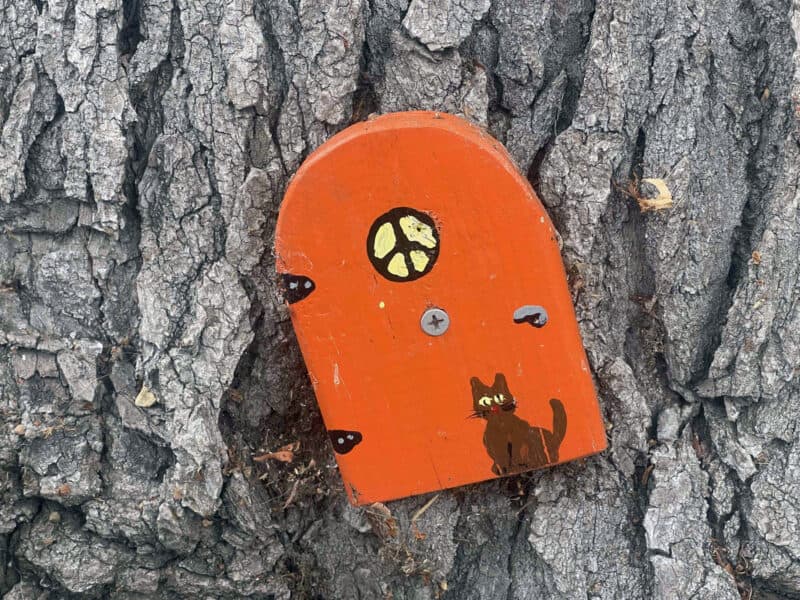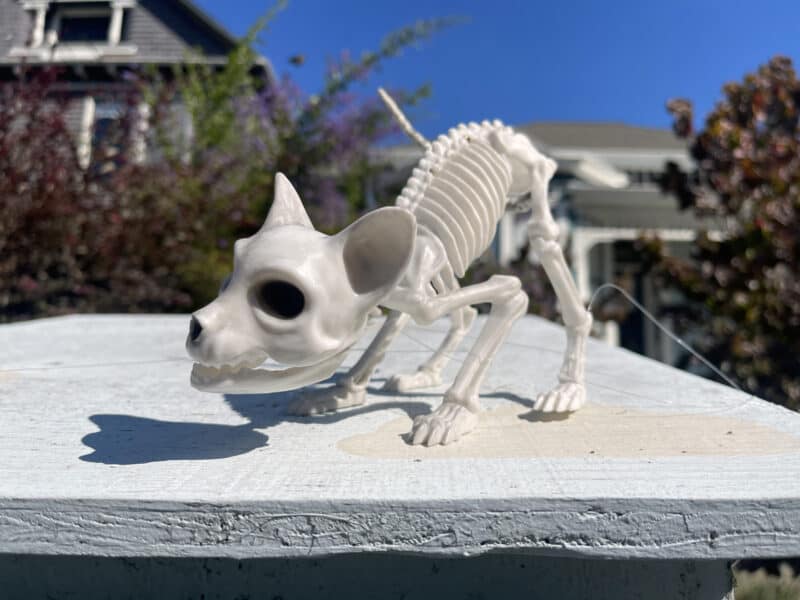 On my Wednesday walk along Alameda Avenue, I revisited the permanent fairy door installation that has the peace sign and infamous black cat, and I noticed a cat skeleton had appeared on the roof of one of Alameda's little libraries.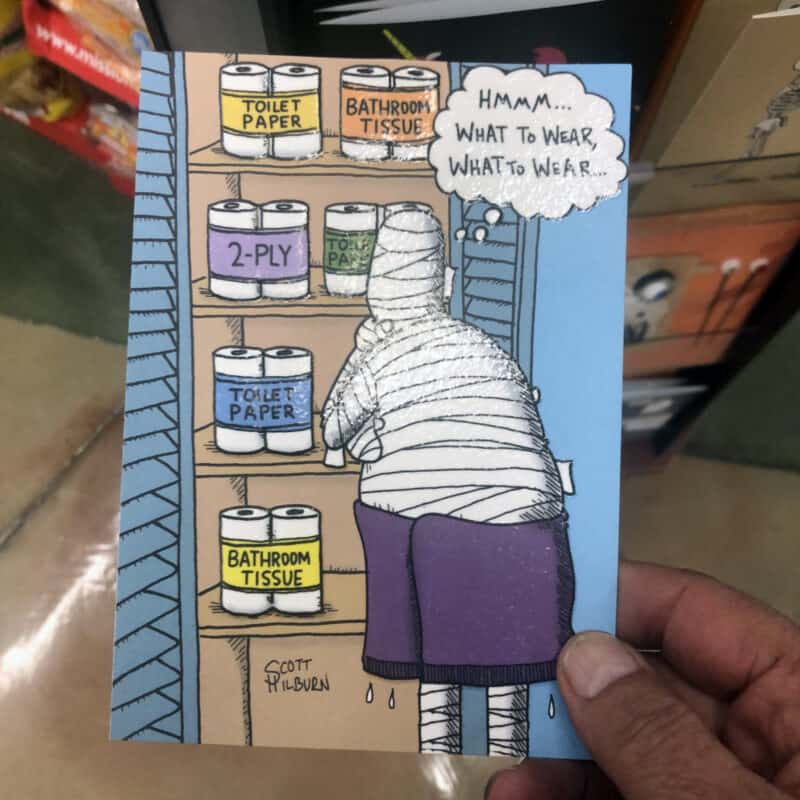 The card of the week is an old favorite that appeared in an October, 2020 report showing a mummy deciding what outfit to wear.
I am still taking suggestions for any locations with great Halloween decorations that you think I should be checking out, especially on the West End of the island and the neighborhoods of Bay Farm and Harbor Bay.
Also, I am still thinking about having a virtual canine costume contest. Any thoughts from readers would be greatly appreciated. Does anyone think we could pull off a real time pet costume parade?
The sidewalk in front of Alameda High is really wide. I would need help to pull this off. Any human companions out there willing to help out on a real pet parade?? Please email Jeff if you are. No experience necessary.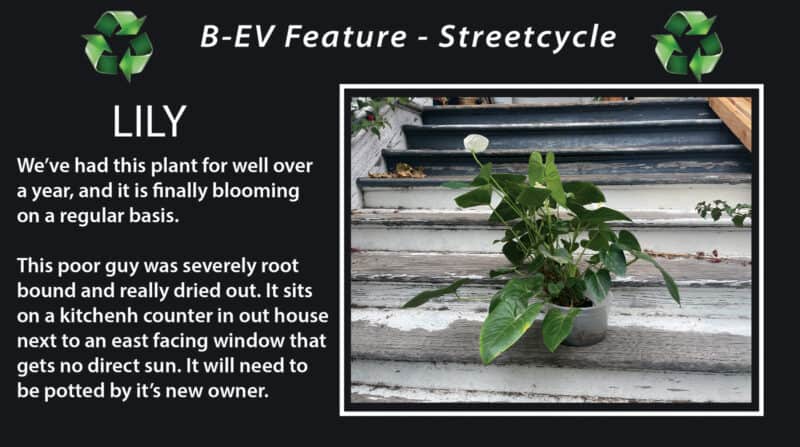 Streetcycle returns this week with another rescue plant looking for a good home. The first one to contact Jeff at [email protected] will get the plant.
Looking forward to more scary yard displays and the full moon.
Mouf, Roving Reporter
Bear's-Eye View of Alameda
Mouf and his human companion can be reached via [email protected]om. Their stories are collected at AlamedaPost.com/Jeff-Cambra/. All photos by Jeff Cambra.