Bear's-Eye View of Alameda for October 1, 2023
This past week saw a major shift to the fall season both in weather and scenery here in Alameda—which just so happened to coincide with my favorite holiday season, Halloween. I love this tradition, and judging by last year's reports, so do Alameda residents.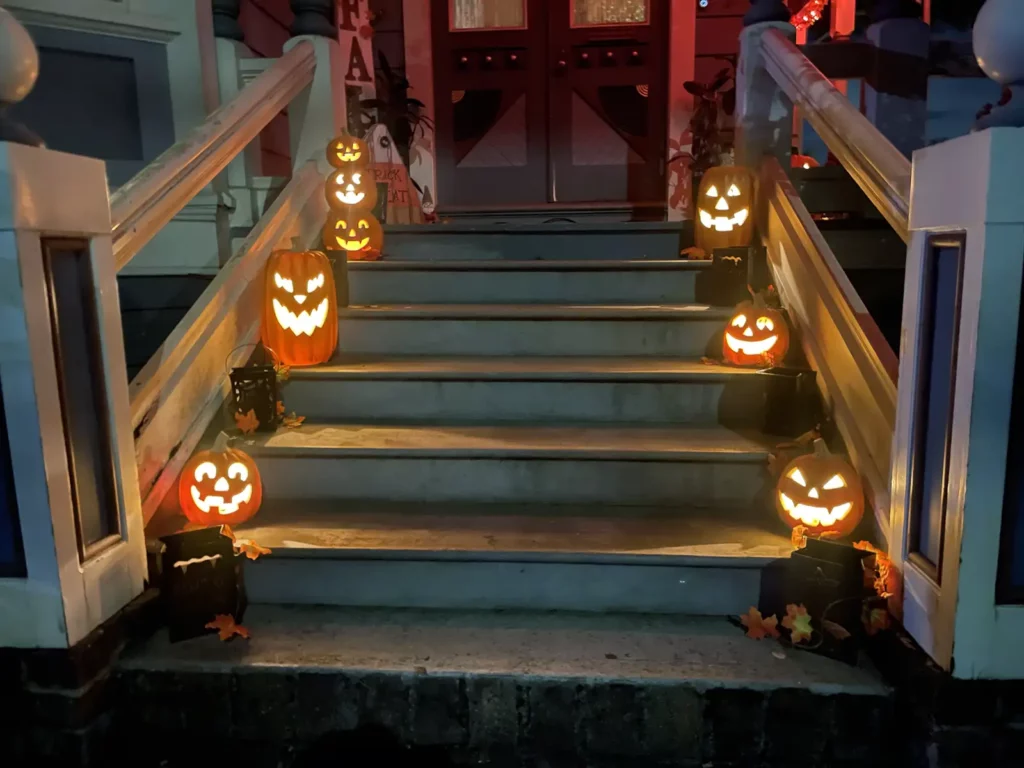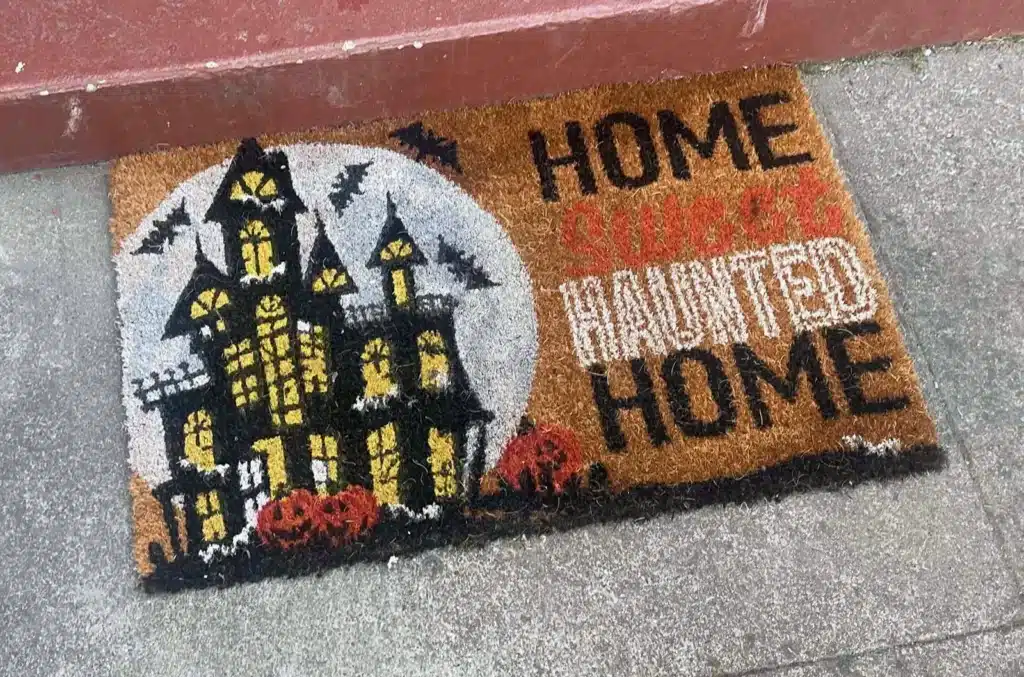 A few people already have their decorations up, including pumpkins on stoops and scary welcome mats.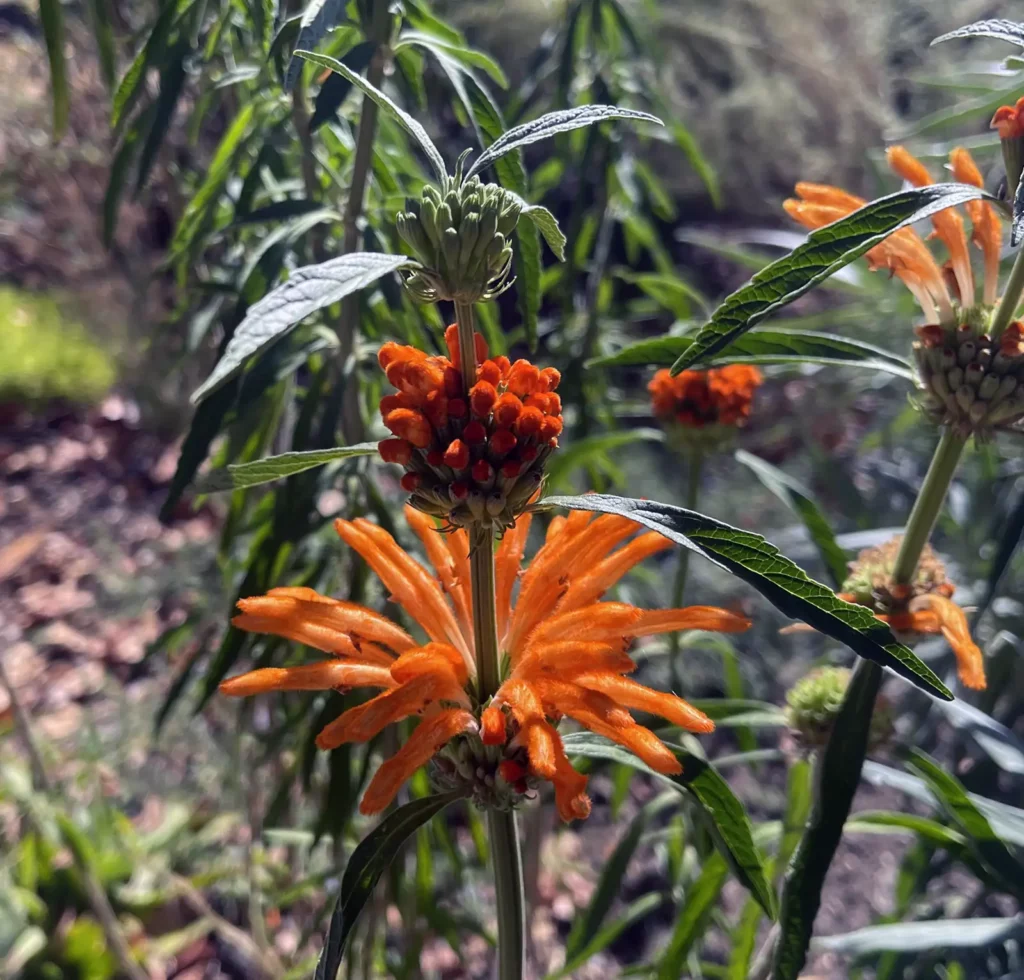 Even the plants are joining in the festivities, sporting bright orange blooms.
While I indend to cover as much of the island as possible, I am asking all of you to be my eyes on the street and DM or email my human companion ([email protected]) with the addresses of houses and businesses that have interesting Halloween decorations.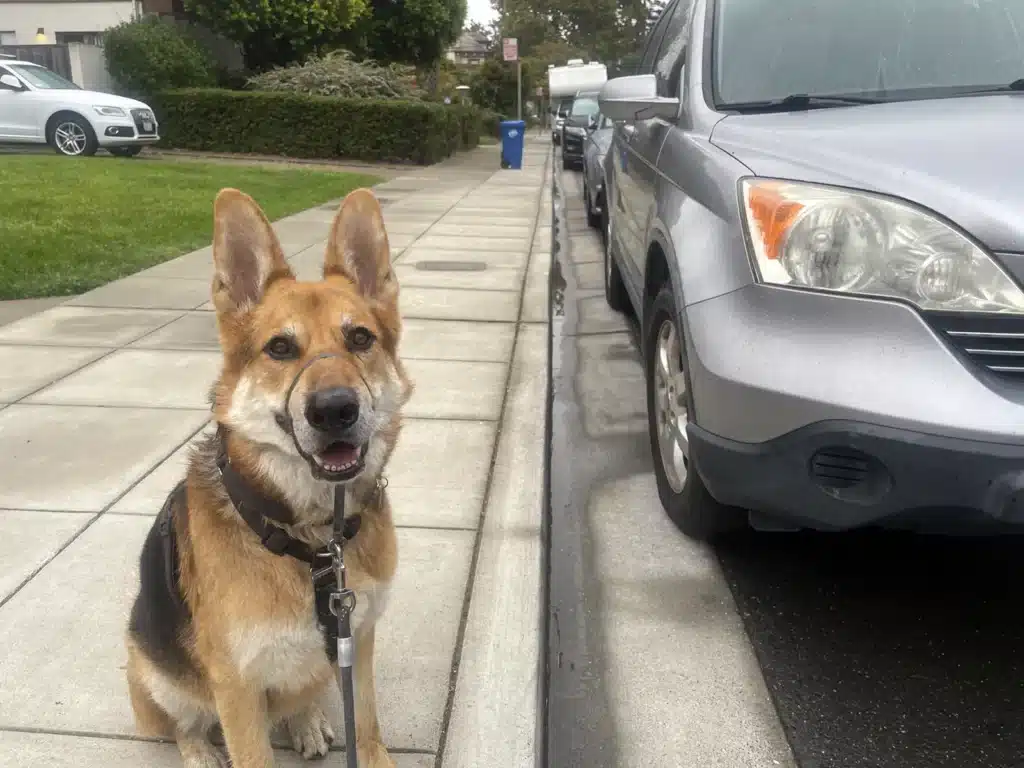 We had the first rain of the year this past week, which wasn't much but it did put some water in the gutters. Time to get the rain gear out. I might opt for a raincoat this year if I can find something stylish and not too canine looking.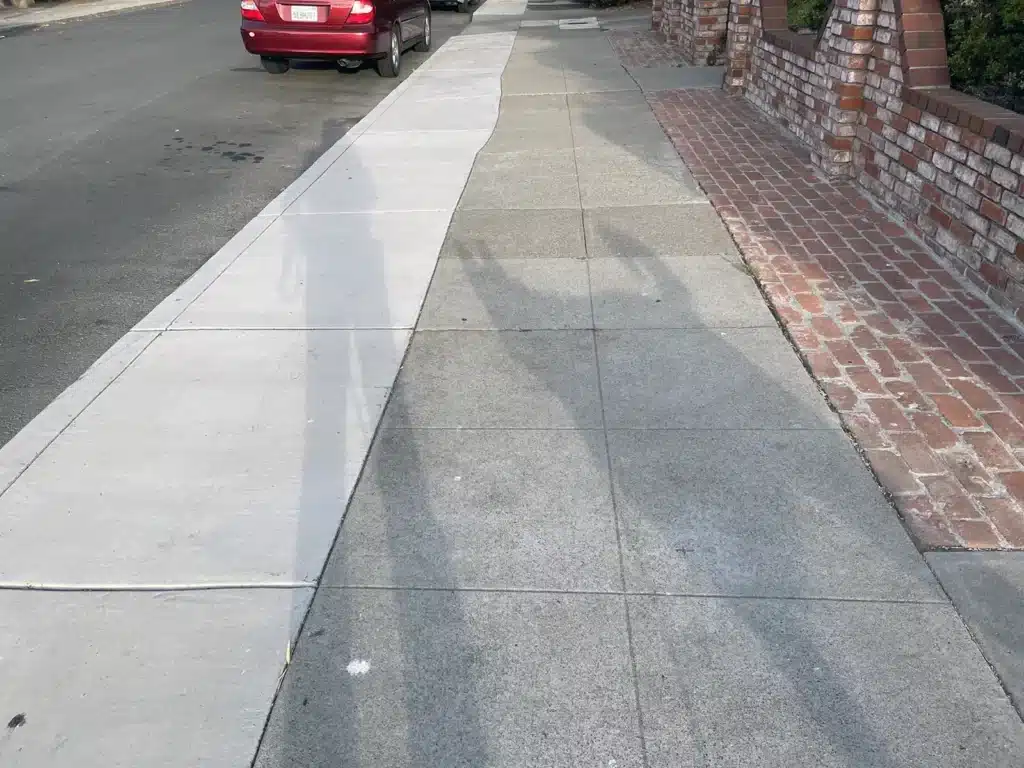 My human companion—who gets up with the sunrise—has been getting up a little bit later these days. Our shadows are much taller, indicating the changing tilt of our planet. I used to think that it was the sun that changed its orbit, but then I read about Copernicus. He was the lone astronomer that argued that the sun was the center of our solar system. A gutsy move considering folks were burning witches for lesser proclamations at the time.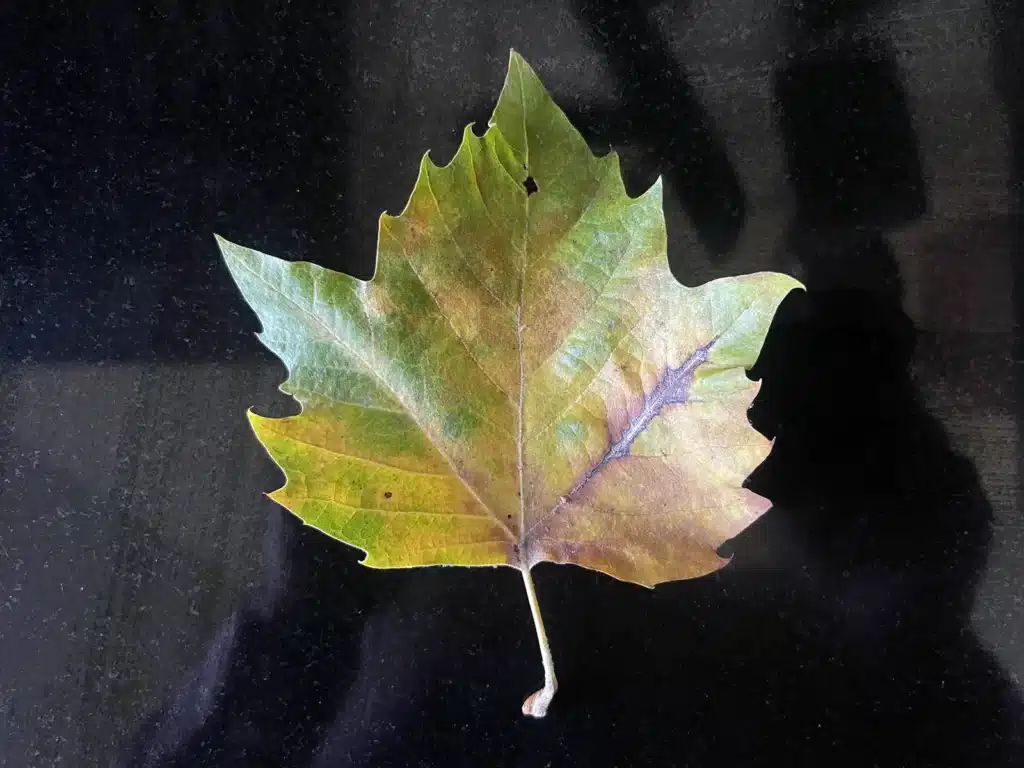 October also marks the beginning of fall colors appearing on Alameda's tree lined streets.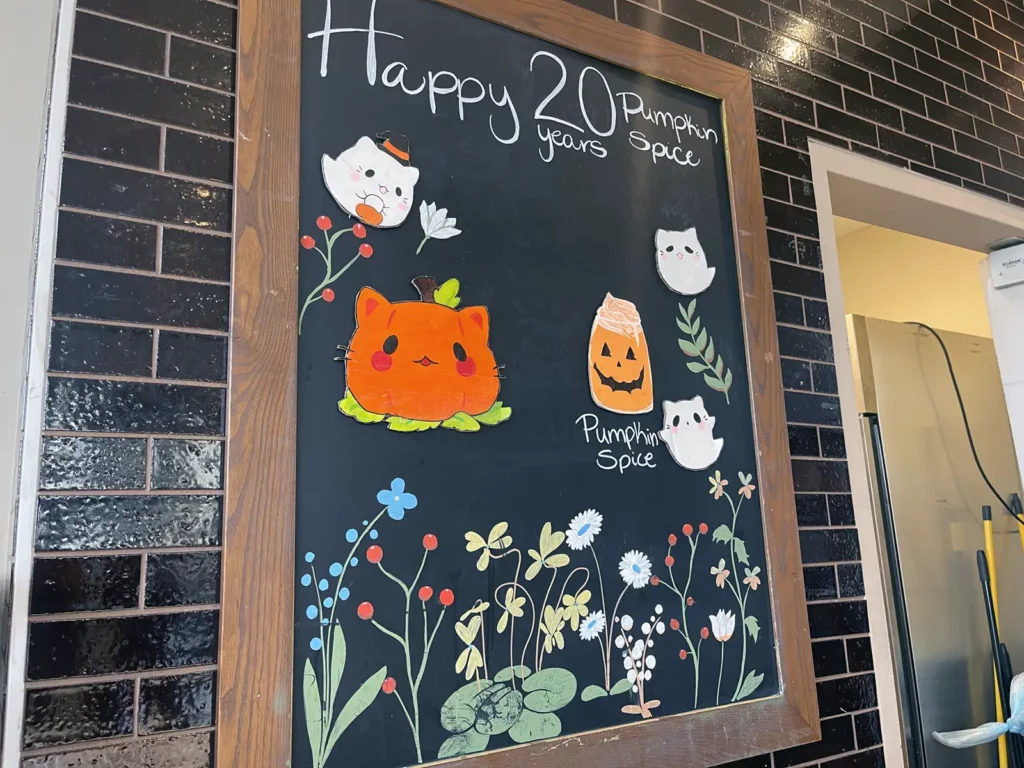 And for those who view fall from a culinary point of view, Starbucks once again has Pumpkin Spiced Lattes on the menu, continuing a 20-year tradition.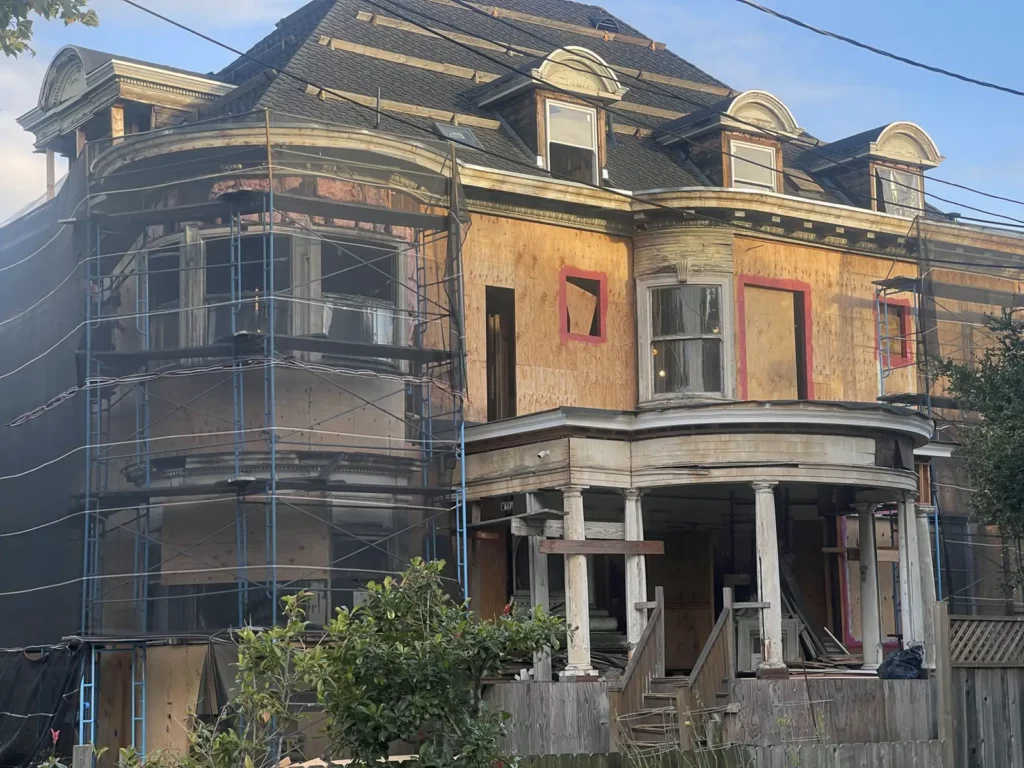 I have a quick update on the renovation of the house at 1619 Central Ave. Work continues almost everyday on the inside, and this week the crew cut the plywood sheathing to reveal some of the window openings. Hope I live long enough to see this project completed…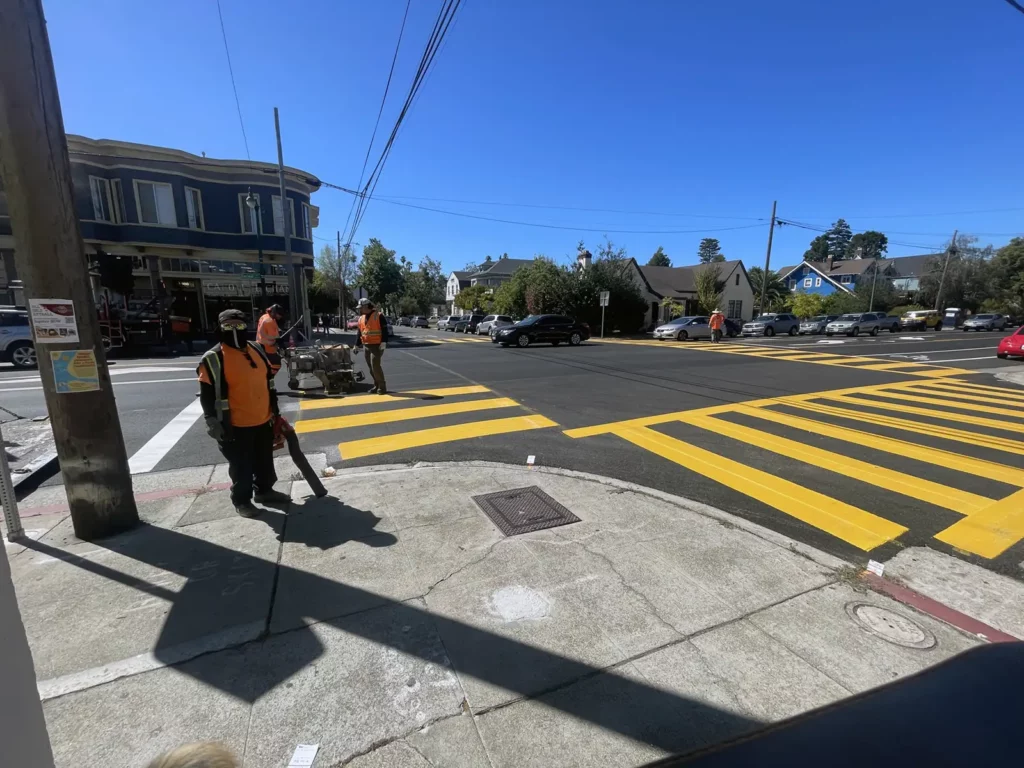 This week also saw the striping of the crosswalks along Encinal Avenue as part of that major renovation project. But it looks like they might have underestimated the amount of yellow paint they needed to finish the job.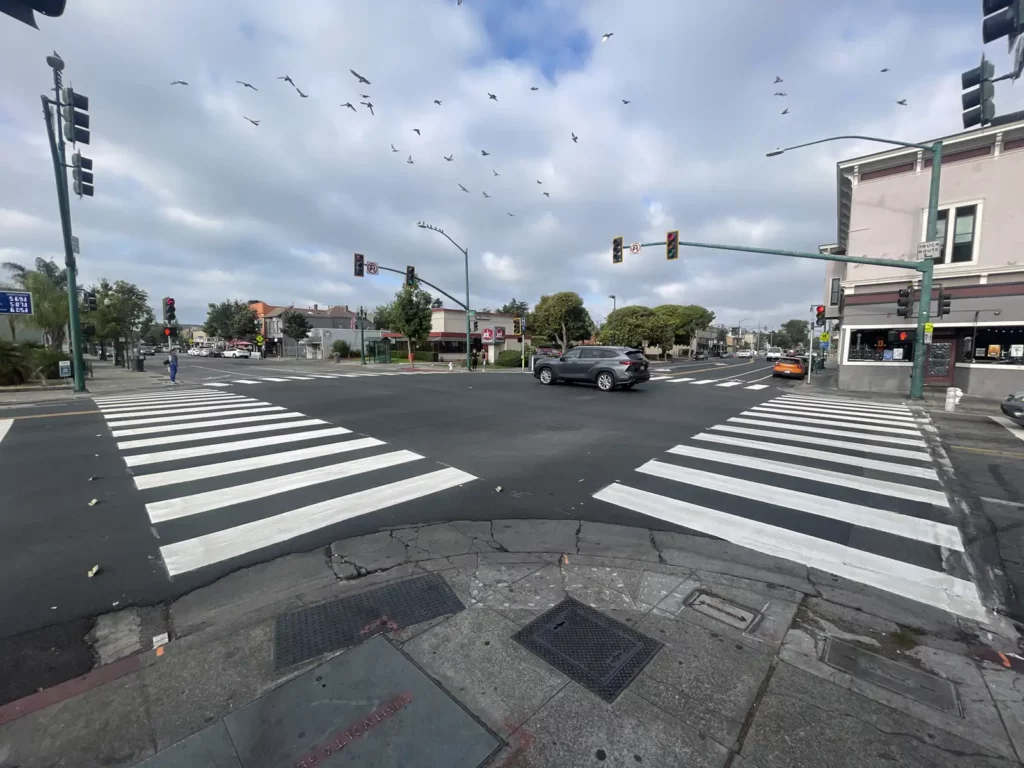 All the crosswalks have been painted bright yellow, except the one at Park Street and one at another location. Was this an "Oh 💩!" moment?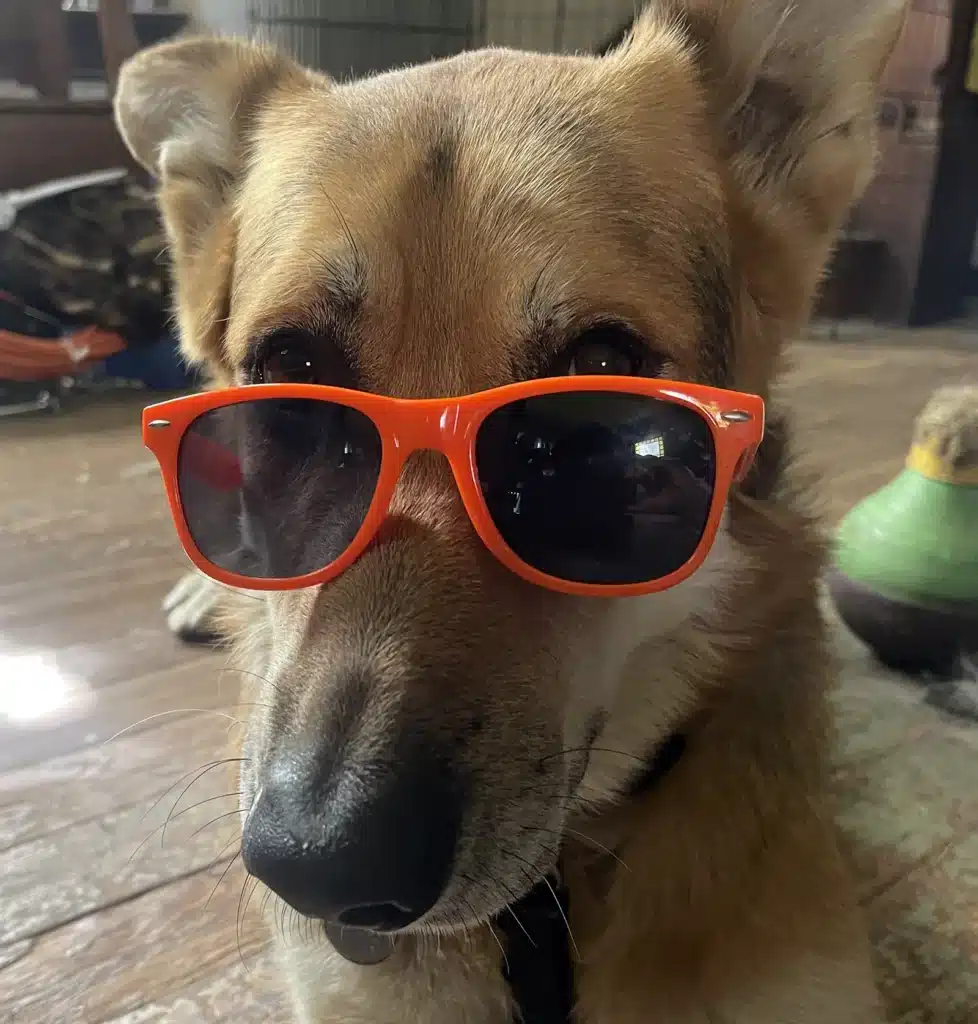 Finally, I must retract some of my comments from last week's report criticizing my human companion for not delivering my full schedule of walks while he was producing the Pacific Coast Fog Fest. I did acknowledge that he was up at 5:30 a.m. on Saturday and Sunday to get me my two-mile morning walk.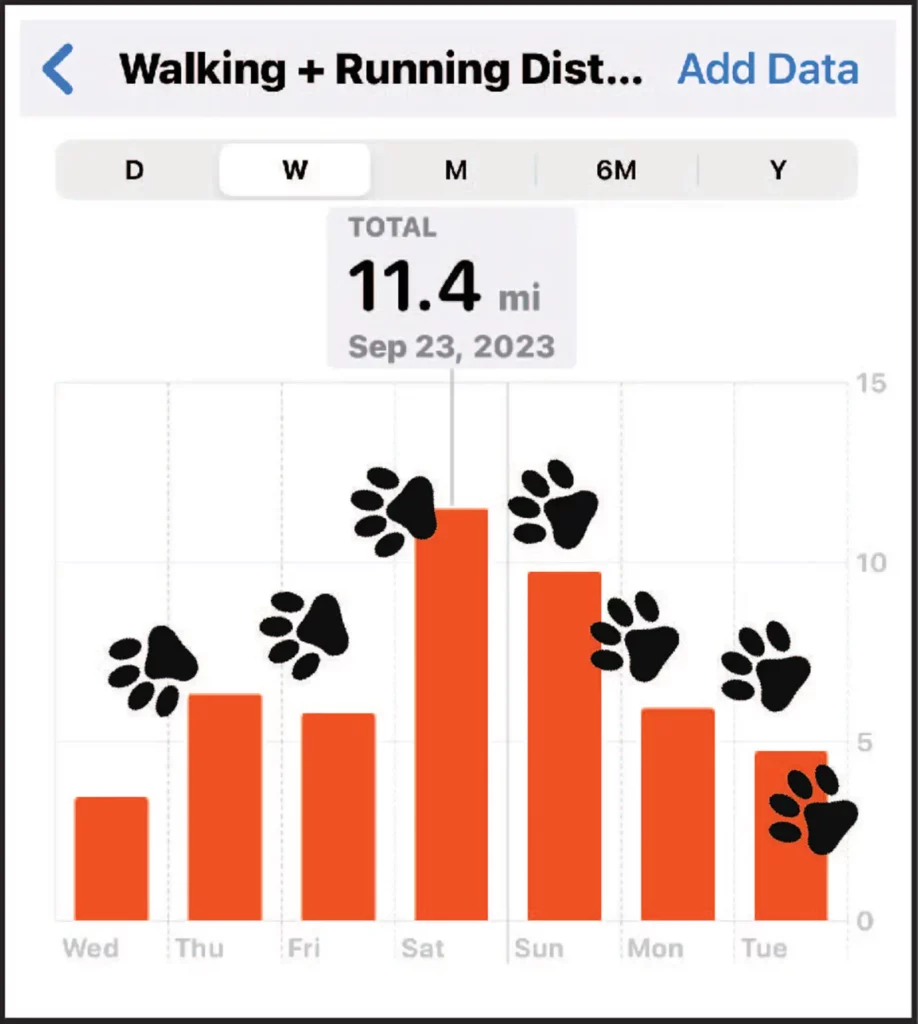 What I didn't know was that he walked over 11 miles on Saturday and almost 10 miles on Sunday at the Fog Fest—and still did my big late-night walk without any complaining!
I might still need a substitute dog walker in April 2024, so I can cover all the goings-on, but I do want to express my gratitude for all the things he does do on non-festival weekends. I think I will keep him around.
Next week, I will include a special video feature on the striping of the cross walks on Encinal Avenue and will continue to cover the Halloween scene of course. Don't forget to get me those addresses.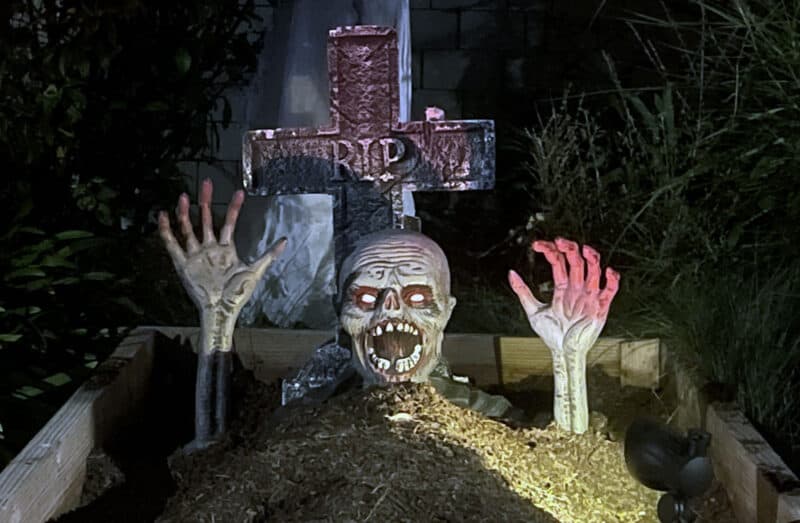 And remember, there's only 30 days until Halloween!
This is the Mouf Monster saying,
BOO! To all of you.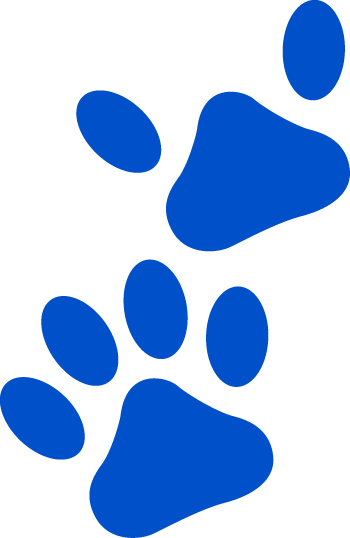 Mouf, Roving Reporter
Bear's-Eye View of Alameda
Mouf and his human companion can be reached via [email protected]. Their stories are collected at AlamedaPost.com/Jeff-Cambra/. All photos by Jeff Cambra.