Alameda Chamber Foundation scholarships
Are you a graduating high school senior attending a high school in Alameda, or do you know one? The Alameda Chamber of Commerce Foundation will be awarding 14 exceptional graduating seniors in Alameda $1,500 scholarships who are planning to pursue a career in STEAM (Science, Technology, Engineering, Arts, Math) to help fund their educational and career goals. Minorities who are traditionally underrepresented in the sciences are encouraged to apply.
Apply Now: bit.ly/AlamedaChamberScholarship23
Applications are due by April 11, 2023 at 11:59 p.m. If you have any questions, email [email protected] or call 510-522-0414.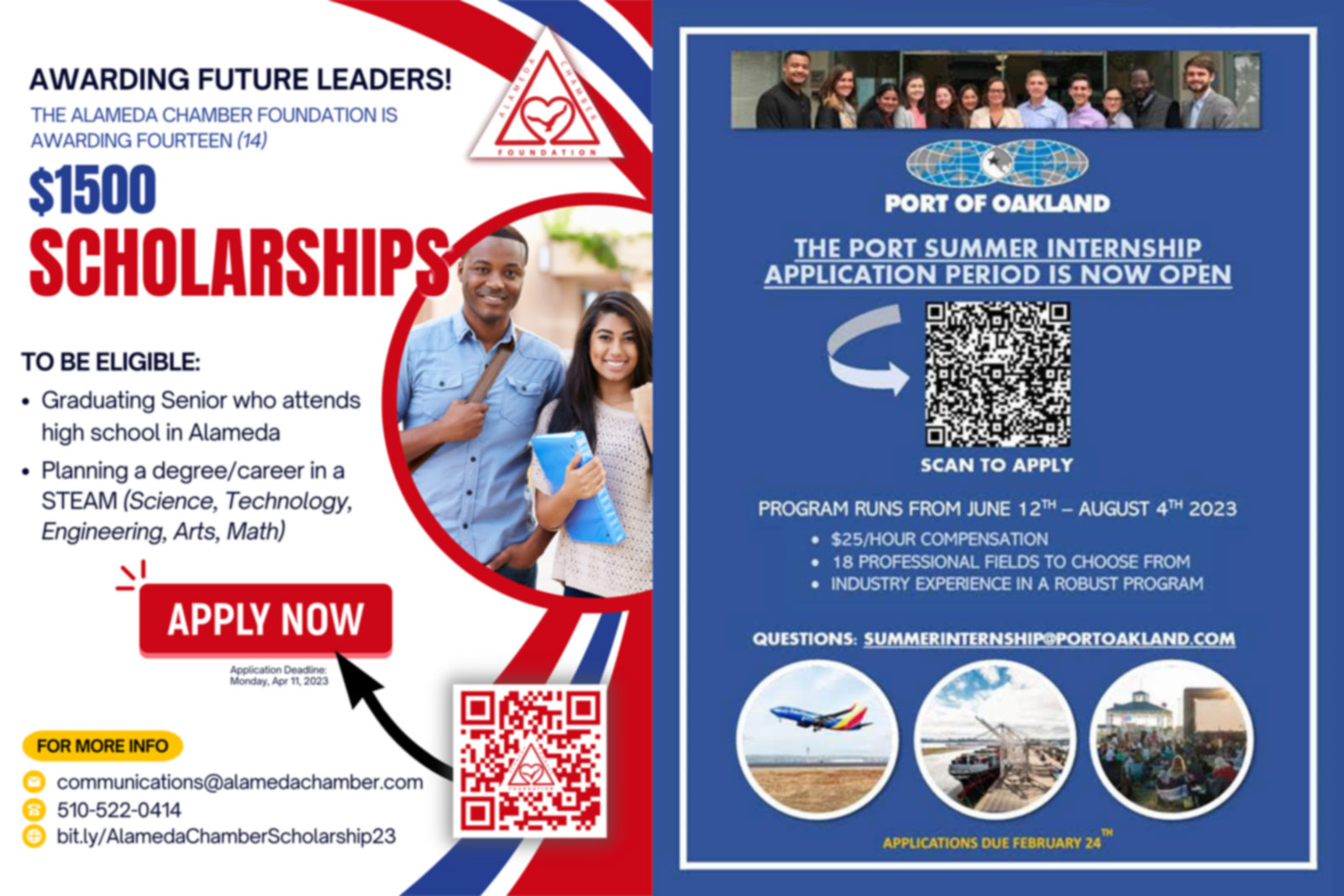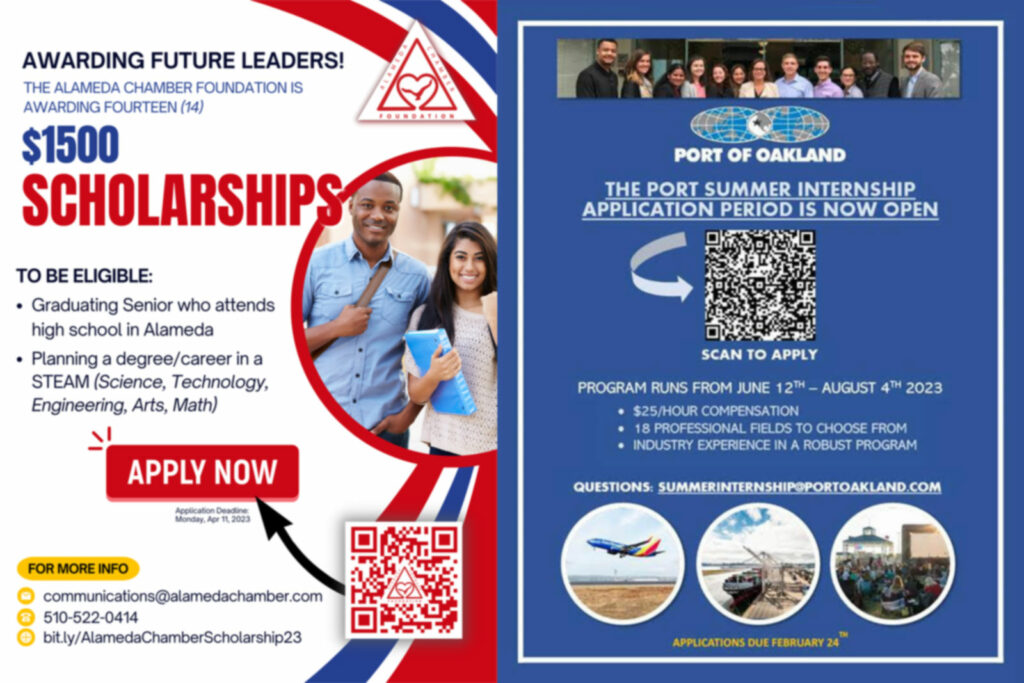 Port of Oakland paid summer internships
The Port of Oakland's paid summer internship program is back, and the application is now live! After a three-year hiatus the Port will host the region's best and brightest at the Oakland International Airport and Seaport offices. We are recruiting the Bay Area's next generation of industry professionals in today's high school and college students. Please feel free to share with your networks.
This year the offering positions in the following fields will be offered: Audit, Aviation Marketing, Aviation – Planning & Development, Aviation Properties, Communications, Engineering – Aviation Project Design & Delivery (Field), Engineering – Aviation Project Design & Delivery (Office), Engineering – Maritime Project Design & Delivery, Environmental Programs & Planning, Executive Office/Secretary to the Board, Financial Analyst, Governmental Affairs, Human Resources – Health & Safety & Emergency Operations Center, Information Technology, Legal, Maritime, Risk Management, Community Relations, Contract Compliance, and Workforce Development.
For more information please visit the Port's dedicated page at Port of Oakland Summer Internship Program. If you have any questions please reach out to [email protected] or [email protected].