Bear's-Eye View of Alameda for September 24, 2023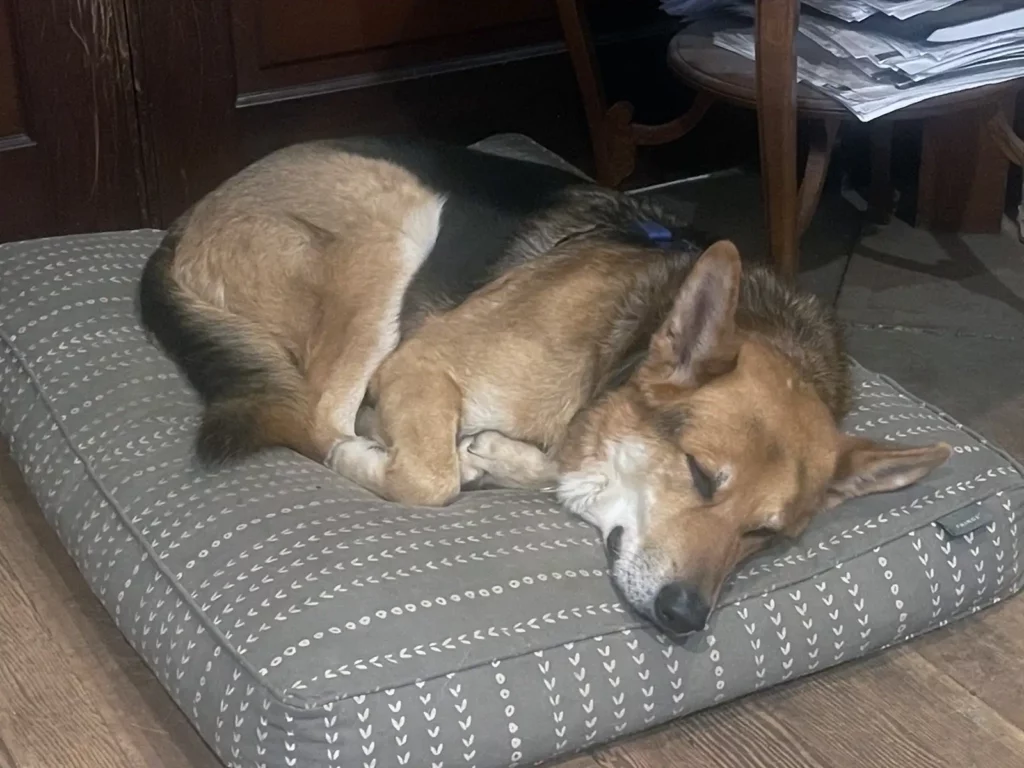 As I mentioned last week, this past week was extremely busy for my human companion, and I didn't get out as much as I would have liked. I can appreciate he has a business to run, but after all, I have a job to do too. So I am being proactive and starting the search for a part-time human companion for 2024 who can get me out during these festival weekends.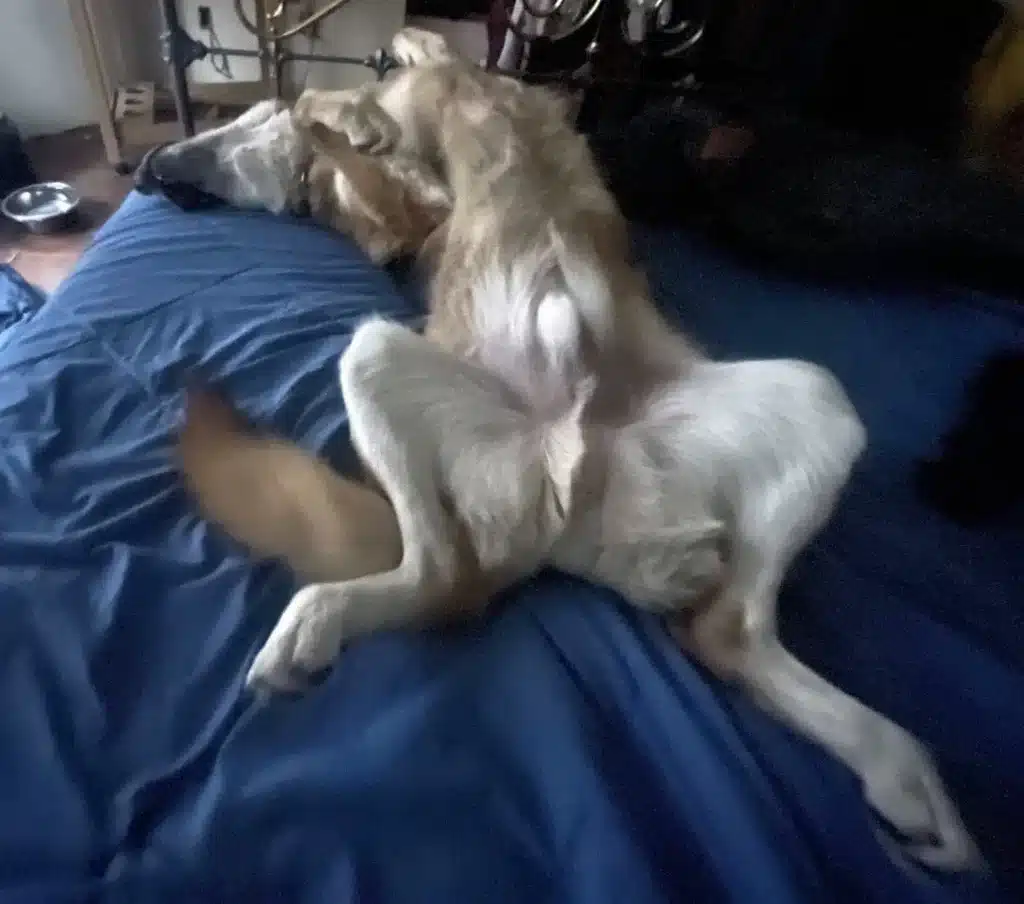 Don't get me wrong, he was up at 5:30 a.m. to take me for the Saturday morning two-mile morning walk, and he came home last night after being at the festival all day walking around to do another two miles around 11 p.m. During the day, I did get out for shorter walks with LP, but I did a lot of lying around. I have a big beat to cover and just need more street time.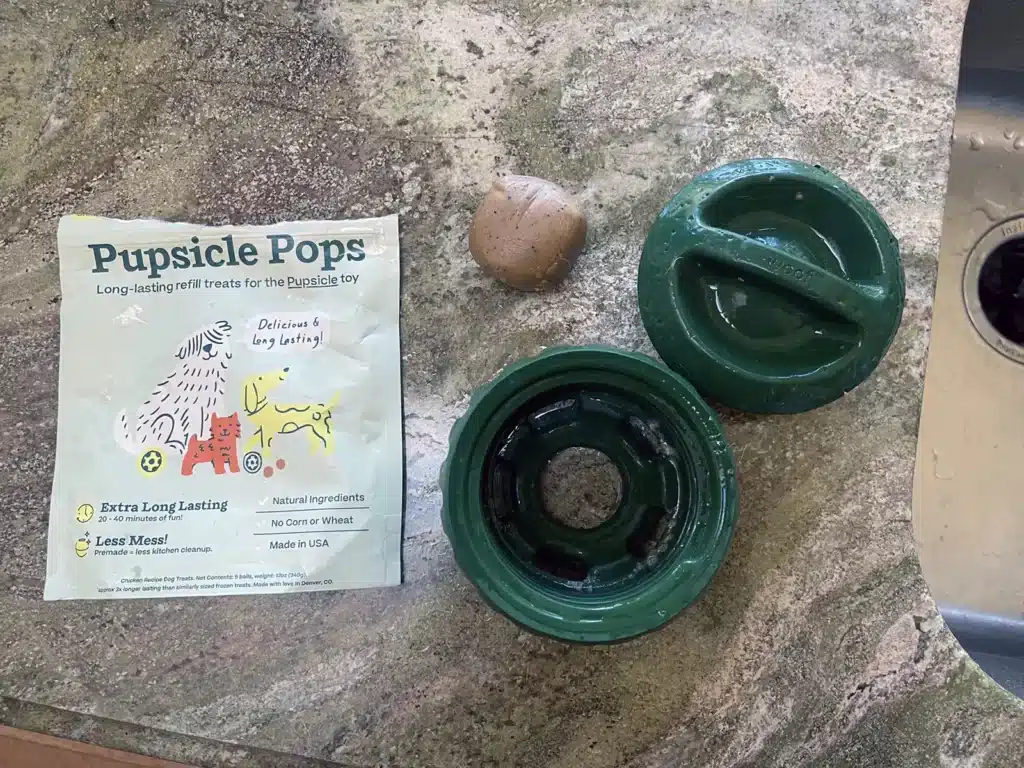 Full Disclosure: I had to get a "Pupsicle Pops" gift and a nice holder to keep me occupied between walks.
Here are the qualifications:  Must be able to walk six to eight miles a day, keep me under control when I react (I weigh 110 pounds and go from zero to 30 mph in 1.5 seconds), and have a good working knowledge of animals with a high prey drive. Experience with squirrels is a bonus.
Oh, and you need to know your way around Facebook and Instagram. Apply to "Roving Reporter" in care of Mouf's human companion at [email protected].
I was able to get out and cover part of the Alameda scene this past week, and here is what's going on.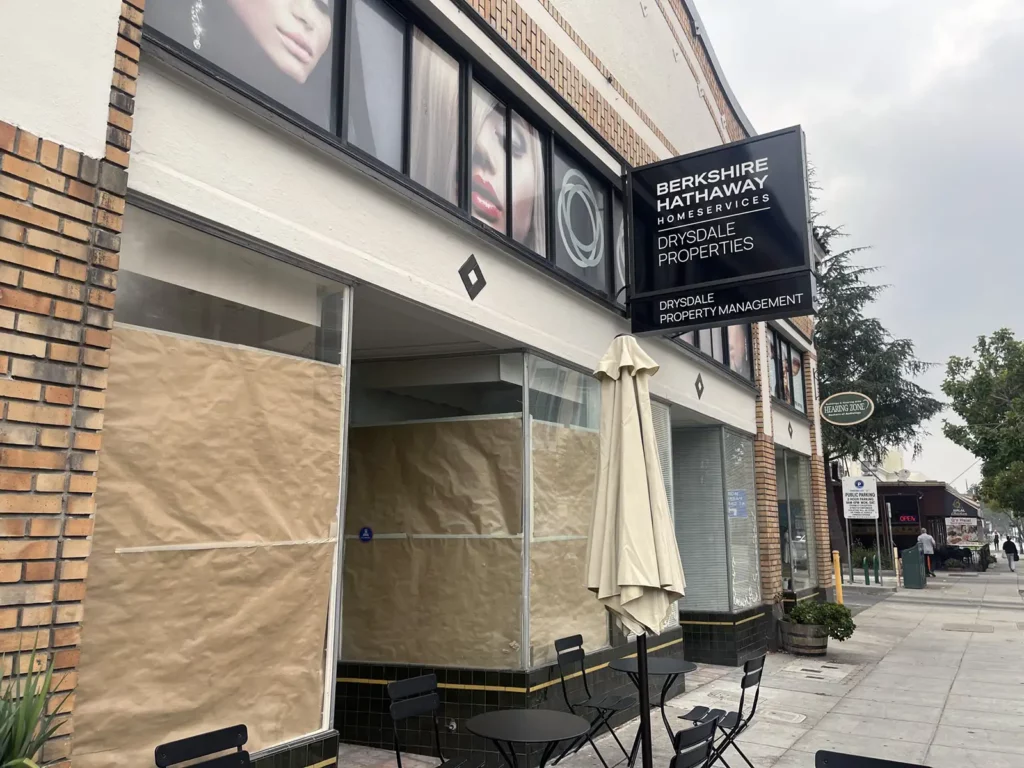 Judging by the new sign I saw on my way to Starbucks, it looks like the folks at Berkshire Hathaway Real Estate are getting ready to move into their new offices on Central Avenue in the old beauty school.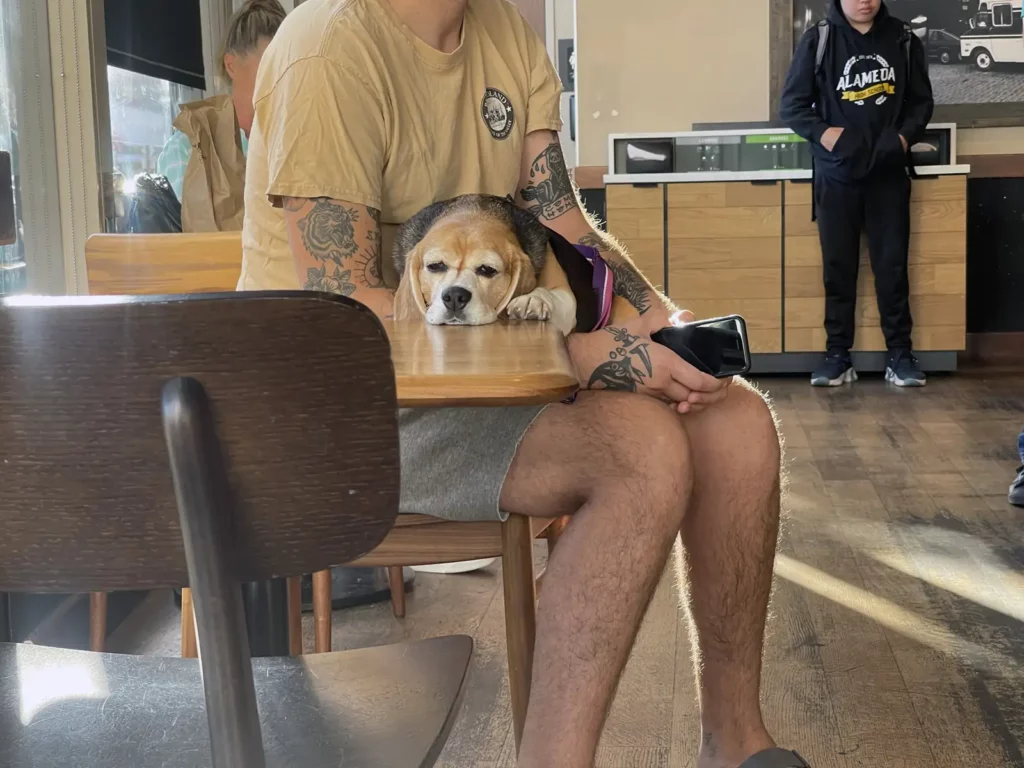 While at Starbucks, I saw a fellow pooch that was in desperate need of some dark roast full-strength caffeine coffee.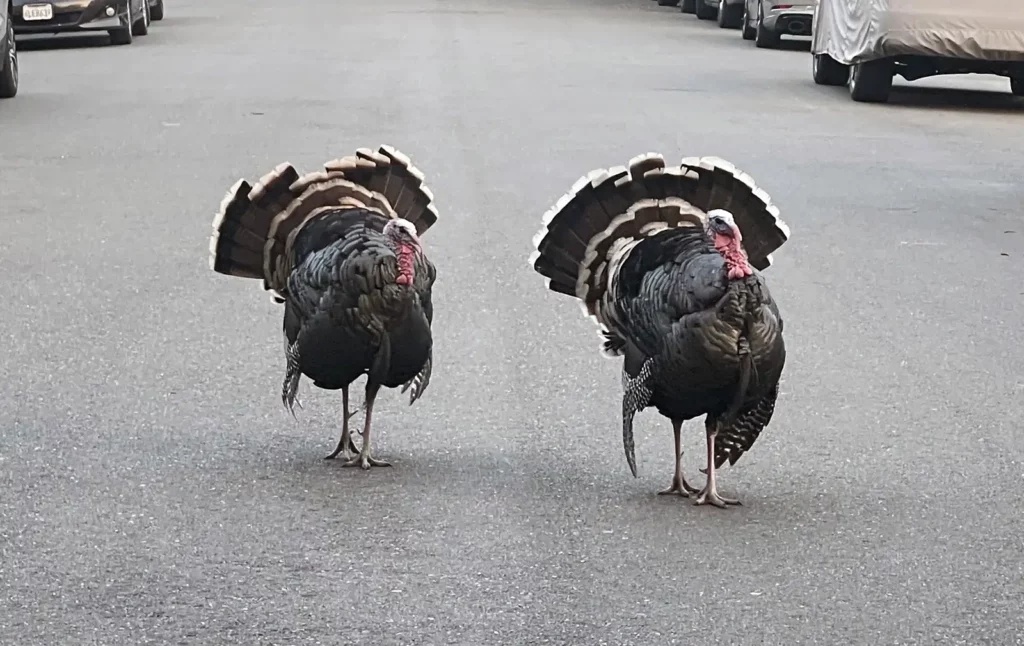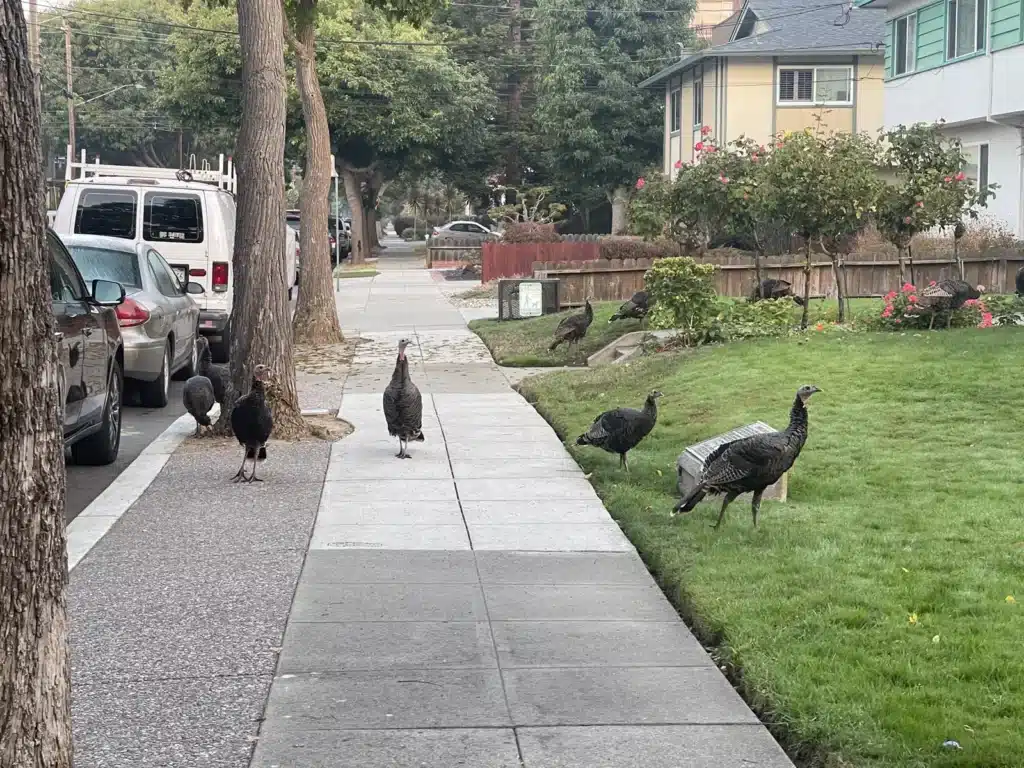 The turkeys are back on Alameda streets in big numbers, just in time to give that Fall look to the streets.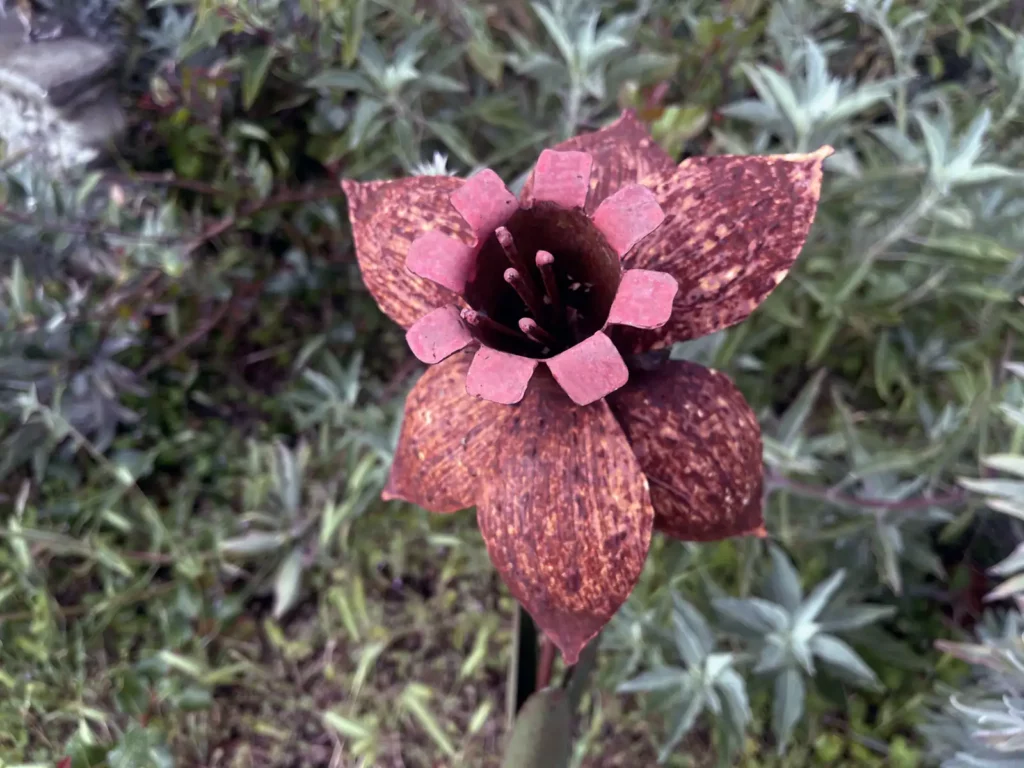 Garden art made a comeback to an Alameda garden with a red and rust daffodil.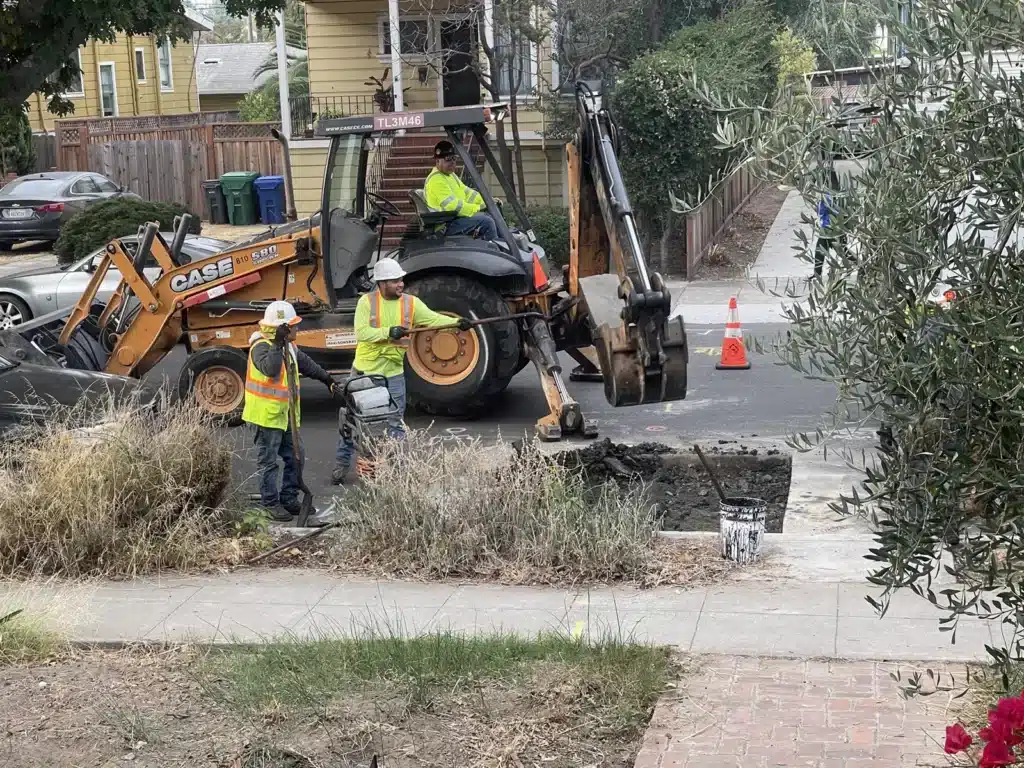 PG&E finally came back to remove the temporary patch from the natural gas leak they repaired a few weeks ago and put in a permanent one. Please forgive the angle, but I couldn't get out of the house, so I had to capture it from the bedroom window.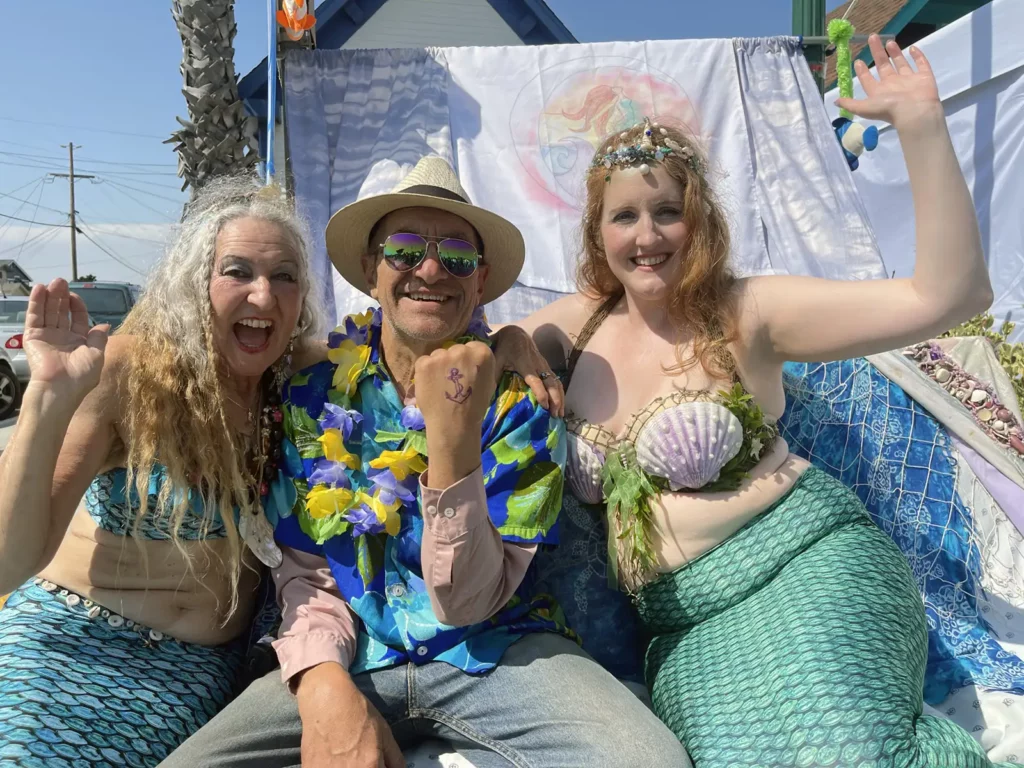 My human companion did manage to send over a few photos and videos from the Pacific Coast Fog Fest. I thought I would share them, and you can be the judge of whether what he does is really work or not.
Weather report says possible rain tomorrow. Have you started thinking about Halloween?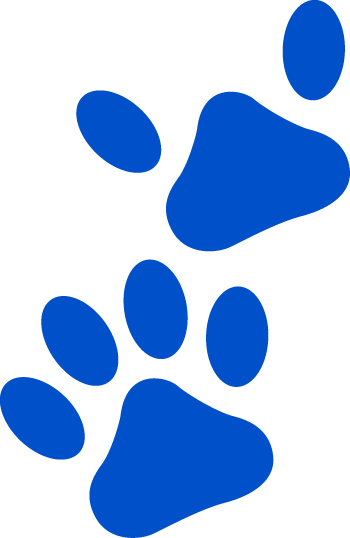 Mouf, Roving Reporter
Bear's-Eye View of Alameda
Mouf and his human companion can be reached via [email protected]. Their stories are collected at AlamedaPost.com/Jeff-Cambra/. All photos by Jeff Cambra.