Incredibly and overwhelmingly sad.
In preparing for this week's report, I knew it would have a somber tone knowing that I was going to take a walk over to Harbor Bay Isle to visit the City's Veterans Memorial Park. As we walked around the oval grass area, I read the remembrances carved into the granite plaques and seats.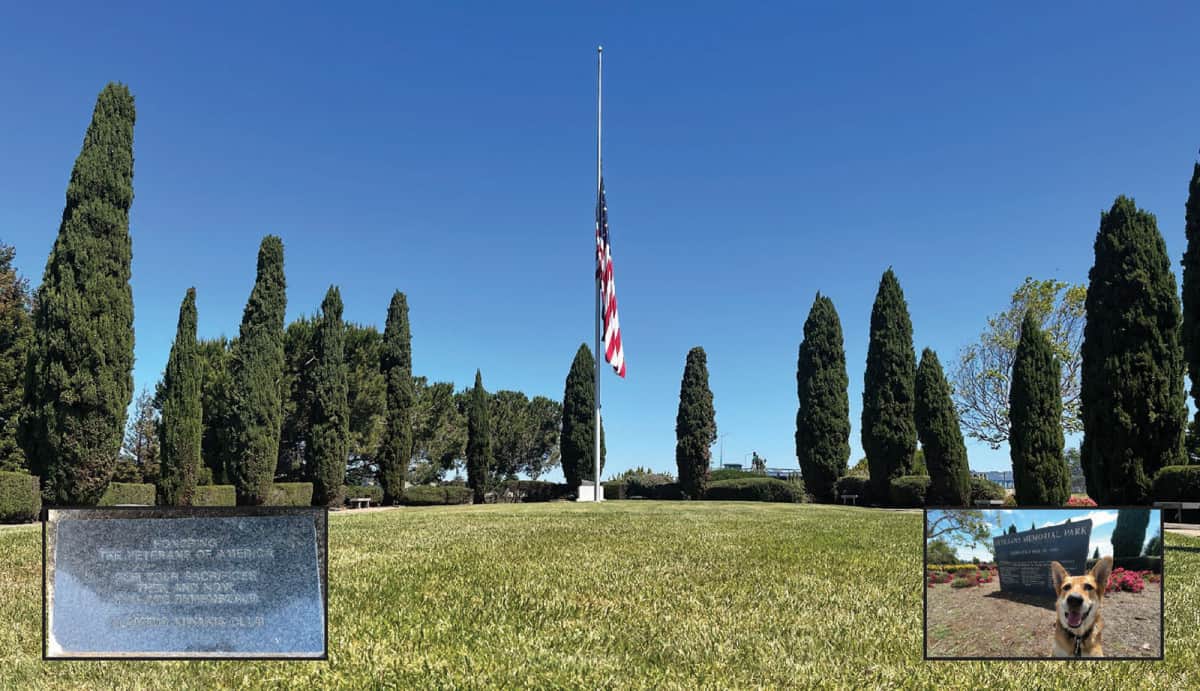 The dedications included veterans from World War Two, the Korean War, the Vietnam War, and the wars in Iraq and Afghanistan. There was even a plaque remembering those that were lost in the Spanish American War.
It all seemed so distant until one juxtaposes it against the news coming from Ukraine about their solders and realizes that Alamedans were listening to the radio or television and getting similar reports on what American soldiers were experiencing in these past wars.
It's hard to imagine that anything could overshadow the serious of the holiday that recognizes and honors those individuals that gave their life so that we could live in a free world.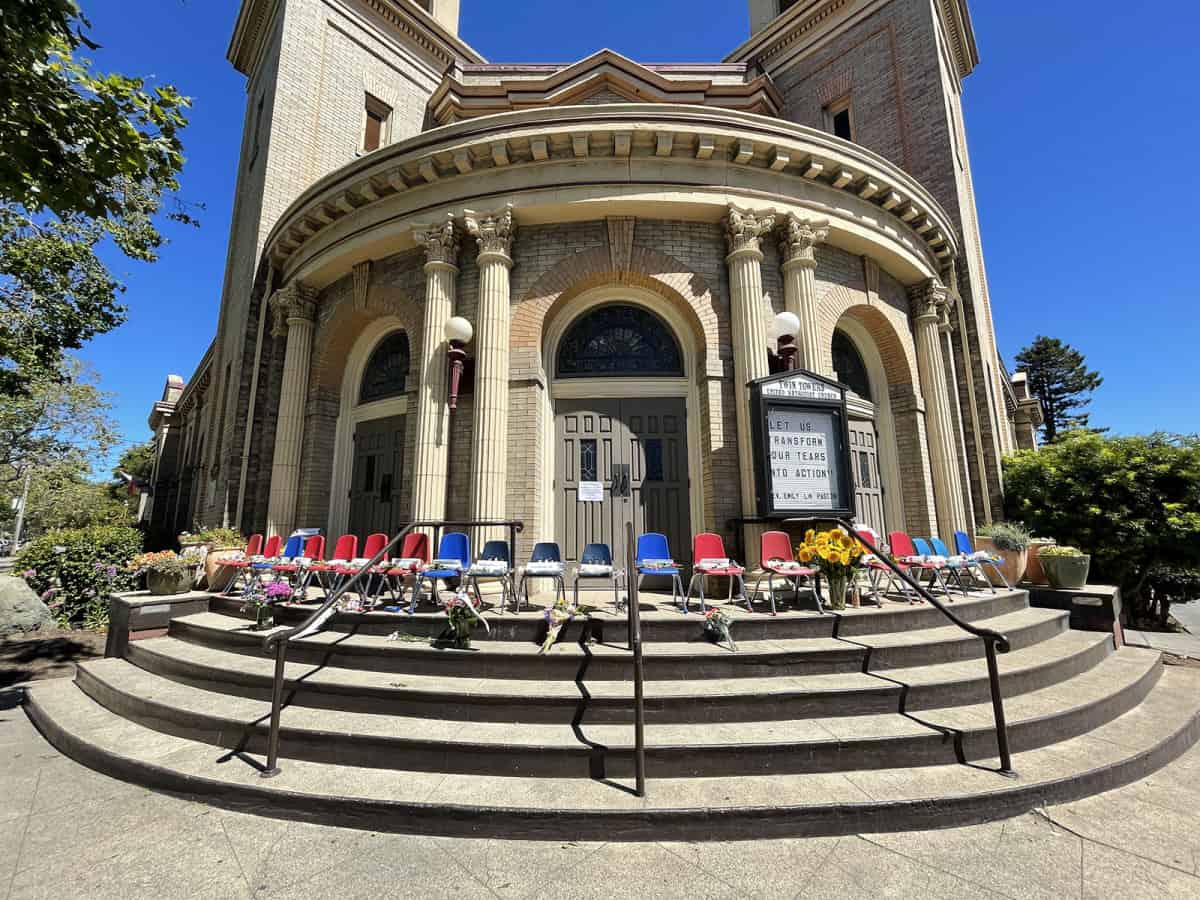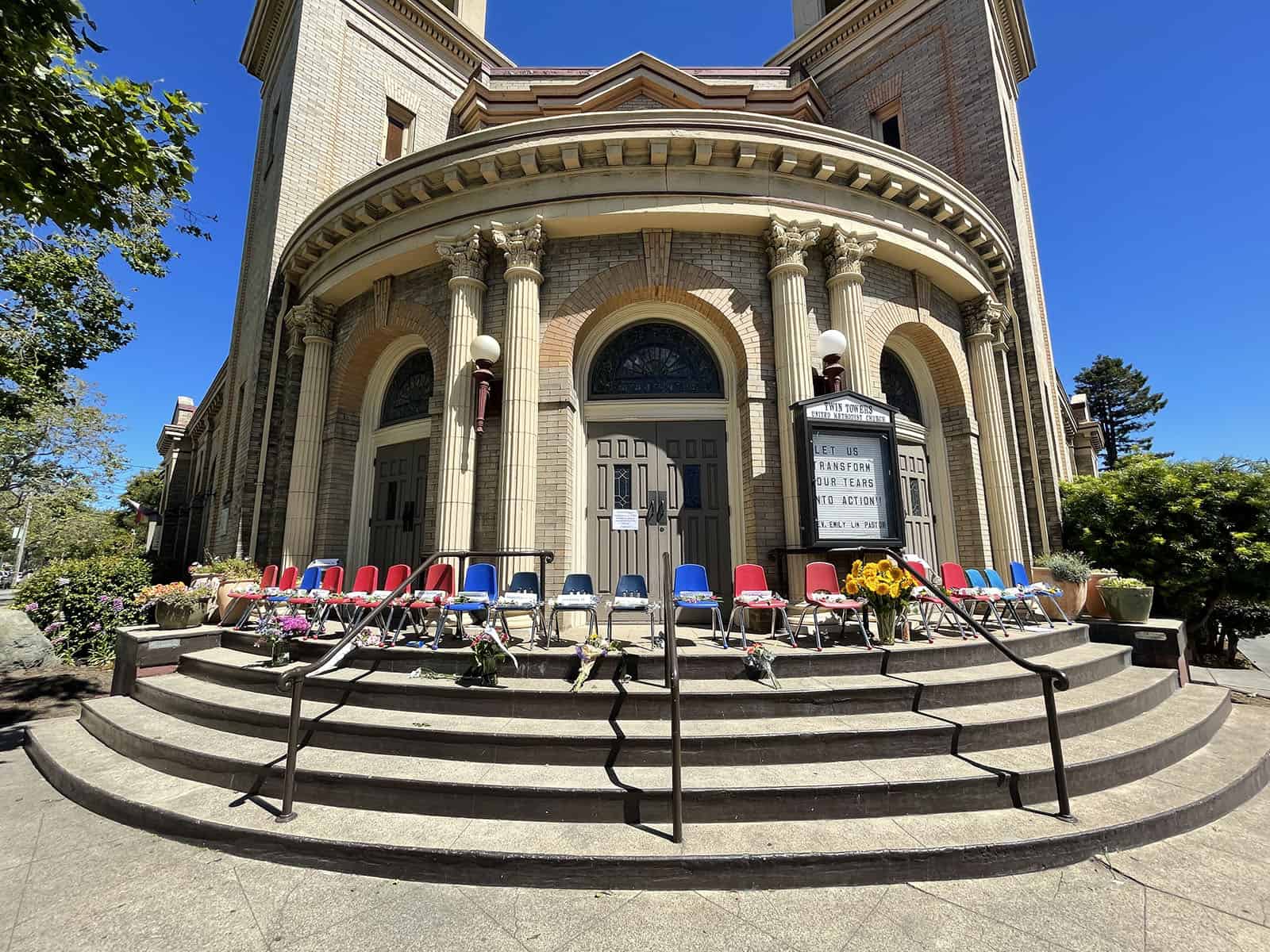 Yet, earlier this week, I was walking towards Park Street and there were 19 chairs on the steps of Twin Towers Methodist Church with the names and ages of the children that lost their lives at school in Uvalde, TX. In the back row were two additional chairs for the two teachers that were also killed.
I hope everyone with head to the corner of Central Avenue and Oak Street and take the time to reflect on this tragedy.
In other happenings around town, I promised to reveal the answers to the car emblem contest. We had six winners, each of whom received a very limited-edition Bear's-Eye View of Alameda coffee mug.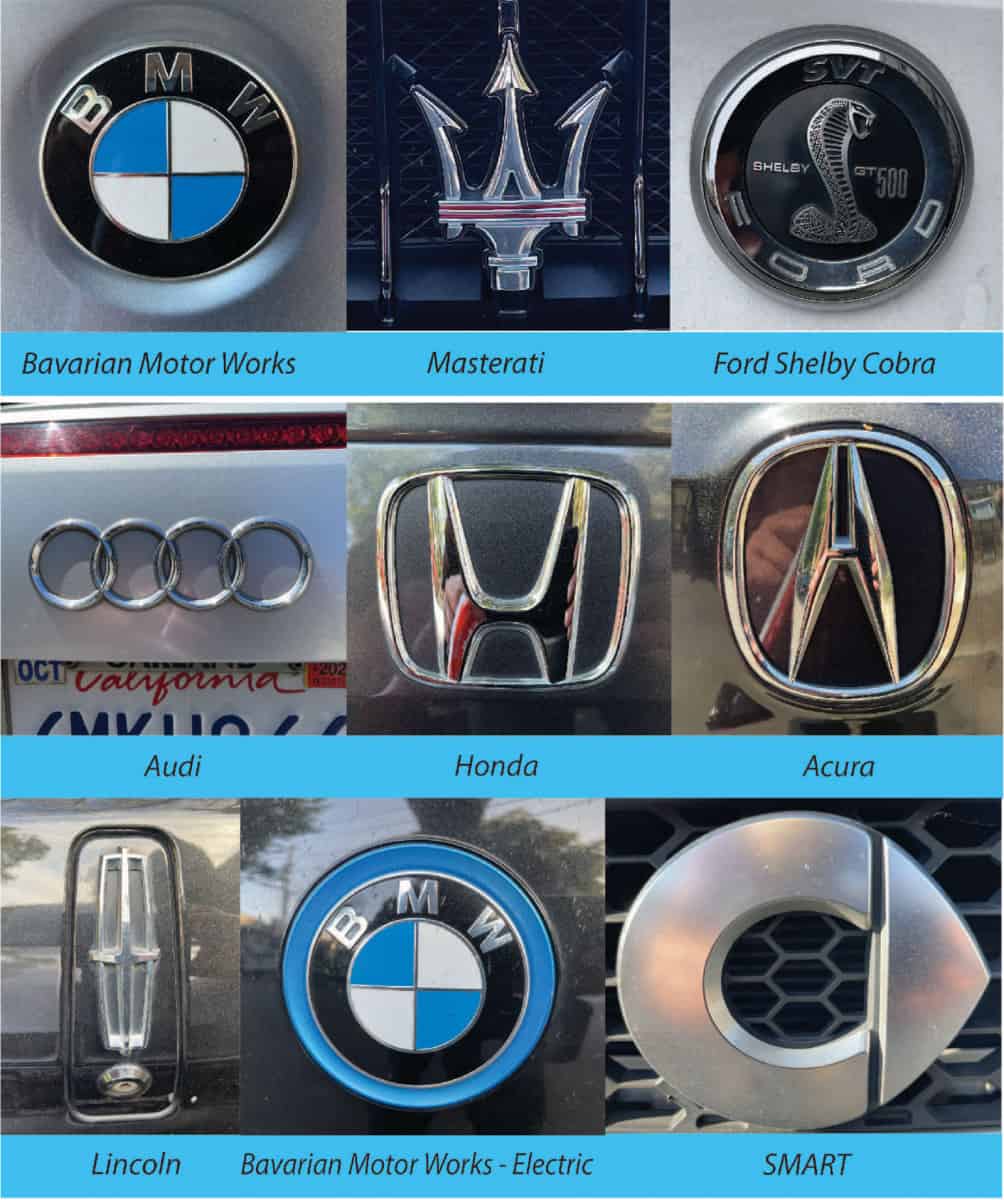 The one that stumped most people was the SMART car emblem. Although, a few thought I had included the BMW emblem twice when, in fact, the one with the blue circle was for the electric division of BMW.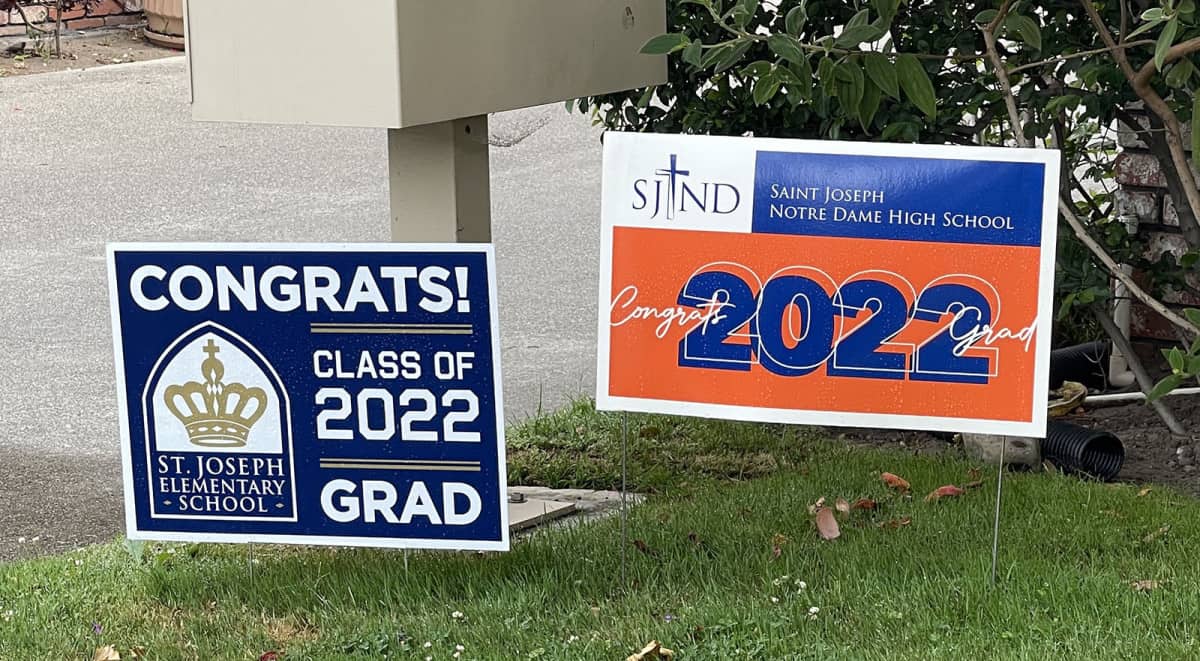 With graduation right around the corner, those graduation lawn signs are starting to pop up in the yards of graduating seniors. Hoping to see Alameda High and Encinal High signs soon, along with all the other schools who will graduate seniors in 2022. Congratulations guys!!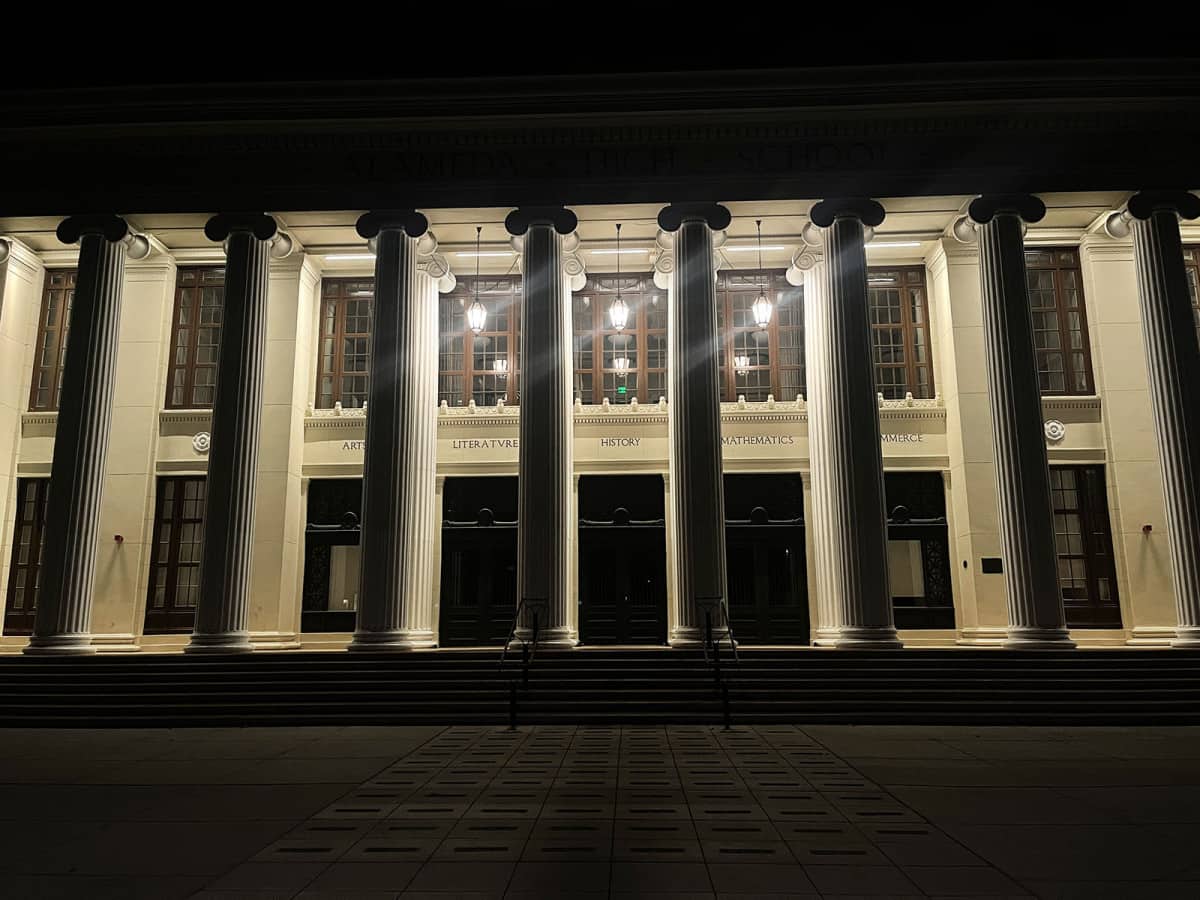 On one of my late-night walks down to Park Street, I went by the Historic Alameda High School and was so impressed with the renovation and how so many students are benefiting from this major rehabilitation.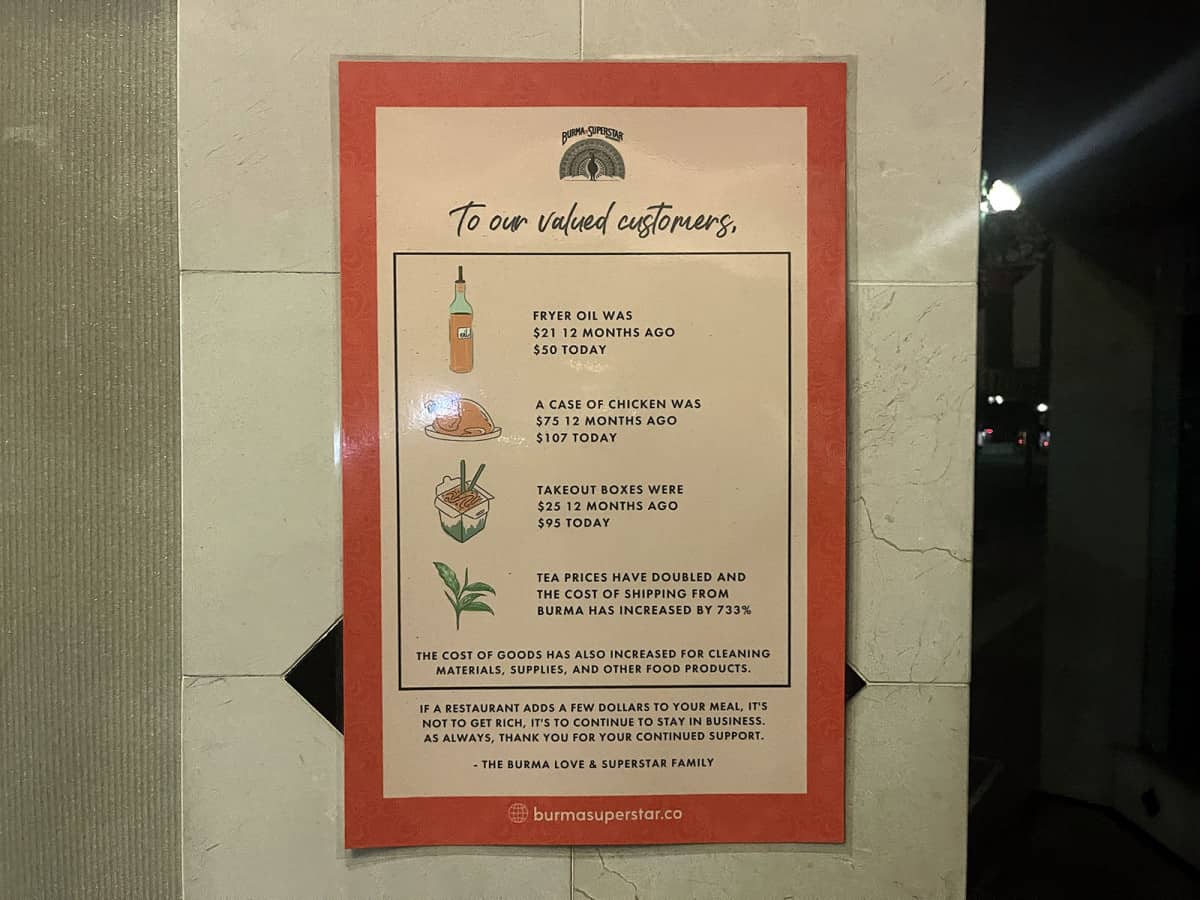 The folks at Burma Superstar had a great sign taped to their storefront detailing exactly how much food and supplies have increased over the past two years. It's a reminder to all of us, that when your favorite eatery raises prices, it is doing it so it can continue to serve and not get rich.
OH, and don't forget to order appetizers, dessert, and drinks. The profit margin is a little higher on these items, and they are a lot more fun to consume. A win-win for everyone.
OH, OH, and please think about a generous tip for the folks that risk COVID every time they go to work so that folks can enjoy some great food and social contact.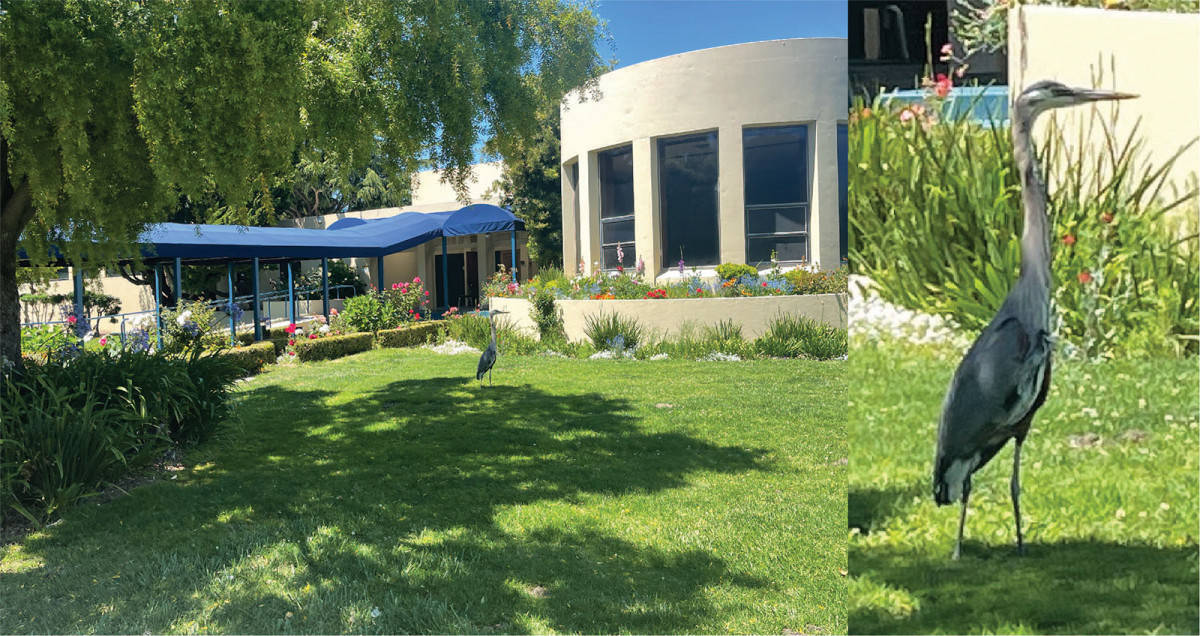 Made it out to the old navy base and checked out the Al DeWitt O' Club. I was completely fooled by a metal sculpture of a great blue heron. At least, I thought it was a sculpture. This guy stood absolutely still for such a long time it even fooled me – someone with multiple superior sensory perceptions.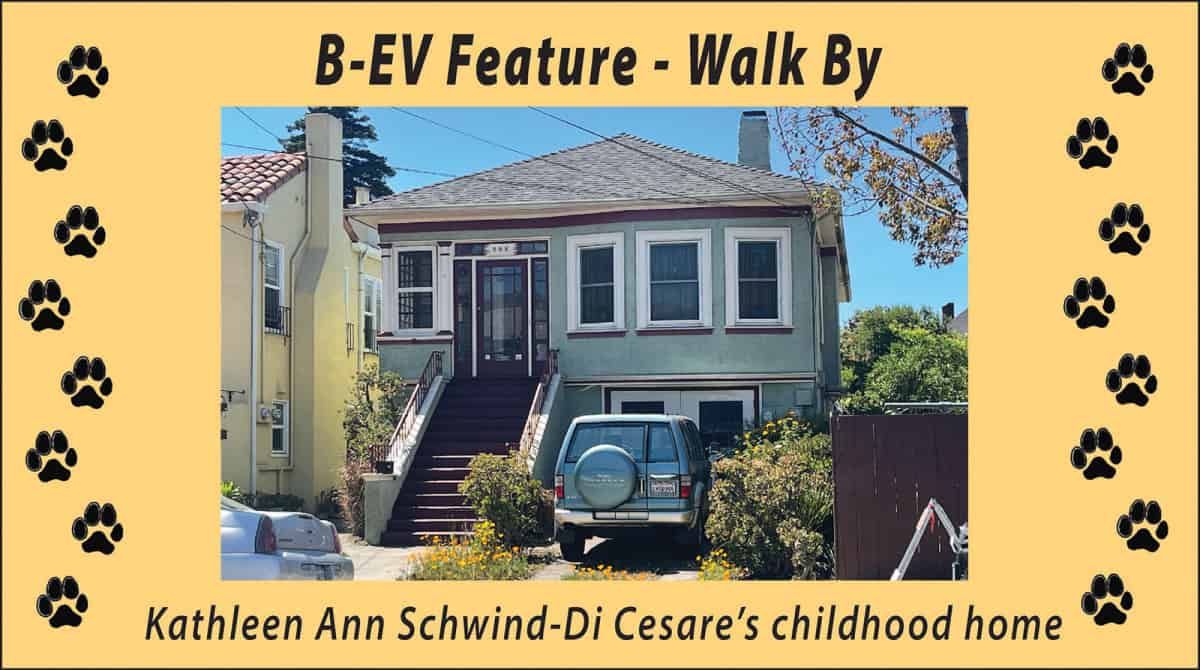 I want to thank Kathleen Ann Schwind-Di Cesare for her patience until I could include the Walk By feature back into a report.
If you would like me to walk by your Alameda home to see how its changed since you moved out of Alameda, just send my human companion an email to [email protected] and include your street address.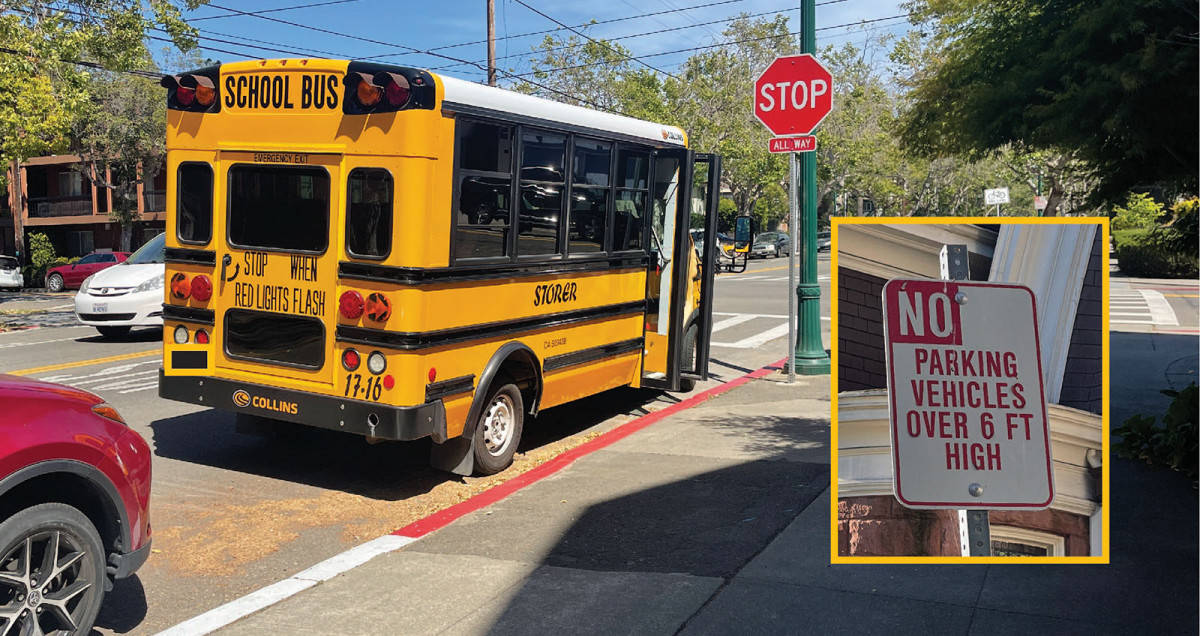 Finally, I was just a bit put out when I walked by the school bus that was parked in the red zone at the corner of Chestnut and Central. On top of that violation, it was blocking the STOP sign, which was another violation. It appears to be a rare occurrence, but if it continues to happen, I will be letting folks know about this scofflaw.
I am looking forward to June because it marks the beginning of summer, and I am hoping Jeff will take me to Crab Cove for more adventures.
Hope you can keep your spirits high as we start the week.
Mouf, Roving Reporter
Bear's-Eye View of Alameda
Mouf and his human companion can be reached via [email protected]. Their stories are collected at AlamedaPost.com/Jeff-Cambra/. All photos by Jeff Cambra.