Bear's-Eye View of Alameda for November 13, 2022
Yes, I know. It is somewhat of a rhetorical question. The holiday decorations going up right after Halloween is something that I have always known, so it's no big deal to me. Remember, I am only four.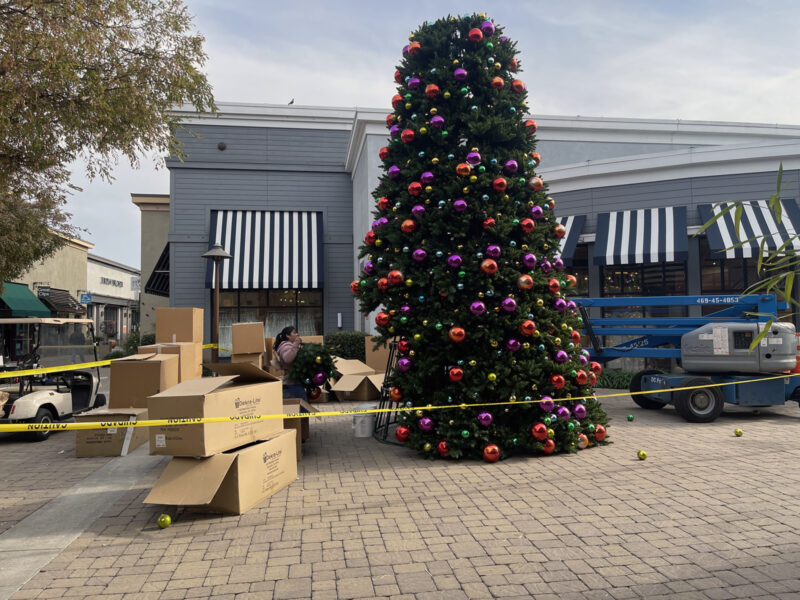 But, my human companion complains bitterly when he sees decorated trees, Santa Clauses, nativity scenes, etc. show up right after Halloween. So, I prepared this report to shut him up on our walks for a week or two… hopefully.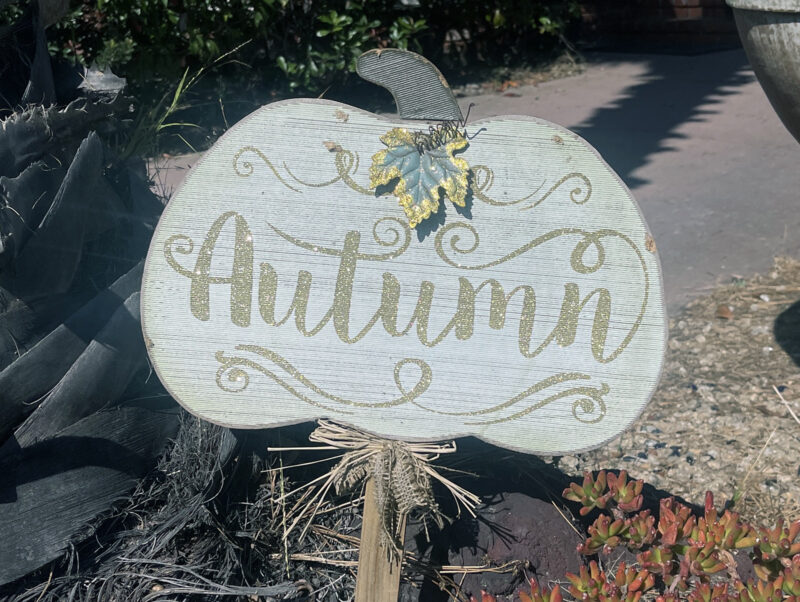 Welcome to autumn in Alameda!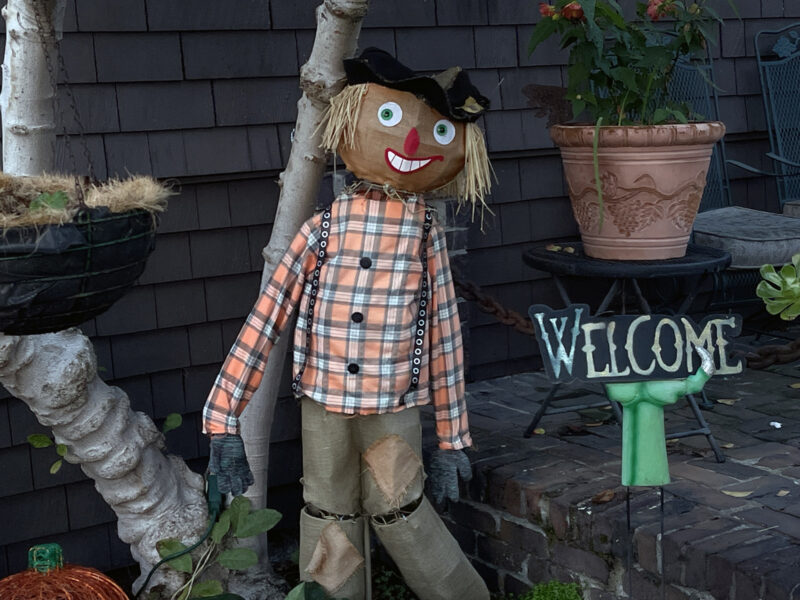 Pumpkins still grace many of the porches, and gourds and corn stalks have been added to the scene. I am seeing the occasional scarecrow pop up in front yards, and the flock of turkeys that roam around Central Avenue and Grand Street are making the rounds.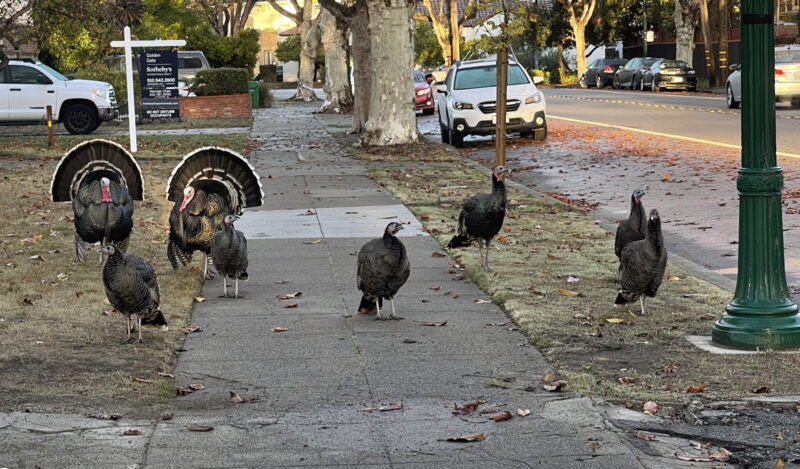 This is my first general street report in over six weeks (five Halloween reports and one VOTE report), and it was interesting to see how much has changed on the street. The lush greenery of the street trees has turned to yellow, orange, and brown.
The street gutters along Alameda Avenue are starting to fill up with brown leaves making the street sweeper's job a little more difficult and time consuming.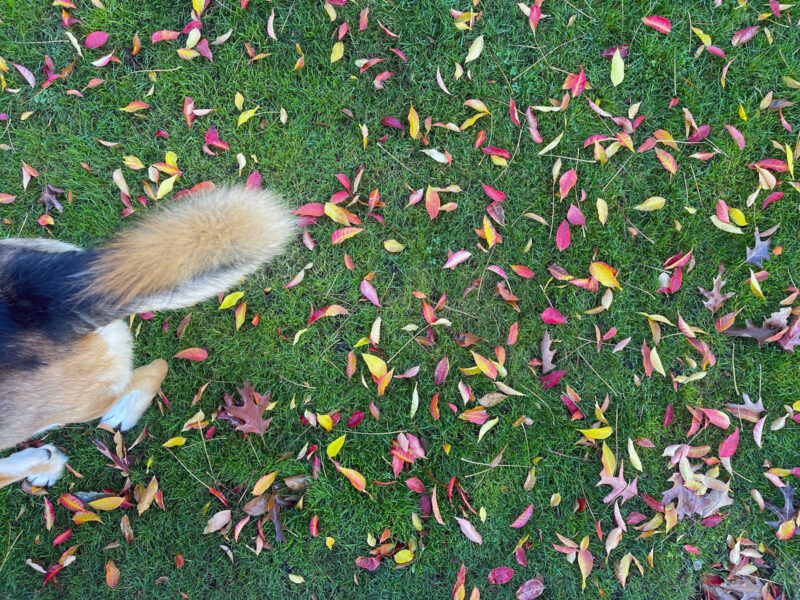 I really like hanging out on the lawn at the house located on Alameda Avenue and Union Street. The green grass is the perfect canvas for the mosaic of autumn leaves, and the smells are fantastic. It's a canine community center.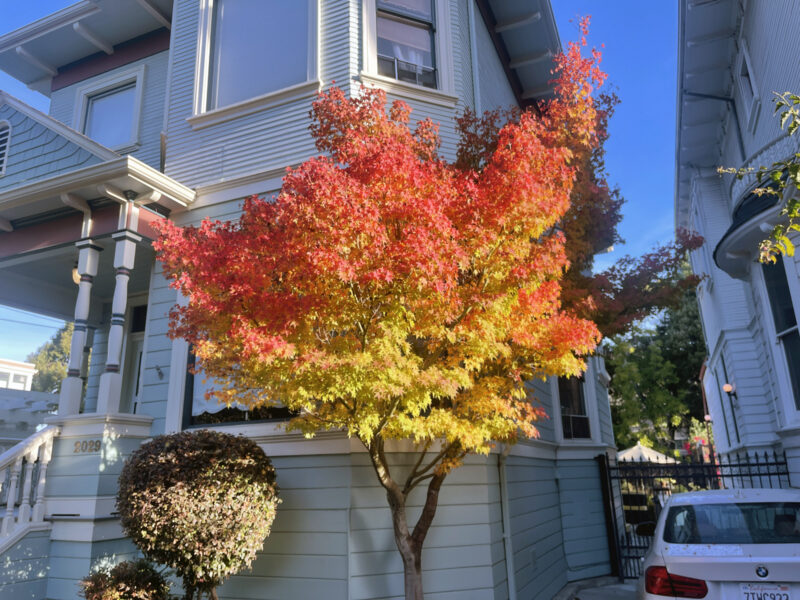 My neighbor's maple tree turned a spectacular red, starting with the top leaves that cascaded down the branches as time passed.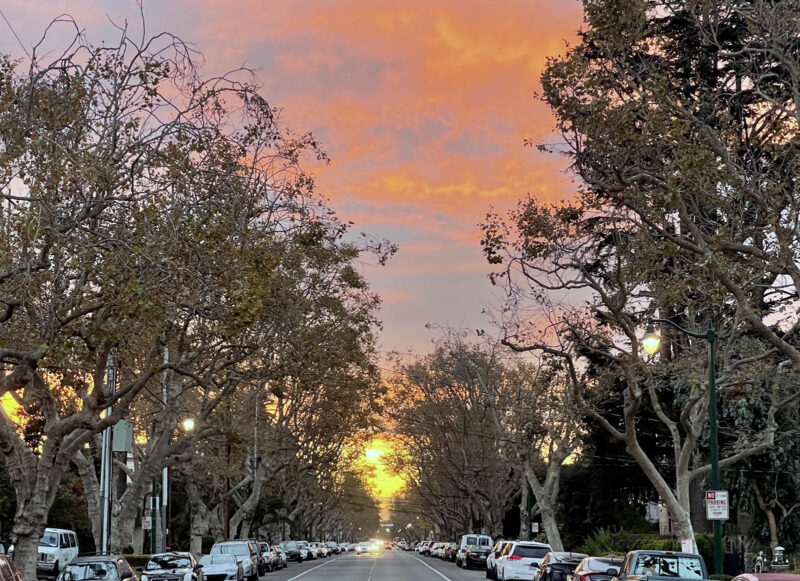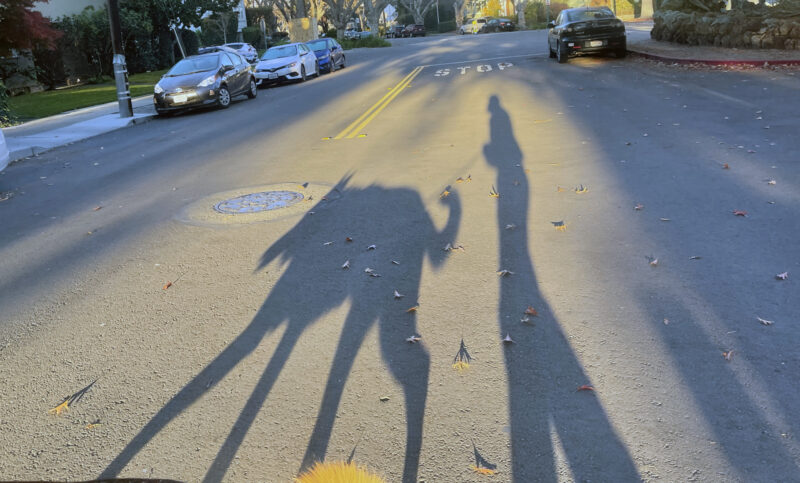 With last week's storm came the morning Maxfield Parish skies, and the long, long shadows that distort my image are back now that we are on Pacific Standard time. Makes me look badass, doesn't it?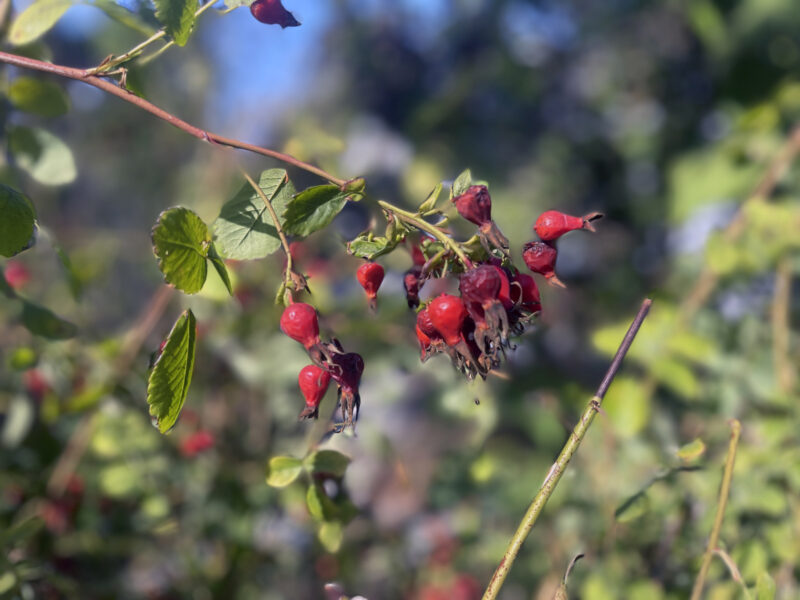 Some of the flowers that brought so much beauty to the yards on my walks have turned to seeds in preparation for 2023's production. Landscaping that was just simple green bushes a few weeks ago have added beautiful flowers and joined the fall and winter bloomers club.
For those of you that just can't wait for the holiday crush to start, you can swing by Starbucks for their "merry" beverage selections (sorry, the pumpkin spiced latte is gone) and a snowman cookie. Additionally, the holiday tree is up and the reindeer are out at South Shore Center.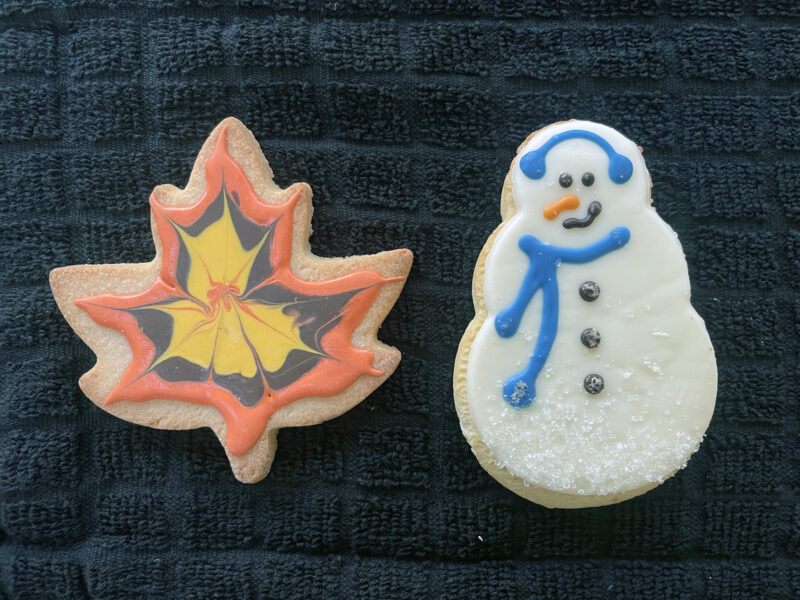 However, if you are still interested in keeping Thanksgiving in your heart, try the autumn cookie at The Local. As an aspiring vegan household, I can't wait to see what my human companion is going to give me as a Thanksgiving meal treat.

Mouf, Roving Reporter
Bear's-Eye View of Alameda
Mouf and his human companion can be reached via [email protected]. Their stories are collected at AlamedaPost.com/Jeff-Cambra/. All photos by Jeff Cambra.