Bear's-Eye View of Alameda for September 4, 2022
For the last year, I have been following the process for getting a dog park put into the East End of Alameda and/or one for my Bay Farm buddies. After reviewing 14 possible sites, the East End/Bay Farm Dog Park group, working with the Alameda Recreation and Parks Department, narrowed the list down to three possibilities: Krusi Park, Towata Park, and Leydecker Park.
For a complete, in-depth analysis of all the sites that Alameda residents suggested, please see the SITES page of the East End Dog Park website.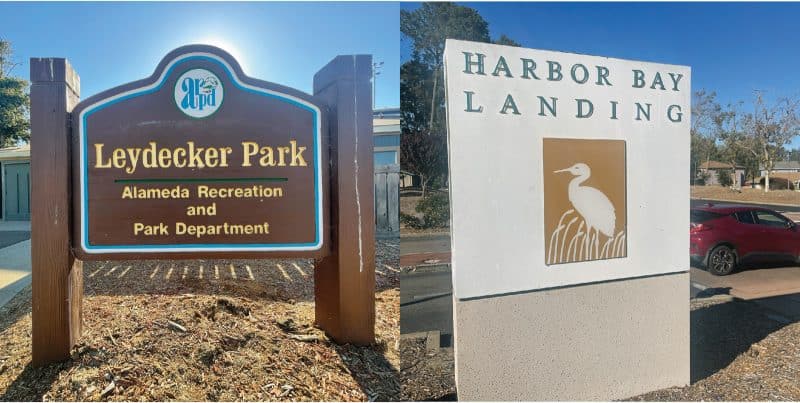 After further discussions and altering the actual location to the south, Leydecker Park has been selected as the proposed site for a Bay Farm Dog Park. The exact location is shown on the map included in this post.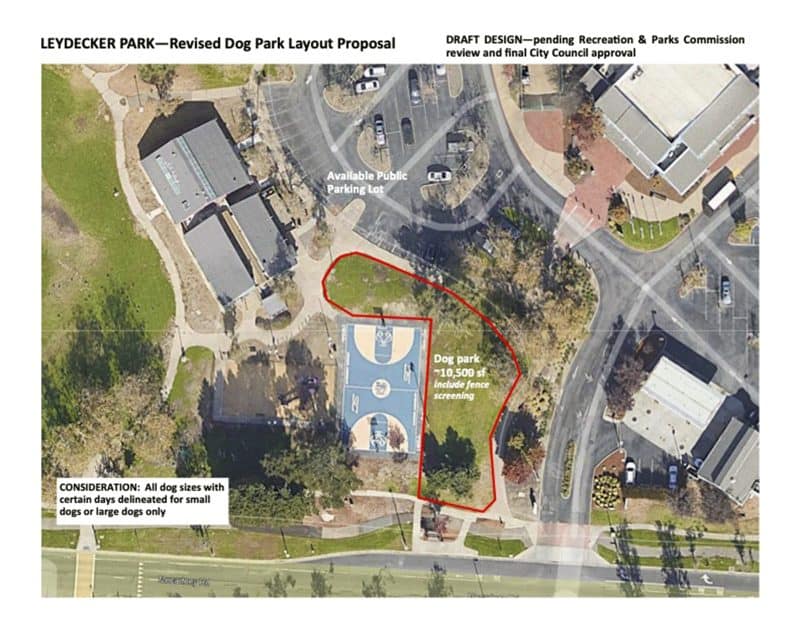 It is an ideal spot because of its central location and close proximity to all the townhouses that have little or no yards. This location has a lot of amenities for our human companions like bathrooms, water, picnic tables, and an enclosed area for their younger human companions to play in.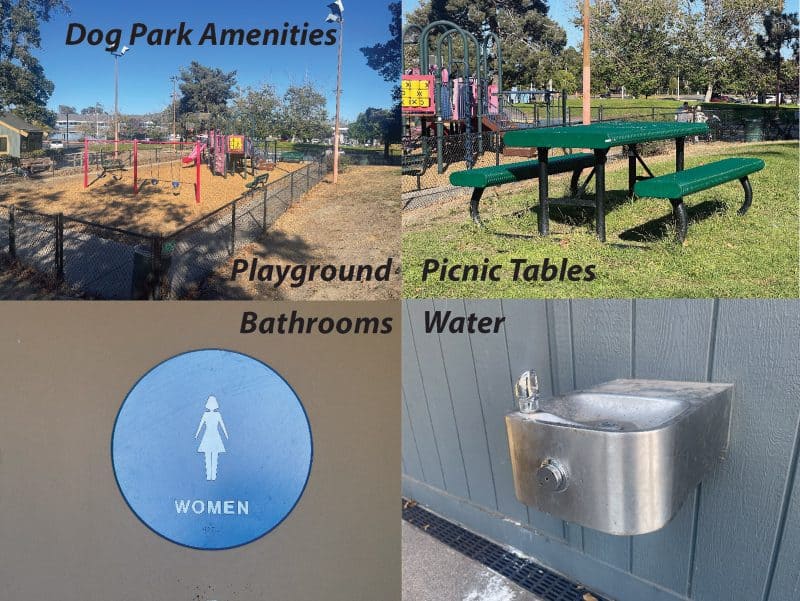 There are still many steps in the approval process before this becomes a reality, however. The next important step will take place this Thursday, September 8, 2022 at the Zoom meeting of the City of Alameda Recreation and Parks Commission where Amy Wooldridge (Recreation and Parks Director) will be making the final recommendation.
To watch the meeting and offer public comment, please register for the Zoom meeting.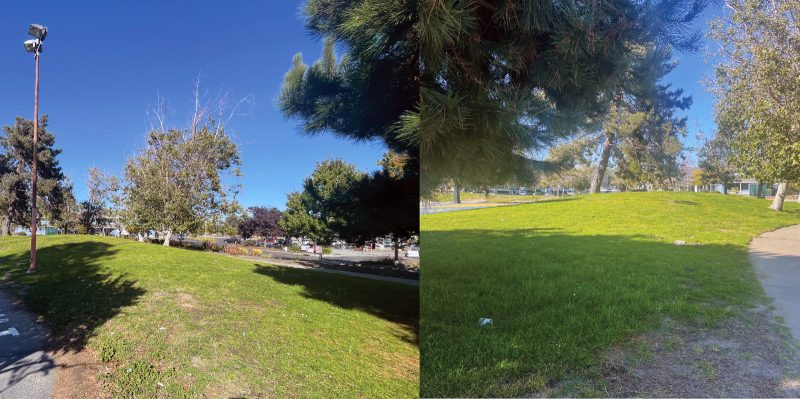 I am asking everyone to send an email to Amy at [email protected] in support of this location, especially if you are a Bay Farm resident. Please indicate that in the email. It is very important to demonstrate that there is a need for an off-leash area where my friends and I can run free and socialize.
The potential approval of this Bay Farm park does not mean that the East End/Bay Farm group have stopped working on a main island site. Amy, Sarah, and Jeff are in the very early stages of working up another site near the Bridgeside Shopping Center. More on that site in the coming months.
For information about some other local parks, see Dennis Evanosky's article exploring the history around three of Alameda's parks and their neighborhoods.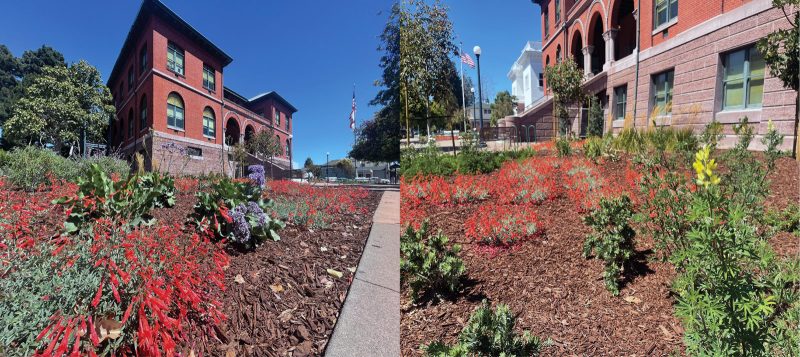 In other news around our island home, the City finished the conversion of the grass area in front of City Hall to drought resistant plants. It looks really nice and colorful.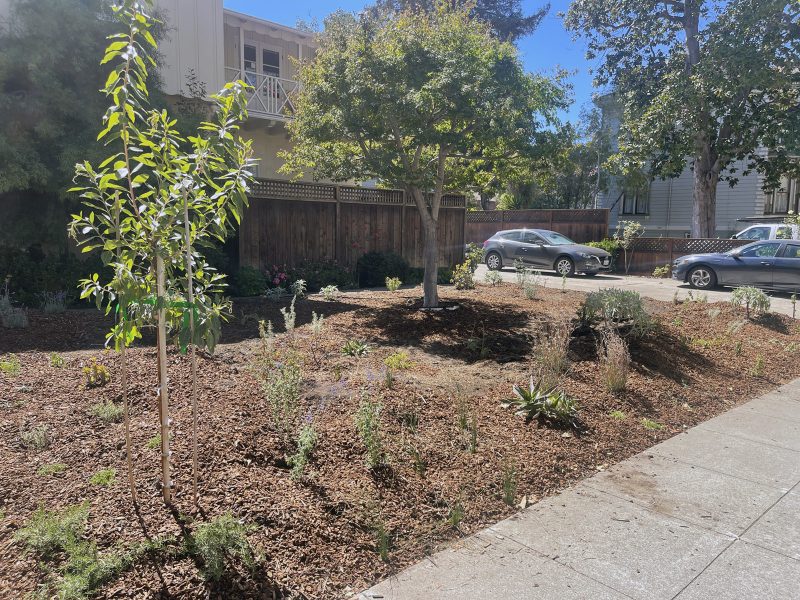 While I am not sure if the City Hall landscaping project provided any motivation for the grass to plants conversion at the corner of Central Avenue and Grand Street, that project finished up this week as well. It was a huge area, and I monitored the owner's progress over many months.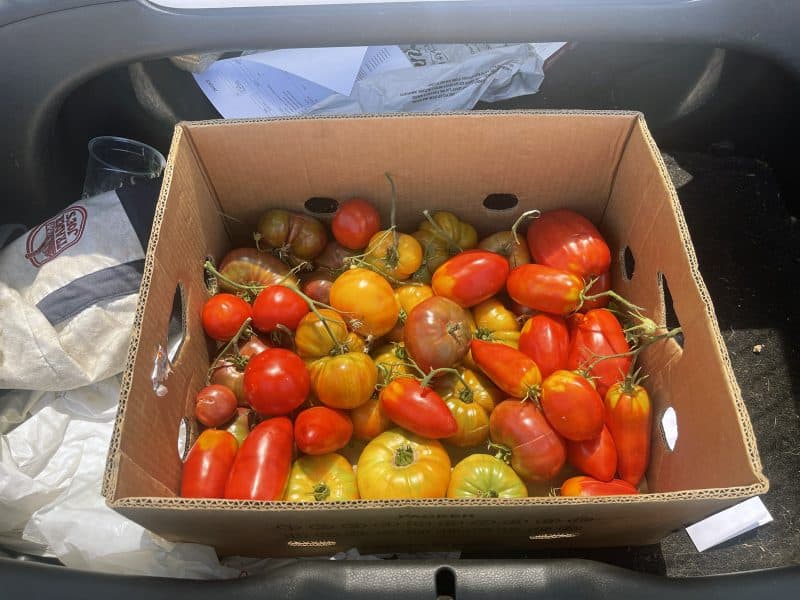 The Tomato Farm update is that another 50+ pounds were delivered to the Alameda Food Bank this week—bringing the total to over 200 pounds! Stefani, Joe, and Jeff are already planning for the fall crop to continue the support of those that are in need.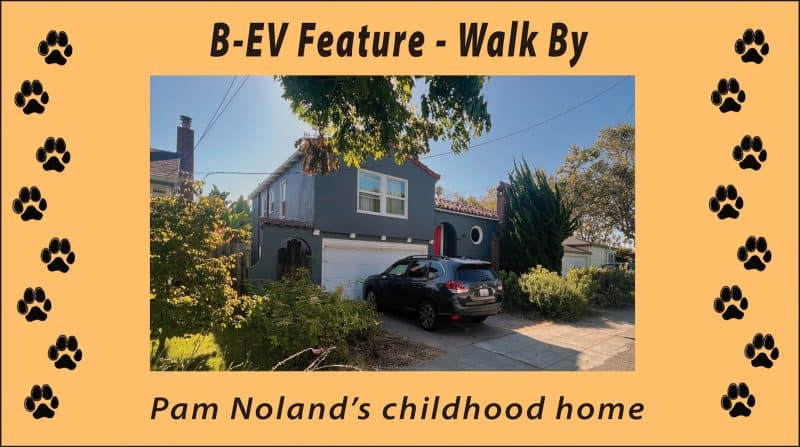 This week's Walk By features Pam Nolan's grandparent's house on 8th Street. Pam's family owned Barker-Tilton Furniture on Park Street back in the 1940s.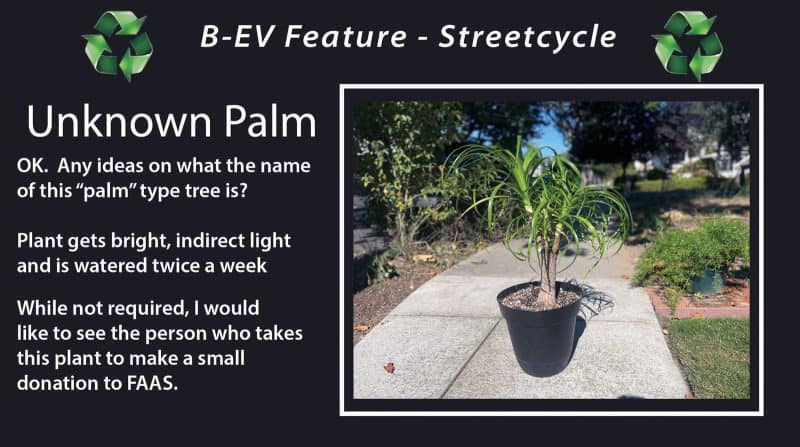 On the Streetcycle front, I am offering a nice palm-type tree that I brought home around six months ago. It had almost no green leaves on it. Today, it is thriving on our front porch which gets a lot of bright and indirect light. If you can give it a good home and maybe make a small donation to the Friends of the Alameda Animal Shelter, I would be most grateful.
Wishing everyone a happy, healthy, and enjoyable Labor Day!
Mouf, Roving Reporter
Bear's-Eye View of Alameda
Mouf and his human companion can be reached via [email protected]. Their stories are collected at AlamedaPost.com/Jeff-Cambra/. All photos by Jeff Cambra.