Resume public in-person meetings; Don't take away Grand Street parking.
Zoom-only public meetings restrict access
To the Editor:
The City Council has extended teleconference for public meetings. I did try to Zoom into the last Council meeting via the address provided on the city's website, but that portal took me to an outdated Zoom program that was listen-only.
After figuring out how to open a web Zoom portal that allows listen and voice participation I was able to ask about in-person meetings or hybrid meetings. The answer was a long-winded "NO." This disenfranchises people who are tech-challenged, financially unable to afford the necessary hardware or smartphones capable of Zooming or those that may have other disabilities that make teleconference participation not viable.
The county and state have rescinded masking indoors and the expectation of a winter spike is creating a power barrier to public accountability. It's like keeping the kids at home because they expect a surge in infections. We must weigh the pros and cons of the situation and pivot when necessary.
City Council should resume public in-person meetings, with live streaming for those who prefer to avoid public contact. Power is corrupting and those public officials who hide from the public may have something to hide.
Joy Smith,
Alameda
Grand Street bike lanes inappropriate, potentially dangerous
To the Editor: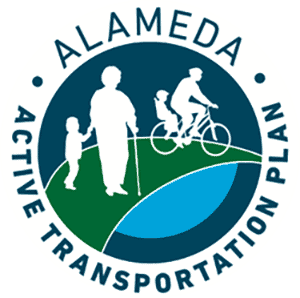 The City's plan for Realigning Grand Street between Encinal and the Lagoon Bridge is forcing a size 8 foot into a size 7 shoe.
Unlike wider streets such as Otis Drive, Grand Street isn't wide enough for curbside bike lanes without removing parking from in front of private residences. Parking and traffic lanes must be a minimum width for passage of motor vehicles, or they cannot exist at all. The ADA requires an accessible parking space to be at least 8 feet wide.
The City/BikeWalk argument is that Grand is a public street so the City should be able to alter it at will. But there are no parks, schools, businesses, or other public access facilities with entrances on this section of Grand Street. Only private residences front on this section. All residences are preexisting, with many being over 100 years old. This is unlike the Clement Avenue streetscape, where the bike lanes literally went in before the housing was built.
I am a longtime homeowner on Grand Street (since 1985). The primary stakeholders for this Grand Street Resurfacing Project are the landowners and permanent residents on the affected stretch of street. No effort at all has been made by the City or any of the named consultants—NCE, Fehr and Peers, or Bureau Veritas (the ADA consultant)—to meet with us as a group, in person, to hear our concerns.
Arbitrarily taking the street parking away from 50 percent of the street seems to me to be a kind of eminent domain taking, without the residents getting anything in return. Note that the City was unable to install a traffic circle at the gore point of Sherman Street, Encinal Avenue, and Central Avenue because it cannot just "take" the point of private land it needs to make room for the circle.
Bike lanes should be appropriately tailored for the streets that will bear them. It is an urban myth that widening a bike lane on an existing street, which cannot itself be widened, necessarily makes it safer for all users. No studies have been done after the fact to evaluate the safety of new street alignments, done for the sake of separated bike lanes, for all users of the roadway.
Remember: Supervisor Wilma Chan was killed crossing Shoreline Drive a few years after a similar street realignment was done. If widening a bike lane results in more accidents involving pedestrians or motor vehicles, have we made the street safer?
Since 2009, there have been no fatalities involving motor vehicles on Grand Street between Encinal and Otis avenues (per City Engineer Robert Vance, the single fatal "crash" on October 3, 2016, was an elderly man who fell off of his bicycle). After realignment, how many Grand Street residents and visitors will be killed or injured before the City realizes its mistake?
Carol Gottstein,
Grand Street Resident
---
Editorials and Letters to the Editor
All opinions expressed on this page are the author's alone and do not reflect those of the Alameda Post, nor does our organization endorse any views the author may present. Our objective as an independent news source is to fully reflect our community's varied opinions without giving preference to a particular viewpoint.
If you disagree with an opinion that we have published, please submit a rebuttal or differing opinion in a letter to the Editor for publication. Review our policies page for more information.