Resolution would prohibit animal testing and experimentation on property owned or controlled by the City of Alameda.
To the Editor:
The (medical) world is moving away from using animal testing in research. However, many people wish it would move faster. As one Alamedan recently said, "If animals were not available for research, alternatives would be found fast."
Some good news: In January 2023, the U.S. Senate unanimously voted to allow non-animal testing for drugs, with President Biden signing the bill. So the tide is definitely changing.
On next Tuesday, November 7, our City Council will be voting on a resolution introduced by Councilmember Trish Herrera Spencer and seconded by Councilmember Malia Vella. It is agenda item 10B. The resolution simply  states, "Consider Directing Staff to Draft an Ordinance Prohibiting Animal Testing and Experimentation on Property Owned or Controlled by the City of Alameda."
This resolution is a logical next step following the City Council vote of October 17, when a majority of Councilmembers voted not to lease City property to Science Corp, an animal experimentation firm that uses primates, rabbits, sheep, pigs, and other animals.
More than 300 emails were sent to City Council protesting the proposed lease to Science Corp. This was an unprecedented number of emails received by the City on any political issue.
It would appear that a majority of Alamedans do not want animal exploratory firms leasing City property. Yet there are many such properties at Alameda Point.
Let's not forget that our tax dollars support these structures and land.
Additionally, many Alamedans do not want our City to become known as a prime location for animal research facilities for the East Bay/Bay Area. We love our City and its image as a kind and caring community, and we believe our City's image would be tarnished by encouraging such facilities in our numerous buildings, particularly at Alameda Point.
Additionally at Alameda Point, there are million-dollar residences and increasingly inviting attractions such as distilleries, wineries, retail shops, restaurants, and contemplative nature walking areas. It would be extremely poor City planning to add animal research companies to City-owned buildings there. Residents, businesses, tourists, and shoppers do not want animal research firms close by their venues. It is distasteful and not good for our City image. To become known as "Animal Research Center of the East Bay" is not a healthy image.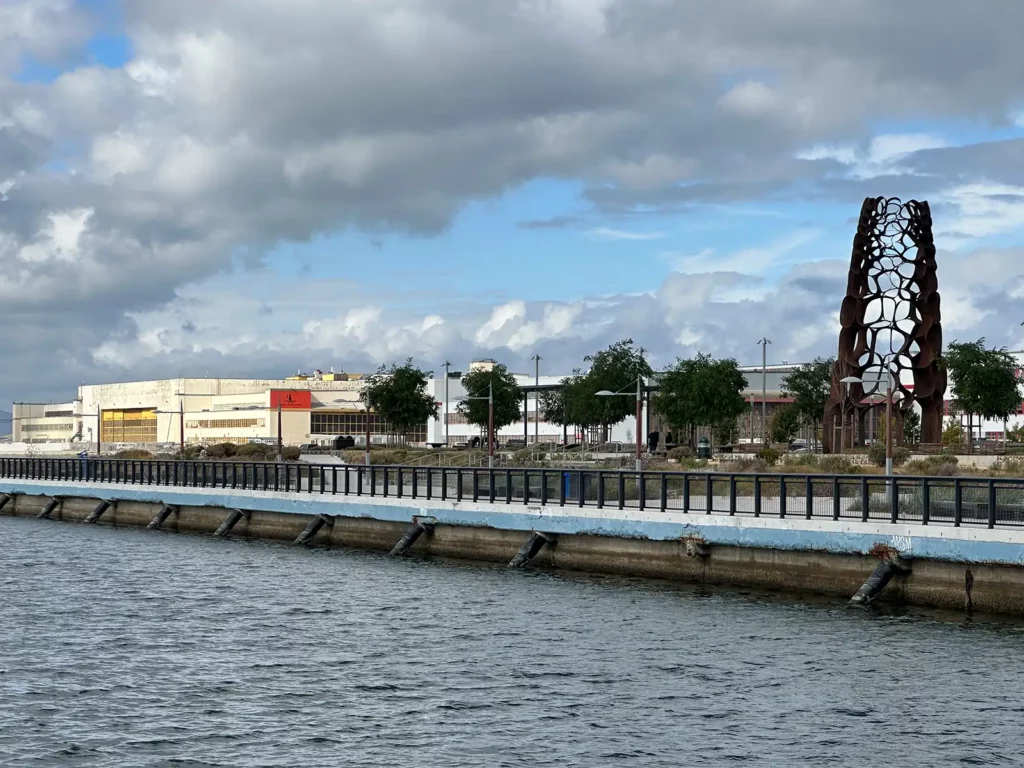 Also, even though we eat meat, we don't want slaughterhouses here, so why would we want animal research firms to lease our City-owned property? After all, nearly every animal used in experiments is killed. And before that, they usually experience fear and pain.
Financial growth for the City is desirable, but there are many types of Life Sciences firms where research doesn't involve the use of animals. Our City could and should encourage those types of companies to locate here.
Please email our Council today or tomorrow, urging them to support the resolution for item 10B. Their email addresses are listed on the Elected Officials page of the City of Alameda website.
Also, please attend the City Council meeting on November 7. If you cannot attend, you may sign up to speak via Zoom.
Thank you,
Reyla Graber,
Alameda resident.
---
Editorials and Letters to the Editor
All opinions expressed on this page are the author's alone and do not reflect those of the Alameda Post, nor does our organization endorse any views the author may present. Our objective as an independent news source is to fully reflect our community's varied opinions without giving preference to a particular viewpoint.
If you disagree with an opinion that we have published, please submit a rebuttal or differing opinion in a letter to the Editor for publication. Review our policies page for more information.