To the Editor:
I have had the pleasure to be a volunteer at the Alameda Food Bank (AFB) for the past five years. It has been a privilege to work at the AFB, especially when Covid hit in 2020. The AFB rose to the challenge and the exceptional efforts and changes made to accommodate the increased demand was simply extraordinary. Yet, the AFB is operating under increasingly challenging conditions.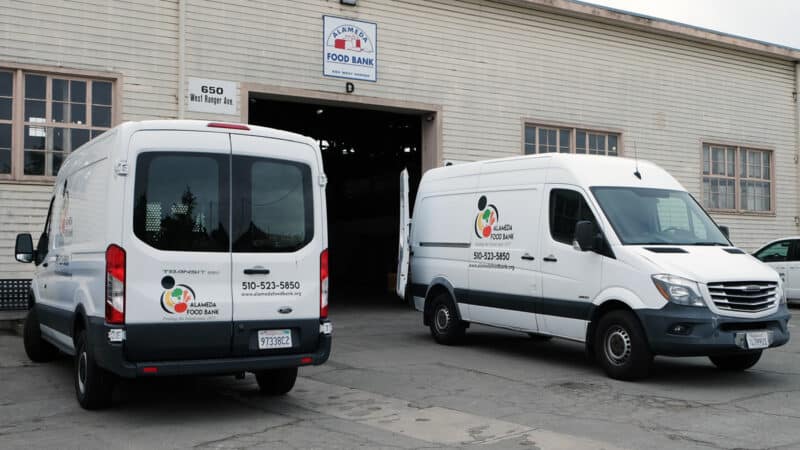 The Alameda Point warehouse serves as the sole facility for all AFB operations and is in poor condition. The dilapidated facility lacks heat, has countless leaks, electrical and lighting problems, insufficient Internet service to check in guests, and the parking lot and walkways are uneven, subject to flooding, and during the winter there is no lighting so I have had to walk some elderly clients to their cars with a flashlight because they are afraid of falling.
Even with all of the problems, the volunteers and AFB staff continue to provide the best service.
The Alameda Food Bank is everything the City of Alameda stands for—compassion, generosity, and kindness to others. The Mayor, City Council, and community leaders regularly highlight the Alameda Food Bank for the important service it provides to our community. During this holiday season, I ask that our leaders commit to ensuring the Alameda Food Bank has a permanent, safe, and respectful facility, so that it can continue to provide food security to everyone who needs it, including our children and our seniors.
Sincerely,
Karen Greaves
Alameda Resident &
Alameda Food Bank Volunteer
---
Editorials and Letters to the Editor
All opinions expressed on this page are the author's alone and do not reflect those of the Alameda Post, nor does our organization endorse any views the author may present. Our objective as an independent news source is to fully reflect our community's varied opinions without giving preference to a particular viewpoint.
If you disagree with an opinion that we have published, please submit a rebuttal or differing opinion in a letter to the Editor for publication. Review our policies page for more information.