Truckloads of food prepared for delivery to local Coasties
It's all over the headlines—the United States government could grind to a halt this Sunday, October 1, at 12:01 a.m., unless some kind of political miracle loosens the partisan logjam over the federal budget in Congress. As many as four million federal workers, including our local Coast Guard personnel, will lose their paychecks—even if they continue working.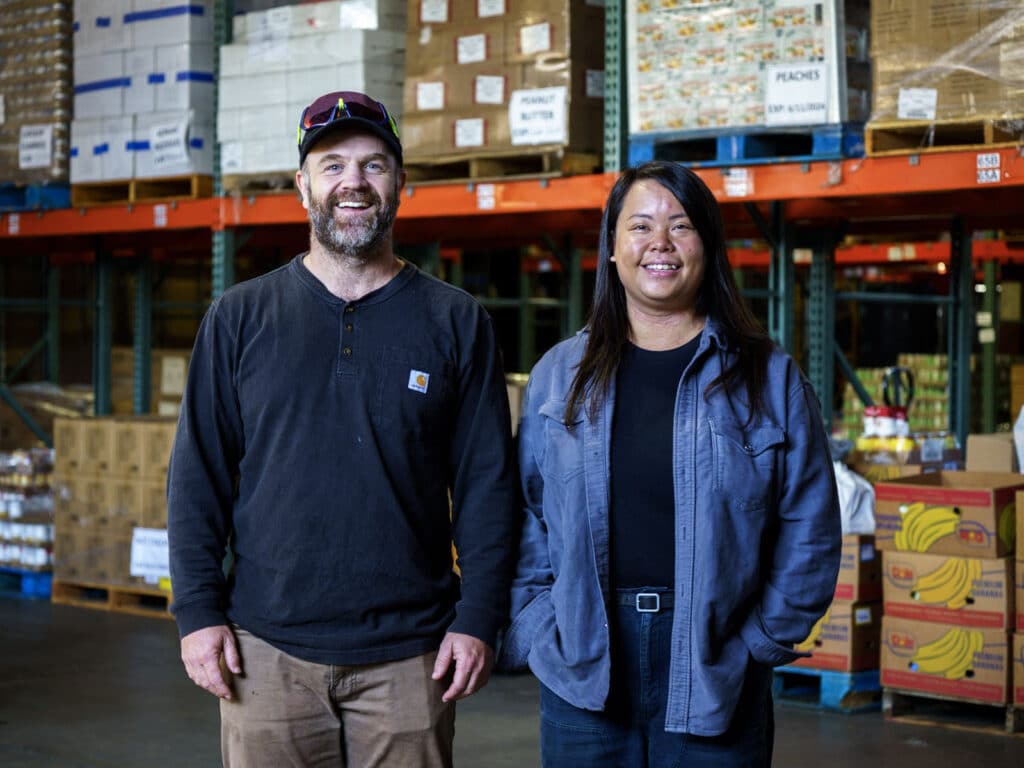 How are they going to feed their families? The Alameda Food Bank (AFB) has been preparing for that and is ready to deliver truckloads of food to Coast Guard Island for distribution if the shutdown becomes a reality. Huge boxes filled with a variety of food—protein, fresh produce, dairy products, non-perishable foods, and even special treats—are packed and stacked in the Food Bank's warehouse on Alameda Point.
"We're making preparations for an initial distribution," said Food Bank Executive Director Teale Harden. "We'll play it by ear and see what happens, how long the shutdown lasts, what their needs are, and then we'll go from there."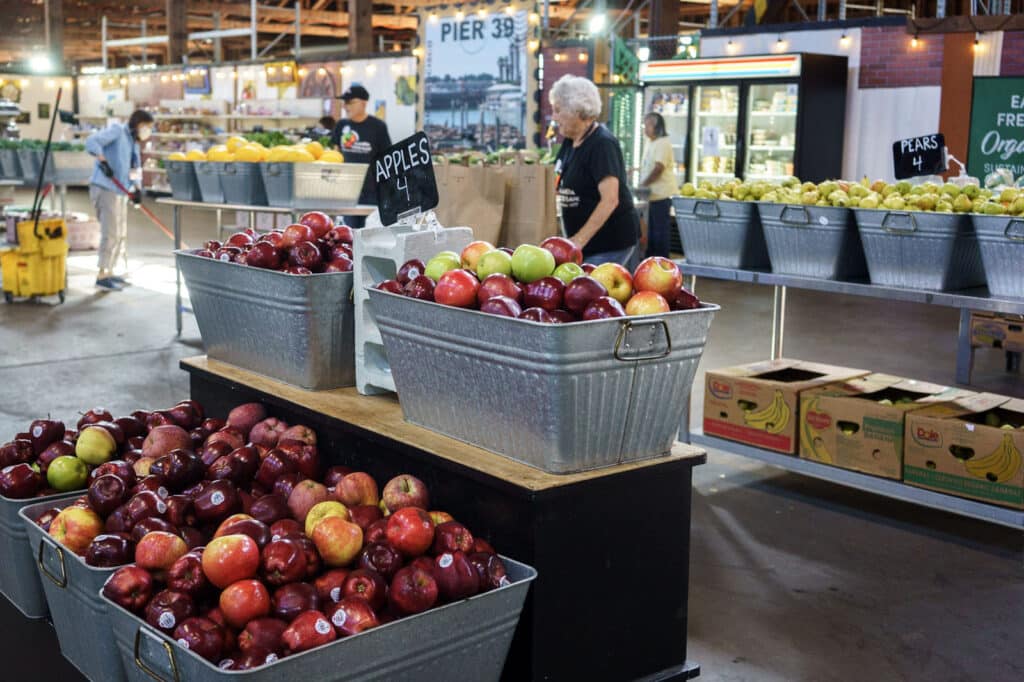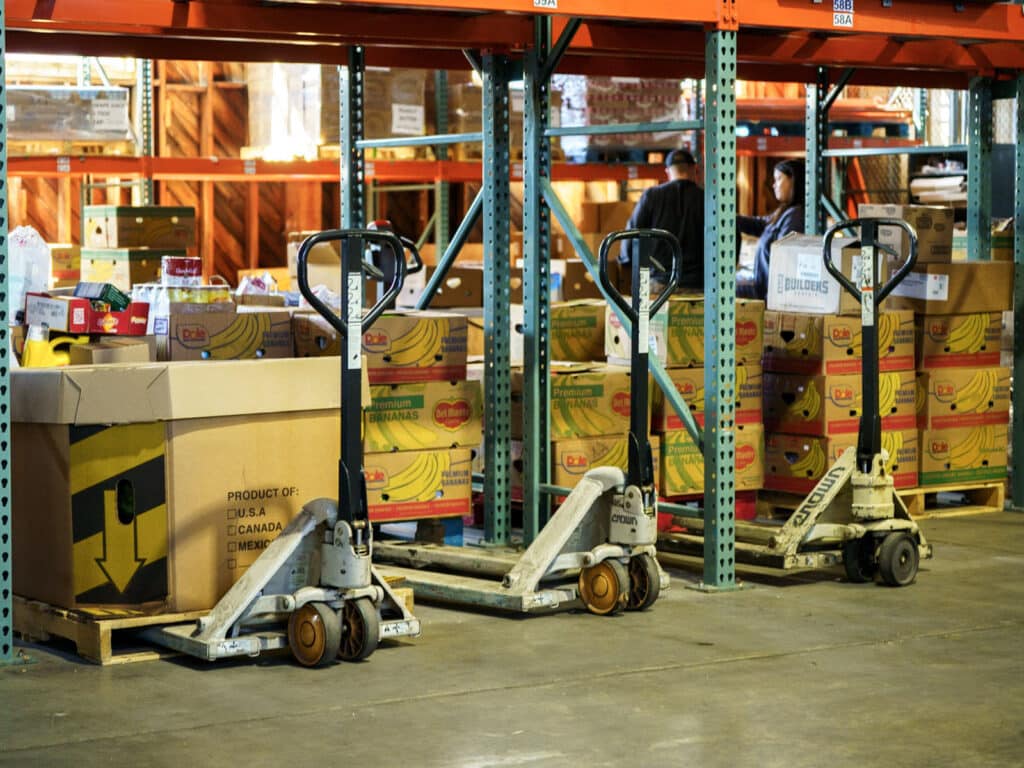 Where do they get the food?
AFB purchases fresh produce—organic if possible—and gets donated food from local grocers. They are also a member of the Alameda County Community Food Bank (ACCFB), which provides food directly to many different organizations in the county, not to individuals. "We've already been talking with them, letting them know that we're gearing up for this emergency distribution, making sure that we have enough supplies," Harden said.
The ACCFB has worked with TSA and other federal organizations that were either furloughed or worked without pay during the last government shutdown, so they're preparing for that again, Harden noted. "We're all really hopeful that this (shutdown) doesn't come to pass, but if it doesn't work out that way, we're prepared. We are ready to support the Coast Guard in whatever way we can."
That could include helping with food distribution to neighboring Coast Guard sectors.
"We have been asked if we could work with the Coast Guard base on Yerba Buena Island, and we're considering that," Harden said. "Our contact officer is looking into how many families might need our support. That will give us a better idea if we can offer that to both bases or if we really need to focus just on the Alameda base. We'd love to support both if we're able."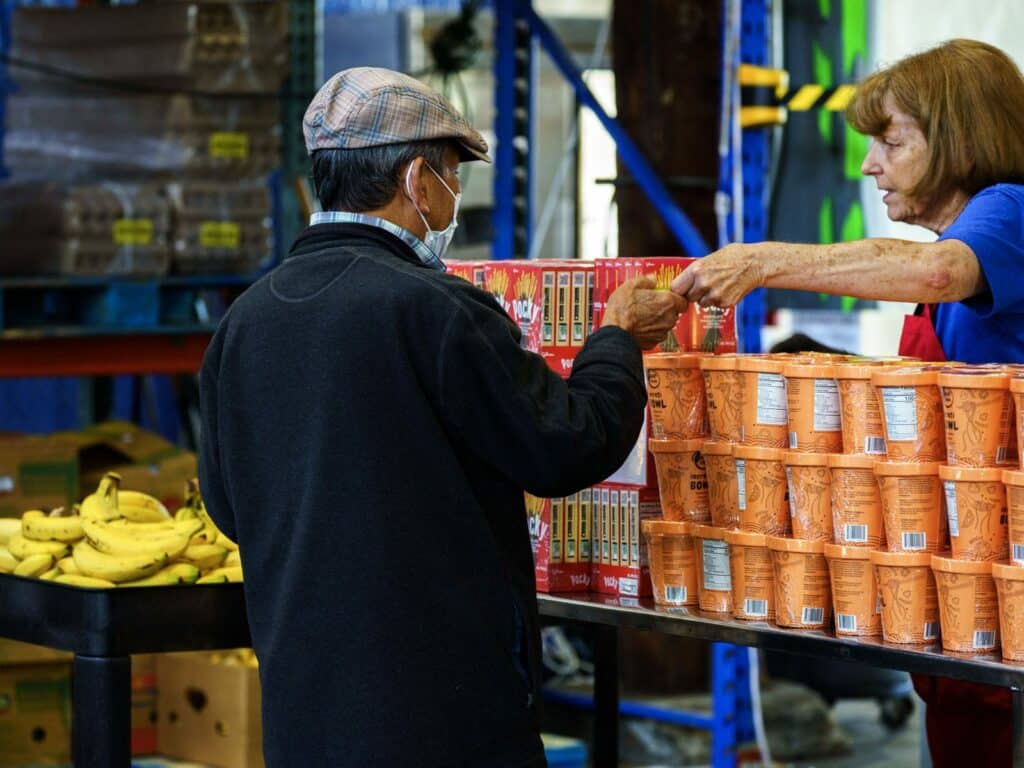 Alameda's special relationship with Coasties
The Coast Guard has held a special place in the hearts of Alamedans since they arrived in 1942 to set up a station on what was then Government Island. Some Coasties, as locals fondly refer to them, regularly volunteer at the Alameda Food Bank. One of those volunteers, Ryan Knick, comes to the warehouse at Alameda Point every Wednesday to lend a hand.
"He's so committed," Harden said. "We also work with Officer David Chenlo, who coordinates a group of six to eight Coast Guard members at least every other month. And any time we have any sort of larger project, like setting up our marketplace, the Coast Guard is always the first group we call when we need some extra hands to get the work done."
No wonder AFB stands ready to return the favor. That opportunity presented itself during the 2018-2019 government shutdown, albeit on a smaller scale. AFB, despite having had fewer resources at the time, delivered a van full of food to a Coast Guard spouses club, according to a KRON News report. It was offered with great respect and warmly received.
If the government shuts down again this coming Monday, the Coast Guard is prepared to load its own trucks, deliver, and distribute groceries from the Food Bank warehouse to families on Coast Guard Island. Harden hopes, of course, that there is no shutdown. But even if all goes well and no one's work or pay is interrupted, there will still be some families that may need a little help making ends meet and putting enough food on their tables.
"We've already shared some information for the Coast Guard to start circulating to families who might not be aware that they're eligible to come in and shop at the Island Community Market," Harden said. The market is the Food Bank's free grocery store.  "As long as they meet our eligibility guidelines, regardless of whether or not there's a shutdown, they are welcome here, so we're using this opportunity to spread some more information before we get to an emergency situation."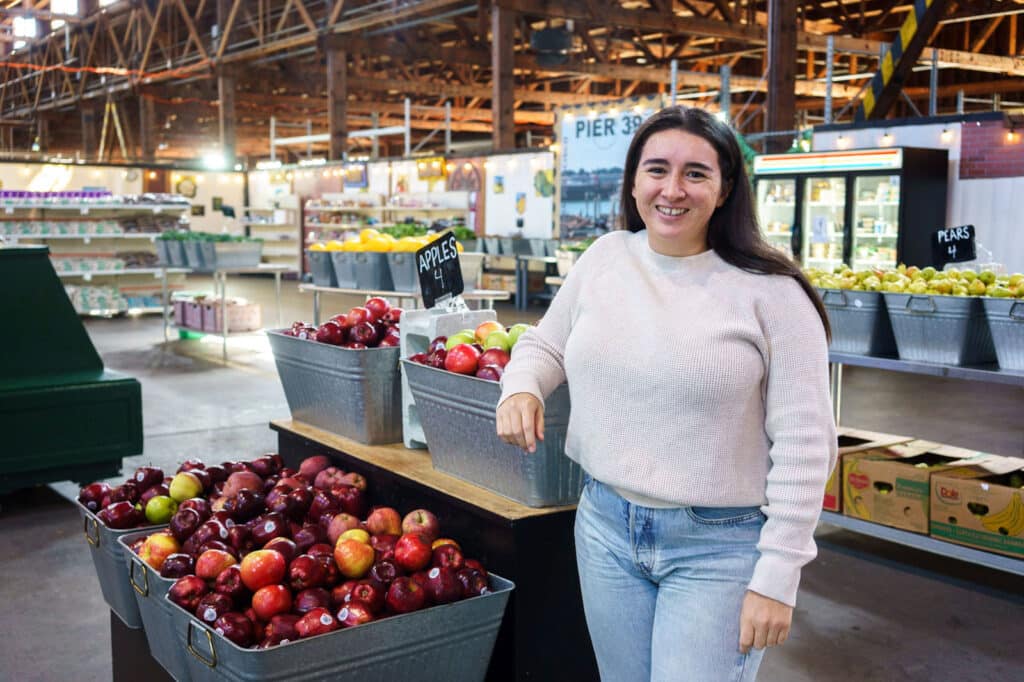 AFB serves 1,000 families per week
The Food Bank has been particularly busy lately. "We're serving about 1,000 families a week right now. It's not quite pandemic levels, but it's definitely way above where we were pre-pandemic, and way above where we were when we opened the Island Community Market," said Harden, who was promoted to executive director in August, when Cindy Houts retired. Prior to that, Harden served as AFB's program manager.
"If there's one thing I've learned in the four years I've been with the Food Bank, it's that you have to be prepared for anything," she continued. "There's always hungry people."
Harden wants to make sure people in the community realize that the Food Bank's free Island Community Market serves all those who live, work, or go to school in the City of Alameda and fit within the income guidelines.
"Prior to the pandemic, you had to live in Alameda to be eligible," Harden said. "Then, post-pandemic, we expanded that. People who are working and attending school here are just as much a part of the community as people who live here."
For more information, to make a donation, or to make an appointment to shop at the Island Community Market, visit the Alameda Food Bank website.
Liz Barrett is the Copy Editor of the Alameda Post and writes about our community. Contact her via [email protected]. Her writing is collected at AlamedaPost.com/Liz-Barrett. Jenn Heflin is a freelance portrait and business photographer in Alameda. To view her portfolio, visit JennHeflin.com. All photos ©2023 Jenn Heflin.