Islands need bridges. Alameda relies on four bridges and an underwater tunnel, the Tube, for access to and from the island. On Sunday, February 19, half of our bridges were out of commission following a PG&E-caused power outage. Both the Fruitvale and High Street Bridges had been opened to allow a sailboat to pass and it took Alameda County, which operates and maintains the bridges, almost three hours to dispatch an engineer and emergency generator to close the bridges. Even more significant than the major traffic congestion this caused in Alameda and Oakland were the health and safety implications, such as the possibility that emergency vehicles could have been prevented from entering or leaving the island.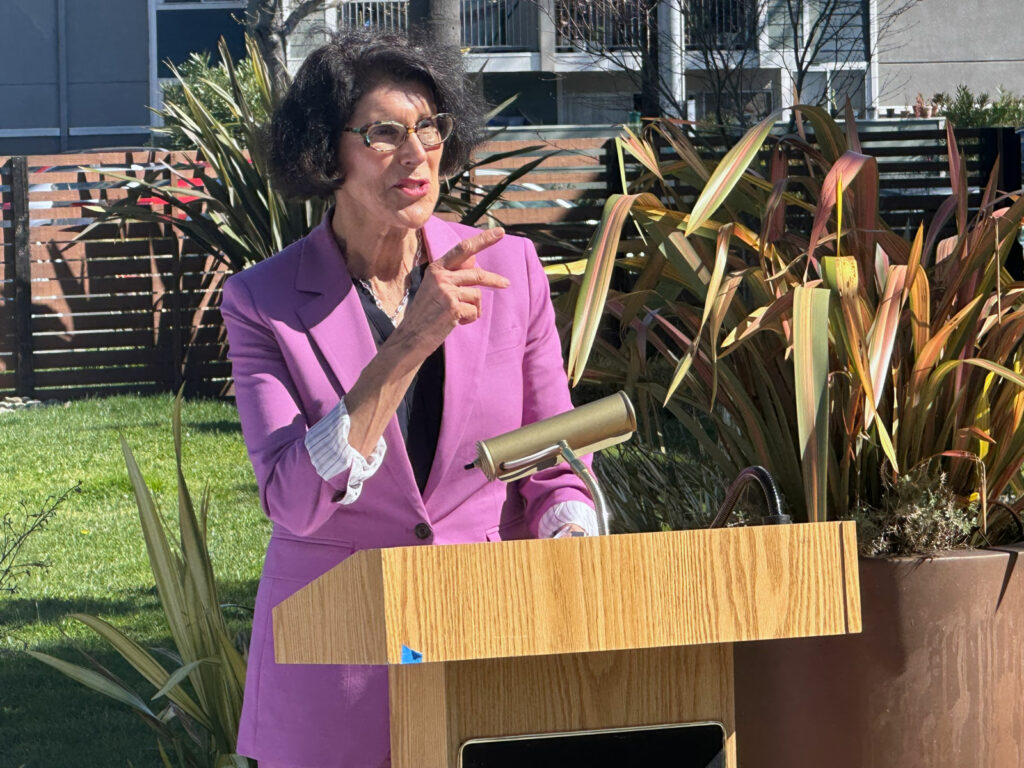 The day after the power outage left our bridges stuck open, City Manager Jen Ott and I met with County Supervisor Lena Tam and the County Public Works Director to express our concern about the incident and learn how it happened. U.S. Coast Guard regulations govern the operation of bridges over navigable waterways, so our City Manager and Public Works Director Erin Smith have requested a meeting with Coast Guard District Eleven's Chief of Prevention, as well as County Public Works officials, to explore how to prevent a similar incident from happening in the future. We hope to have more information to share with the public soon.
Are you prepared for the next storm?
More rain is forecast for the coming days, so now is the time to get ready. You may want to hire an arborist to inspect trees on your property that could cause damage during a storm. Be sure to clear roof gutters of leaves and debris, but never put leaves or yard waste in your street gutter—use your green bin instead. Also remember to park vehicles and place waste containers one foot away from the curb so stormwater can flow unobstructed to the drains. And please DO NOT drive through flooded intersections or roadways. Water depth could be deep enough to cause your vehicle to lose control or stall.
Sandbags are available for Alameda residents at the Alameda Point sandbag station at Saratoga and W. Ranger, next to the parking lot behind City Hall West. Please take no more than five sandbags.
We sometimes experience power outages during storms so if you, or someone you know, relies on critical health maintenance equipment that runs on electric power, Alameda Municipal Power (AMP) recommends that you also have battery back-up or a generator for use during power outages. If you do use critical health maintenance equipment, AMP offers a 10% medical discount on your electric bill. The application form is available online. For more information, call AMP at 510-748-3900.
Calling all Alameda teens
Summer jobs are an excellent way for teens to explore possible career paths, gain valuable experience, and earn money. As a teen, I spent several enjoyable summers working for the Alameda Recreation and Parks Department. All Alameda teenagers are invited to attend the Alameda Youth Career & Job Fair, Wednesday, March 29 from 1 to 4 p.m. in the Encinal Junior & Senior High School Gym, 210 Central Ave.
Employers looking to hire teens this summer include:
Lawrence Berkeley National Laboratory
East Bay Regional Park District Lifeguard Services
Alameda Fire Department
Alameda Recreation and Parks Department
City of Alameda
DOER Marine
Bladium Sports & Fitness
American Cancer Society
Operating Engineers Local 3, Ironworkers Local 378, and UA Local 342 JATC Plumber/Steamfitters (Apprenticeships), and more.
Interested businesses, nonprofit organizations, and trade associations can register online up to March 16; there is no charge for a table. For more information email Eric Fonstein at [email protected] or call 510-747-6895.
Stay safe and dry! Explore summer jobs for teens! Be Alameda Strong!
Marilyn Ezzy Ashcraft is the Mayor of the City of Alameda. Reach her at [email protected].
---
Editorials and Letters to the Editor
All opinions expressed on this page are the author's alone and do not reflect those of the Alameda Post, nor does our organization endorse any views the author may present. Our objective as an independent news source is to fully reflect our community's varied opinions without giving preference to a particular viewpoint.
If you disagree with an opinion that we have published, please submit a rebuttal or differing opinion in a letter to the Editor for publication. Review our policies page for more information.