We got lucky this weekend. The four-hour power outage was caused by a fire at a PG&E substation near 50th Avenue and Coliseum Way in East Oakland, not an earthquake or a major storm. It was a sunny, warm day, and other than some gridlock near the bridges, few if any Alamedans suffered any damage from the blackout that affected over 54,000 AMP and PG&E customers on Sunday.
Gridlock near the bridges, you say?  Yes, three of the four drawbridges providing access and egress to Alameda were stuck open during the outage. The Park Street bridge was open—and closed to traffic—for about an hour, while the Fruitvale and High Street bridges were not able to close and reopen to traffic until after power was restored to the city. This meant that all traffic had to seek alternate routes, which immediately caused traffic jams and long wait times.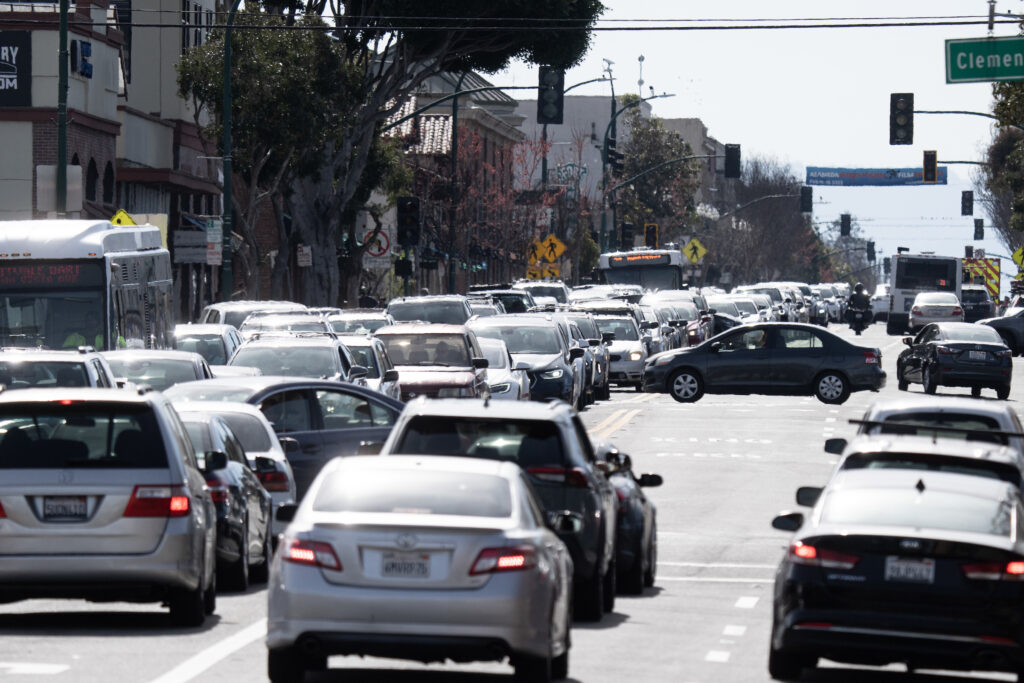 Traffic signals in the affected areas had no power either, leaving drivers to remember to treat the intersections as four-way stop signs. The City of Alameda urged residents on their social media and in AC Alerts to stay off the roads if possible. But  many residents could not get their cell phones to work and didn't get those messages.
Cell phones didn't work, you say? Yes, on top of the traffic woes, many drivers who were stuck in gridlock—and countless other people in areas where power was out—had trouble with their phones. Several transmission towers lost power, causing poor signals, reduced service, or no service at all.
A member of our staff contacted me via SMS during the outage to find out what was going on. In addition to their power being out, they had no voice, internet, or multimedia access on their phone. The only thing they could do was send and receive plain texts. That experience echoed those of other members of the community in the affected areas who posted on Facebook to say they had little or no access during the outage from any of the major carriers: Verizon, T-Mobile, and AT&T.
No disaster, this time
Despite all of this inconvenience, we were very lucky indeed. No major disaster accompanied the blackout. No crush of residents trying to flee the city, no need for emergency services, no 100-degree summer heat. But it did come as a big warning to all of us that we are not as prepared for disasters as we thought we were. We learned that even though it's not our local electric company, when PG&E has a failure, it can affect AMP, it can affect Alameda's bridges, it can affect traffic signals across town, and it can affect Alameda's connectivity to the outside world.
Many Alamedans are even more reliant on electrical service than they were in years past, as they transition to electric vehicles and electric appliances and heating in their homes. Some residents have mitigated this by installing their own solar systems and batteries, lessening their reliance on the electrical grid, but most have not.
We have some systems that will operate in a power outage, as we learned from the ferries in the 1989 quake, but they do not have the capacity to evacuate our population quickly. What we do not have are redundant systems, like alternate power sources, communication networks, or transit systems. We have no backups to take over when things go wrong.
Help from the City
The City of Alameda has a page of disaster preparedness tips that has a lot of useful information—how to sign up for CERT training, how to get alerts and community notifications, documents about the City's planning and hazard mitigation relating to tsunamis, a 100-page emergency operations plan, and a 175-page hazards mitigation plan from 2016. (Apparently there is an even newer plan from 2022, but it's located elsewhere on the website. Both are concerned with natural and climate related disasters.)
A highlighted section called "Get Prepared in 8 Weeks" offers many useful tips with videos to prepare for a major earthquake. There's also a section entitled "Personal Preparedness" with a variety of links to other sites to help prepare for emergencies.
But there are no tips for what to do if you have no power or cell phone service or internet access and you need to communicate. There are no instructions for how to exit Alameda when the bridges are stuck open. And, as helpful as they are, listed phone numbers and URLs are not accessible without power and connectivity, either.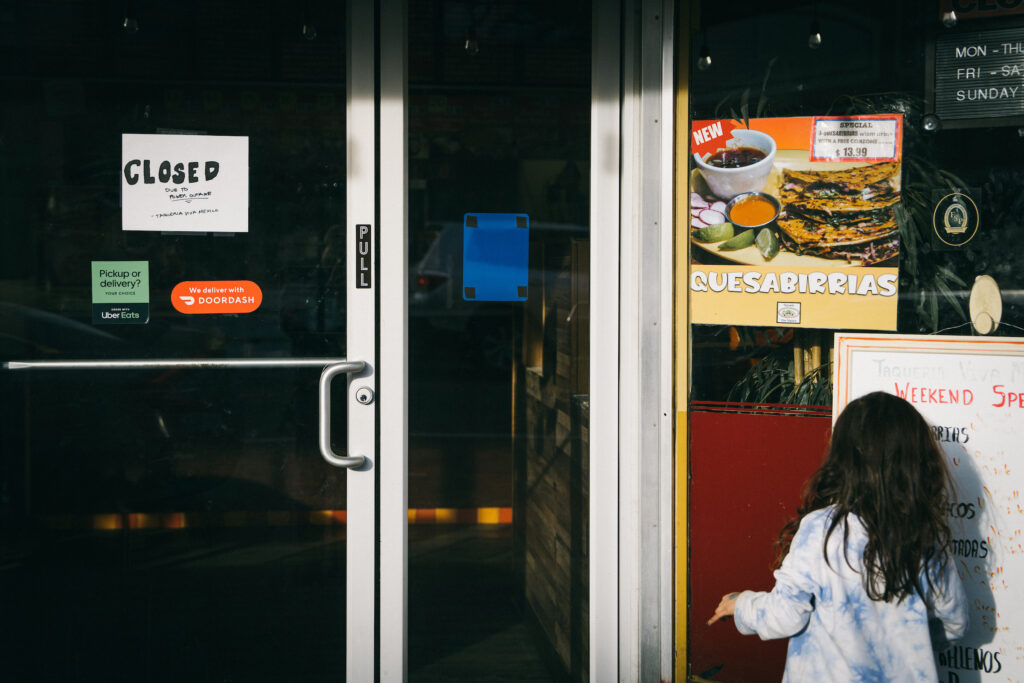 Prepare yourself
The City is right about personal preparedness. You are best equipped when you prepare yourself in advance for emergencies. Make plans with your family or friends about what to do and where to meet during an emergency like a major power outage or a significant earthquake. Make an earthquake preparedness kit with ample supplies you would need during an extended emergency, and keep it safely stored where you can easily access it if needed. This is all longstanding knowledge that most people have considered and acted upon, and the City's page mentioned above has helpful suggestions to get these assembled. The U.S. Government also has a web page about how to make plans for emergencies with simple and easy to follow steps. They have another for low- and no-cost preparedness.
There are other considerations as well. You might want to install some sort of back-up power system if you have devices or equipment whose operation you depend on, especially medical devices. But our total reliance on cellular phones is a new development over the last 15 years. This has been such a massive shift that wired telephones, or landlines, which were a mainstay for more than a century, are now few and far between and their use continues to decline. This is especially unfortunate because they generally work during power outages. There are some alternatives, including satellite phones, emergency radios or the occasional payphone, but those have their own limitations. Right now, when cell phone service is unavailable, there is little to do but patiently wait for it to be restored.
We got lucky this weekend. But we can't predict how fortunate we will be when the next major outage or emergency event occurs. The best thing we can do is to be as prepared as possible. We can't rely on being able to evacuate via the bridges and tubes or being able to use our cell phones to call for help. But we can take steps to plan and prepare for most other eventualities—and this we should do right away. To paraphrase Louis Pasteur, luck favors the prepared.
Adam Gillitt is the Publisher of the Alameda Post. Reach him at [email protected]. His writing is collected at AlamedaPost.com/Adam-Gillitt.
---
Editorials and Letters to the Editor
All opinions expressed on this page are the author's alone and do not reflect those of the Alameda Post, nor does our organization endorse any views the author may present. Our objective as an independent news source is to fully reflect our community's varied opinions without giving preference to a particular viewpoint.
If you disagree with an opinion that we have published, please submit a rebuttal or differing opinion in a letter to the Editor for publication. Review our policies page for more information.