To the Editor:
Do you know these folks? If not, let me introduce you to some Bay Area members of the Writers Guild of America (WGA) and the Screen Actors Guild–American Federation of Television and Radio Artists (SAG-AFTRA). In case you haven't heard, they are on strike, fighting for their futures in the billion-dollar industry that employs them, the Alliance of Motion Picture and Television Production (AMPTP).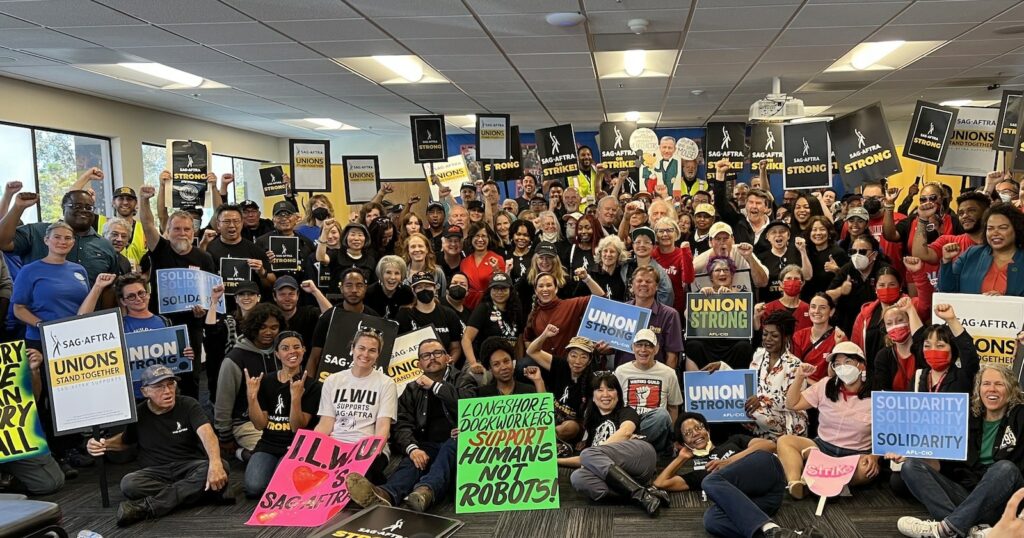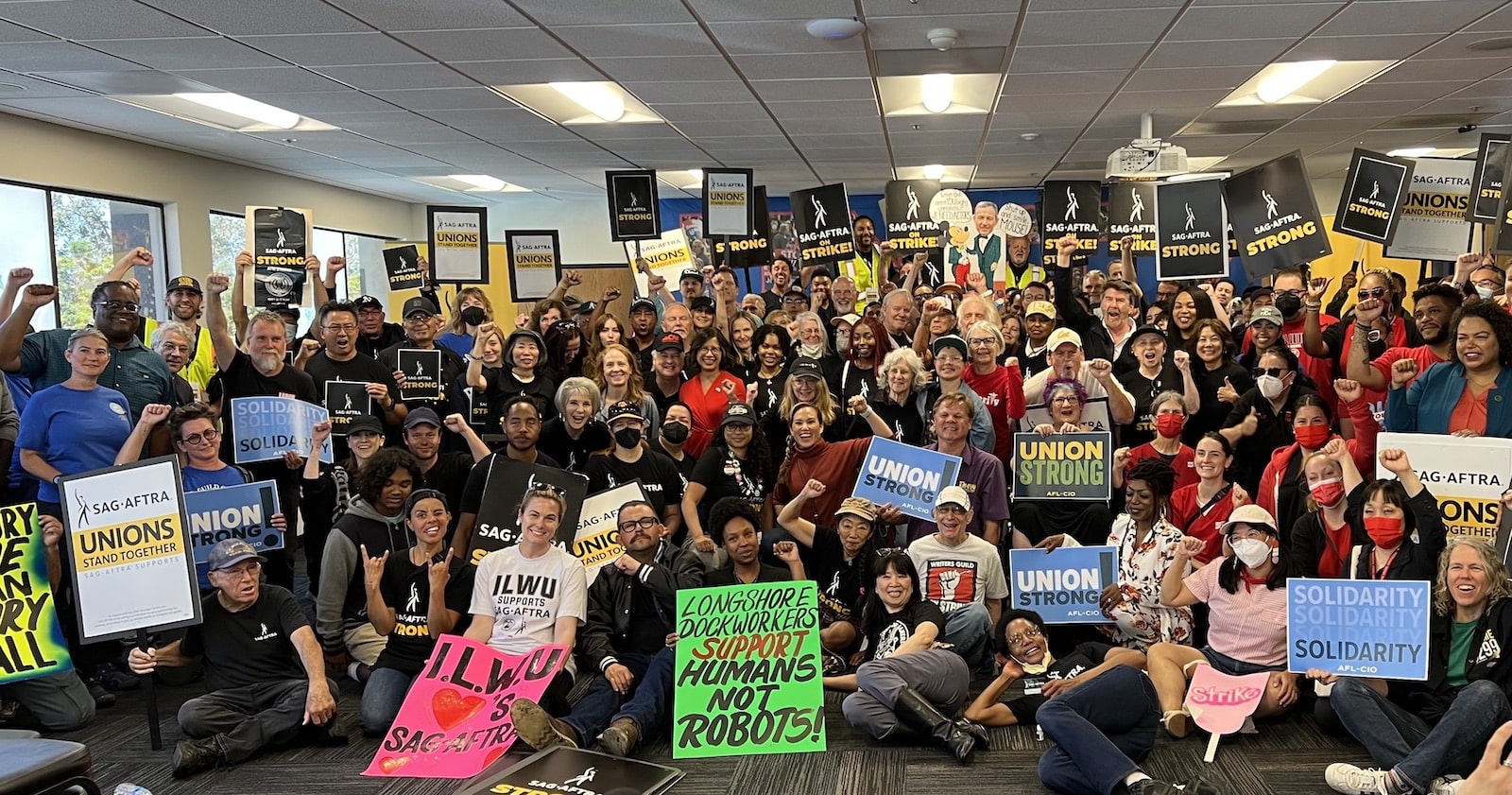 Maybe you haven't been following their story. Maybe you think actors and writers and all of those "Hollywood types" have it made and should have no complaints about anything.  Take a good look at the photograph again, because these folks are workers and they are on the front lines—fighting for all of us.
Fun fact: The average summer blockbuster takes over 2,500 workers to bring it to the big screen for our joy and entertainment. Only about a dozen of those workers are wealthy, A-list "movie stars" and executives.
As the debate on the expansion of Artificial Intelligence (AI) and the ramifications of a society defined by algorithms ratchets up, members of WGA and SAG-AFTRA have found themselves to be spearheads of the pushback against a fast and furious machine that is already playing a major role in everyday life. If you think the expansion of AI won't pose potential problems for all of us, please read on.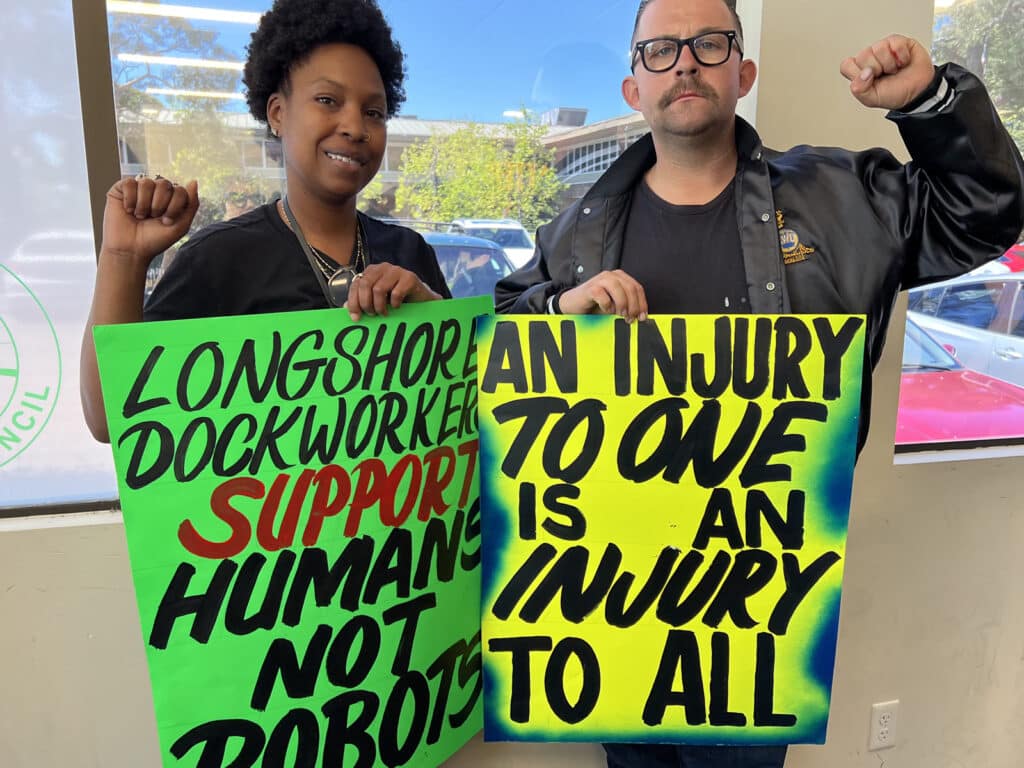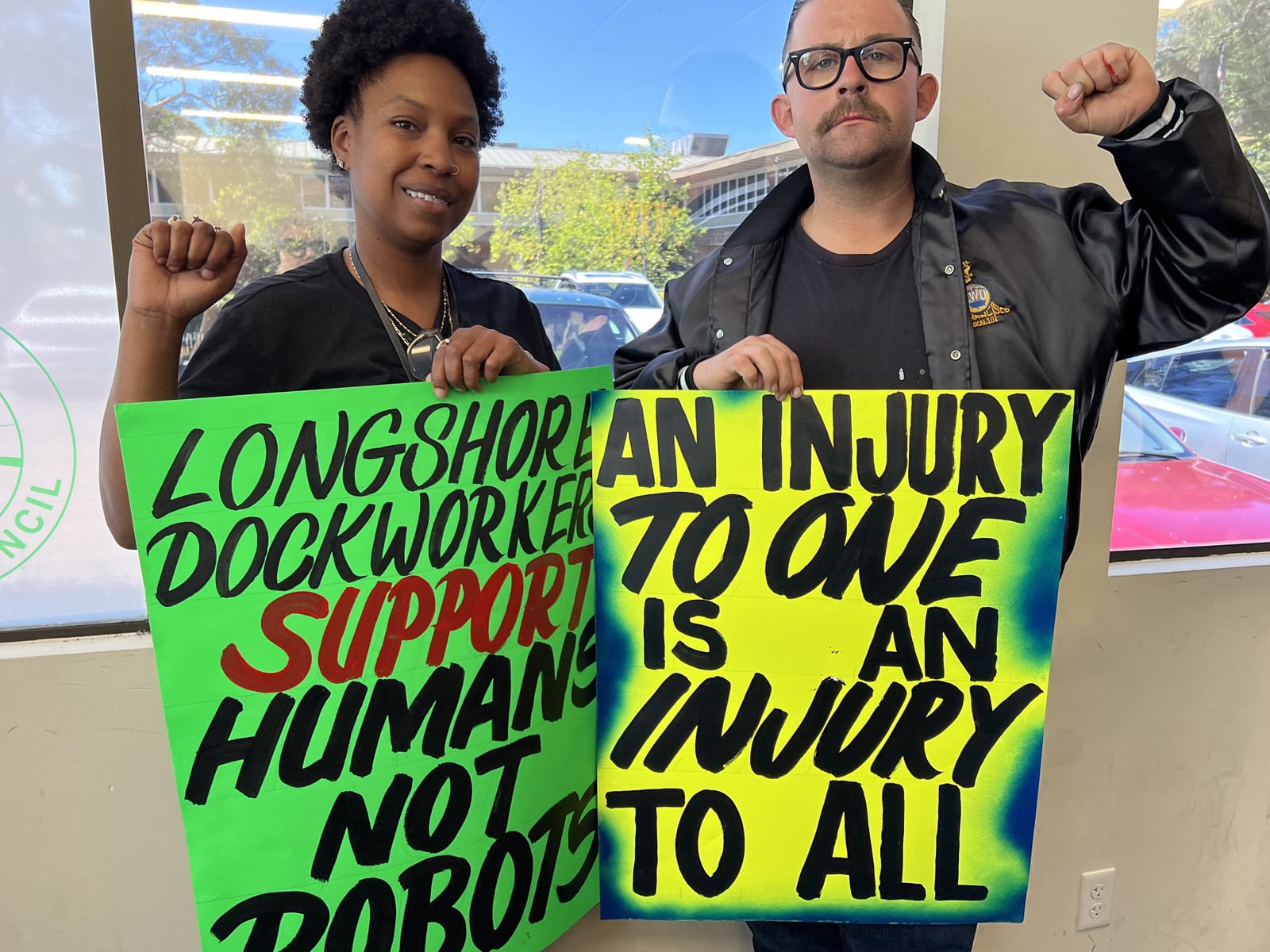 About four years ago when my doctor told me he believed his profession as a general practitioner would be obsolete in his lifetime, I was dubious.  Not now. Here are just a few of the professions that stand to be greatly diminished, if not made completely redundant, with the proliferation of AI. You probably know at least one or two people who pay their bills by working in at least one of these fields: office administration, retail and warehousing work, customer service, data entry, coding and analysis, driving and transportation services, financial and legal services, journalism and yes, even health care services and education—and this will be just the beginning as AI continues to expand.
That's right. A conservative estimate projects the AI boom will affect 10% of the workforce on the entire planet. Where am I getting this list? ChatGPT, of course. Nothing like a chain of self-aware zeros and ones to find out what we're up against. So, don't take it from me. Here's the story straight from the horse's…coding.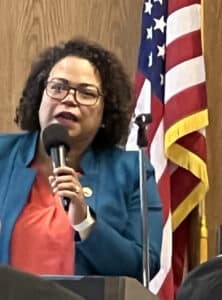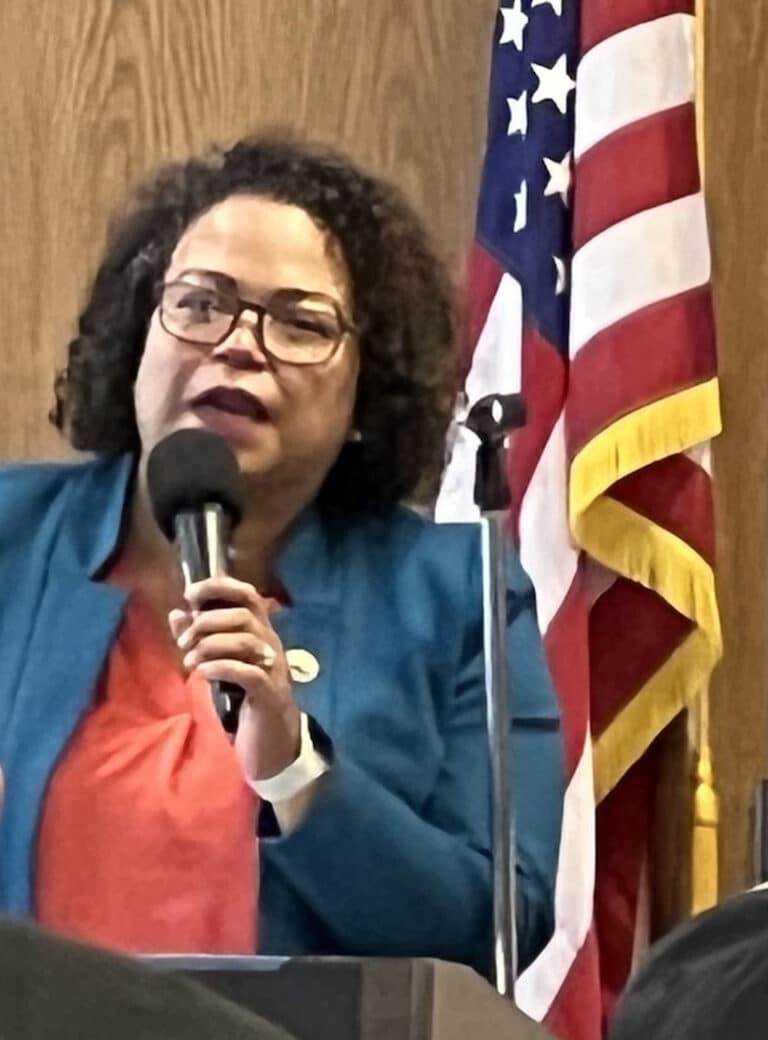 When I typed the question asking if there is cause to be worried about the emergence of AI, specifically as it pertains to the creative arts, here is what the AI put forth as valid concerns: loss of cultural heritage and human connection, threat to originality, challenges in copyright, fair attribution and compensation, devaluation of art, devaluation of labor, overreliance in technology, and of course, job security and mental health.  Well, look on the bright side. Maybe the robot was lying.
The Wizards of Oz, the powers pushing this technology at us with an alarmingly dangerous fervor, are the first to admit they have no idea what the greater impact of AI may be on humankind. In fact, in a "60 Minutes" interview, Google CEO Sundar Pichai admitted that even developers are not exactly sure how AI seems to be evolving on its own. They do, however, acknowledge the horrifying fact that when AI doesn't have an answer for something, it just starts making stuff up. Fabulous. Three cheers for a robot doctor!
Tech companies are waving the "ends justify the means" banner in their frantic race to be the first and most profitable in the game. They are betting their bitcoin on the fact that humans have proven to tend to move toward the light at anything shiny and new. In the name of "progress," they expect we'll all accept this brave new world as Transhumanists, content in our virtual reality of digital life.
WGA and SAG-AFTRA members want to get in front of the legitimate threat of being replaced by avatars. They are fighting to protect their members from "digital exploitation" and the rights to their own likenesses (aka faces).
Seems like maybe we should all be paying attention.
Maybe we should all pause and reflect and keep an eye on what happens with these WGA/SAG-AFTRA members. The results of this strike could have far-reaching implications and set the stage for what lies ahead. Still not concerned?  Well, I ask you, who will you turn to when Hal won't let you in your own house and Ex Machina gets that coveted promotion? The truth is out there.
Patti Cary is the Alameda artist and filmmaker behind FunAmeda Productions and Alameda Haunts. Her film, 'Alameda' is currently in post-production.
---
Editorials and Letters to the Editor
All opinions expressed on this page are the author's alone and do not reflect those of the Alameda Post, nor does our organization endorse any views the author may present. Our objective as an independent news source is to fully reflect our community's varied opinions without giving preference to a particular viewpoint.
If you disagree with an opinion that we have published, please submit a rebuttal or differing opinion in a letter to the Editor for publication. Review our policies page for more information.