Here's another delicious reason to spend time at Alameda Point—Firebrand Artisanal Bakery. Alameda residents and owners/operators, Maddie McGraw and Matt Kreutz have set up shop in the heart of the growing, popular West End area of our Island City.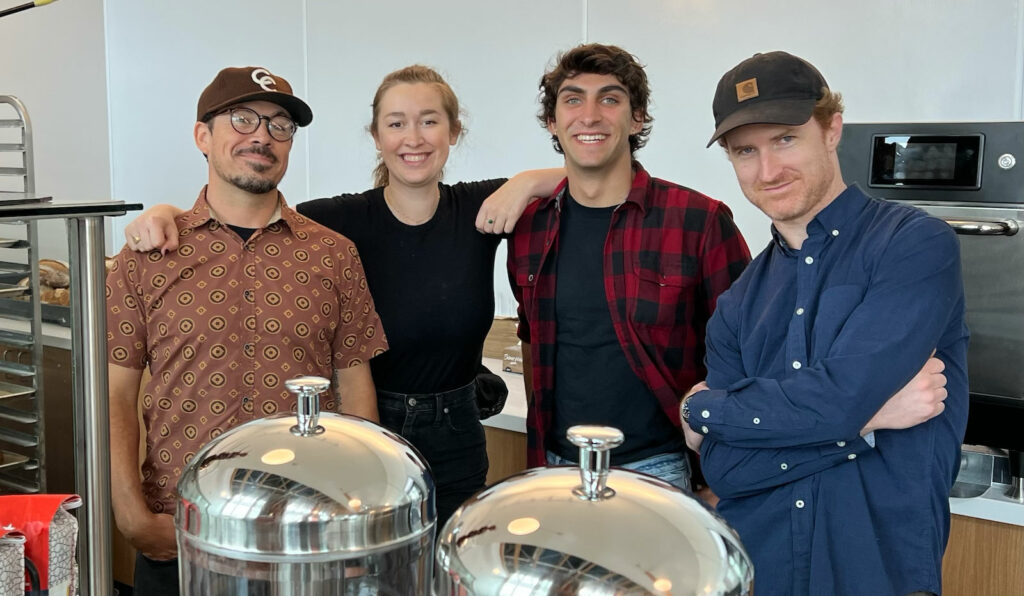 Originally inspired by Kreutz's determination to "make the best damn bread possible while building a business that helps people," the move marks the 15-year anniversary of the business that started in Emeryville and has been "the bakery that never sleeps" in Oakland since 2008. With their "people first" motto, the Alameda location is the new flagship home of the organization.
Firebrand is in the 707 W. Tower Avenue building on Alameda Point and is open from 8 a.m. until 10 p.m. until 8 p.m. For more information visit the Firebrand website.
General Manager and partner, McGraw explained, "Having outgrown our wholesale facility in Oakland, it felt really natural to bring Firebrand to Alameda. The city is in line with what we want to be doing—giving back and providing jobs and housing to people who need it."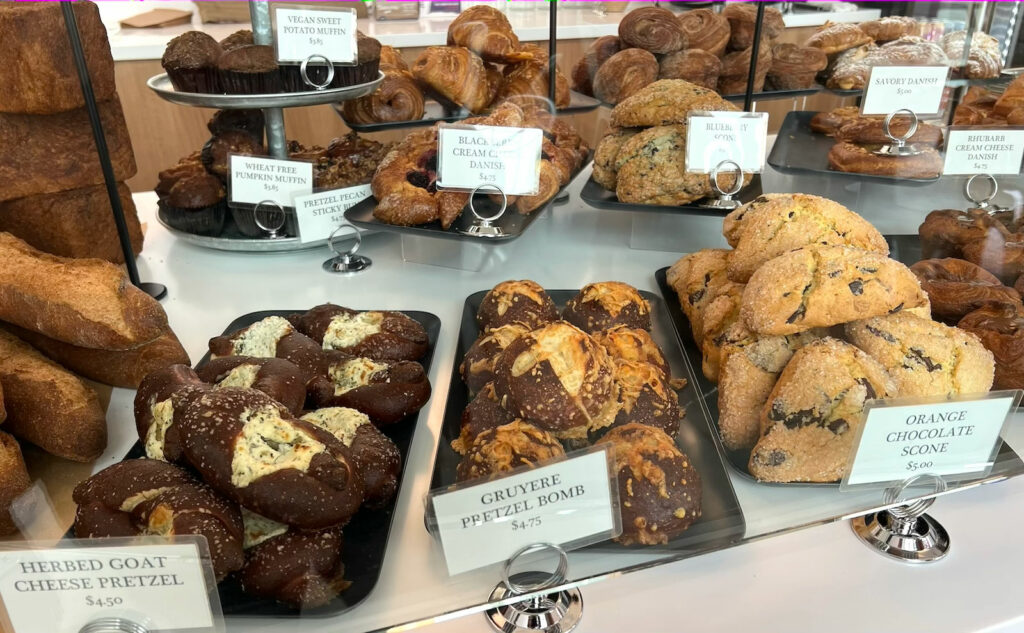 A visit to Firebrand is a treat. You'll likely have a tough time choosing what to sample among the variety of wood-fired breads and tempting pastries—including wheat-free and vegan options—creatively displayed along a beautiful, green tiled counter. The dining area is light and airy, with plenty of room to relax and enjoy a Ritual coffee and an amazing Gruyere Pretzel Bomb or a Rhubarb Cream Cheese Danish. According to McGraw, offerings will change seasonally, so be sure to try their new Bambaloni, a Tunisian brioche donut filled with vanilla, raspberry, coffee, or passion fruit while it's still available.
Take note: Firebrand is not just for early risers. Partnering with their brewery neighbors, Firebrand will also offer dinner and dessert options nightly until 10 p.m.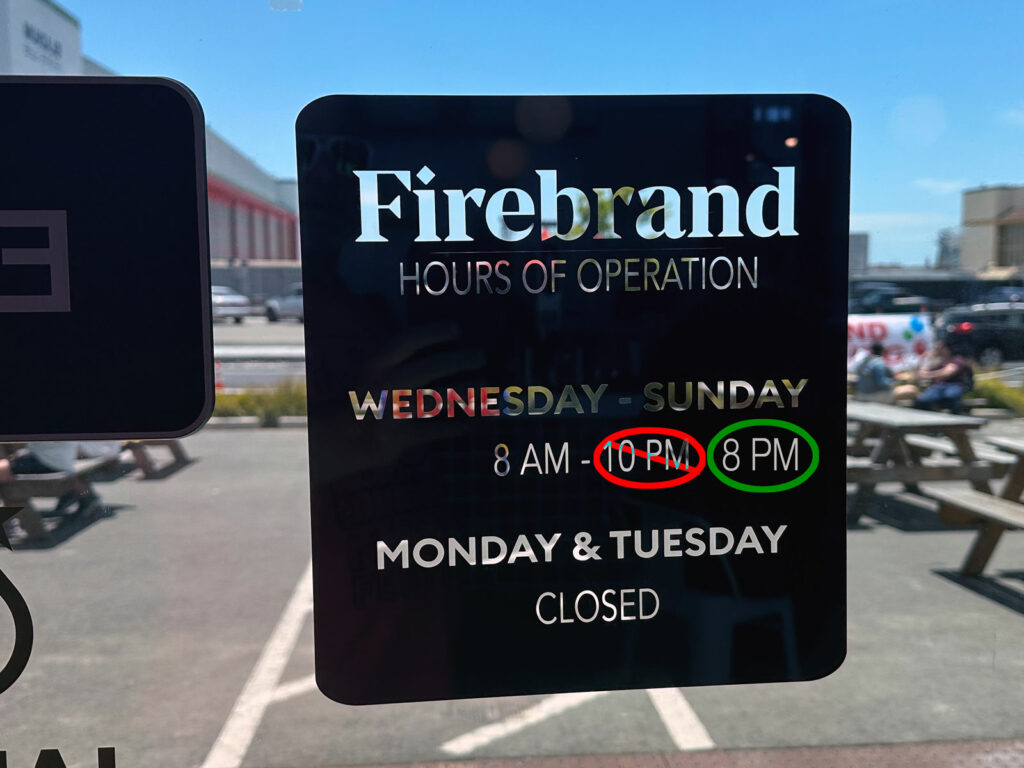 Update 3 p.m., Thursday June 15. After reports that the bakery was closed before 10 p.m. during its opening days, we contacted staff at Firebrand to inquire and were told the bakery would only be open until 8 p.m. until further notice, as all of the businesses around the area, including the partner brewery neighbor, close at that time. Extended hours may be implemented in the future.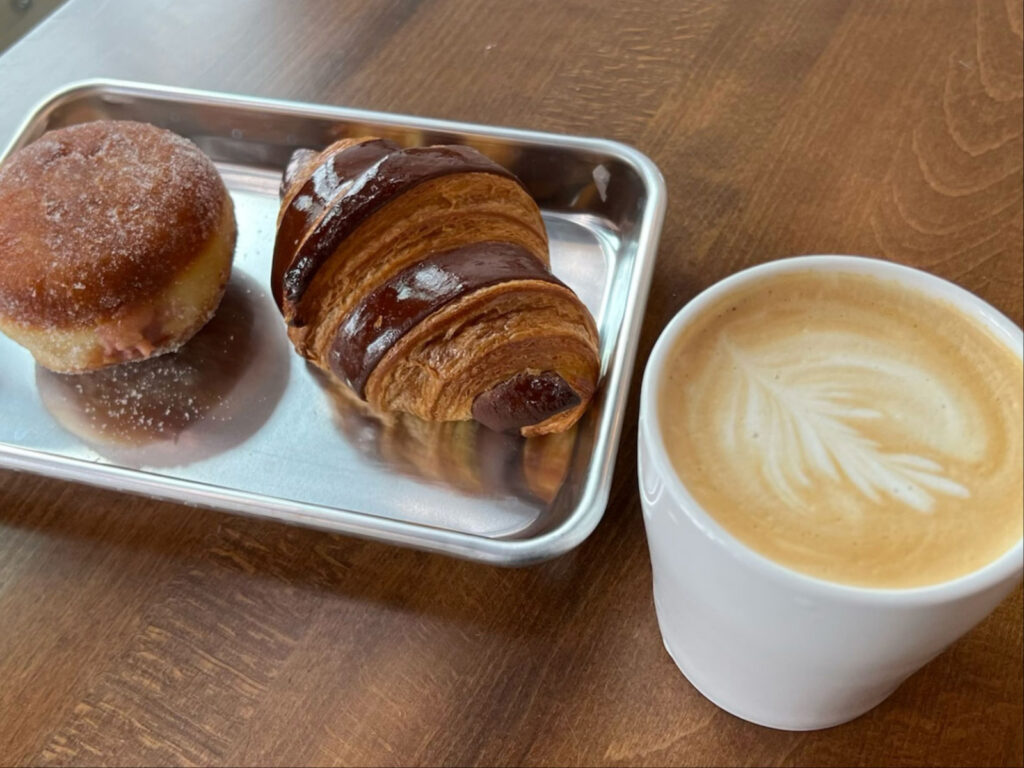 Recently named Vendor of the Year for Northern California by Whole Foods, Firebrand's focus is on home favorites made well with the right ingredients by people who love what they're doing.
"We hope Firebrand brings more people to the Point and encourages more businesses to join us," McGraw added. "We're excited to watch this community blossom."
Patti Cary is the Alameda artist and filmmaker behind FunAmeda Productions and Alameda Haunts. Her film, 'Alameda' is currently in post-production.