Yet another pineapple express hit California on Tuesday, with blustery rain, strong winds, and even stronger gusts. The National Weather Service issued both flood and wind advisories for the area that includes Alameda. The flood advisory expires at 7:45 p.m. and wind advisory expires at 9 p.m. After many previous storms this season, this one seemed to hit with especially strong force, causing damages beyond what was experienced in other major storms earlier this year.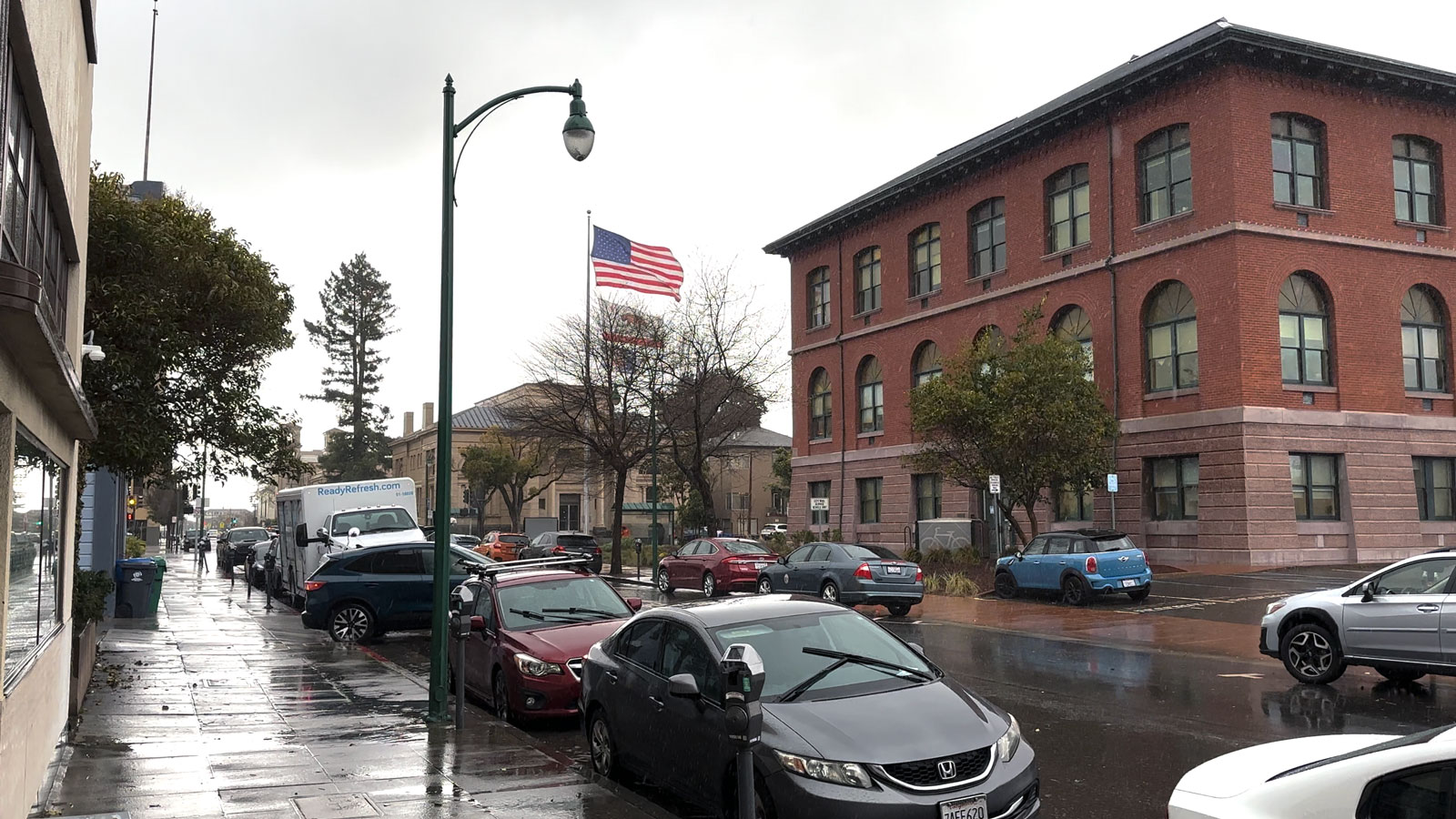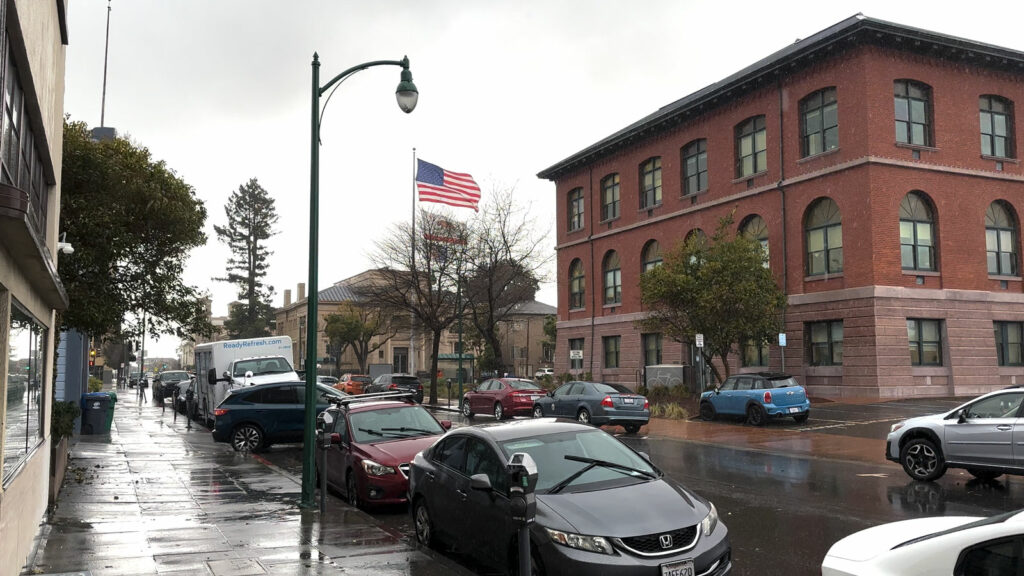 The storm kept the Alameda Fire Department busy with many calls for downed wires, including multiple issues on Otis Drive, and others reported on Thompson Avenue, Taylor Avenue and Chestnut Street. As well, AFD responded to a water rescue by Marina Village Yacht Harbor, and a reported fire on St. Charles Street during the afternoon.
The San Francisco Bay Ferry suspended service for the afternoon around 4 p.m., leaving their regular passengers to find another way home. The afternoon commute was hampered for others by an injury accident on the Bay Bridge eastbound before Treasure Island. The California Highway Patrol posted a tweet warning drivers to avoid the bridge until the accident was cleared. As a result of the accident, Transbay bus service was halted by AC Transit.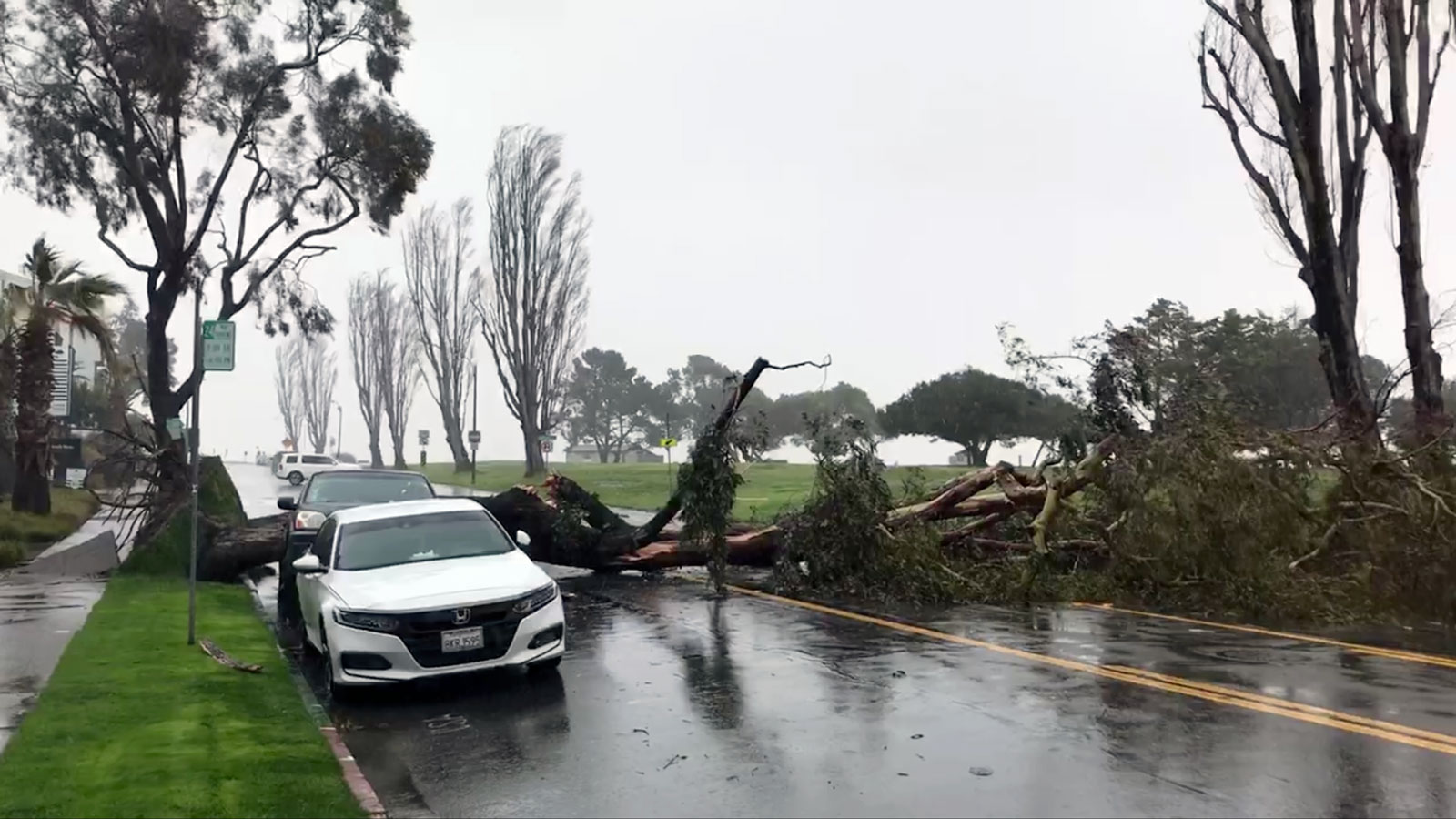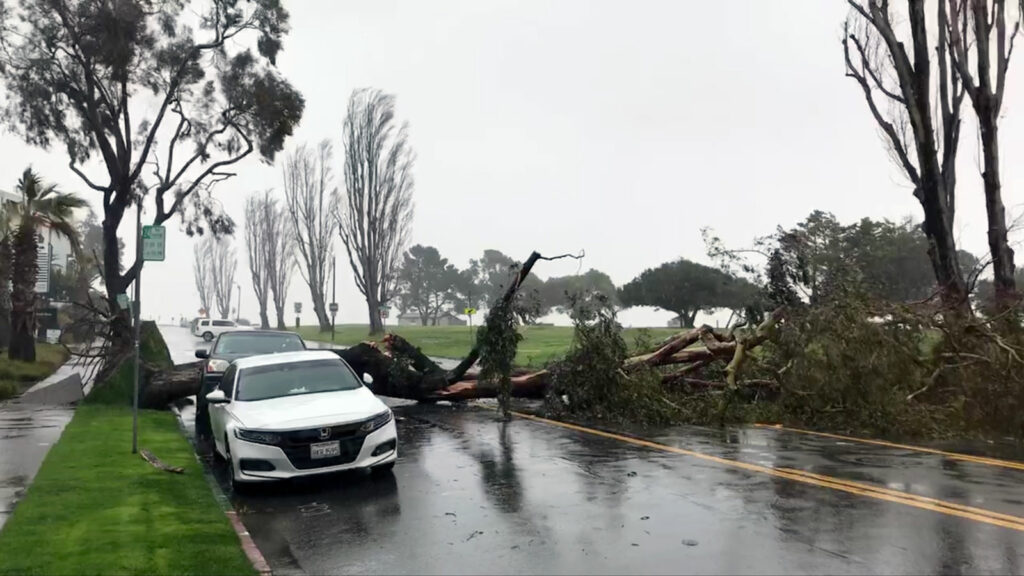 Alameda Municipal Power posted about several outages to their Twitter account. Some residents also reported losing power briefly. And, shortly after 5 p.m. the City of Alameda issued an alert that the 700 block of Central Avenue was closed because of a fallen tree.
Stay with the Alameda Post for ongoing information about this storm and its effects.
Update 5:54 p.m. Alameda Fire Department posted this video to their Instagram account.
Adam Gillitt is the Publisher of the Alameda Post. Reach him at [email protected]. His writing is collected at AlamedaPost.com/Adam-Gillitt.