Public art is alive and well in Alameda. Think of our island as a free outdoor art gallery with an interactive map on its website—Alameda Public Art—so you can easily find public art installations throughout the city. The art works are funded through our Public Art Program, and the murals are supported by private donations and the Façade Grant Program.


Our Public Art Program recognizes that "art and cultural programming are important to Alameda's cultural identity, diversity, and history, and help to create a unique sense of place for residents, workers, and visitors." And they are asking the community for feedback on a revised Public Art Master Plan [PDF] at the Public Art Commission meeting on Monday, May 23, at City Hall, 2263 Santa Clara Ave., Room 360.
What is the Public Art Master Plan?
The plan is designed to be a comprehensive guide for the City in its efforts to promote and support public art.
The plan aims to provide a clear direction and vision for the Public Art Program and to ensure that public art is integrated into the community in a meaningful and impactful way.
The purpose of the plan is to establish the policies and procedures needed to effectively manage the Public Art Program and its collection, and to promote public art as an essential component of the community's cultural and creative landscape.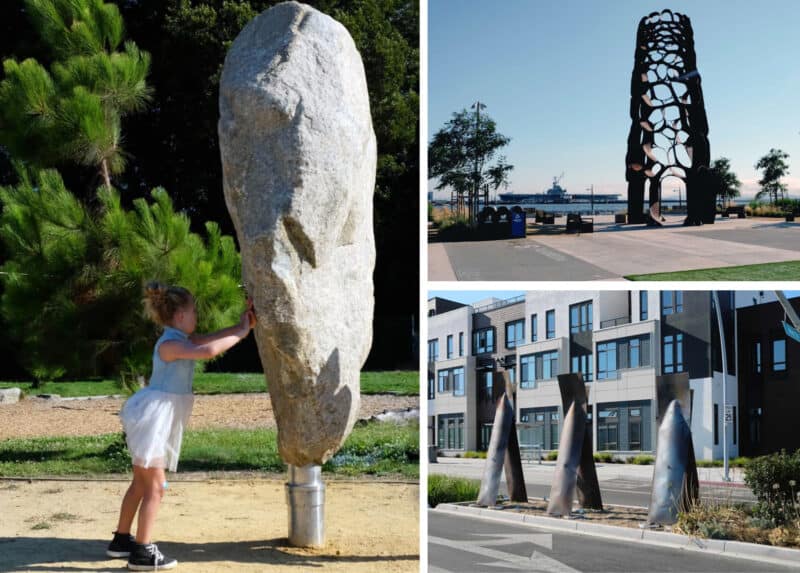 What will happen at the Public Art Commission meeting?
The Public Art Commission meeting on Tuesday, May 23, has been scheduled in order to discuss a revised draft of the Public Art Master Plan. City staff will be looking for feedback from the Commission and from members of the community on the draft plan that was revised following a Commission meeting in April. Forecast Public Art, the consultant engaged to assist the City in developing the Public Art Master Plan, will present an overview of the revisions completed since the last meeting.
How do I participate?