Earthquake alerts, Oakland Roots stadium options, PCR COVID tests, holiday support services, and a bald eagle.
Earthquake alert rattles Alameda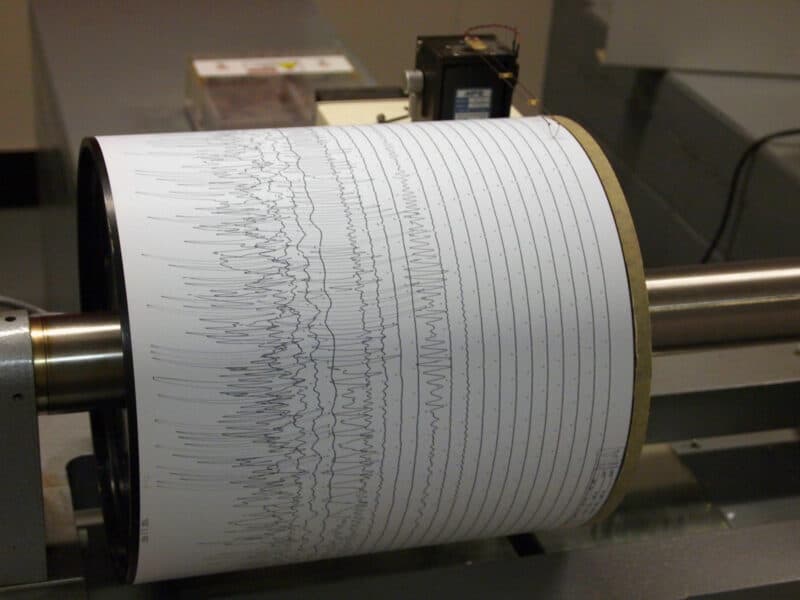 If you were jolted awake by your MyShake app blasting, "Earthquake! Drop, cover, and hold on!" shortly after 2:30 a.m. on Tuesday, you're not alone. Some people welcomed the warning, even though Alameda is 270 miles away from Ferndale, epicenter of the 6.4 magnitude quake. Others, especially those who couldn't get back to sleep and then had to get up for work, didn't appreciate it quite so much. But everyone was talking about it, especially considering nearby quakes didn't produce so much as a whimper from the MyShake app.
"Last night's 6.4 magnitude earthquake alert woke many of us at 2:34 a.m., even though we couldn't feel it," the City of Alameda posted on Facebook. "And Saturday's 3.6 magnitude earthquake woke many of us at 3:39 a.m., even though we weren't alerted about it. State wireless alerts are issued for earthquakes with magnitudes over 5.0 and the MyShake app (available at the Apple App and Google Play stores) issues alerts for earthquakes with magnitudes over 4.5, which is why we didn't receive an alert Saturday," the City wrote on its post. "Even though last night's earthquake was more than 200 miles away, originally we were in the outer range of where shaking may be felt, so the My Shake app was triggered. However, as stations reported their shaking severity, the map was updated and the Bay Area was outside of the area where shaking would be felt, which is why we did not receive a Wireless Emergency Alert."
That proved to be true again on Wednesday morning, at 8:34 a.m., when there was a 3.1 magnitude earthquake just 1.2 miles north of San Leandro—walking distance from Alameda—and no alert was issued.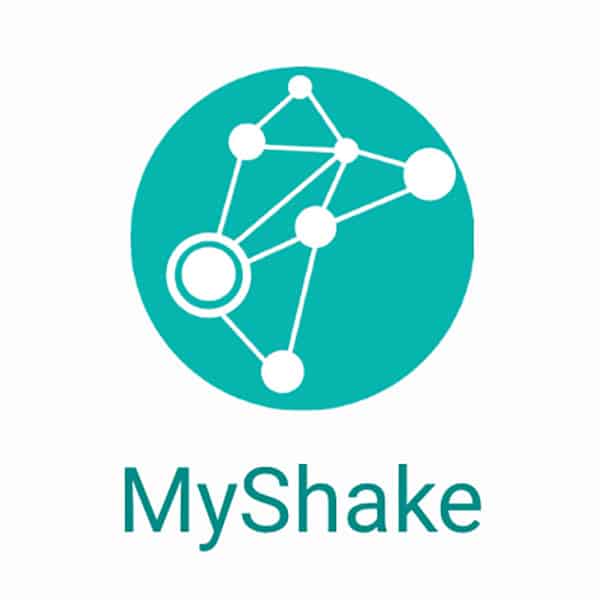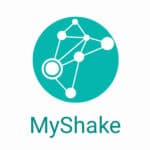 Another MyShake quirk is how long it takes to warn us. The alert time before the Ferndale quake struck ranged from a few seconds up to a minute, according to a KTVU report. The farther from the epicenter, the longer the lead time. And whether a user is alerted at all depends on the default setting on the app, according to UC Berkeley seismologist Richard Allen. If the app's default setting is set to a user's home base, it will alert that user no matter where that person is in relation to the quake.
"If you have a home base set in the Bay Area, it doesn't matter where in the world you were (at the time), you would have received that alert," Allen said. He added that there is no way to set the app to alert you only when you are in an area that would feel the shaking.
Download MyShake for iOS or for Android.
Survey: Should the Roots build an interim stadium at Alameda Point?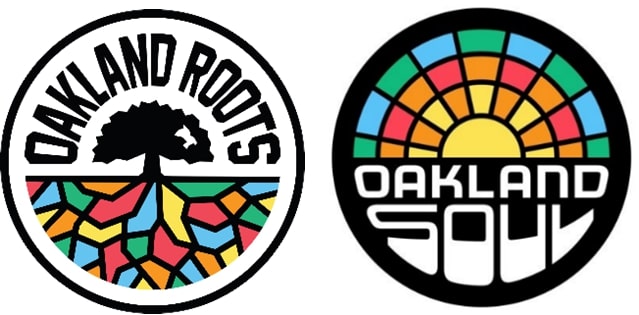 The Oakland Roots professional soccer team and Oakland Soul women's team has narrowed its search for an interim stadium site to two possibilities—near the Oakland Coliseum and at Alameda Point—and they want your opinion. Of all the sites team officials explored, these two are the only ones that met their requirements for an interim stadium:
Adequate size to accommodate stadium, fan experiences, and parking
Accessible location by multiple modes of transit
Potential for community impact, including economic development, local partnerships, ability to jump start a redevelopment effort
Underlying land use designation that provides for sports as an allowable use
Allowance for proper north/south orientation of the field.
"We are very excited to have found two sites that meet our needs," said Oakland Roots and Soul President Lindsay Barenz. "Both locations have challenges, but nothing that we can't work through. The Coliseum will require work to ensure an interim stadium plan and the future of the Coliseum site are coordinated with several parties involved, and the former Naval Base at Alameda Point presents some transportation and parking issues. We hope that every Roots and Soul fan will take our new survey so that we can better understand the needs for our interim stadium moving forward."
The interim stadium will give Oakland Roots, Oakland Soul, and Project 51O a place to play and grow for the next 10 years while the club finds a permanent home in Oakland. Oakland Roots will continue to play at Laney College until the interim stadium is complete.
Get a COVID test at Lum School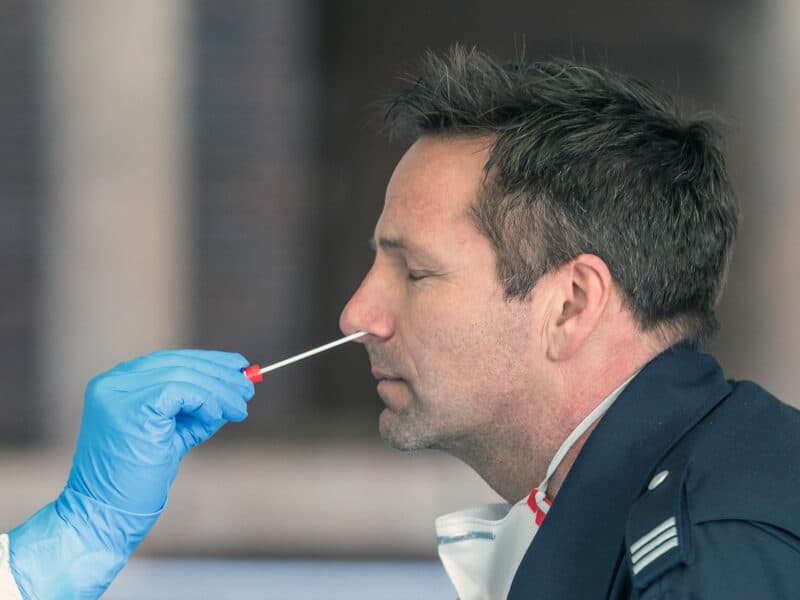 COVID-19 is on the rise again, so the CDC recommends that we all take precautions to stay safe, including at-home rapid Covid tests before and after gathering indoors, even if we don't have any symptoms. But if you have symptoms, a PCR test is needed in order to accurately diagnose and confirm the infection, and to get treatment.
National Labs will continue to provide drive-through PCR testing to the community at the Lum Elementary School parking lot, 420 Grand St., Monday through Saturday, 9 a.m. to 5 p.m., according to the Alameda Unified School District (AUSD). Please note: During the winter break, the testing site will be open December 22, 23, 27, and 30, 9 a.m. to 5 p.m.
Registration is required and may be completed online.
Support services available during the holiday season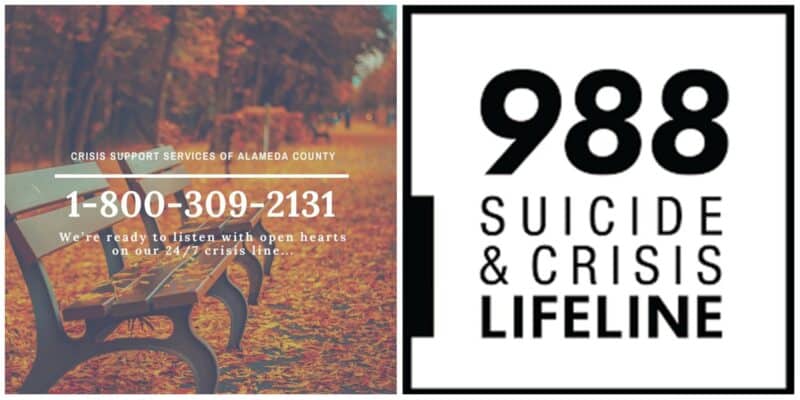 The winter holidays can be a joy-filled season for some, but for many people they can be a stressful and lonely time, leading to anxiety, depression, substance abuse, and even domestic violence.
If you or someone you know are experiencing anxiety or depression and need someone to talk to, help is available. Call these hotlines for confidential help.
Crisis Support Services hotline: 1-800-309-2131 
National Suicide Prevention hotline: 988 or 1-800-273-8255.
Domestic violence rates in the City of Alameda increased dramatically during the COVID-19 pandemic, remain high, and often increase with the stress of the holidays. Domestic violence impacts the entire community, and we can all be part of the solution.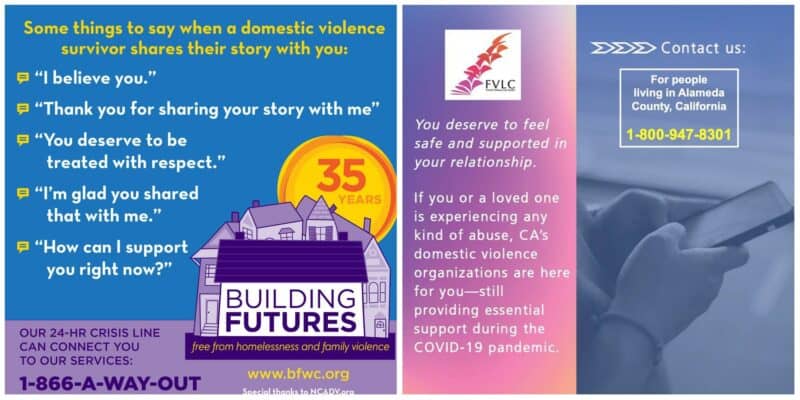 If you are or think you may be experiencing domestic violence or any other form of gender-based violence, including dating violence, sexual assault, sexual exploitation, or stalking, please know that you are not alone. The following resources are confidential, free, and available 24/7. You can contact them without giving your name. You can call even if you're not sure what you need or whether you want help right now. You can call just to explore your options.
Building Futures: 1-866-A-WAY-OUT (1-866-292-9688)
Family Violence Law Center: 1-800-947-8301 
These hotlines are available all day, every day. A list of additional community support services is available on the City of Alameda's Who to Call web page. And at any time, if you are experiencing or witnessing an emergency or immediate danger, call 911.
Bald eagle on Bay Farm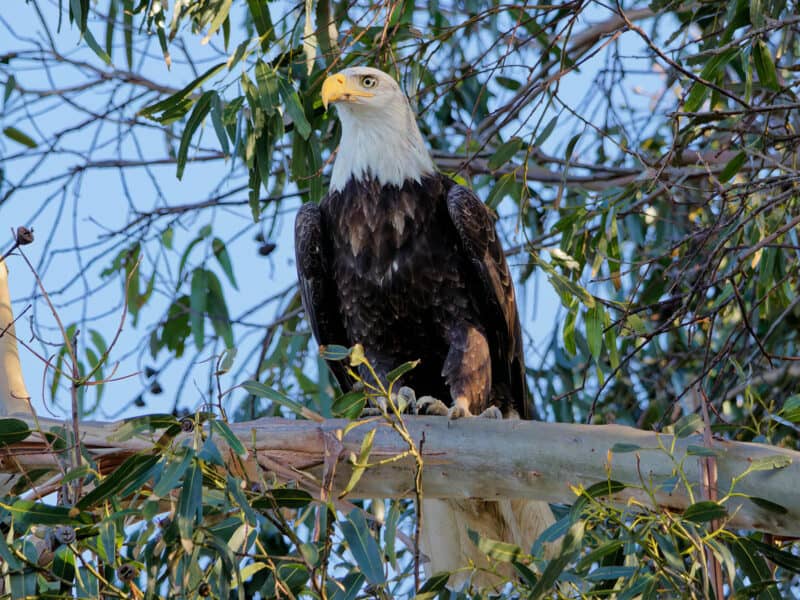 Alameda is a popular spot for birdwatching. Avid local birders have spotted dozens of—and some nearly one hundred—different kinds of birds around the city and our waterways. Recently, several people recorded sightings of a bald eagle on Bay Farm Island. The Bay Area is not part of the bird's residential or breeding habitats. Although sightings in our area are uncommon, when these dramatic birds are observed locally, it's usually a brief visit during the winter.
Alameda photographer Nicolas Bamberski was able to get this photo of one of the visiting birds. In his post to Facebook, Bamberski revealed a little-known fact about our national bird. "Did you know that Hollywood movies (such as one of the best one ever, you guessed it, Ace Ventura Pet Detective) dub the bald eagle's weak screech with the much more "eagle-like" red-tailed hawk's call?"